There are plenty of meal kits out there that help you create amazing meals with little energy or effort – but they're not always practical. With them, you're paying for all the ingredients, as well as for the recipe. This gets expensive fast.
Spice of the month clubs are a good alternative. Explore the world and make old dishes new with ingredients you've never heard of, of never thought you'd like. Think outside the box!
Spice and seasoning of the month clubs provide you with shelf-stable items that can boost your meals to the next level. Some of them select the items carefully and include recipes that you can create. Others focus on items that can complement a dish, such as BBQ rubs.
Though I've featured a lot of great clubs below, the winner by far in terms of reputation, quality, and variety of spices is the Piquant Post. Not only do you get 3-4 spices each month, but they also come with recipes to show you how to use them.
In the meantime, check out this list of spices and seasoning clubs to see what the current options are and find the best one(s) for your kitchen & home!

Spice Of The Month Clubs
BBQ Box
Spice Madam
Culinarie Kit
Piquant Post
RawSpiceBar
Grill Masters Club
All You Can Spice
Simply Cook
The Spicery
SpiceBreeze
The Spice Pioneer
Red Stick Spice Co.
PS. With all these spices, you're going to need something to cook. Try a steak of the month club.
PPS. If you like traveling the world of spices, you'll also love traveling through the world of tea.
BBQ Box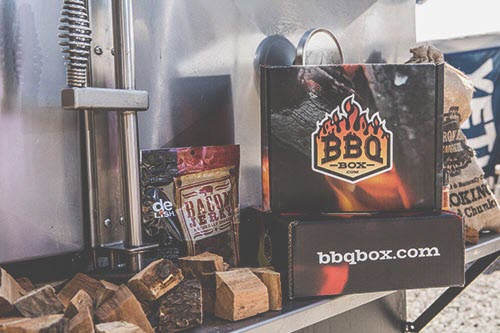 With a name like BBQ Box, it's pretty easy to see what this subscription focuses on. The monthly box offers a selection of items, including a rub or spice, a sauce or marinade, a sample package of wood chips and an edible item of some type (like jerky). You also get a recipe that takes advantage of the various products.
All you really need for a fantastic grilling session is some meat and that's not hard to find. You could even order that through a subscription program as well, if you wanted to.
There are no complex options with this box. Membership costs $24.99/month if you order month-to-month. The price can get as low as $22.99/month with pre-paying. Of course, pre-paying can mean that you have less flexibility.
There is also an unusual feature – the Welcome Box. All new customers receive a Welcome Box as their first shipment. This box cannot be skipped and you receive your first regular box the following month. The style is a little unexpected, but it does mean you get your first box very soon after you order.
Spice Madam

Spice Madam is a fantastic way to experience global flavors without leaving the comfort of home. The monthly box is themed around a different culture each time, with the aim of giving you an enjoyable and detailed experience.
Each box contains 3 to 4 different spice packs, along with recipes. You can normally make between 4 and 6 different recipes, totaling around 4 to 6 servings of food. There is also a music playlist included and a selection of cultural packs.
The subscription is inexpensive, costing just $20 per month (when ordering month-to-month). It's also a fun idea. Services like this make a great alternative to full meal kits. Just like meal kits, Spice Madam gives you the chance to try out new and exciting recipes each month. Because you're sourcing the ingredients yourself, Spice Madam is much cheaper than any meal kit on the market.
You're also not losing very much if you don't choose to make one or more of the recipes in each box. The spices could easily be used for other dishes – let your imagination go wild.
Culinarie Kit

Culinarie Kit provides a combination of spices, seasonings and related items for the kitchen. The style is very different than other subscription programs, as this is a quarterly subscription. You just get a single box every 3 months, providing you with 4 in a year.
The 4 boxes you receive are always the same. New members first get the Gourmand Kit Cooking Gift Box. This contains various items, including vinegar, olive oil, a selection of seasoning blends, some chef soap and a kitchen towel. The other 3 boxes are the Garlic Kit, Campfire Kit and Terra Kit. The names offer a good indication of the items the boxes contain.
All 4 boxes can be purchased individually for $49.95 each. They make great gifts, but you'll need to get in fast. They often sell out. Subscribing month-to-month costs $49.95 per box too. You only get a discount if you pre-pay for the 4 quarters at once. If you do so, you save $10.
Piquant Post

Piquant Post is one of the most well-known options for spice delivery. The goal is to help you make exciting meals that you will enjoy. As the site points out, the subscription provides you with the amount of spice that you need, rather than having to buy large containers of each spice. The included spices are typically blends, which saves you time and effort as well.
If spicy is what you're aiming for, these hot sauce boxes are worth a look. There's a LOT of good hot sauce out there, which just doesn't get distributed to local grocery stores.
The monthly subscription provides you with 3 to 4 spice blends, along with associated recipes. The recipes are designed to provide 4 servings. There will always be enough spice for the recipe and there will sometimes be extra. This means that you should measure out the spices when you cook, to avoid over-seasoning your dish.
A fantastic aspect of this subscription is the price. You're only paying $11.99 per month if you order on a month-to-month subscription. You can pay either $10.99 or $9.99 per month if you pre-pay instead. This is cheaper than most other subscription services. The price makes it easy to try out the subscription and see if you like it.
Just a word of advice – sign up fast. The low price and high quality of the spices means that the monthly boxes often sell out quickly.
RawSpiceBar

RawSpiceBar is worth considering if you want a bit more control over the type of spices you get each month. No more random spices you can't or don't know how to use! The service allows you to decide which spices you want, then delivers them to you on a regular basis.
You can choose 2, 3, 6 or 12 spices at a time and get them shipped out every month, every 3 months or every 6 months, depending on your preferences. You're also able to swap spices in and out as you see fit.
RawSpiceBar also gives you a quiz. This focuses on the various types of food and flavors that you like. It is used to recommend 3 spices blends based on your interests. You can order those blends or choose different options.
The spices typically cost $6 each and you're provided with 1 ounce of each spice at a time. You'll often get a discount on your first order. This may cut the price in half, giving you an easy way to try out the service. If nothing else, RawSpiceBar is a more efficient way to order spices than buying full-sized spices at a local store.
Grill Masters Club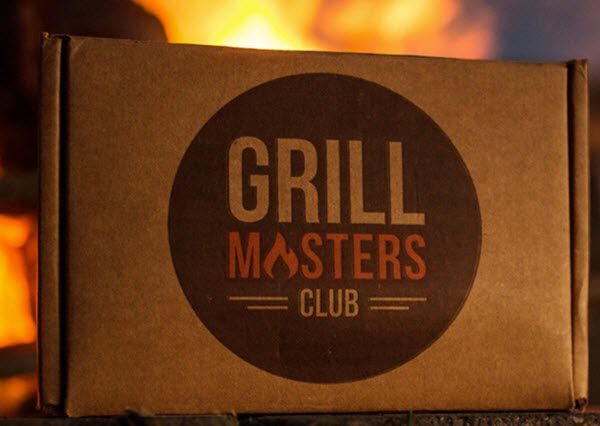 The Grill Masters Club isn't about spices specifically. The subscription provides a selection of different items that are all related to grilling. This includes a new and unusual barbecue sauce each month, a container of barbecue rub, some wood chips and recipes. Perfect to pair with a meat club.
There is also a chef's choice item. The type of item varies, but can include some type of food product (such as jerky) or a cooking tool.
Another cool feature is the online community. This includes various features, such as recipes, exclusive videos, access to a selection of barbecue articles and discounts on products.
If you subscribe on a month-to-month basis, then the club costs $32.95 each month. Subscribing for 3 or 6 months brings the price to $29.95 per month, while a 12-month subscription costs $27.95 each month. As you might expect, the longer-term versions need to be paid for up-front.
All You Can Spice

All You Can Spice offers another approach to subscription spices. The company is a relatively small one that offers all-natural seasonings. These are free from chemical additives, gluten, MSG and silicon dioxide. The spice containers are similar to those from local stores, containing an average of roughly 4 ounces of seasoning.
The subscription box contains a single blend each month, along with 3 recipes that it can be used for. You're not getting as much variety as you would with options like RawSpiceBar or Piquant Post. Still, you are receiving a decent amount of a spice blend each month. This gives you the chance to try out the blend in many different meals.
The subscription program costs $10.99 on a month-to-month basis, with discounts for longer-term memberships. It's a surprising price when the spices are sold individually on the site for up to $6.99, but you are getting recipes at the same time.
Simply Cook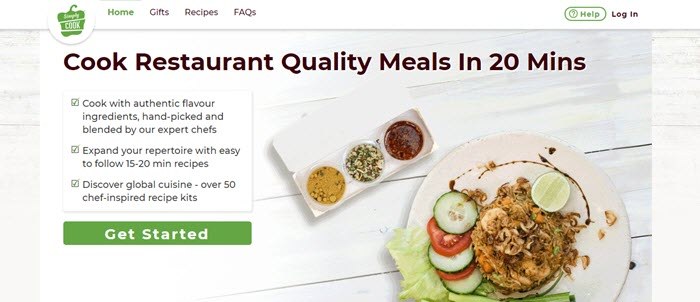 In some ways, Simply Cook is an intermediate between a meal kit and a selection of spices. The service describes itself as providing recipe kits, with 4 different kits per box. The kits don't just contain spices. Instead, they focus on flavor ingredients and can include spices, oils, sauces and more.
Each kit also comes with the associated recipe. The recipes are all easy-to-follow. They normally take around 20 minutes to prepare and involve just 4 to 6 pieces of fresh food. The service is certainly a simple way to prepare great food. The only catch is that you need to rely on the flavor ingredients from the company. Thankfully, the boxes are cheap enough to make this viable.
Subscribing to the service costs £9.99 per box, where each box contains 4 recipe kits. You get your first box for £3, giving you the perfect chance to try it out. You're able to change the subscription frequency or cancel at any point once you have started your subscription. Unfortunately, Simply Cook doesn't offer details about the options for how often you get your spices.
The Spicery


If you're just interested in spices, The Spicery could be a perfect subscription to try out. The company focuses on global recipes and flavors. They even grind and blend the spices themselves, ensuring that you always get the best of the best.
There are also many different subscriptions to choose from, each focused on different areas. Examples include a Friday Night Curry Discoverer Subscription, Food Truck Subscription, Meat Free Magic Subscription (for vegan) and World Kit Explorer Subscription.
Most of the subscriptions start at £24 for a 3-month membership (averaging out to £8 per month). Regardless of your choice, you get new recipes each month, along with beautiful recipe cards. The boxes are designed to fit within your letterbox. You don't even need to be home to get them delivered.
The subscription ships globally, although there are some extra fees. The only exception is Australia, as their customs regulations make it too difficult for The Spicery boxes to be shipped there.
SpiceBreeze

Like many of the spice companies, SpiceBreeze aims to help you experience meals from across the world. They do this a little differently, featuring dishes from 2 different countries each month, rather than a single country. You're also able to choose whether you want to receive 2 meals or 4 meals per month.
The 2-meal version is their Duo Box and starts at $5.90 per month. You can also choose their Quad Box, starting at $11.95 per month. The individual recipes also offer plenty of variations. This means that you're not stuck with a single version that you might not like.
Details about the individual spices and spice blends are scarce. Thankfully, SpiceBreeze does mention that the spices are always free from MSG, preservatives and artificial flavors.
The Spice Pioneer

The global theme is a common one among spice boxes and The Spice Pioneer is no exception to that trend. A key difference is that The Spice Pioneer provides you with a menu, which is designed for a dinner party. The box itself contains various ingredients and/or seasonings that become a key component of the meals that you create. There is even a link to a tailored playlist that ties into the food for the month.
Oddly, there are few details about the box itself. You do get enough seasonings to make food for 4 people, but it isn't clear how many recipes you're making or even how many spices that you can expect. A video on the site suggests that you get 6 little pottles, but this may vary from one month to the next.
The subscription just costs £8.33 per month and is billed quarterly. The boxes will ship globally, although the shipping price can be high in some locations. There is a shipping costs calculator early in the checkout process, so you can easily see the potential bill before you order anything.
Red Stick Spice Co.

Red Stick Spice Co. offers monthly spice kits, much like the other companies on this list. However, the style is different. This time, you're simply getting 3 small bags of spice blends. Each bag contains enough for 2 to 3 pounds of vegetables or meat. Recipes and ideas are included too, but the spices are much more generalized than with other boxes.
For example, Lemon Lime Salmon Rub is a spice blend that they offer, while Apple Chipotle is another. These types of spice mixes can be used with many different meals, regardless of your cooking skills. The subscription just costs $14 per month. That's pretty reasonable for the amount you're receiving.
There is also a Quarterly Spice Subscription. This one costs $37 and is sent out every 3 months. The spices included here are regionally focused. You're sent 2 shaker jars that contain the spice blends. The box also comes with a small gourmet salt jar and a packet of spice.
You could also consider the Quarterly Oil and Spice Blend Subscription. This goes for $47 every 3 months. It contains 2 small jars of spice blends, along with pecan oil, avocado oil or extra virgin olive oil.
---
Honestly, since you love cooking so much and like spices from around the world, you should definitely check out Sun Basket. It's kind of like Blue Apron but better. It was favorite meal kit because they sent a lot of exotic spice combinations with their dishes!