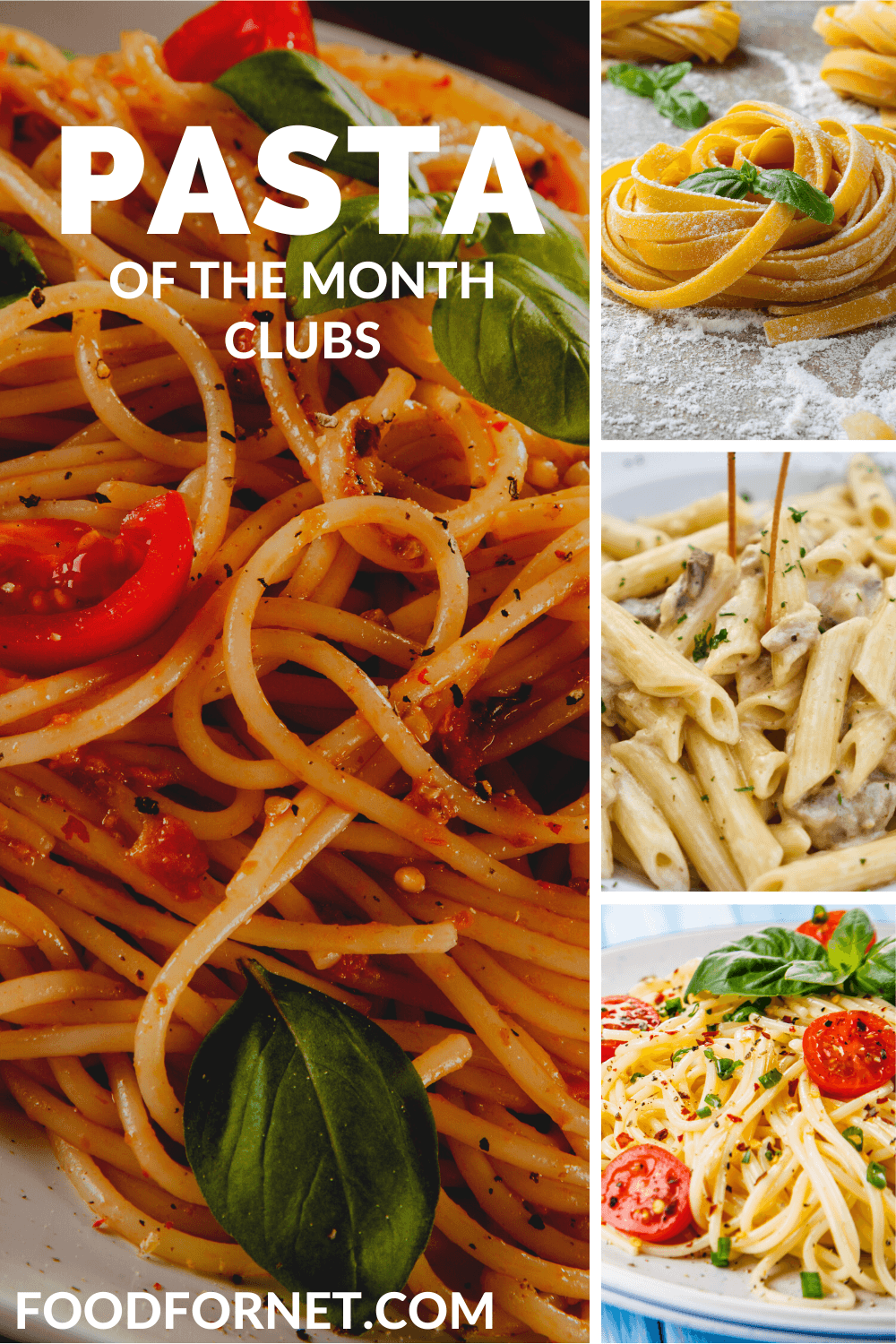 With about 350 different varieties of pasta from around the world, it is no wonder there are pasta of the month clubs. Pasta of the month subscriptions helps pasta enthusiasts enjoy a multitude of different pastas and sometimes sauces from all over the country.
And, why not? Pasta is a dish shared in almost all cultures in one variation or another. Though most people credit Italy as the home of pasta, it is believed that Marco Polo introduced it to Italy only after his travels to China.
During the 13th century, Marco Polo reports in his journal that he brought a plant to Italy that could be ground into flour and, in turn, made into pasta. But other schools of thought claim pasta had been in existence in Italy long before Polo's claim of the introduction of pasta from China.
But, since there is no written record or any other form of evidence to tell historians precisely where and when the first noodle was created, much less who played a hand in pasta's creation, the correct answer is anyone's guess.
Though today the conventional method of cooking pasta is by boiling it, pasta was originally oven baked. It is thought that in ancient Jerusalem introduced the new cooking method. Noodles were boiled instead of baked in adherence to the laws outlined in the Talmud.
Pasta, a familiar yet overly generalized word, most often refers to dishes, including noodles and sauce of some sort. Technically, it is an unleavened dough that is often glutinous, giving it its stretch and texture.
When pasta finally arrived in the US, it was first brought by the Spanish, but later was made famous by Thomas Jefferson, who brought macaroni back from Paris.
Though pasta was gaining in popularity, it was not until the Italian immigrants arrived, mostly from Naples, in the 19th century that pasta began to find roots in the American culture. Today, pasta is enjoyed throughout the country, sometimes with sauce, other times made into salads, baked, or even deep-fried.
There are just a few of pasta of the month clubs to choose from, but one of my favorites is the Amazing Clubs Pasta Club. This company has excellent experience sourcing hard-to-find ingredients across many categories, and pasta is no different. Expect 2 gourmet pastas + 2 premium sauces each month with your delivery!

Pasta of the Month Clubs
Flying Noodle
Sfoglini Pasta Shop
Pennsylvania Macaroni Co
Knead & Co
Amazing Clubs
Flying Noodle

Flying Noodle, founded in 1995, has headquarters in Stamford, Connecticut. The Flying Noodle Company specializes in Italian Gourmet Gifts. Since its debut, the company has received a lot of publicity, including being featured on the Today Show, Good Morning America, Forbes, and USA Today.
The Flying Noodle offers a wide array of gifts, including one time items such as gift baskets or boxes, in addition to their recurring gift choices such as their gift of the month clubs. Some of their top gourmet gifts include wine, beer, chocolate, dessert, pizza, and cheese clubs.
Their pasta of the month club comes in four different choices: 3 months for $32.95 per month, 6 months for $31.95 per month, 12 months for $30.95 per month or seasonally for $32.95 per month. The seasonal version provides four deliveries, one every three months.
The club includes two new kinds of pasta each month, one flavored and the other original, plus two specialty sauces. Each box is unique, so you will never receive duplicates, even if you sign up for the 12-month option.
The box contains a total of 8-10 servings, depending on the size of your appetite. Additionally, each box also comes with the Flying Noodle newsletter that talks about that month's selections and includes some great recipes.
Whether you purchase this as a gift for a loved one or are just looking to make life easier, the Flying Noodle pasta of the month club will not let you down.
Sfoglini Pasta Shop

Sfoglini Pasta Shop, founded by the dynamic duo Steve Gonzalez and Scott Ketchum, launched their dream in July of 2012 from the former Pfizer building in Williamsburg, New York.
Steve Gonzalez is a chef that worked at some legendary restaurants in New York, including Roberta's, Insieme, Hearth, and Frankies Sputino. Gonzalez draws from his experience and passion for helping formulate many of Sfoglini's fantastic pasta products.
Though Scott Ketchum lacks the culinary background his partner has, he does bring his experience as a creative director to the table. His innovative way of thinking, combined with his dream of creating a premium, locally made pasta has helped make Sfoglini the success it is today.
The Sfoglini Pasta Shop offers a variety of both fresh and dried pasta, including seasonal options created using fresh ingredients sourced from their local farmer's market. Additionally, they have their classic line of 16 different types of organic durum semolina pasta.
The optimal way to try their many kinds of pasta, especially the seasonal varieties, is by signing up for their pasta of the month club. There is two pasta of the month clubs available. The first is for three months and costs $65, while the other is for six months and costs $120.
Each month you will receive two packages of pasta. One will be from Sfoglini's classic organic line, and the other will be one of their seasonal varieties created from fresh local produce. Additionally, each box contains a note from Chef Gonzalez with recipes for the pasta as well as ideal pairings.
Pennsylvania Macaroni Co.

Pennsylvania Macaroni Company was founded in 1902, by three brothers, Augustino, Salvatore and Michael Sunseri, who immigrated from Sicily. The brothers started out making pasta, and though they experienced growing pains and even a fire, the company eventually grew into the successful business it is today.
As time went on, the pasta company evolved to become an Italian emporium that carries imported items such as olive oil, spices, and cheeses. And by the 1940s, when the next generation took over, the Pennsylvania Macaroni Company was a growing business reaching new levels of prosperity.
Today this modern Italian gourmet store still resides in Pittsburgh, Pennsylvania. And if you aren't able to make it to their iconic store in the strip district, you can always order from their extensive online shop.
There are a few pasta of the month club options available. The three_month version costs $120, while the six-month version costs $235 and the yearly membership costs $465. The three- and six-month memberships can be shipped out every month or every other month.
Each shipment contains two pounds of fresh pasta and one of the company's many signature sauces. You can choose which sauce and pasta combinations you want, or you can allow them to choose for you. Some of the combos included are:
Fresh Sundried Tomato Linguine and Puttanesca Sauce
Fresh Mixed Herb Linguine and Sweet Pepper Sauce
Fresh Tomato Basil Linguine and Vodka Sauce
Fresh Red Pepper Linguine and Artichoke Sauce
Fresh Garlic and Chive Linguine and Tomato Basil Sauce
Knead & Co

Knead & Co, founded by Chef Bruce Kalman and partner Marie Petulla, is a casual dining eatery and market, with all of the delicious standards their customers have come to count on. This unstoppable duo is the brains and brawn behind the infamous restaurant Union located in Pasadena, California.
Knead & Co, located in downtown LA, is an Italian scratch kitchen that not only offers a mouthwatering menu but has also an attached market featuring their incredible handmade pasta and sauces. So, whether you feel like eating in or out, Knead & Co will keep you fed.
Knead & Co only ever uses locally sourced, sustainable, and seasonal ingredients to ensure their foods are responsibly made and are packed with flavor and goodness. Their seasonal pasta is made from fun ingredients such as beets, arugula, and porcinis, giving the pasta a unique and tasty flavor profile.
And for those of us who do not have the good fortune to be in their neighborhood, Knead & Co, offers a pasta of the month subscription, available to ship anywhere in the continental US.
The pasta of the month club includes one pound of dried pasta (Penne, Radiatore, or Fusilli), plus one pound of their seasonal specialty pasta. Additionally, each box contains a card from Chef Kalman that features recipes and perfect pairings for that month's two pasta varieties.
Amazing Clubs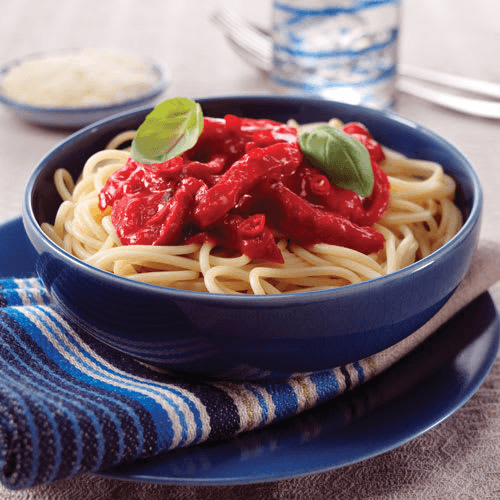 Not surprisingly, Amazing Clubs is most well known for gift clubs. The company currently features 42 different clubs. Some of them are common styles, like coffee or beer, while others are more unusual, like a honey club and a breakfast club.
For the pasta clubs, memberships can be month-to-month (for $32.95 per month), three months (for $32.95 per month), six months (for $31.95 per month), or 12 months (for $30.95 per month). There is also a seasonal club that sends a delivery every three months and costs $32.95 per shipment.
Each shipment contains two pastas and two speciality sauces. Because Amazing Clubs doesn't create its own products, the pasta and sauces are chosen from other companies. But, this approach isn't all bad, as it gives you the chance to enjoy pasta from many different companies.