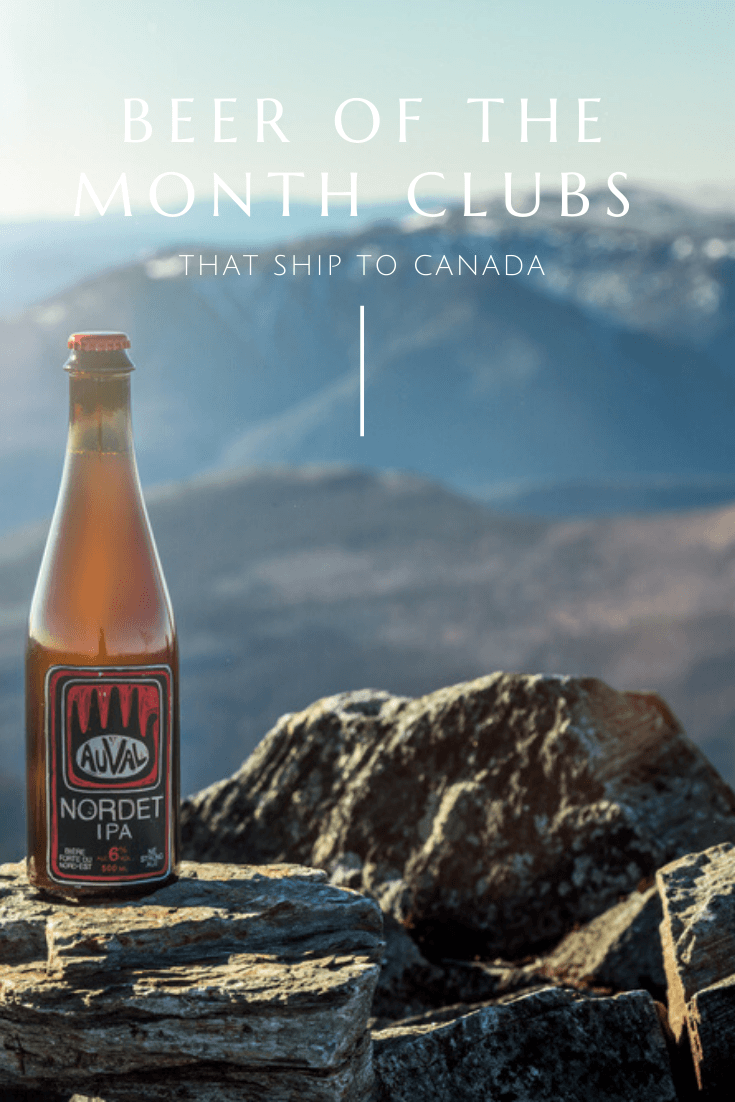 Since its first appearance in Canada during the 17th century via European settlers, beer has grown to become a popular alcoholic beverage in the country, boasting a diverse local beer culture.
Because of the different settlers that stayed in Canada for a time (such as the British and Belgian settlers), beer has evolved differently depending on where you visit Canada. You could enjoy a beer of British roots in Atlantic Canada, whereas buying a bottle or can in Quebec will give you a taste of Belgian legacy.
With beer of the month clubs in Canada, you can access them all, no matter where you live.
So it's no surprise that Canada, like most other countries, loves beer. But for a lot of Canadians today, it's just not that easy to go on a spontaneous road trip to discover all the kinds of beer Canada has to offer. It's just not worth the time and money you'll be spending, especially if you've got a full-time job and mouths to feed.
Beer of the month clubs have become a popular choice among beer lovers – not only for its home delivery convenience but also for its vast collection of beers that'll make for a great drink every month. You're no longer limited to a local pub or nearby craft brewery – you can access all that Canada has to offer!
Just make sure you choose a good club, as you beer can go bad and you want a product that's worth your money.
8 Beer of the Month Clubs That Ship to Canada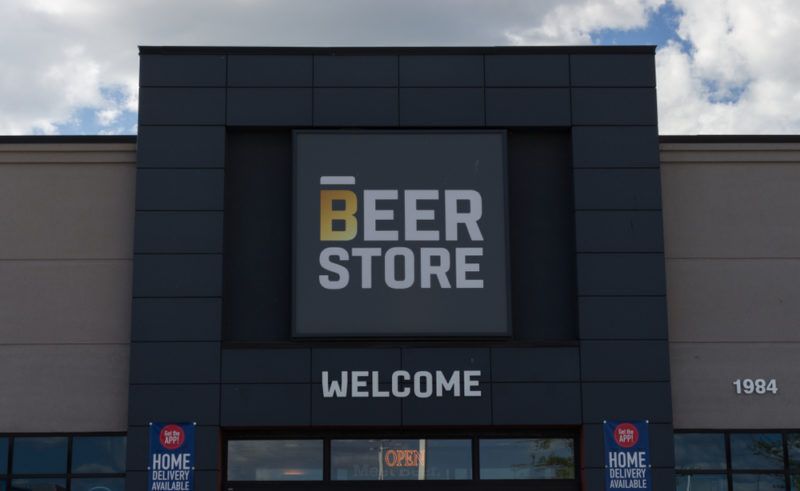 While the beer of the month and other kinds of subscription clubs are more popular in places such as the United States, Canada is also home to quite a few, and we've got a list that features some of the best of these beer of the month clubs, all of which deliver premium craft beers right to your doorstep.
AmazingClubs' Beer of the Month Club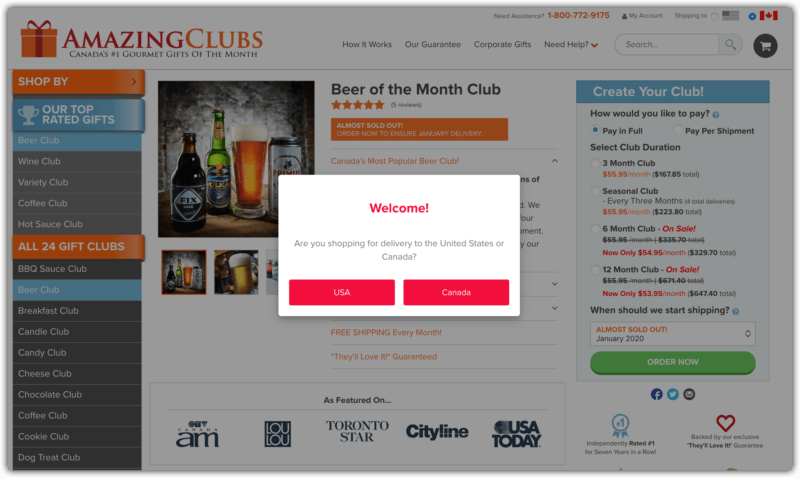 As one of, if not the most popular beer of the month clubs in all of Canada, AmazingClubs delivers straight to your home 12 premium craft beers, many of which you've probably never tasted or even heard of. Most of these beers come from independent breweries scattered across Canada, though they do occasionally feature an international beer or two whenever they get the chance.
You can get yourself a dozen of these high-quality beers for only $55.95 a month if you go for the 3-month club and the seasonal club, which ships every 3 months for a year instead of monthly.
You can also save on a dollar a month if you go for the six-month club subscription instead, and two dollars for the 12-month club, which will cost you a grand total of $329.70 and $647.40, respectively.
Subscribe to one of their many plans through their website.
The Hops Collective Beer of the Month Club Subscriptions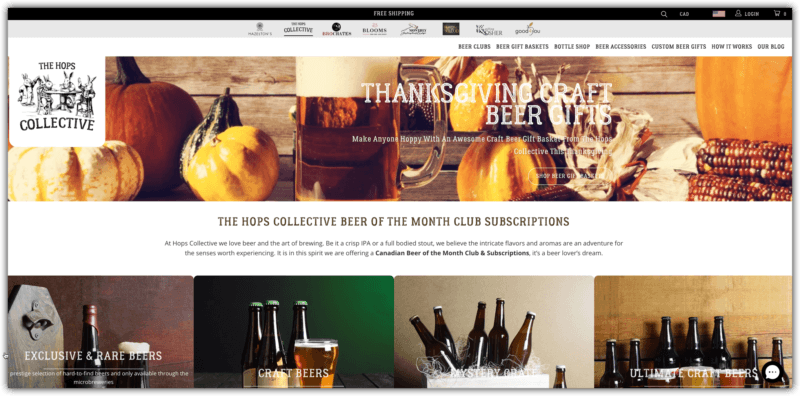 There are quite a few different subscription plans that The Hops Collective has for its customers, all of which offer something different. They've got a plan for exclusive and rare beers for those wanting to try the underrated and unknown breweries. Their mystery crates are great for people who love surprises, and their craft beer plans are available for those who just want a good drink.
The Hops Collective also has domestic beer, seasonal and ultimate craft beer, European beer, and even cider subscription plans, if the first three didn't suit your fancy. There are a ton of customizable options for your plan, from the number of beers you get and its frequency of delivery to the region of beer you'd rather get your beer from, as well as some add-ons. Did we mention that shipping is free, too?
If customizing and creating the perfect beer subscription is something you'd enjoy, you can do so through their website.
BroCrates' Beer of the Month Club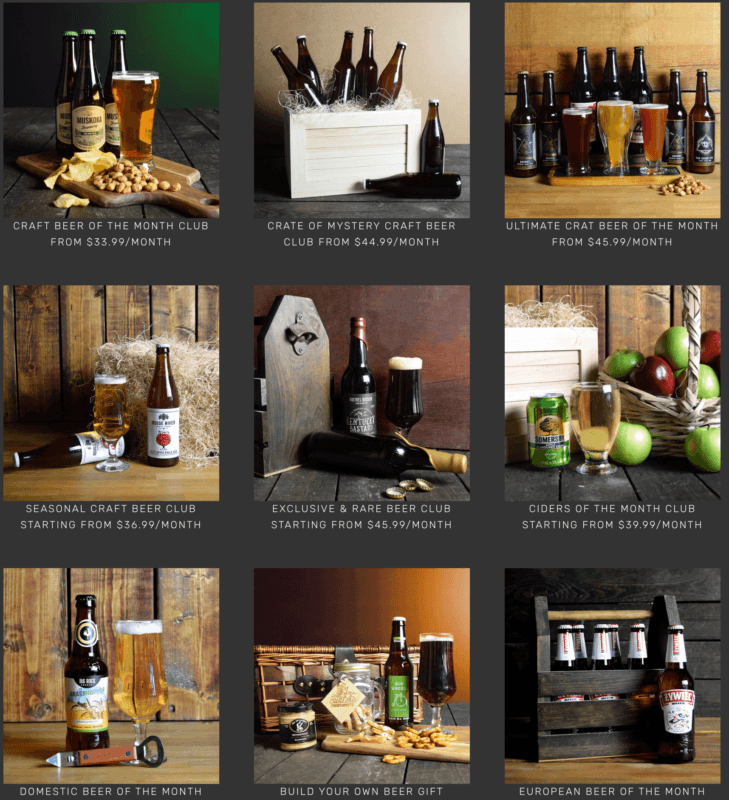 When you order a subscription at BroCrates, you can expect anything from a full-bodied stout to some good old IPA. Like The Hops Collective, BroCrates offers quite a large amount of options available at your convenience.
For only $29.99 a month, you can get yourself either the Craft Beer of the Month Club or the Domestic Beer of the Month Club, or even a Build Your Own Beer Gift Basket subscription if you want some specific beers you're interested in.
There are other, more expensive plans too. For example, subscriptions for rare and exclusive or seasonal beers will cost you $54.99 a month, whereas their Ultimate Craft Beer Club will set you back $95.99 monthly. So whether you'd rather go on a budget or go all-in on some good beer, there are options for you.
MonthlyClubs.ca Beer of the Month Club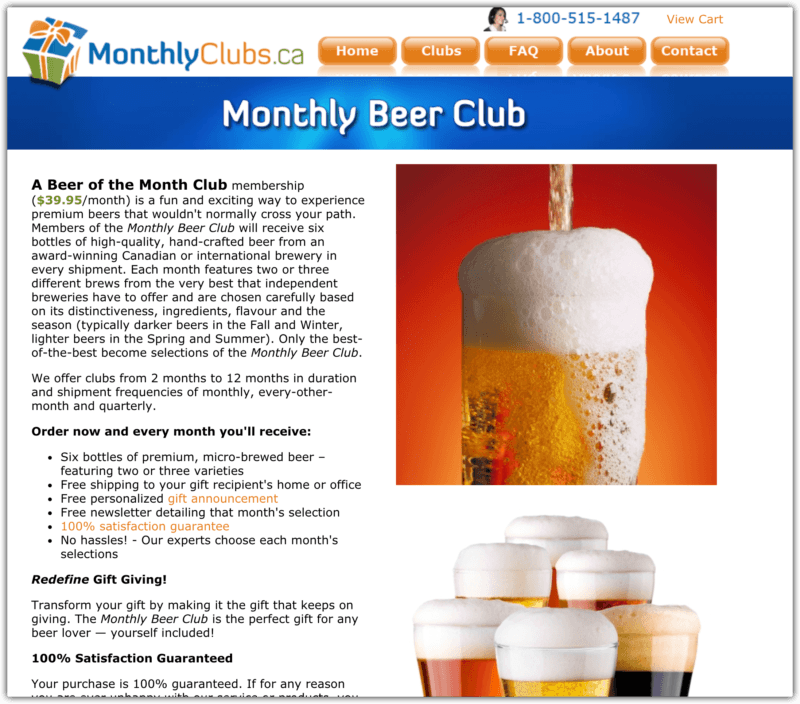 If half a dozen beers are enough for you and your belly every month, then MonthlyClubs offers a pretty cheap beer of the month club subscription that's definitely worth considering.
For just $39.95, MonthlyClubs will deliver you 6 premium micro-brewed craft beers from two or three varieties. Each craft beer is specially selected by the team at MonthlyClubs to give you a treat every month of the year.
The subscription plan can go from 2 months all the way to 12, and you can get your beer delivered monthly, every other month, or even quarterly (if you can wait that long, that is).
There's also free shipping that comes with the subscription, so there won't be any hidden fees once you do end up subscribing. And if the service isn't to your liking, you can always cancel on your subscription early at any time, and MonthlyClubs will be more than happy to send you the remaining balance.
If that level of freedom and flexibility suits your fancy, then go ahead and subscribe to one of their plans.
Small Batch Dispatch Beer of the Month Club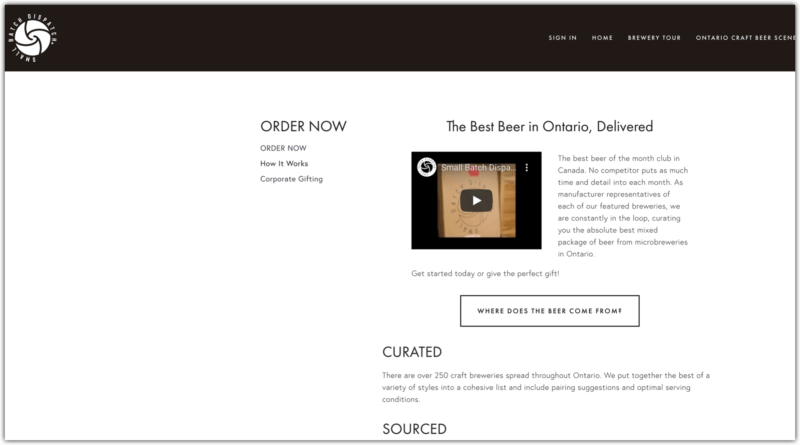 Instead of getting beers from all over the nation, or even worldwide, why not get yourself a box full of Ontario's best beers every month instead? A lot of Canadians know that Ontario is home to some great craft beers, and this is what Small Batch Dispatch focuses on – premium Ontario beers on delivery.
They select from over 250 breweries scattered across the city and even give you tips on what to pair your beer with or how they're best served.
Their main subscription plan will get you 4 liters of Ontario beer in the form of 8-9 bottles for $65.00 a month. If that's too expensive for you, don't worry – Small Batch Dispatch also has a plan that's half the size of the original, so you can get 4-5 bottles worth of beer at $35.00 a month instead. There are also a few add-on options if you want something extra with your subscription.
Get a taste of what Ontario has to offer through Small Batch Dispatch's website.
Canada Craft Club's Beer of the Month Club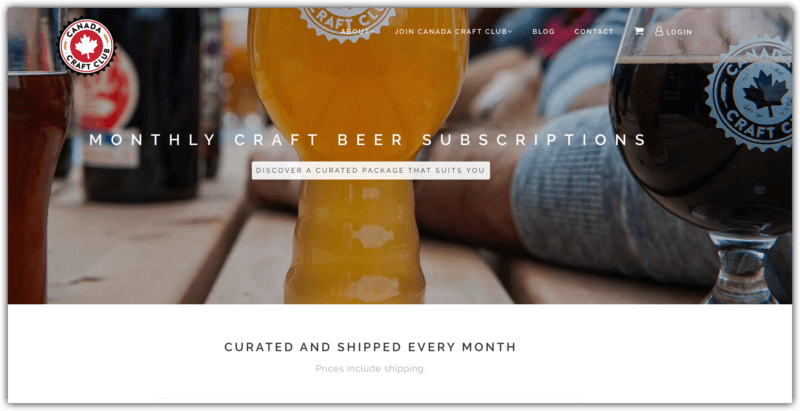 They call themselves "Canada's Largest Monthly Craft Beer Club", and it's not hard to see why. This beer of the month club offers a wide collection of premium craft beers, with beers from Scuttlebutt and Rogue to Evil Twin and The Brewery.
What's great about this subscription is that it really does feel like you're part of a club – owning a subscription can nab you exclusive beers, discounts, and services on their platform that you normally wouldn't be able to get.
Canada Craft Club's most affordable plan comes in at $44.95 a month, getting you two of two different premium craft beers, along with the discounts and offers mentioned earlier. There are also other plans for a higher price, with the most expensive one costing $174.95 a month, which can get you up to 12 bottles of six varieties, and occasionally some rare and limited beers too.
If any of that interests you, then have fun checking out their webpage.
Beer Butler's Beer of the Month Club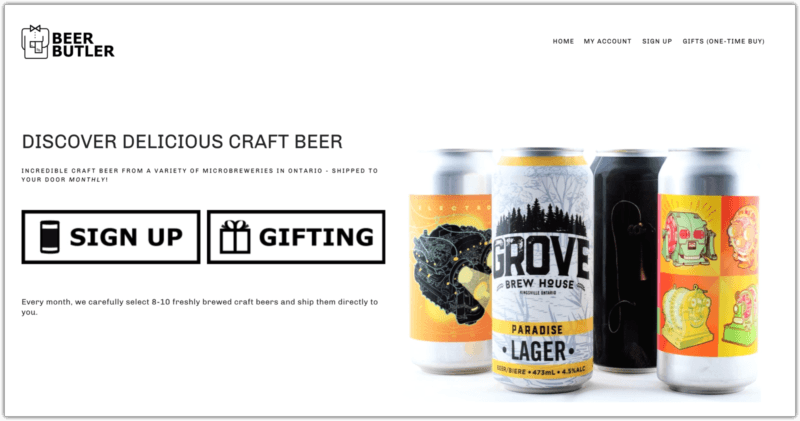 Just like Small Batch Dispatch, Beer Butler specializes in craft beers made in microbreweries found throughout Ontario. For $55.00 a month, you can get 8-10 cans of beer worth 2 liters delivered to your front door.
Now while that's a whole $10 cheaper than Small Batch Dispatch's subscription, keep in mind that both services have different curations, and just because one's cheaper doesn't mean that the beer's worse, and vice versa. We recommend checking their previous curations to find out what you like if you do end up choosing between these two.
The shipping fees for this club aren't too bad either. If you're from Ontario then you can get them delivered to you for free, and subscribers from anywhere else in Canada just need to pay an extra $5 for delivery.
---
You may either be a fan of Ontario's microbreweries, a connoisseur of Canadian craft beers, or just love premium beer in general. Regardless of what your tastes and preferences are, though, these beer of the month clubs are guaranteed to make every month at least a little more enjoyable with all the different flavors in store for you – even if you live in Canada!
Related Content