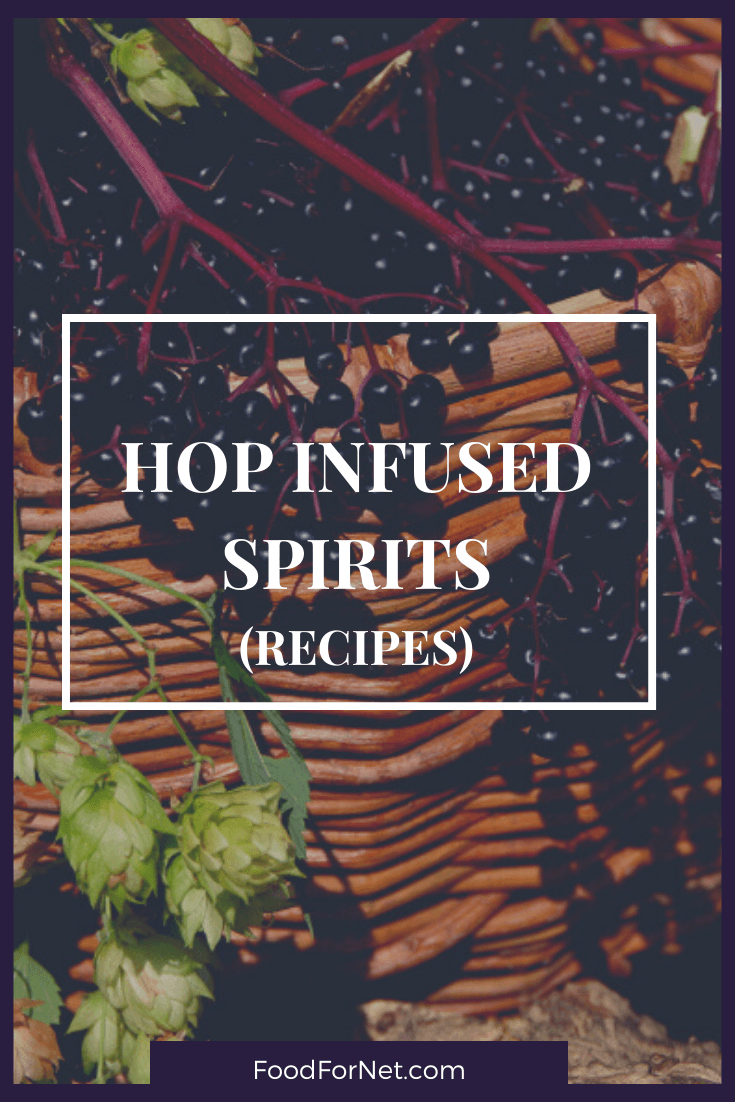 Hops are most commonly associated with cold, clean beer. It's the key element to modern beer, giving it the distinct flavor that you won't find in other beverages. Even styles outside the world of IPAs like stouts and porters use hops (in moderation), and provide a subtle, bitter balance to sweet malt.
But you don't need to stick to just craft beers to enjoy hops (though if you'd rather do that, we have some suggestions as well). There are ways to enjoy hops outside the confines of beer through hope infused spirits recipes. Online recipe bloggers are creative, and this is a round up of all the great hop drink recipes I could find.
Be it through infusing hop in vodka, gin, or any other beverage you can think of, there's always a way for hops to add a different flavor to what you're used to.
With that in mind, let's check out some recipes online that can give you some inspiration the next time you feel like adding some bitter hop goodness in your favorite drink, or creating something completely new to capture the delicious flavor and aroma of humulus lupulus!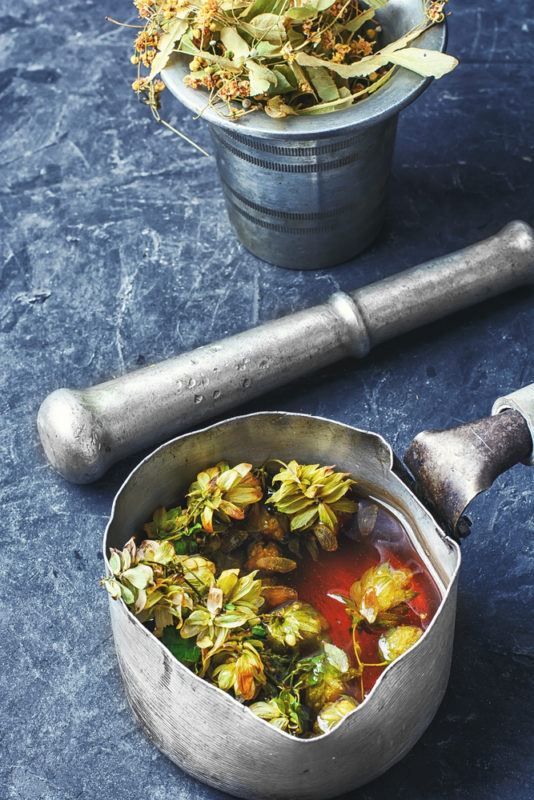 Homemade Hop-Infused Spirits & Cocktails
The Pineapple Hop Recipe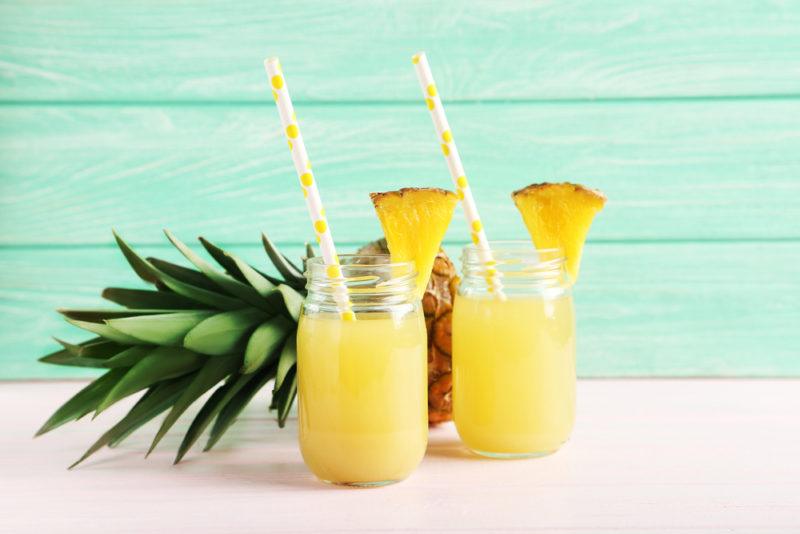 We're starting off this list with something that's relatively easy to drink. It's not low on alcohol by any means, but the fruitiness of the whole cocktail will be great for people who aren't too welcoming of the bitterness that hop brings.
Pineapple Hop may sound like a fruity candy brand you'd find in the 60s, but it's actually a hop-infused cocktail recipe that's perfect for afternoon picnics. The recipe gives instructions on both the cocktail itself and the pineapple shrub that comes with it.
The pineapple shrub is mainly prepared to add flavor to the entire cocktail. For starters, you'll need some pineapples, of course. Get them cubed up nicely into 1-inch sizes. Using sugar and vinegar, you're going to mix the ingredients together and leave it for all the flavor to soak up nicely in the pineapple.
For the cocktail, you're going to need some of your favorite white rum as well as some orgeat and some India Pale Ale (IPA). The recipe doesn't use hops directly, but you're still getting the unique flavors of the flower (yes, hops are technically flowers).
We recommend trying this recipe out first if you're new to the whole mixing process, especially since this one's a little milder than some of the other recipes on this list.
Hop Scotch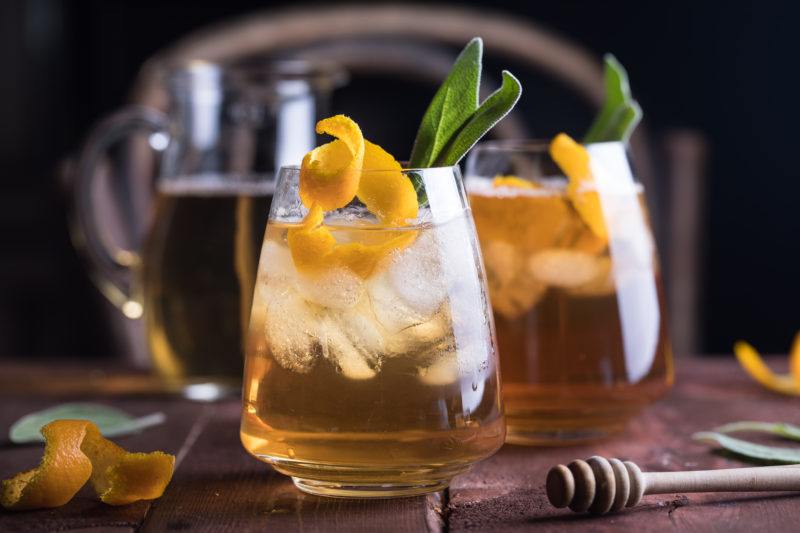 Clever name aside, the Hop Scotch is a fine cocktail for those interested in trying out hop-infused drinks. This cocktail, in particular, uses both hop syrup and authentic Scotch whiskey, as the name suggests. It's a pretty simple recipe overall.
To get started, you'll want to prepare 2 ounces of Scotch whiskey. You can use some good old Johnnie Walker, but any brand such as Monkey Shoulder will do just fine. Other than that, all you need is half an ounce of hop-infused honey, and you're good to go. Just mix them well and serve cold. You can even throw in a lemon or orange peel for added flavor.
But hop-infused honey isn't the most common thing available in the market, and chances are that you won't find one at your local grocery store. Luckily, the recipe comes with an added list of instructions for making hop-infused honey. That way you not only have a completely homemade cocktail recipe, you'll also have some unique honey for your next dish in the future, should you make more than needed.
The hop-infused honey requires water, honey, and some Citra hops. Simply boil the hops in the water and throw in the honey, and viola – a bitter honey that goes well with whiskey. You can even try it out on other spirits if you're feeling a little adventurous.
Hop Infused Gin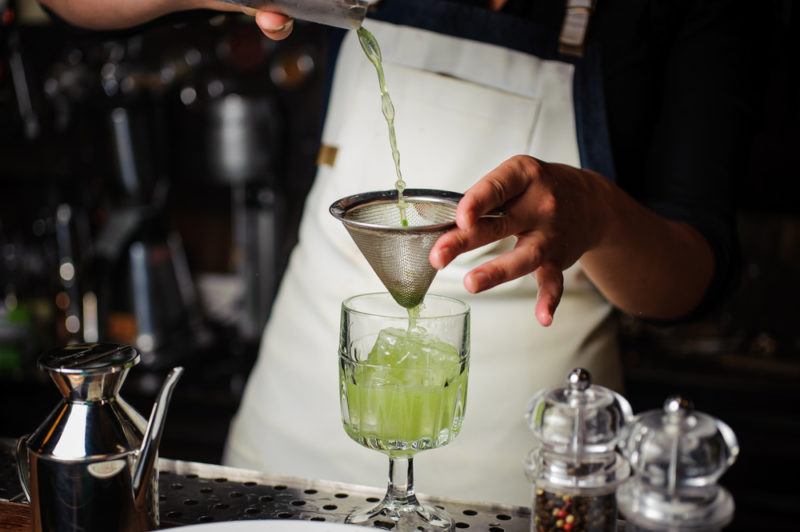 We've tackled hop recipes for both rum and whiskey. But the fun doesn't stop there – even gin can taste great when added with hops. This specific recipe relies on Chinook hops, which are a lot less citrus-flavored than the more popular varieties of Citra and Cascade.
The recipe is arguably the simplest one on the list, and you won't even need any fancy ingredients to follow it. All you need are hops, gin, and a little bit of patience to wait a day and a half, and everything should be ready.
For this recipe, you're going to need your favorite gin as well as the Chinook hops we talked about earlier. Bluecoat American dry gin was used for this recipe, but any will do. Just throw in those hops in the gin, and let that baby sit for 36 hours or so (you can wait longer if you want to but the recipe stuck with 36).
Once you're done waiting, filter out the hops with the strainer and enjoy it. It definitely isn't something for those who can't handle strong and bitter flavors, but those who do will love this.
Hopped Vodka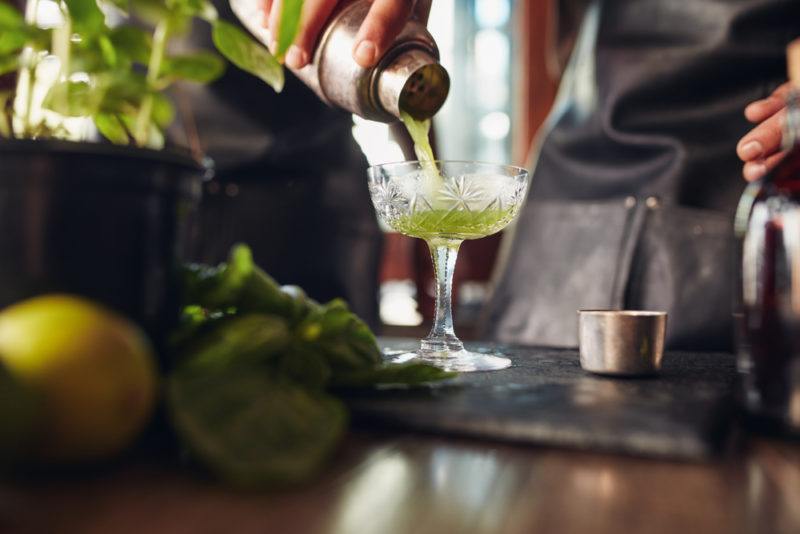 So far we've done gin, rum, and whiskey. There are three more spirits we haven't mentioned, and this time we'll be using one of them – the popular Russian spirit, vodka. If you thought vodka packed a punch, then wait 'till you get a taste of it infused with hops.
According to the website that published this recipe, there are four ways to make hopped vodka. Keep in mind that this can apply for other spirits as well, so if you get an idea from this you can try it out on any spirit you have at home.
The four methods are: mixing it with mashed hops, blending the hops with the spirits, using a gin basket to pass alcohol through hops, and finally through dry hopping. Each method has its own perks, though this recipe will just require you to use a hop bag to hold the hops throughout the process.
All you have to do is place the hop bag inside a mason jar and pour in your vodka. After about 10 minutes, you can then remove the bag and you're done. Be sure to follow the prescribed amount of hops for the recipe (½ ounce) because any more apparently makes the whole thing too bitter overall.
Rhubarb Rise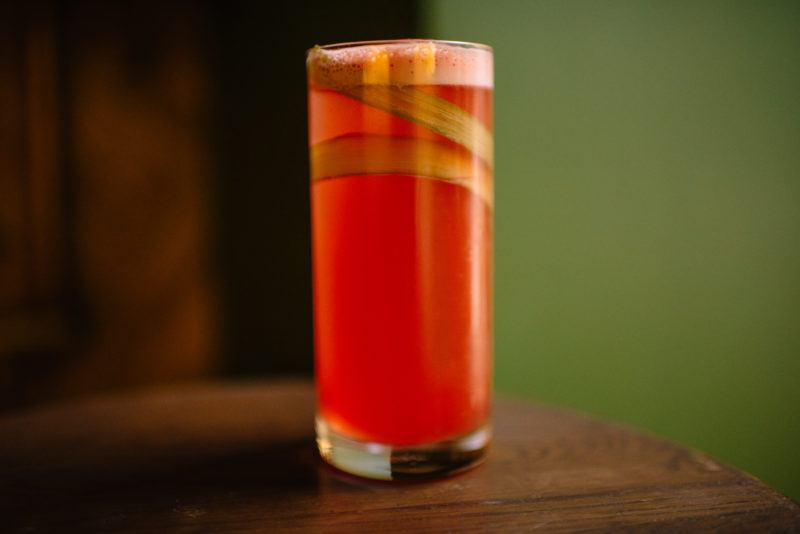 If, for whatever reason, you aren't a fan of any of the four spirits we've listed recipes for so far, then don't worry – we've got one more. Fans of tequila will love this recipe, though you won't be needing salt and lime to drink this particular cocktail.
To make yourself some Rhubarb Rise, you're going to need 2 ounces of some good tequila and 1 ½ ounce of Rhubarb's hop syrup (other hop syrups can be a decent substitute, though get Rhubarb's if you can). You'll also be needing some orange juice and club soda so you can actually drink the cocktail without burning your mouth from the tequila.
When preparing this glorious concoction, start off by mixing together the tequila and orange juice in the cocktail glass together. Once that's done, start pouring in the hop syrup, allowing the syrup to sink to the bottom. That'll give it just a little extra presentation value. Finally, pour in the club soda on top, being careful not to ruin the look of the cocktail. You can throw in a cherry or orange slice as well.
Like the pineapple hop recipe we showcased earlier, this recipe isn't too difficult for newcomers in the hop infusion scene, due to the presence of sweetness and fruitiness. It's got a lot of flavors packed into a single glass, so it's great for serving at parties and get-togethers too.
Hop Gun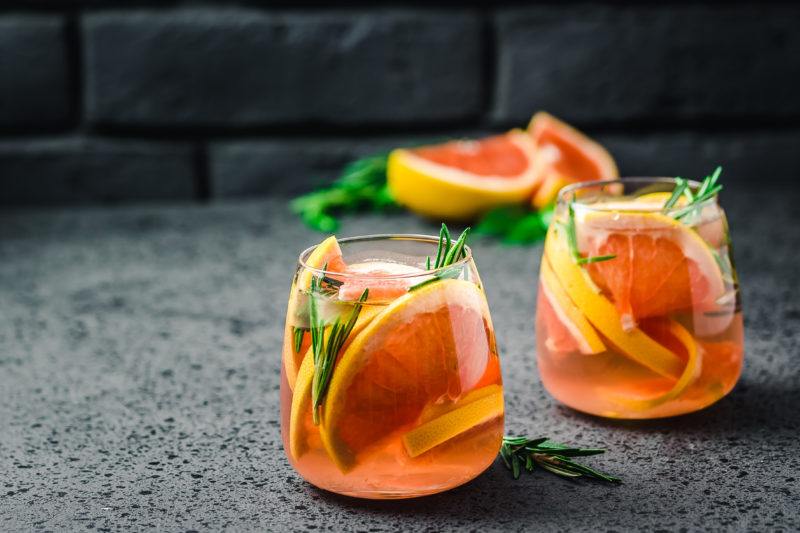 This last recipe uses a spirit we've already showcased earlier – gin. However, instead of simply infusing the hops and gin directly, Hop Gun is served as a delicious, fruity cocktail instead. It utilizes the flavors of grapefruit to make for an oddly satisfying blend of bitterness and sweetness.
Remember the hop-infused gin recipe we mentioned earlier? You can use that as a base for this recipe, or you could buy a bottle of hop-infused gin if you can find one. Mix the gin with simple syrup, grapefruit liqueur, and lemon juice, and serve the whole thing cold.
What About Non Booze Recipes?
Actually, I found a really good hop lemonade recipe too. You can cook with hops as well, but most of the time, in my experience, the hop flavor is overwhelming and more of a gimmick than an actually good-tasting dish I'd order again.
Hops are great when consumed through beer, but having it infused in spirits such as vodka and gin makes for a great drinking experience. Whether it's a sweet, fruity cocktail or a purely infused mix, hop-based alcohol will always have a special place in the hearts of many.
Related Content