The arrival of the British colonizers in Australia also brought along the start of a heavy and deep-rooted beer culture that still stands strong to this day. With the country ranking fourth in per capita beer consumption way back in 2004, and no real reason to think why anything's changed since then, Australia is no doubt a hotspot for beer lovers big and small.
But has the craft beer trend caught on in Australia? Somewhat. Not quite like the USA, but it's getting there.
What that means is that unless you're in metropolitan centers, it's not super easy to get access the newest and freshest craft beers. That's why a lot of beer enthusiasts end up joining a craft beer club for monthly shipments of high quality beer (not those mass market lagers) to your door!
But which beer of the month clubs ship to Australia? That's what I wanted to investigate. In the USA, there are quite a few monthly beer clubs (Twelve I count so far!), but in this list I'm focusing just on the ones that are in, or ship to, Australia.
Now, you don't have to stick to that one local brewery in town for some craft beers. With beer of the month club subscriptions, anyone can get their hands on beers from the other side of Australia, or even from around the world. All it takes is signing up on the subscription's website, and you've got yourself a monthly treat of premium beers you won't find anywhere else in town.
Beer of the Month Clubs For Australia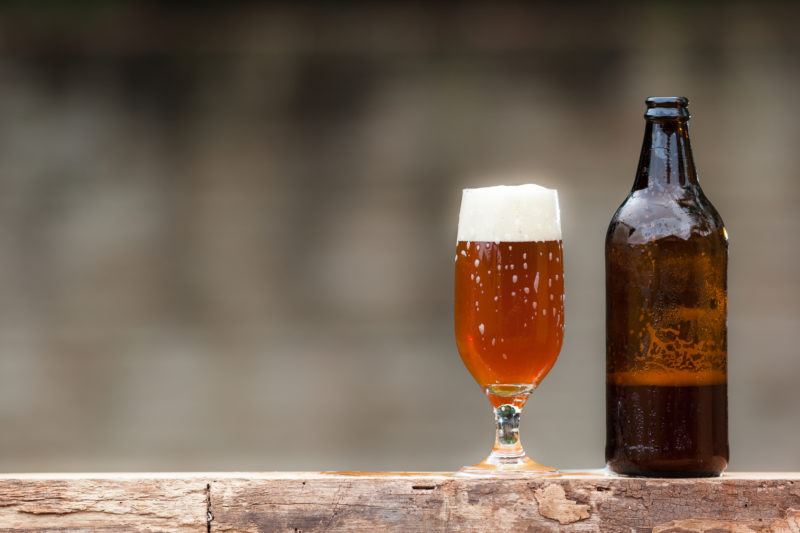 If you fancy a taste of beers from around the country (and even the globe), then read on to find out some of our best picks for beer of the month clubs that ship anywhere in Australia. So no matter where you live, you'll be able to enjoy beer like you've never before.
Beer Cartel's Beer of the Month Club

With thousands of satisfied customers to their name, Beer Cartel starts off as a strong contender on this list. They've got options galore, with different subscription plans that suit different budgets and experience levels, allowing you to find the plan that suits your tastes (and paycheck) perfectly.
What's nice about this particular subscription service is the fact that every batch is unique, meaning you won't find the same beer more than once – how's that for variety?
For those on a budget, you can start off with their 6-pack subscription, which gets you half a dozen craft beers – three of which being new/exclusive, and the other three being hand-picked favorites. They also have $69.99 and $89.99 plans that deliver 12 packs instead, with the latter featuring 12 limited edition beers each month. Go for that if you really want to expand your horizons.
Bucket Boy's Beer of the Month Club

At Bucket Boys, you have quite a few options when it comes to subscription plans.
It isn't just the amount of beers you're getting that separates them – there's a basic plan for beginners or casual beer drinkers; a Beer Geek Box for those familiar with craft beers; a Beer Expert Box that features a collection even more interesting than the Geek Box; and then there's the For the Cellar box that's great for adding to your collection, as the name suggests.
For the basic Beer Box plan, you'll have to shell out $89 a month, but you'll be getting a whopping 16 cans and bottles of craft beers at a time. It's also worth mentioning that you can save up by either subscribing to multi-month deals or paying in advance and that shipping is included in the subscription, so it's definitely not as expensive as it seems.
To learn about the other subscription plans and subscribe yourself, head on to their website.
Hops to Home's Fresh Craft Beer Can Club

As their name suggests, Hops to Home is a service that aims to deliver hop-rich beer to its customers, exclusively in the form of cans. And these beers haven't been sitting around for too long either – Hops to Home guarantees that their beer gets made, taken from the brewery, and delivered to your doorstep, all within a month (with deliveries being every first Monday of the month). Now that's fresh beer.
Hops to Home offers both a 10-can and 20-can subscription plan, with the plans costing $69.95 and $124.95, respectively. Both plans come with 5 beer types, and the 20-can has 4 of each while the 10-can has only 2 of each. You'll also need to pay $9.95 for shipping fees to most major cities, too.
Beer Cellar's Beer Club

While Beer Cellar doesn't offer the variety of subscription plans of other services, what they do have is a single plan that makes for a good balance between beer and overall cost. For $79.95 a month (or second or third month, depending on what you specify), you'll be delivered 4 liters worth of craft beers that usually come in 12 330ml bottles.
You'll be getting 6 different varieties at a time, meaning that you'll get a pair of each – perfect for sharing with someone. You can apply for membership either for a fixed time or until you cancel it, and there are no obligations should you decide to end your subscription.
Check out what they're offering this month through their website.
Slowbeer's Craft Beer Subscription

If you're looking for a beer of the month club subscription that's completely customizable and allows you to make as many specifications as possible, then Slowbeer's SlowbeerBox is perfect for you. You can specify the styles of beer that you like, the styles you don't like, the mix of different beers (single or double), frequency of delivery, and the max cost you're willing to spend per box.
Because of how unique each subscription plan is, there's no real price available to make a comparison off of with other services, other than the max cost option that's on their signup form. You'll need to fill out the specifications first before getting a quote on the price of the box, though it won't take too long, so you don't have to worry about that.
See how much your perfect beer of the month club subscription plan is by filling out their subscription.
Craft Cartel's Craft Beer Subscriptions

With their service featured on The Courier-Mail and Delicious, Craft Cartel's one of the more famous beer of the month club subscriptions out there. You'll be able to order their subscription for either 3, 6, or 12 months, with each month featuring 8 craft beers such as Sours, Lagers, IPAs, and many other interesting varieties. You'll also be given a beer glass guide as well as tasting notes and a gift card to boot.
The cheapest plan you can get at Craft Cartel will set you back $175 for 3 months of 8 cans of craft beer, and all subscriptions have a 16-can variant, meaning that you can spend up to $1099 for 12 months of 16 cans worth of beer. All subscription plans come with free delivery as an added bonus, too.
The Beer Crate's Beer of the Month Subscription

With a simple website layout, there isn't too much to really pick up on with The Beer Crate. But that's the point – the service doesn't want you to overthink, and with beer, that's arguably a good idea.
The Beer Crate offers two subscription plans – one gets you 8 craft beers, while the other one gets you 12. The subscription plans will cost you $58.00 and $77.00, respectively, and you can choose to have the beers delivered either monthly or quarterly. We recommend going for the 12-bottle deal if you want to be more efficient, as you're getting a decent amount of value from it unlike the 8-bottle deal.
---
Beer of the month clubs may not be as popular in Australia as they are in places such as The United States or the U.K., but if you look hard enough, you'll find that there are plenty of options in Australia as well!
Related Content