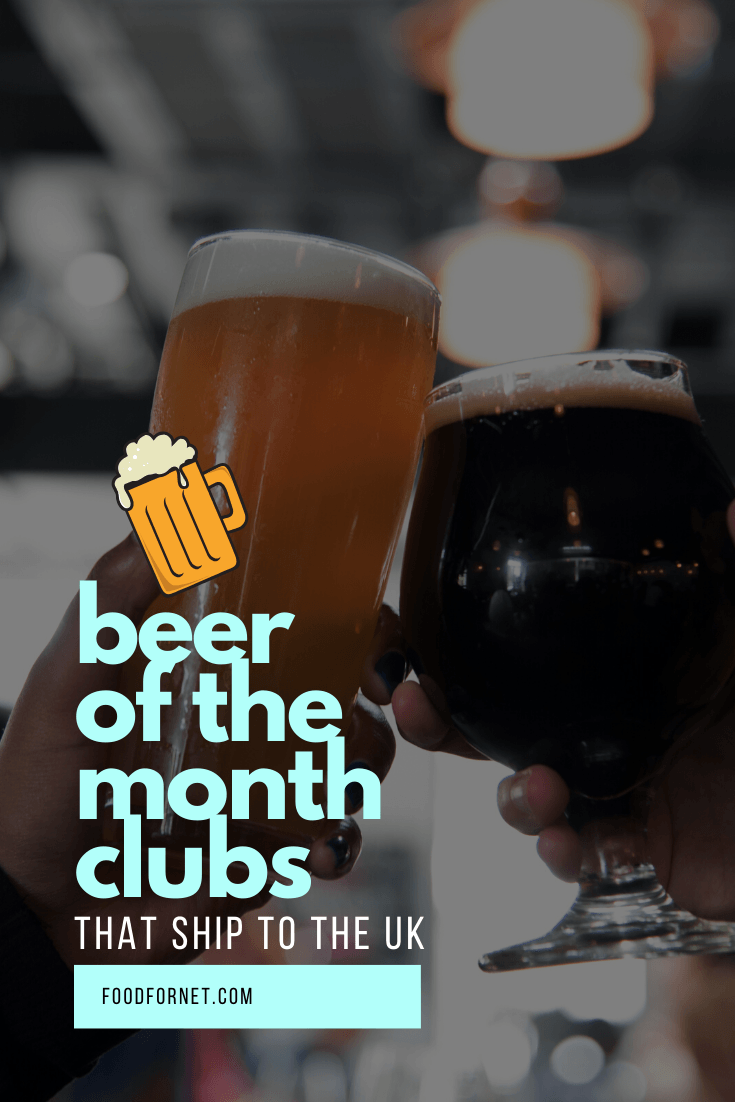 Who doesn't love an ice-cold beer every now and then? Actually, if you're a craft beer nerd like me, then you're probably having a cold one much more often than "now and then".
Though the craft beer revolution started in the USA, many countries around the world are following suit experiencing their own kind of craft beer renaissance as well. The UK has a very long beer history (much longer than the USA), so it's no wonder that are out in the lead in terms of creativity and access.
Good beer isn't always something you can just pop over to your local pub and get though. While there may be a bitter, a porter, and of course some mass-market lagers, getting "the good stuff" isn't always easy if you're outside of a metropolitan area.
Well, there are a number of craft beer clubs that ship to the UK and solve this exact problem. You don't have to travel the world to taste beer that's made in other countries. With a subscription to beer of the month clubs, you can get yourself beers from all over the globe delivered right to your doorstep – you don't even need to leave your home for beer!
Beer Clubs That Ship To The UK
EeBria Brewery Club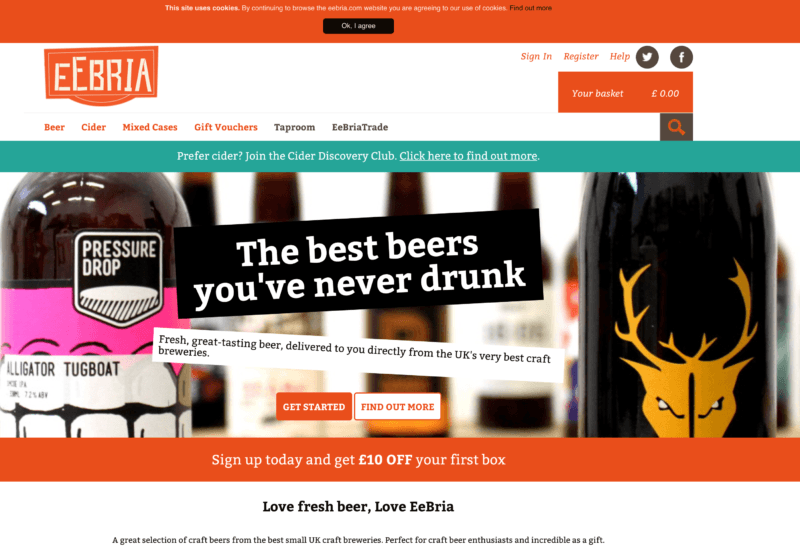 EeBria Brewery Club gets you the best craft beers you've probably never drunk every month. This beer of the month club has two different subscription plans – the Brewery Club and the Discovery Club subscriptions.
The Brewery Club delivers you 12 craft beers from the many different UK breweries partnered with EeBria, while the Discovery Club sends you 12 hand-picked beers from EeBria's own breweries instead.
Getting a box of the Brewery Club will set you back £28 a month, whereas the Discovery Club will cost you £32 a month. That's not including the £5.99 delivery cost that comes with both subscriptions, so that should total you around £34 and £38, respectively. Go for the Brewery Club if you're a little short on cash, and try out the Discovery Club if you're interested in EeBria's very own craft beers.
BeerBod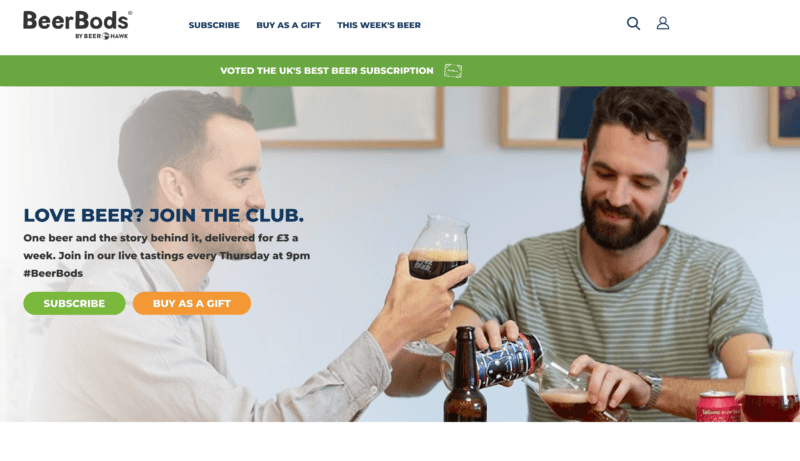 Instead of waiting for a beer every month, why not get one every week instead? BeerBods delivers 12 beers every three months, though they don't come in 4-beer packages; you're delivered a single beer every Thursday of the week, accompanied by a short description of the beer's background and history that's sent to you via an email.
You can even check out the beer of the week as well as the next beers you're getting in the upcoming weeks on their website if you're really that curious (though beer of the month clubs are fun when you don't know what you're getting).
You can subscribe to BeerBods for just £36 every 12 weeks, which rounds up to only £3 a week for some quality craft beers. That's a pretty good deal if you ask us.
Beer Merchants Club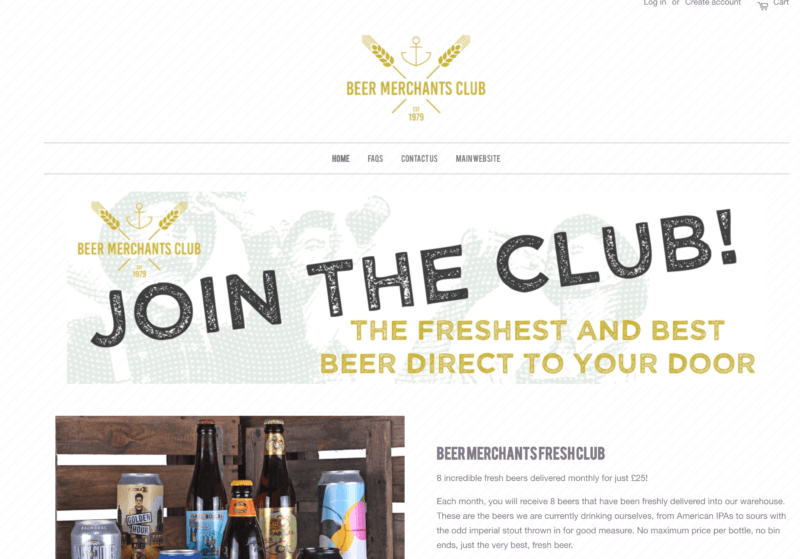 So far we've showcased beer of the month clubs that, more or less, deliver local craft beers from UK breweries, with the exception of the occasional American beer every now and then.
But if you're looking for a club with a more global scope than the rest, then the Beer Merchants Club is the club you should be checking out.
The Beer Merchants Club has two subscriptions – the first one is the Beer Merchants Fresh Club, which gets you 8 beers a month for £25. The second subscription is the Beer Merchants Premium Club, which, as the name suggests, delivers you 6-12 premium craft beers from around the world for a month for a much larger price of £65 monthly.
Pick a subscription that's best for your belly and wallet.
BelgiBeer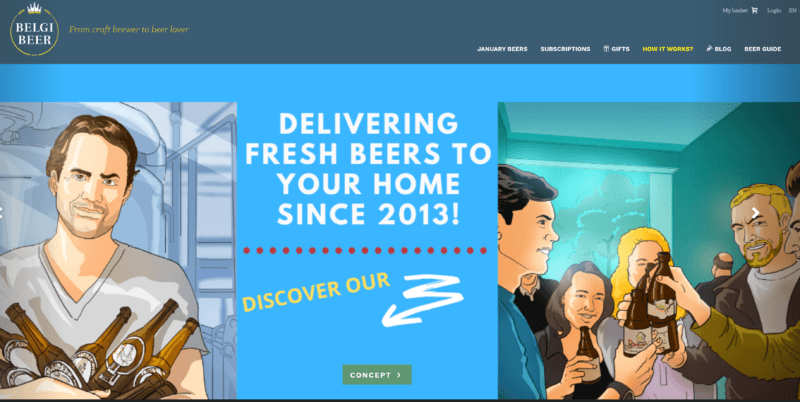 UK beer from the local breweries may be great, but who doesn't love a few bottles of Belgian beer? If you're one of the many fans of craft beers from Belgium's finest breweries, then BelgiBeer is hands down the best beer of the month club for you on this list.
The monthly subscription boxes come with 8 hand-picked Belgian craft beers. But that's not all – BelgiBeer's boxes come with beer mats and special gifts, as well as "surprises" that vary every month. So you won't be just looking forward to the beer alone – you'll be getting some extra goodies too.
I've personally tried this club and can vouch for it – the Belgian beers are legit. For non-Belgian residents, Belgian beer can be an acquired taste, but if you love it, you love it. What I like about this club is they seek out unique Belgian breweries and don't settle for mass-market junk!
Ghost Whale Crowler Club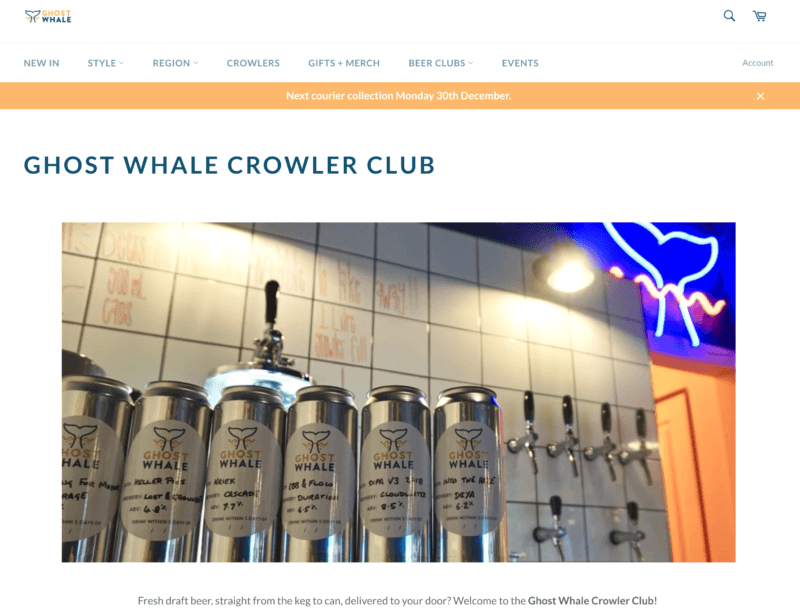 The Ghost Whale Crowler Club may not be as full of variety (in terms of look, at least) as the other beer of the month clubs, but it makes up for that with its premium freshness. The Ghost Whale Crowler Club delivers exclusive crowlers (another term for 500ml beer cans) to your doorstep, all of which go directly from keg, to can, to your doorstep.
What does this mean? Ghost Whale Crowler Club gets different beers that are fresh out of their kegs, uses their very own canning machines, and fills their specialized cans with them, making sure not a single bit of air stays in them. You're guaranteed to get the full 500ml for every craft beer that's delivered to you.
If you're planning on subscribing to the Ghost Whale Crawler Club, prepare to spend £35 a month for 6 of these premium half-liter cans sent to you. Those who'd rather not spend an extra £5 on the delivery fee can pick up their boxes from the store instead and spend only the base £30.
Beer52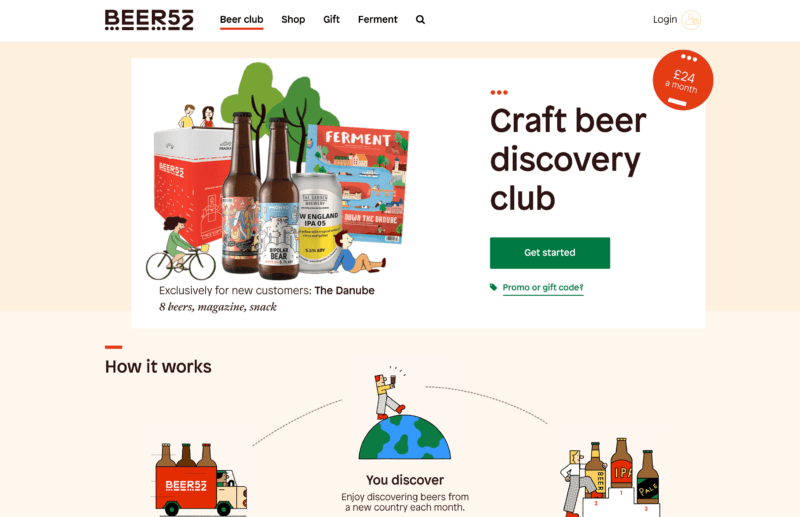 At some point, even beer of the month clubs can get repetitive. That's what makes Beer52 stand out on this list – this beer of the month club has a different theme that it follows every month, with different boxes covering different parts of the world, from Hungary and Helsinki to even South Africa.
Ordering a box from this beer of the month club will nab you 8 craft beers that's based on the monthly theme, a snack to go with your beers (that also follows the theme), and a magazine that's published by Beer52 themselves. It'll make for a great afternoon snack, and combined with the magazine, you can unwind pretty easily.
Beer52's been featured on reputed news sites such as The Guardian and WIRED. To know what the interest in this particular beer of the month club is all about, you can subscribe to their service for only £24 for 8 craft beers a month, and you can select mixed or light beers for your subscription, depending on your preferences. An extra £5 will get you 2 additional beers, too.
Beer Me Now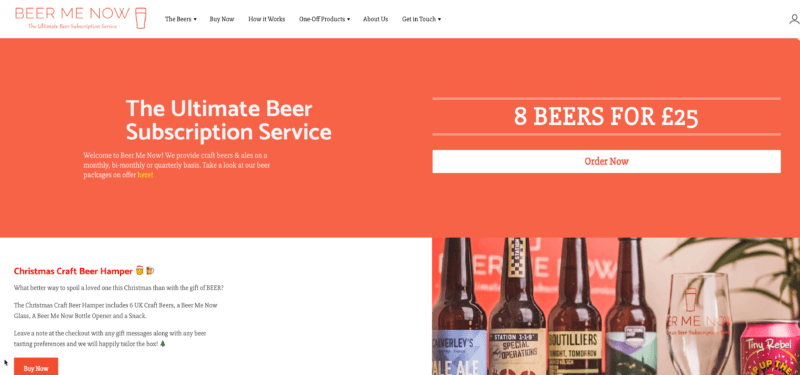 Beer Me Now offers more than just your average beer shop. It's one of the newer beer of the month clubs in the UK market, but it isn't outclassed by the more popular clubs by any means. Their subscription features premium UK beers such as Pressure Drop and Cloudwater.
They don't just feature the more popular beers, though – craft beers that you've probably never even heard of, such as Claverley's and Ampersand, should pique your interest. There are even snacks that go along with this box, so you can snack on something while sipping on your beer.
Beer Me Now's subscription will set you back £25 a month for 8 of their hand-picked beers, and they come in 1-month, 3-month, 6-month, and annual subscriptions, with the annual subscription giving you a month for free.
Craft Metropolis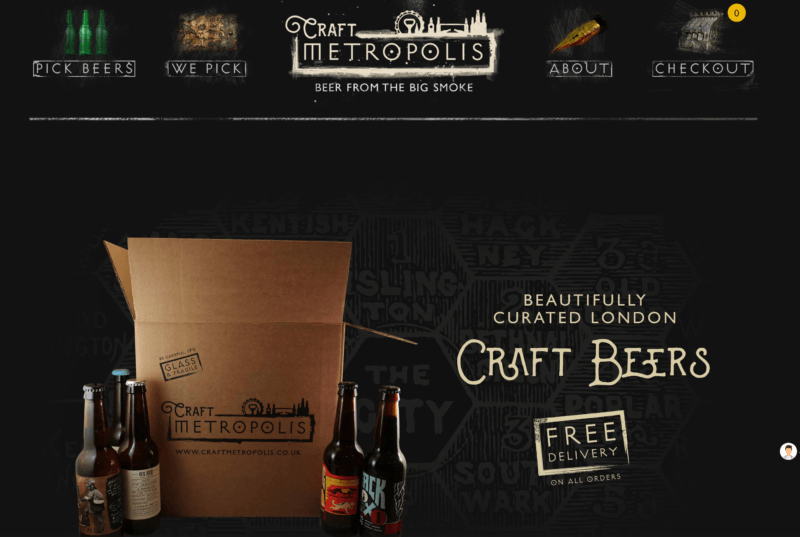 Instead of looking for beers all over the UK and even the world, you only need to look no further than the capital of London to find some great tasting brews. That's what Craft Metropolis is all about – premium craft beers that are brewed in the heart of London.
The subscription will cost you £36 a month for both plans – the Your Pick and We Pick boxes. The "Your Pick" box allows you to choose 12 of London's best beers, whereas the "We Pick" box lets Craft Metropolis choose the beer themselves to surprise you when you get them.
What's even better about this particular subscription is that delivery is absolutely free – £36 is all you need to pay.
---
Whether it's the best that London has to offer, a collection of UK's finest craft beers, or imported brews from around the world, there are plenty of subscription options to choose from, to fill your stomach to your heart's content.
Related Content