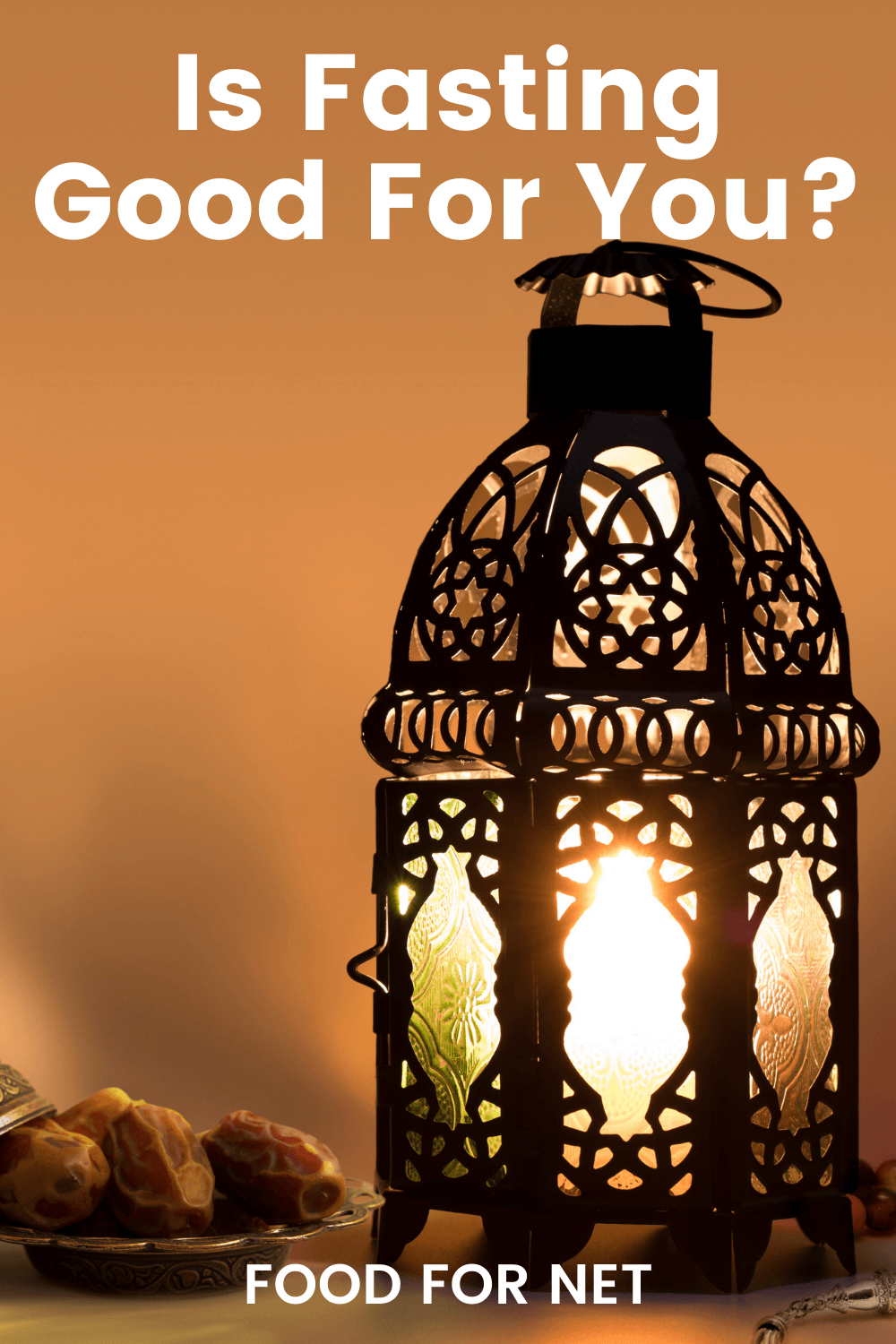 We're often told that eating healthy regular meals is important for health. Doing so keeps our blood sugar stable and stops us from overeating at our next meals. Yet, we don't always do this. There are many situations where we choose to fast instead. So, is fasting good for you?
The most obvious answer to that question is no. Fasting involves cutting out food for a period, which means that you're getting less energy and fewer nutrients. Fasting also comes with side effects, including hunger, mood swings, frustration, and fatigue. Fasting can even be dangerous in some situations.
Yet, fasting has been linked to distinct health benefits too, including better gut health and weight loss. It could even help with inflammation and our immune system, not to mention the chance to decrease disease risk. This suggests that fasting can be a healthy choice in some situations.
Much of the challenge is working out when fasting is a good choice and when it's a bad one, along with how to get the most benefits out of your fasting experience with the fewest risks.
Not surprisingly, part of the answer is the rest of your diet. Eating well when you're not fasting can make a huge difference. This includes focusing on whole food ingredients like fruits and vegetables. Mediterranean cooking is one powerful option here, as it is a balanced approach that includes many delicious meals.
Is Fasting Good For You?
Types Of Fasting
The Benefits Of Fasting
The Health Risks Of Fasting
Who Shouldn't Fast?
How To Fast Well
What About Detox Fasting?
Final Thoughts
Types Of Fasting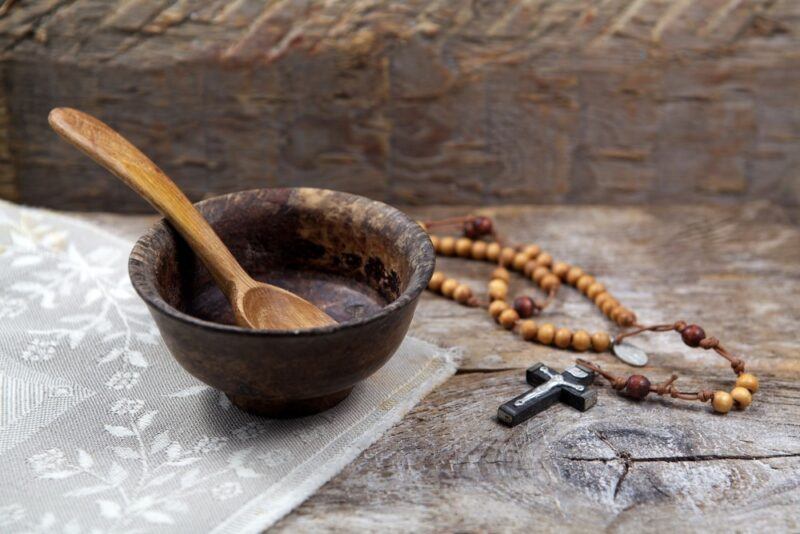 Countless people undertake fasts each day, for a variety of reasons.
For many, fasting is a religious experience, something that's expected as part of their faith or a way for them to become closer to the divine. For others, fasting has a more worldly focus. Perhaps it's a way to lose weight or improve health.
These reasons influence how you approach fasting and the rules you place on yourself, patterns that then influence the outcomes.
Religious Fasting
Fasting shows up in most major religions, often as a way to seek closeness to God and to separate oneself from things of the world.
Exactly what fasting looks like depends on the religion that you follow. In some cases, there are specific fasting days or periods each year, where all followers fast. Other times, fasting might be a more personal choice, based on the individual's relationship with God and their desires.
The style of fasting might change as well. While many religions focus on complete fasts, where all food is avoided, others may cut out particular foods or restrict eating in some parts of the day but not others.
Intermittent Fasting
Intermittent fasting is a modern approach, one that's become popular for weight loss and improving your health. The idea is that you're alternating between fasting periods and feeding periods.
In this context, fasting is something you do regularly, rather than every so often or on specific days.
Intermittent fasting can be done in a few ways.
Daily fasting, where you only eat within a particular window each day. 16:8 is the most common version. This involves fasting for 16 hours and having an 8-hour eating window. Many people do so by skipping breakfast and eating lunch and dinner within the 8-hour window.
24-hour fasting, where you go without food for a whole 24 hours at a time. You can choose the hours that you fast for. Starting at 6pm one night and finishing at 6pm the next (or thereabouts) is one of the easiest approaches, as you could have dinner at 5pm that first night and 7pm the next.
5:2 fasting. This approach involves eating normally for 5 days each week and fasting for the other days.
Alternate day fasting. Here you're fasting every second day. This is one of the hardest approaches, especially if haven't fasted much previously
There can be longer fasts too, including 48-hour fasts and 72-hour fasts. Such fasts shouldn't be undertaken frequently and you should plan well to make sure that you do well throughout them.
The fasting periods for intermittent fasters are often full fasts, where you avoid any food or drink, except zero calorie beverages (including black coffee).
However, some people take a different approach, where they are eating low calorie meals during their fasting periods. Doing so makes the fast easier, although you may not see as many health benefits.
Fasting For Detox
Detoxing is another health-based reason for fasting. This time fasting is seen as a way to help the body clear itself out from toxins. This time you'll generally be cutting out all food and drinks, except water.
However, avoiding food entirely isn't the only option. There are other variations of fasting too, like:
Juice fasting, where you avoid all food, but can still have fruit juices, vegetables, juices and water.
Modified fasting, where you might only have a little food. Some versions only allow raw or lightly cooked fruits and vegetables.
Brown rice fast. Not surprisingly, this fast means that you're eating brown rice and nothing else. The fast often lasts for a week, which is a long time to be just focusing on brown rice.
Honey and lemon water fast. This is a little easier than just drinking water, as you get an energy boost from the honey and some antioxidants from the lemon.
Weight Loss Fasting
When done well, intermittent fasting can be a healthy way to lose weight. However, you'll also see less healthy ways to use fasting for weight loss, including weight loss fad diets.
For example, you might see a diet that advocates drinking coffee and little else for a few days, in an attempt to remove stubborn calories. Some of these diets are true fasts, while others allow you to eat some solid foods, while keeping the calorie intake low.
If you're healthy and the fast is no more than a few days, then it's likely to be safe.
Still, it's important to be careful with weight loss fasts and detox fasts. Some of the diet plans and detox plans online are unhealthy and even dangerous, as you're not getting enough nutrients. Intermittent fasting is a more realistic approach for getting health benefits from fasting.
The Benefits Of Fasting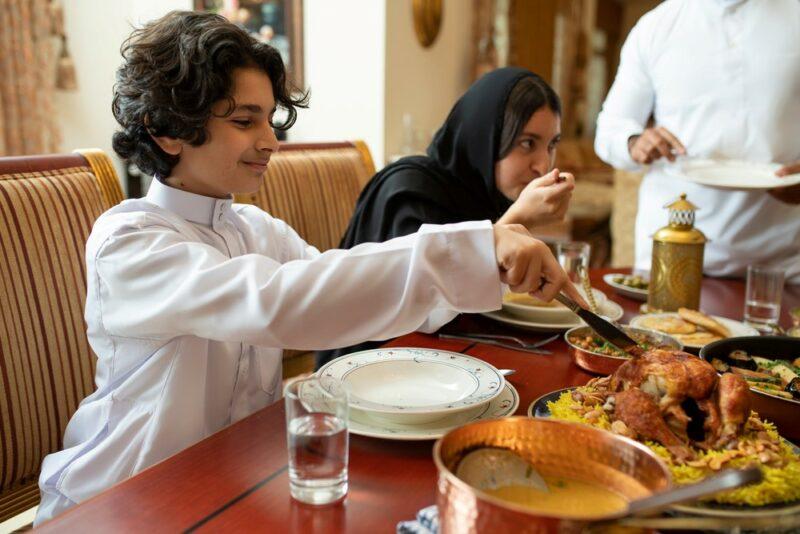 While going without food can feel like a struggle, fasting isn't a bad thing at all. It might even be better for our bodies than eating all the time.
Think about it. Modern society means that many of us have food available whenever we want it. We just need to go to the fridge, or the fast food store, and get something to eat at any time of day or night.
People who snack regularly can even get to the point where they're rarely ever hungry. This might seem like a good thing. Yet, in practice, our bodies seem to function better if we go through periods of scarcity.
Can Help With Weight Loss
There's little doubt that calorie restriction helps you lose weight. While calories aren't the be-all-end-all, most diets that help you lose weight do so by decreasing your calorie intake.
In some senses, fasting is an incredibly easy way of achieving this goal, as you're literally cutting meals out. There's no need to carefully count calories or plan every meal.
This is particularly true for intermittent fasting, as you're fasting on a regular schedule, so you can easily get into a rhythm. In fact, a 16:8 intermittent fasting pattern can be surprisingly easy once you get into the swing of it.
However, you do still need to plan for weight loss. You won't see many advantages if you binge eat before you start fasting and do the same at the end.
May Help Your Body To Heal
When your body doesn't have food to digest, those same resources can be used in other ways. Because of this, fasting might help to improve your immune responses, improve your liver function, give you more energy, and perhaps even decrease the risk of disease.
In fact, fasting can decrease inflammation. This is often a good thing and less inflammation can lower the risk of inflammation-related conditions like some types of arthritis.
The weight loss benefits that we mentioned above are relevant to health too. Many health conditions are linked to obesity, like diabetes and sleep apnea. Lowering your weight may also lower your risk of these conditions while making you healthier overall.
Other changes can facilitate improved health too, including decreases in insulin levels and shifts in gene expression.
Can Improve Your Heart Health
Heart disease is a serious health crisis and fasting could just help. Intermittent fasting has been linked to improvements in a variety of heart disease risk factors, including LDL cholesterol levels, blood sugar, and inflammation. The effect might apply to other types of fasting too.
Most research on this topic has been conducted on animals, so we can't be certain of the effects on humans. Still, you could always get your doctor alongside you while you're fasting and keep an eye on your heart disease risk factors. This would make it easy to see whether fasting was helping in your case.
May Benefits Your Brain Too
The link between fasting and your brain is interesting. On the one hand, you might feel mentally sluggish and have difficulty concentrating during fasting periods. While these side effects decrease over time, some people still experience them even after fasting regularly.
On the other hand, fasting might help the brain, as it helps to lower inflammation, oxidative stress, and insulin resistance. There's even some evidence that fasting could improve cognitive function.
Again, the evidence for this effect in humans isn't strong. You'll need to experiment with fasting or yourself and see how it affects your thinking.
The Health Risks Of Fasting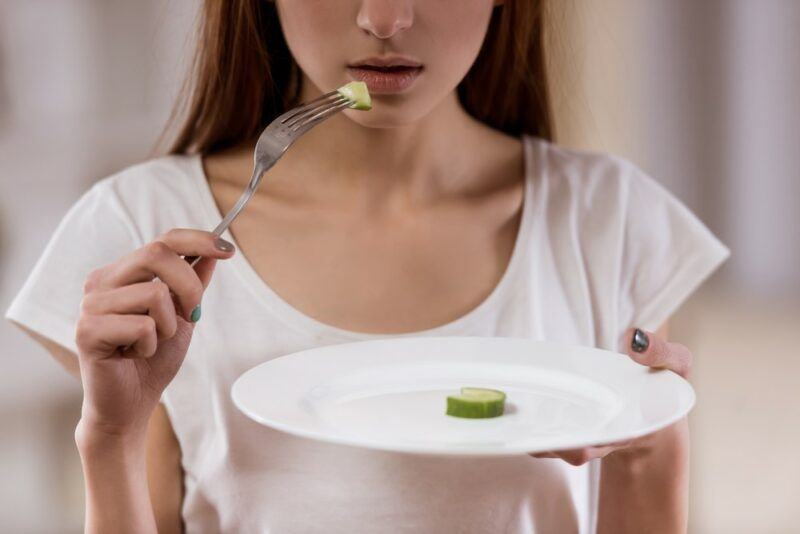 In itself, going without food isn't a dangerous practice. Our ancestors often needed to do so, as do many people throughout the world. After all, it's only in these modern times that food has been so reliably available.
Even so, fasting has its issues too. These are most pronounced for long fasts and fasts that are poorly planned.
You Can End Up Nutrient Deficient
Nutrient deficiency shouldn't be a serious issue if you only fast occasionally. If you're healthy, your body should be able to handle going without nutrients for the duration of your fast.
However, the chance of deficiencies gets higher if you're fasting regularly or if you're fasting and following a restrictive diet. For example, keto diets and vegan diets both involve cutting out a decent number of foods and food groups. Getting enough nutrients can be hard enough on these diets. Doing so when you only have a short eating window is even trickier.
This doesn't mean that you should avoid fasting. Instead, you need to carefully plan your meals before, after, and in any eating windows to make sure that you get the nutrients you need.
You might even need to use supplements to boost your nutrients during fasting periods.
Might Lead To Weight Gain
While fasting is often promoted as a weight loss tool, it doesn't always have this effect. Many people find that they lose weight during the fast, then quickly put it back on afterward. You might even gain more weight than you originally lost.
This pattern is common for many other types of diets too. Basically, when you restrict yourself too much, you almost always reach an emotional tipping point and give up.
Even if you stick to the entire fast, you may find that you overeat immediately after. This is easy to do, as you're already hungry and you might not realize when you've had enough to eat.
There's also a risk that fasting slows down your metabolism, as your body is trying to conserve energy. This combined with overeating could easily lead to weight gain.
Remember too that some of your initial weight loss will be fluid rather than fat. This 'water weight' is easy to lose, but it comes back easily as well.
Muscle Loss
Fasting can easily lead to muscle loss, as your protein intake is suddenly much lower and your body needs to get energy from somewhere. This isn't a large problem for intermittent fasting or short fasts, as you have plenty of opportunities to eat protein and refuel.
However, muscle loss could be significant on extended fasts or when you are fasting regularly. You might need to spend some time at the gym to regain lost muscle.
Extreme Fasting Can Be Dangerous
Most of the time, fasting is an attempt to improve your health or for spiritual connection. Either approach can be beneficial – if it isn't taken to extremes.
Remember, your body needs energy and nutrients to function well. You don't get these when you're fasting. Don't assume you can get everything you need by burning stored fat either. Trying to do so can lead to deficiencies in some nutrients and perhaps too much of others.
It Can Promote Disordered Eating
Many people have poor relationships with food to begin with, often overeating, undereating, making decisions based on emotions, or trying to eat as little as possible.
Not surprisingly, fasting can make these patterns worse – particularly if you're fasting for weight loss or detox. Some people who fast regularly find themselves avoiding food as much as they can, eating only when the clock says that they should, and losing any enjoyment of food.
This pattern isn't healthy at all.
If you're vulnerable in this area or have dealt with disordered eating in the past, then it's important to be wary about fasting – even spiritual fasting. If fasting is part of your faith, try talking to your spiritual leader about other options.
Perhaps you could follow a modified fast or abstain from something other than food.
After all, there are exceptions for people whose physical health makes fasting unsafe. Your mental health is just as important.
There Are Side Effects
Even when fasting doesn't cause any serious issues, it can still lead to unwanted side effects. For many people, these include difficulty concentrating, brain fog, mood swings, and shakiness.
These side effects can be frustrating at the best of times. They're even more difficult if you need to still go to work or be functional while you're fasting.
Thankfully, some religious fasts also involve decreasing other activities and focusing on your spiritual practice instead. In that situation, the side effects become problematic.
The side effects don't necessarily make fasting dangerous, especially if you don't fast often. Even so, you must pay attention to your body.
Watch out for indications that something more serious is happening, like shakiness or lightheadedness. These may be evidence that it's time to stop the fast and take care of yourself. If you can't stop the fast for whatever reason, then you might need to slow down and rest. Using less energy should help your body to cope with the lack of food better.
Who Shouldn't Fast?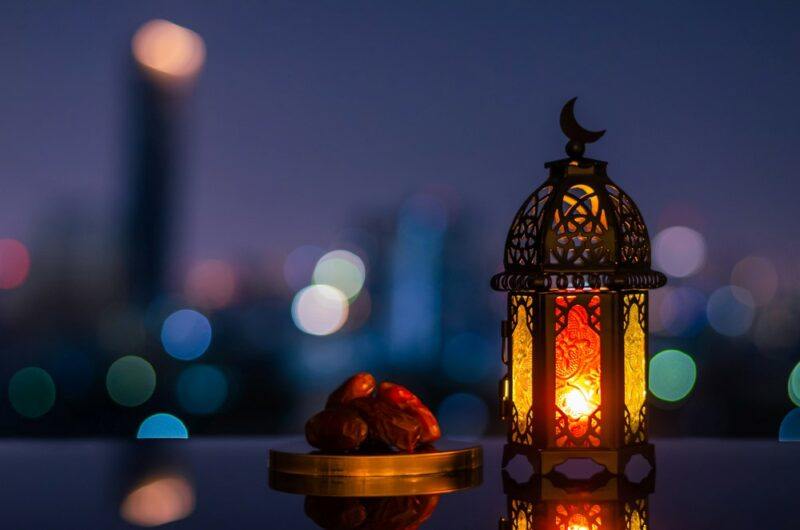 Despite the popularity of the idea, fasting isn't a good idea for everyone. In fact, many people end up in emergency rooms because they try to force themselves through a religious fast despite the needs of their bodies.
Part of the problem is that fasting can lead to changes in your blood pressure levels, your nutrient balance, your blood sugar levels, and electrolytes. These changes aren't a problem for most healthy people. They might even be beneficial in some cases.
However, for some people, the same changes can cause severe issues.
Chronic Disease Patients
Firstly, anyone with a chronic disease should talk to their doctor about fasting. This is particularly true for conditions like high blood pressure, heart failure, liver failure, and diabetes. These conditions, and many others, are sensitive to some of the changes seen with fasting.
You should also be cautious if you're on medication, as some medications need to be taken with food, while others may function differently if you're fasting compared to eating normally.
The best approach is to talk to your doctor about the specifics of your fast, your medication, and your health conditions. The two of you should be able to work out the best path forward. You might find that you don't need to avoid fasting entirely, but need to make some small modifications to stay healthy.
Pregnant Or Breastfeeding Women
Pregnant or breastfeeding women need to be wary too. Some types of fasting could be harmful to your health or your child's. It's important to be informed about the risks before you start fasting.
That being said, many healthy pregnant women can fast without a problem. Similarly, you may be able to fast if you use a combination of breastfeeding and formula for your baby.
The Young And Old
Fasting is often a bad idea for anyone under 16 or above 65. There are plenty of exceptions, of course, but it's always best to be cautious for these age groups.
Children are significant because they're still growing and need nutrients. A short fast every so often isn't likely to cause harm, especially if the reasons are religious rather than focused on weight loss.
However, intermittent fasting isn't normally needed for children and risks promoting an unhealthy relationship with food. In fact, it's best to avoid any type of weight loss fast for children. Focusing on portion size and healthy foods tends to be much more effective.
Seniors have different challenges. Many have at least one chronic condition, if not multiple, and may be on medication. There is also the issue of muscle loss with age and fasting could easily make this worse.
People Not Doing Well
This is a broad category, but if you're struggling physically, mentally, or emotionally, fasting might not be the right choice for you. This is particularly true if you plan to fast regularly.
As we mentioned earlier, fasting can promote a negative relationship with food, especially in vulnerable people. This is something to be ultra cautious with, as eating disorders are serious and can be life-threatening.
Similarly, going without food can be challenging in other ways. You might experience mood swings, increased stress, a lack of energy, or irritability. These effects are tough to cope with when things are going well. They might be almost impossible if you're highly stressed.
How To Fast Well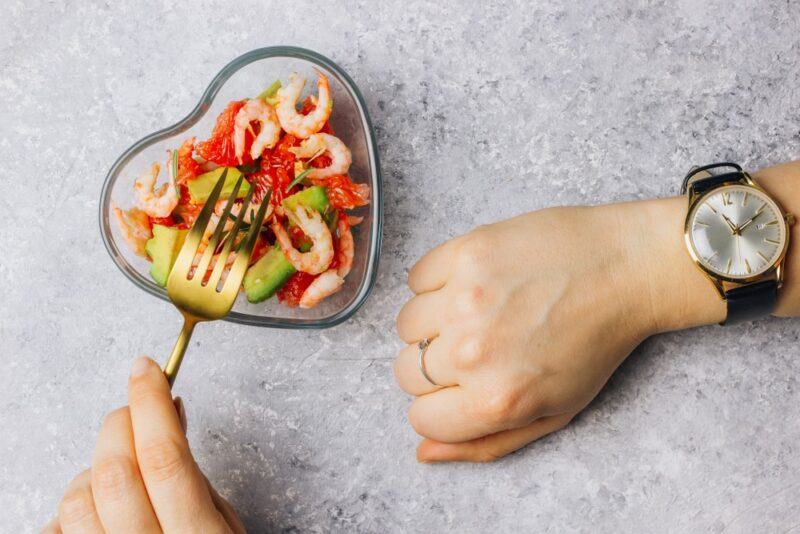 The process of fasting itself can offer benefits and, at the very least, it's not likely to cause harm for most people. However, the way you fast matters.
Stay Hydrated
It's easy to become dehydrated when you're fasting. After all, we often drink at the same time as eating. We even get some of our water from food anyway.
Staying hydrated is essential for reducing side effects from fasting and helping your body to function well.
Eat Wisely When Not Fasting
The end of a fast often leaves you very hungry. It's tempting to eat a large amount afterward to celebrate, especially if the fast was long. There are even celebrations at the end of some religious fasts, where food may be plentiful.
However, overeating after a fast isn't going to help you at all. Don't assume that you need to 'make up' for the meals you missed during your fast. In fact, it's often better to eat less than normal for the first 12 hours after a long fast, to give your body time to adjust.
After that, you can go back to a normal eating pattern.
One trick here is to eat slowly when you can eat again. Take your time and savor your food, enjoying every mouthful and all the flavors that it offers. This helps to prevent overeating and means that any blood sugar increase should be less dramatic.
Try to avoid 'rewarding' yourself with junk food or foods rich in simple carbs. These will often spike your blood sugar levels and certainly aren't good for you. It's much better to focus on healthy nutrient-dense foods.
Plan For Your Fast
If you know when you'll be fasting, you can plan around it. For example, if you're fasting for more than 24 hours, you may want to avoid intense physical activity during that time. Likewise, trying to go into work partway through a long fast isn't much fun.
Keep an eye on your nutrient intake too, especially if you plan to fast regularly. Eating less always increases the risk that you'll be deficient in key nutrients. If you're getting enough nutrients regularly, then the lack of nutrients during your fast shouldn't be a big deal. But, if you were already lacking in some areas, then fasting could make everything worse.
Don't forget about the stress in your life. If you're going into a highly stressful time or have a lot on your plate, fasting for health isn't a great choice. You'll just be adding more stress and that's not helpful.
Pay Attention To Your Body
It's easy to get carried away with the idea that you should be fasting, to the point that you ignore how your body is responding. Fasting through hunger and discomfort is fine, but if you're starting to feel very light-headed, have excruciating headaches, or experience other strong symptoms, something clearly isn't working well.
Such symptoms mightn't mean that you need to give up the fast entirely. Instead, you might need to make a change, like increasing your fluid intake or having a small snack. If you can't figure out the solution, talk to an expert.
That said, if you're fasting for health rather than a religious reason, then it's often better to break your fast if you're experiencing many negative effects. After all, if your body thinks that it needs food right now to function well, it's probably right.
Don't Fast For Too Long
Prolonged fasts come with the most risks. This includes any type of fast that's longer than roughly three days, including cases where you're eating tiny meals for weeks at a time.
It's easy to end up nutrient deficient or sick following this type of fast. Your relationship with food could suffer too.
There are some religious situations where you might fast for more than three days. You don't need to avoid this type of fasting, but it's crucial to plan well. Make sure that you keep an eye on your physical responses too, so that you can easily tell if the fast is becoming dangerous.
Note: Intermittent fasting and Ramadan wouldn't be considered long fasts, as you're not fasting the entire time. Both approaches involve alternating between feeding and fasting windows, so you're still refueling your body regularly.
What About Detox Fasting?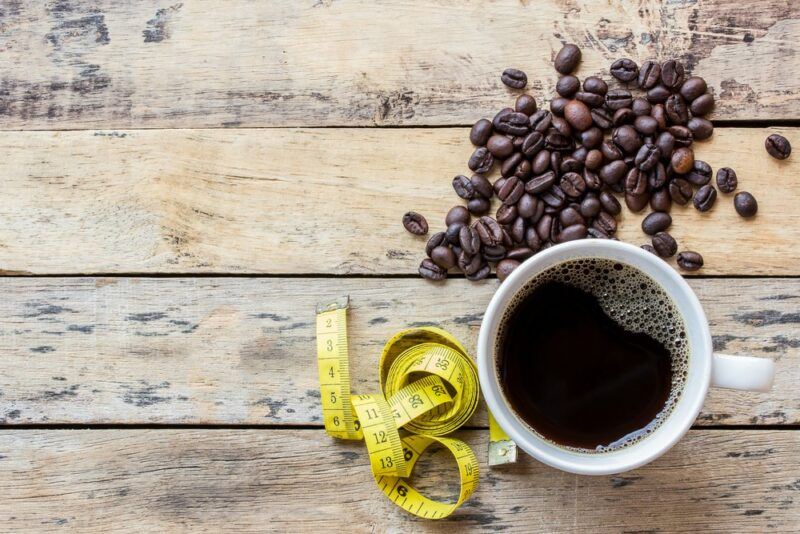 If you're healthy, then most types of fasts are safe in the short term. However, we do need to say something extra about detox fasts and extreme weight loss fasts.
There are a few distinct problems with these. The first is how they're promoted. Ideas like cutting out toxins, purifying your body, cleansing, and the like can all encourage poor relationships with food.
In fact, many such fasts say or imply that eating less is always a good thing – without any thought for the needs of your body. It's easy to get sucked into a fast or diet plan where your body isn't getting what it needs. If this is the case, then the eating approach is never going to promote health.
To make matters worse, many detox fasts rely on some type of laxative (or 'cleansing tea'). Such products can be harmful and easily lead to dehydration.
Besides, there's little evidence that detox diets do what they claim to. Our bodies are adept at getting rid of toxins on their own – that's what our kidneys, liver, and other organs do. Even if your body does need a helping hand, there's no guarantee that fasting will help at all.
All-in-all, detox fasts aren't worth the risk. There are too many problems and not enough benefits.
Final Thoughts
Fasting can be healthy, unhealthy, or downright dangerous. Which is true for you depends on the type of fast that you're undertaking, your motivations, and the food you choose to eat.
Making wise decisions about food is crucial. You should be focusing on healthy whole foods most of the time, while keeping your portion sizes reasonable.
Try not to overeat or treat yourself either, especially right before or right after a fasting window. Focusing on delicious and nutritious meals will always be better than grabbing a snack from the local fast food store.
Be kind to yourself too. Pay attention to your body and how it responds.
Like it or not, fasting doesn't work well for everyone. If you have a history of disordered eating, are pregnant, have a chronic condition, are elderly, or struggle in any other area – fasting could be a poor choice.
If you're in one of these situations and want to fast anyway, be sure to get support from your doctor and spiritual leader. After all, a fast that puts you in hospital isn't going to help your spiritual journey much at all and certainly isn't good for your health.
Frequently Asked Questions
What Can I Drink While Fasting?
The answer here really depends on the type of fasting that you're doing and your goals. For health-focused fasts, many people recommend avoiding any drinks that contain calories. This leaves you with water, sparkling water, black coffee, plain tea, and perhaps lemon infused water.
Some people use diet soda and other low/zero calorie drinks. However, this depends on whether you're comfortable with the additives that are used.
If you're fasting for religious reasons, the rules are different. Sometimes you may only be able to drink water (and occasionally even water isn't allowed). However, many faith-based fasts also allow for tea and other drinks.
Can Fasting Cause Diabetes?
Some evidence suggests that fasting, particularly intermittent fasting, could raise the risk of diabetes. This can happen because regular fasting affects insulin, the hormone involved in sugar regulation.
This isn't surprising, as bouts of fasting and then eating can make your blood sugar levels less stable.
In the short-term, well-planned intermittent fasting could offer more benefits than risks, as it can promote weight loss, lowering the risk of diabetes.
How Long Can You Fast Safely?
If you're fasting regularly, it's best to focus on shorter fasts, perhaps up to 24 hours. For irregular fasts, doctors normally recommend going for no more than 72 hours without food. If you're planning to fast for longer than this, it's best to have medical supervision.
However, longer fasts are regularly practiced. These are often possible because you're not fully abstaining from food. For example, Ramadan is a month-long fast where Muslims abstain from all food and drink between sunrise and sunset.
Because this fast is only during daylight hours, practitioners can still get the nutrition they need to sustain themselves for the entire month.
Many religions have exceptions or alternative ways to fast for seniors and those who are ill. So, if you're concerned about your health, it's best to talk to your doctor and a spiritual leader. You may be able to find a healthier way to practice the planned fast.
How Do You Fast Properly?
The answer partly depends on how long you're fasting for. For intermittent fasting, it's best to keep the fasting periods short, particularly at the beginning. Also make sure you stay hydrated and make sure that you eat well, but not excessively, during your eating windows.
Starting slowly is important, as it takes time to adjust physically and mentally to the fasting practice. Also, stop if you start to feel unwell or if your energy levels are too low. Such outcomes are an indication that fasting may be more harmful than helpful for you.
Longer fasts need to be approached differently. It helps to plan your activities so that you're not exerting yourself too much while you're not eating. Also, make sure you know exactly what you can drink (and even eat) within the constraints of your fast.
How Much Weight Can You Lose Fasting?
Your weight loss depends on a variety of factors, like how many calories you're consuming, your starting weight, and how long your fast is.
Some estimates suggest that a 24 hour fast leads to the loss of around a third to half a pound of weight. That's weight loss from fat, not just water loss. A regular intermittent fasting practice could lead to a weekly weight loss of between 0.55 to 1.65 pounds.
However, such effects are only true if you're careful. Fasting can actually lead to weight gain instead, because there's a temptation to overeat as soon as you break the fast.