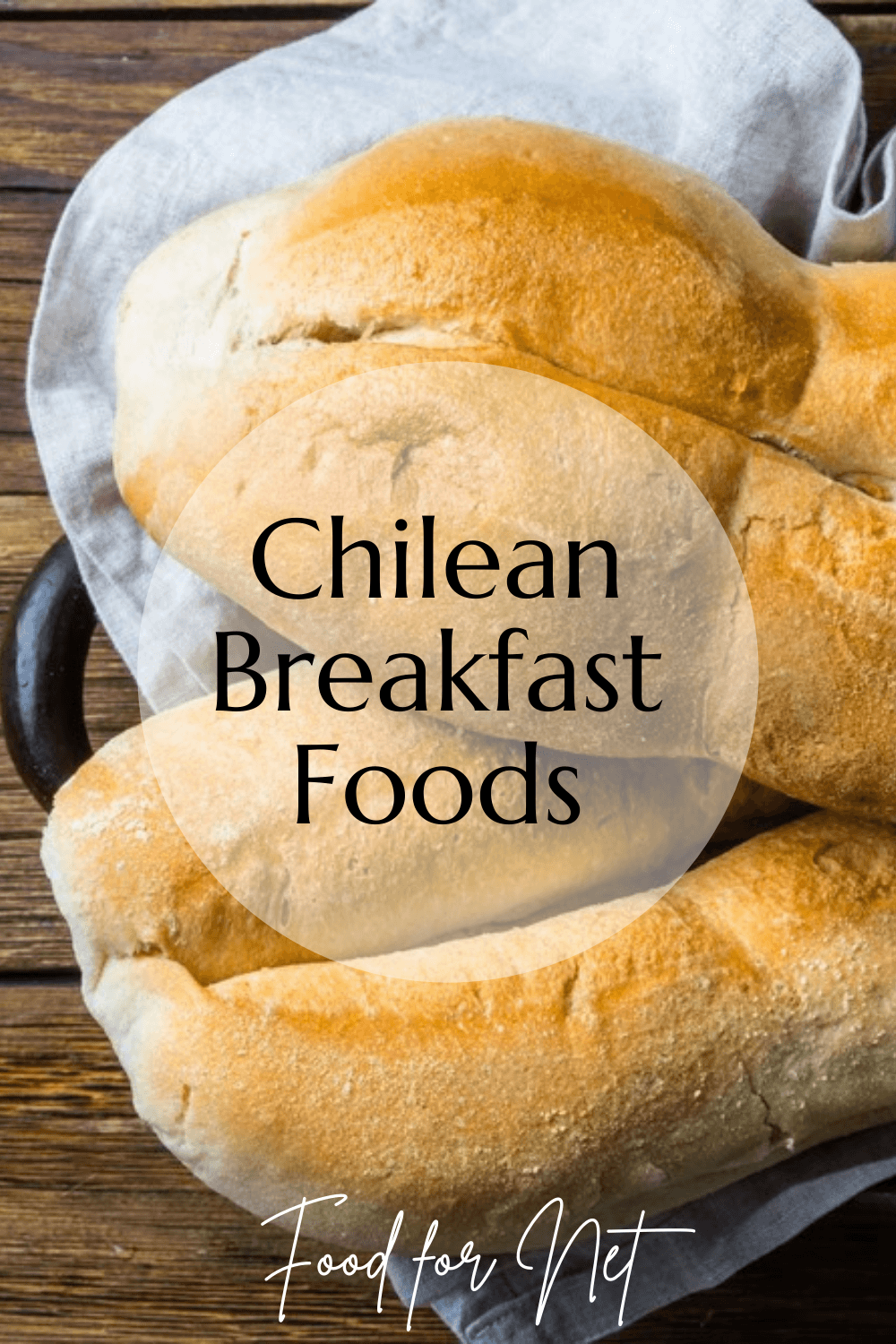 In our posts on global breakfast food, we've covered some fascinating cuisines, including the simple and sweet breakfasts of Italy, the less familiar breakfasts of China, and the various dishes that make up a Middle Eastern breakfast. With such examples, it's easy to expect Chilean breakfast foods to be exciting too.
You might be surprised, then, to find that breakfast in Chile often isn't a big deal. This is partly because they often eat four meals per day, rather than three. Lunch is a particularly big meal that typically includes two courses rather than just one. Dinner is late, which is another reason why no one is particularly hungry at breakfast time the next day.
Indeed, breakfasts in Chile might seem far too light for some, as they often consist of little more than toast and coffee. Still, as we'll highlight in this post, breakfast can be delicious.
Having a light breakfast like this has its advantages too, giving you plenty of room for the rest of your meals throughout the day.
Foods Chileans Eat For Breakfast
Toast
Bread
Cereal
Breakfast Drinks
Ulpo
Barros Luco
Nothing At All
Toast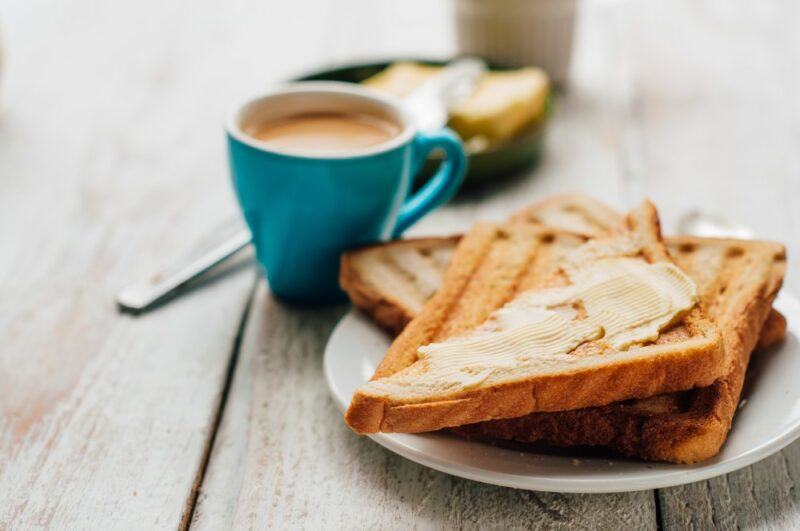 Toast is a classic breakfast choice in Chile, just like it is in many other countries. There's nothing exciting to say about it either, as we're just talking about toasted bread that might be eaten dry, with butter, or with classic toppings like marmalade.
Thankfully, there is some room for variation, as there are plenty of types of bread to choose from, not to mention all of the possible toppings. The selection may be similar to what you're used to eating at home.
And honestly, if you had a heavy meal the night before, sometimes a piece of toast will be all you want before leaving for the day.
Bread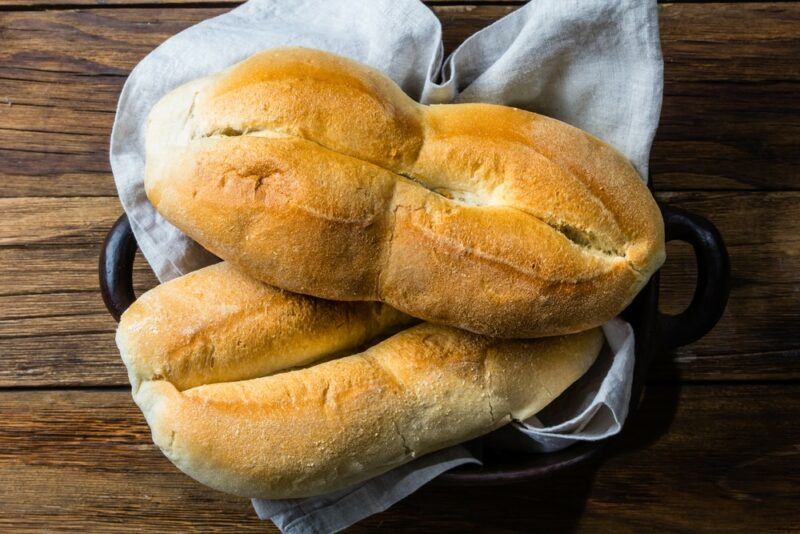 If you're not in the mood for toast, then fresh bread is an easy alternative. The toppings can be similar as for toast, or you might use cheese, cold cut meat, or perhaps avocados instead.
While the combination of bread, cheese, and meat might sound more like lunch than breakfast, it can be an excellent choice if you want a slightly more filling breakfast.
Plus, you'll often be putting the toppings on one piece of bread, which gives you an open-faced sandwich. This approach means more toppings and less bread than in a traditional sandwich, which can be useful.
You could even use scrambled eggs on your bread or toast, as some Chileans do. Once again, the idea is a familiar one. This isn't so surprising. Our world is very interconnected these days, so breakfast ideas and recipes quickly get passed from one country to the next.
As for the bread, you can use whatever type you like.
One option is hallulla, which is a simple type of white bread that doesn't have much flavor.
There's also marraqueta. This one is a crusty white loaf that can be easily combined with whatever topping you like. It has much more flavor than hallulla, so is frequently the preferred option.
The crust of the marraqueta is the most popular part, to the extent that some people pull out some of the fluffy bread in the middle to improve the ratio of crust to interior. Once this has been done, you can spread whatever you like on the bread or even stuff it with scrambled eggs.
Some types of Chilean bread, like marraqueta, tend to be purchased from a bakery rather than being made at home. The process of making the bread yourself is too complex and most families won't have the right type of oven to do so well.
For families where purchasing fresh bread isn't an option, some grocery stores sell frozen bread rolls that can be heated at home. The taste and texture will never be as good as a fresh loaf, but you still end up with a delicious breakfast.
Cereal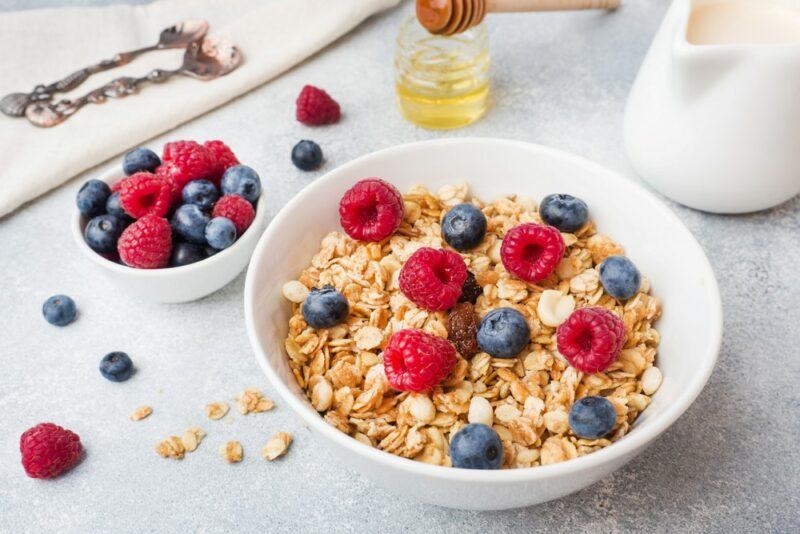 Next on our list of familiar favorites is cereal. Eating cereal with milk is perhaps the most popular choice for kids and is one that adults enjoy as well.
Many of the products will be familiar, including Chilean versions of some American cereals. Thankfully, there are healthy cereals as well, ones that rely on natural ingredients and don't use too much sugar.
Chile has faced many of the same problems as America with cereal, including having many products that are high in sugar and offer little nutrition. However, a change to food marketing laws in 2016 has meant that children-focused marketing has dramatically decreased and there are warning labels on some products.
As a result, healthier cereals are now easy to find, making cereal a better breakfast choice than it was previously.
Breakfast Drinks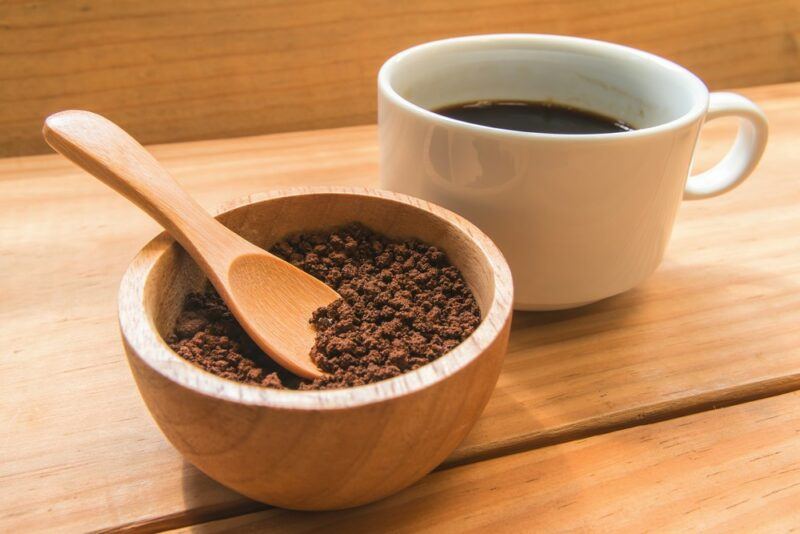 Most of the drinks served with breakfast in Chile are what you would expect, including coffee, tea, and orange juice.
However, the coffee deserves a special mention, as this is a little surprising. Many homes in Chile use Nescafé instant coffee, rather than any type of brewed and filtered coffee. While the product has its fans, plenty of others find it unappealing and need to add plenty of sugar just to make it drinkable.
Ulpo
Ulpo is one of the few Chilean breakfast choices that you don't readily find in other countries. It's a drink, rather than a meal, but one that's surprisingly filling.
Ulpo itself is made by combining toasted flour with hot water, milk, and some type of sweetener, like honey or perhaps sugar. The ingredients are stirred together to create a thick drink that is a little like bread.
Barros Luco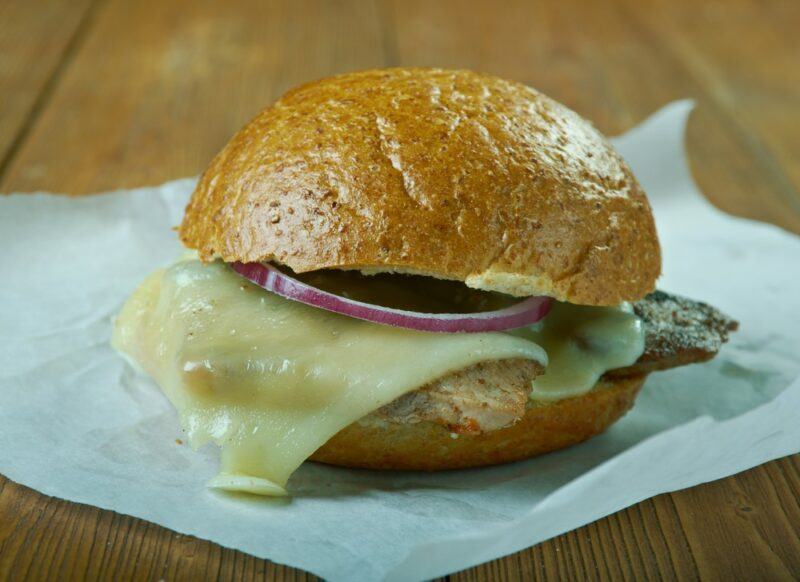 If you want something heartier, barros luco could be the way to go. This is a hot sandwich that was named after Ramón Barros Luco, who was President of Chile between 1910 and 1915. The President is said to have loved the sandwich, making the name a logical choice.
As for ingredients, barros luco is simple. It relies on thin pieces of grilled beef, topped with cheese, and perhaps a few other ingredients.
While the fillings are often similar, the type of bread can vary dramatically. Sometimes you'll see the dish made using sandwich bread, while other times a bread roll might be used. The bread is often fresh, although you'll sometimes see it slightly toasted as well.
For such a simple meal, barros luco is surprisingly delicious.
The sandwich makes a good breakfast choice, as it's easy to prepare and many places sell it. However, it's less traditional as a breakfast food than the other items on this list.
Nothing At All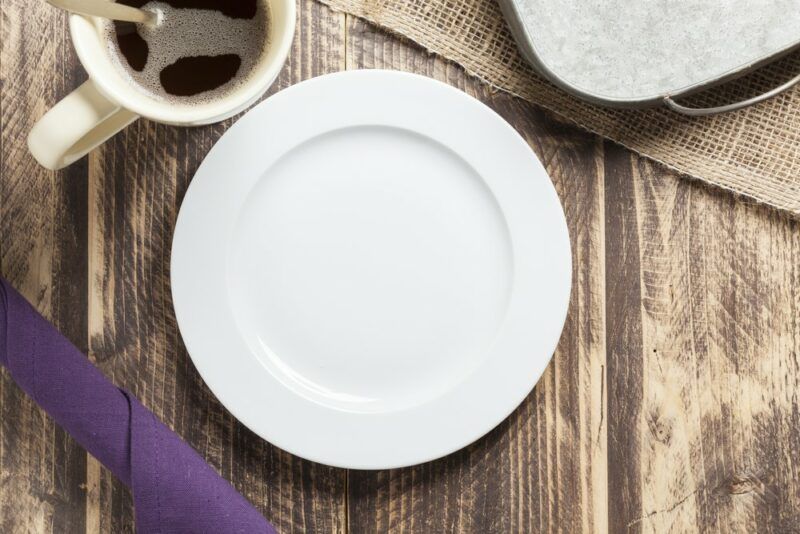 Breakfast isn't a big deal in Chile, so it's no surprise that some people choose to forgo it entirely. For some, a mug of black coffee is more than enough to keep them going until lunchtime, especially if they had a large meal the night before and rose late.
Besides, lunch is such a big meal in Chile that skipping breakfast might sometimes seem like the obvious choice.
Being hungry isn't always a bad thing anyway. Intermittent fasters have regular eating and fasting windows. Those periods where they're hungry may help their bodies to function better and provide some unexpected benefits for health and weight loss.
Chile's eating patterns might work if you want to try the approach for yourself, as lunch isn't until around 1:30 pm. Skipping breakfast would give you a decent fasting window between dinner the night before and lunch.
Buying Breakfast In Chile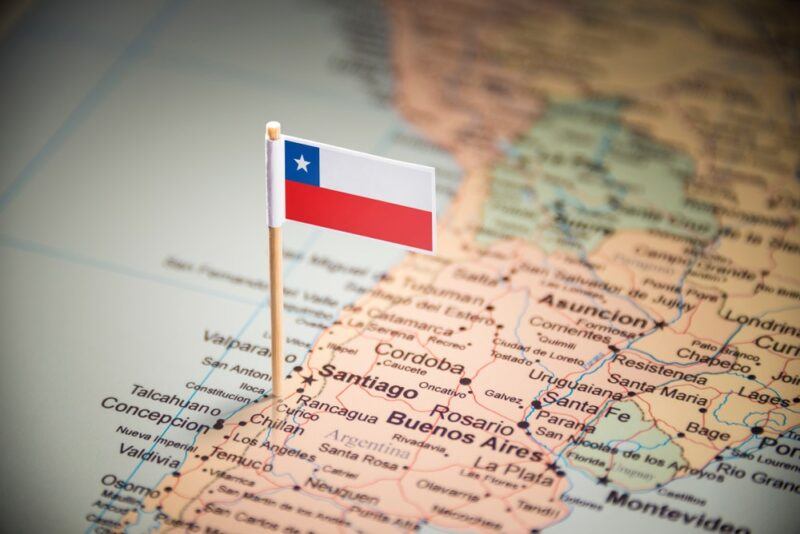 The simplicity of Chilean breakfast doesn't appeal to everyone, especially not tourists who don't plan to follow the large lunch and late dinner approach that is typical in Chile. Because of this, hotels often go beyond the classic Chilean options and offer more familiar foods, including bacon, eggs, cold cut meat, oatmeal, and the like.
If you're not staying in a hotel, it's probably best to make your own breakfast before you leave wherever you're staying, as relatively few stores are open early in the morning and fewer still offer breakfast.
Are Chilean Breakfasts Healthy?
Chilean breakfasts don't provide you with many options – and most of these are packed with carbs, while offering little protein. Such patterns may be why Chile experiences such a problem with obesity and diabetes, a pattern that's even more concerning for children.
Most of the breakfast choices in Chile, except for barros luco and scrambled eggs, would provide a fast burst of energy that soon dissipates. You might feel hungry again soon afterward, which is a problem, as there's a long gap between breakfast and lunch.
Indeed, the choice of breakfast food and the way that Chilean meals are spaced out isn't ideal for health. Focusing on more nutrient-dense meals and protein rich breakfasts could be a more powerful idea for many people.
As always though, the best approach is to pay attention to your body. Look at how you feel after different types of breakfasts and eating patterns. You might be someone who needs a larger breakfast and smaller dinner to do well. Alternatively, you might find it better to skip breakfast entirely.