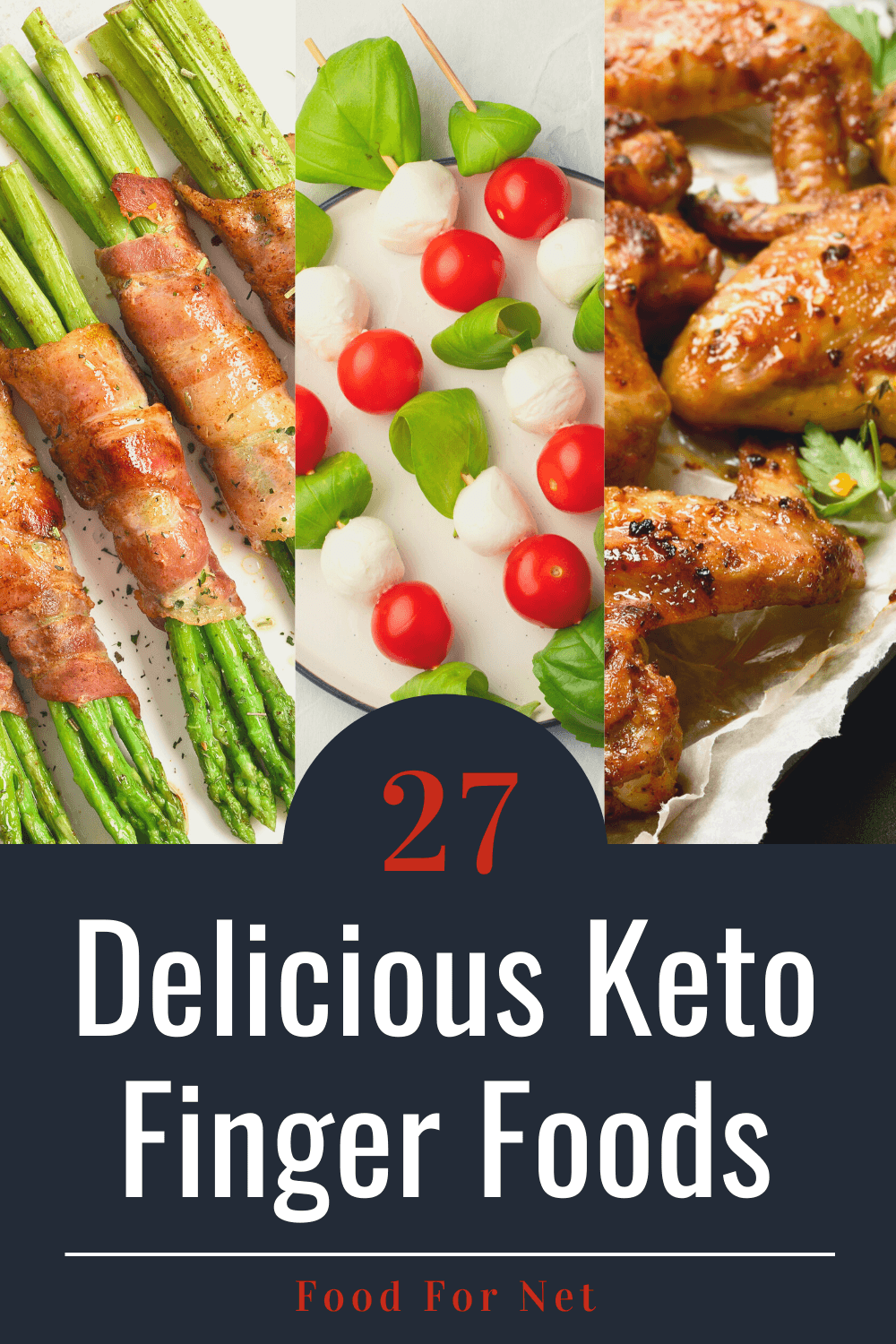 Following a keto diet can often feel restrictive. You need to cut your carb intake right down, which might mean avoiding many of your favorite ingredients. A keto diet can be even trickier at parties, as many of the traditional party foods are packed with carbs. Thankfully, there are plenty of keto finger foods too.
These finger foods aren't just for keto dieters either. Many of them will appeal to regular party guests just as much.
When serving these foods at a party, variety is crucial. Some keto foods heavily rely on meat, while others are rich in fat instead. Similarly, some are rich and full of flavor, while others are light. Balancing these types will help to stop your guests from feeling overwhelmed.
Keto Finger Foods
Zucchini Fries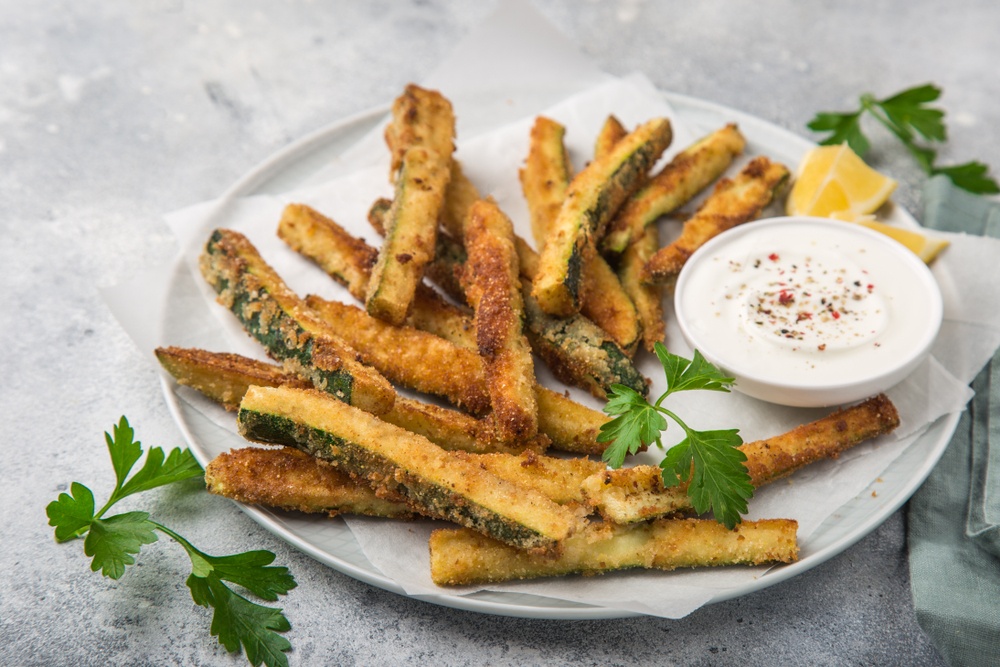 Zucchini fries are a popular alternative to regular fries. They still have that crispness that you find with fries, but they're much healthier than deep fried potatoes.
These fries can be perfect for keto dieters too, as potatoes don't fit well on a keto diet. Zucchini is a much better choice. However, the traditional recipe for zucchini fries relies on breadcrumbs, so you'll need to make some changes to create a keto-friendly version.
Some people do this by relying on a light coating that's mostly parmesan, egg, and seasonings. Others use a keto-friendly alternative to breadcrumbs. Almond flour is a popular choice here. The fries might not be quite the same as the non-keto version, but they're still delicious.
Fat Bombs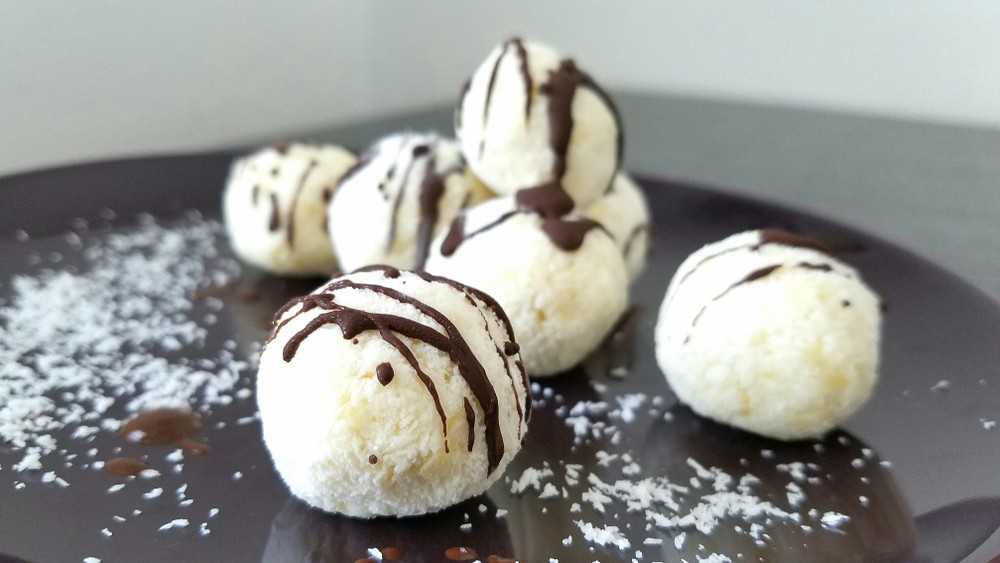 Whether they're sweet or savory, fat bombs are a go-to snack for keto dieters. As the name suggests, these treats are loaded with healthy fats. Most versions don't need to be cooked in any way. You simply mix the ingredients together, shape them in some way, and perhaps let them set.
Fat bombs tend to be rich, so they're often small, which makes them perfect as a type of finger food. Plus, there are countless recipes to choose from, so you'll never run out of options.
Fat bombs have another advantage too. Their high fat content helps keto dieters to hit their macro targets. This could be important at a party, as some of the finger foods might not be ideal for your macro goals.
Zucchini Pizza Bites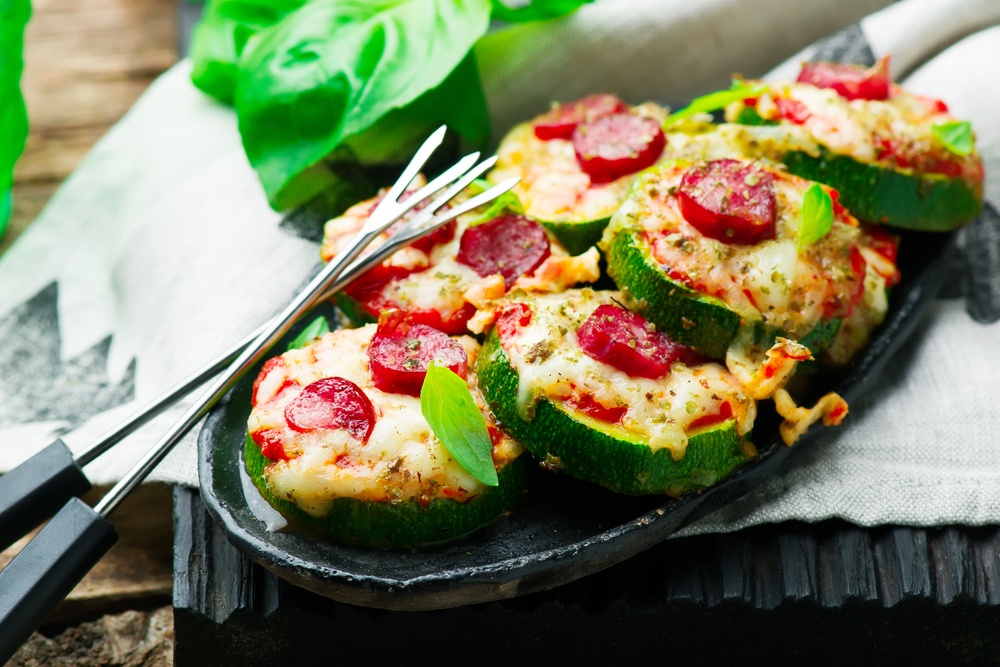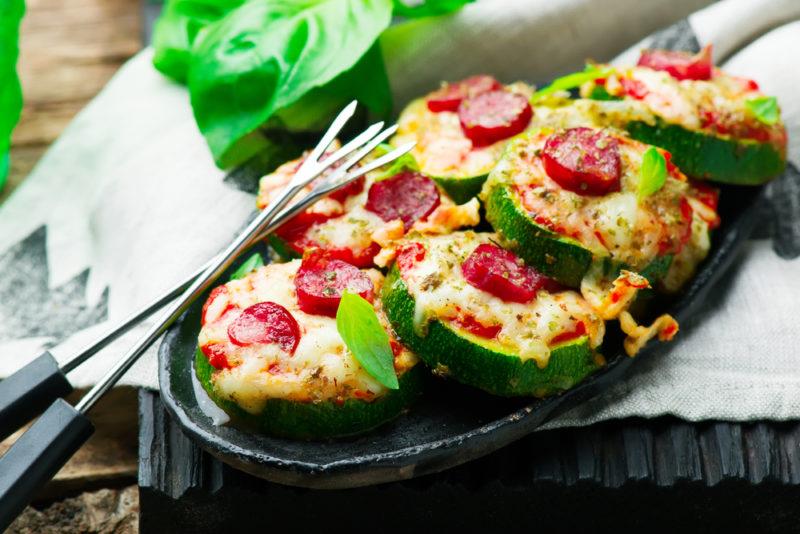 These pizza bites are a perfect choice because they're already a popular type of party food. You're basically building tiny pizzas, using a slice of zucchini as the base.
The little pizzas are baked, so you're getting melted cheese, along with the texture of cooked zucchini. The ingredients are all naturally keto-friendly anyway, so you don't need to tweak much at all. Just be sure to check the tomato sauce or pizza sauce that you're using, as some brands add a surprising amount of sugar.
Charcuterie Boards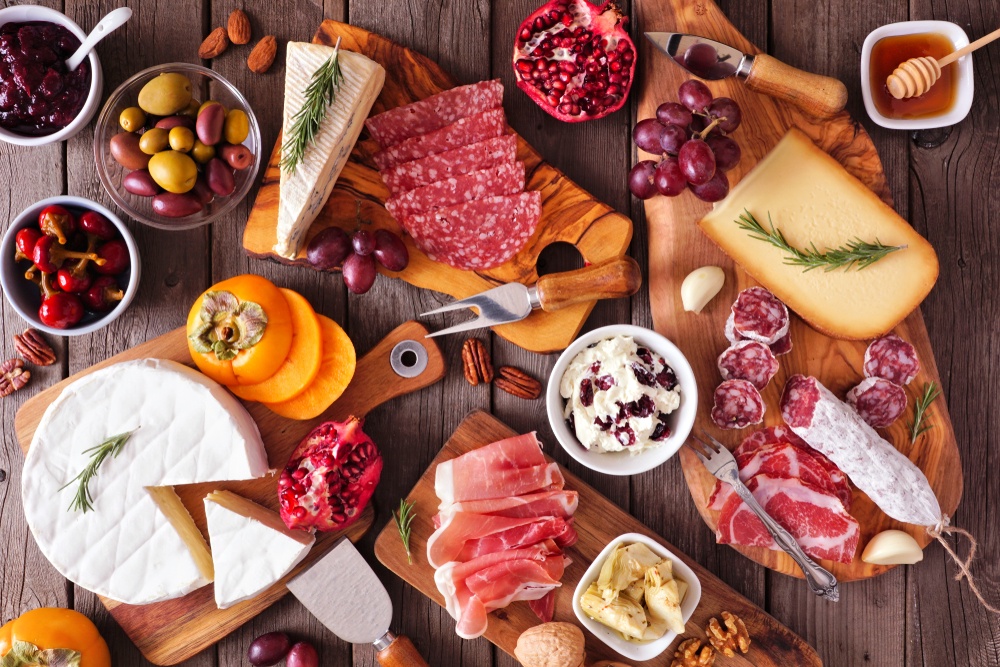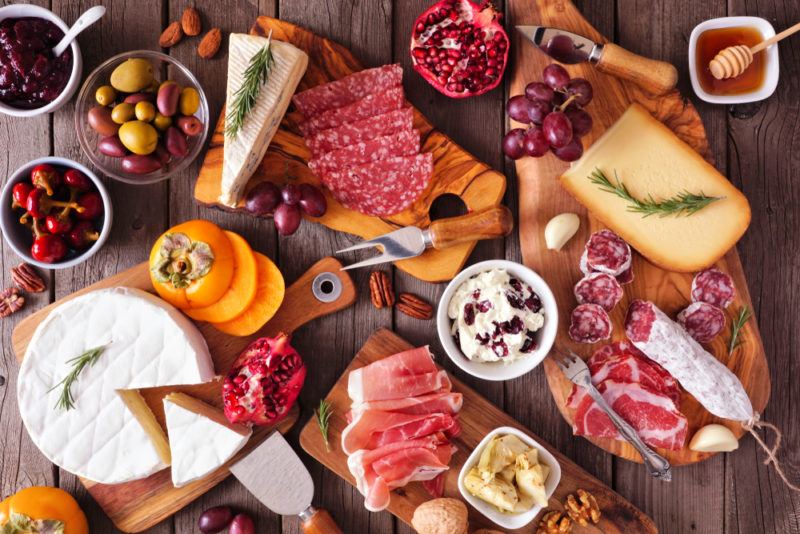 Charcuterie boards show up at many events and it's easy to see why. For one thing, the boards can look amazing, as long as you plan the presentation a little and make sure that everything looks fantastic.
These boards are also an effortless keto choice, as many of the ingredients are already keto-friendly. Cheese, sliced cold cut meat, and nuts are all easy places to begin. You can include vegetables too, like sliced bell peppers, artichokes, and asparagus spears. How about some olives?
You could even include fruit on your board. Berries are a good choice, as these are delicious, vibrant, and are relatively low in carbs.
Your guests will need to be careful about their portions, as some foods are higher in carbs than others. Still, this is always something that keto eaters need to be aware of.
Veggies and Dip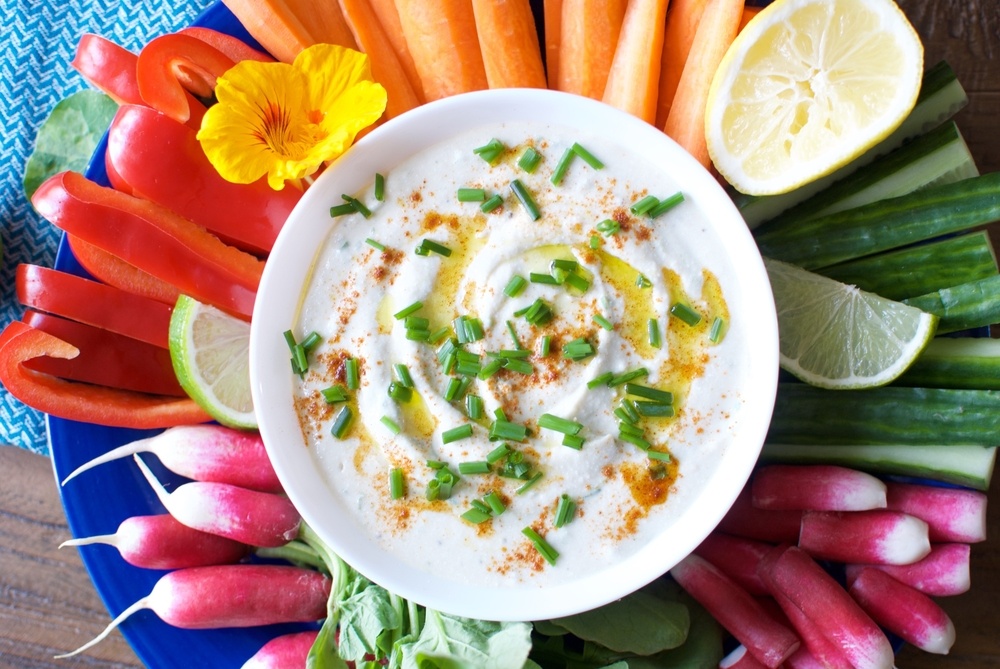 What could be easier than providing a selection of cut up vegetables and a few dips? Your guests can easily choose the combinations that they like the most. Plus, there's little clean up to worry about.
Most of the vegetables commonly used are low in carbs anyway, so you don't even need to do much planning.
You will, however, need to be a little careful with the dip that you choose. Some dips will be higher in carbs than others. Thankfully, there are many keto-friendly dips out there. There are also keto recipes that mimic the flavor of regular dips.
Chicken Wings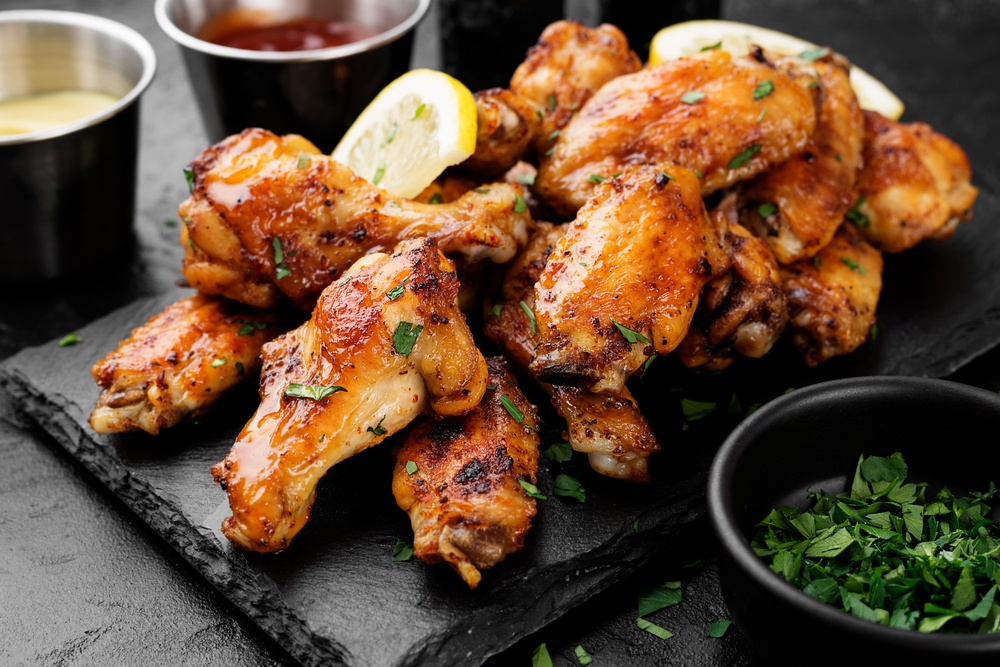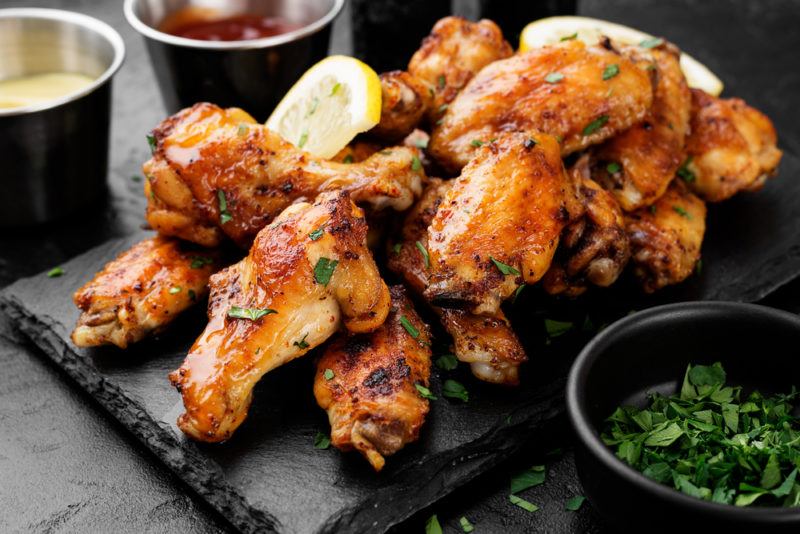 Chicken wings are delicious and they're perfect at countless events. You don't need to avoid these on a keto diet, but there are some changes to make.
First, you'll need to skip the breading or get creative. Some keto recipes use almond flour or crushed pork rinds to create a similar texture to breadcrumbs. This approach could be relevant for chicken wings or for larger pieces of chicken, like drumsticks and thighs.
However, chicken wings don't need to be breaded to taste delicious. Try baking chicken wings instead, perhaps using a simple coating or some type of glaze. This approach is much more straightforward and still gives you an amazing snack.
The second thing is that you need to watch the sauces. Sauces from the grocery store are often high in sugar, making them a poor choice for keto. You'll need to find sugar-free alternatives or make your own.
Keto Crackers

If you're offering any type of dip at your event, then you might want to serve some crackers too. The crunchiness of crackers is always appealing. Besides, many keto dieters miss foods like crackers, as wheat products are one of the first things that you cut out.
Keto crackers are more complicated than many of the other finger foods on this list. Still, they're certainly worth the effort.
The best starting place is to look for a recipe. Try searching for 'keto crackers' or 'keto cracker recipes' on Google. This should give you more than enough ideas to get started with.
Some keto crackers have the crispness of regular crackers but taste completely different. The simplest option just involves melted cheese and some herbs or spices. You end up with cheese disks that can easily be used with dips.
If this all sounds like too much work, you could look at buying keto crackers instead. These won't be cheap, but there are now various products to choose from.
Keto Flatbread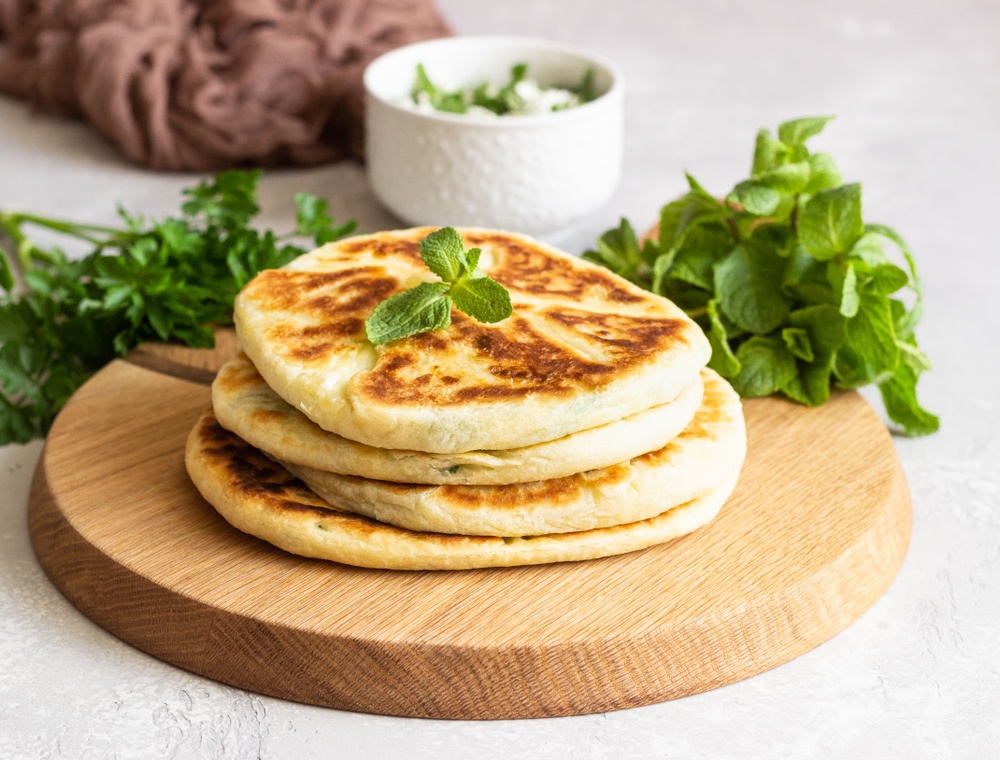 Keto crackers and keto flatbread are similar, as you're trying to make a keto-friendly version of a product that is normally high in carbs. Thankfully, there are many amazing keto flatbread recipes. These vary in flavor and texture, so you might need to experiment to find a recipe that you love.
You probably wouldn't serve whole flatbreads at an event, but slices of flatbread can work well. Guests could even combine these with dips or spreads.
You could take the idea a step further too and use the flatbread as a base for keto pizza. This would be easy to do, especially as many pizza ingredients are keto-friendly anyway.
Don't be afraid to experiment either. Flatbread works well with many different toppings. Even just some olive oil and fresh herbs can be delicious.
Bacon Wrapped Avocado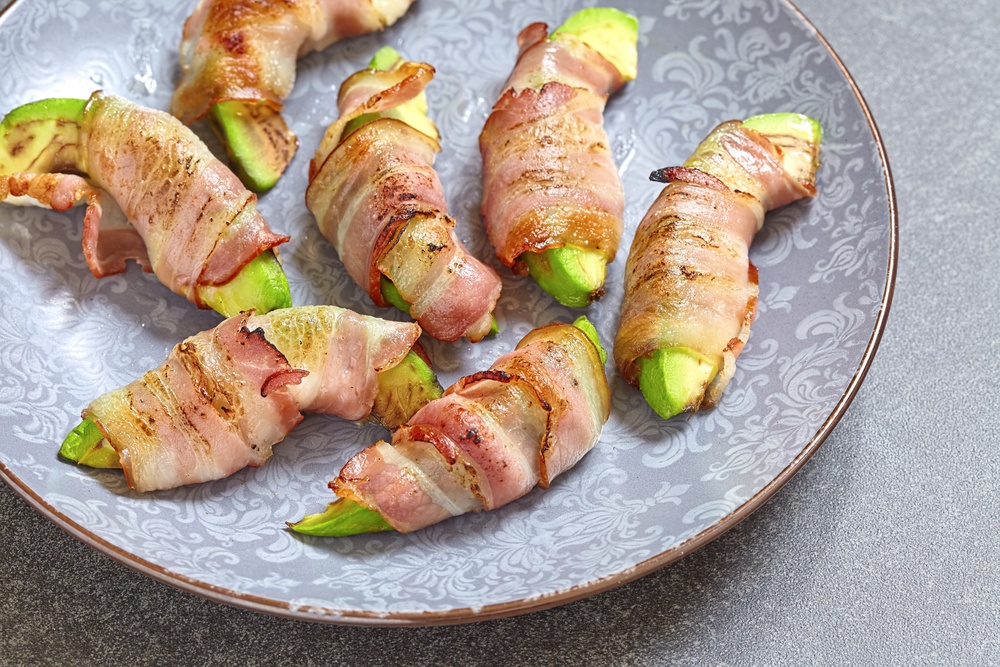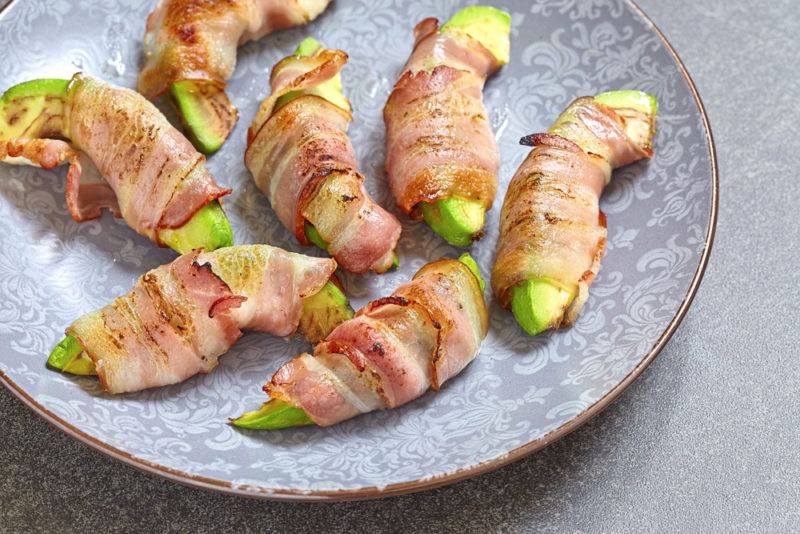 It doesn't matter whether your guests are following keto or not – this simple type of finger food is delicious. You only have two ingredients to worry about, the bacon and the avocado. These ingredients are both popular in their own right. How can you go wrong?
The snack is easy to prepare too. You're just wrapping the avocado pieces in uncooked bacon and then baking them. This gives the avocado a rich bacon flavor, which is never a bad thing. Baking avocado like this is appealing as you end up with a delicious creamy texture that can't be beaten.
Stuffed Mushrooms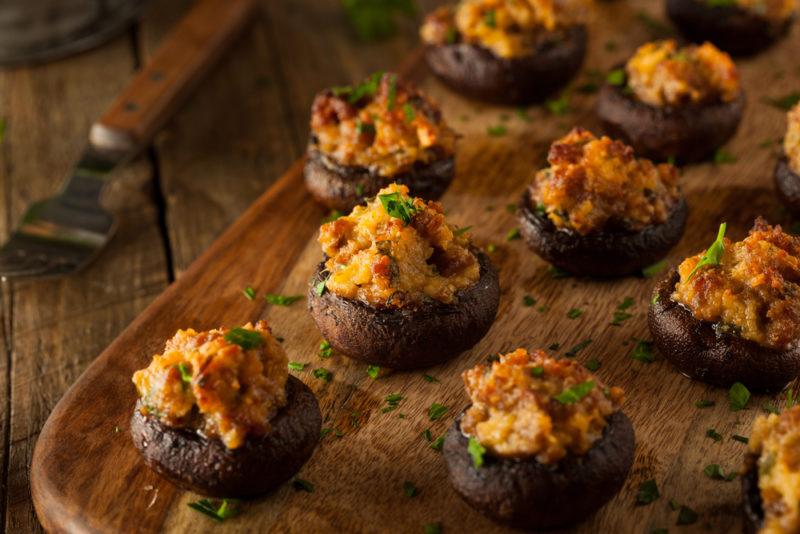 Stuffed mushrooms are mostly served as appetizers. Large ones could even be the central part of your meal. However, small stuffed mushrooms work well as finger foods.
There are few limits when choosing what to put in the middle of the mushrooms. Some people use a meat-based filling, like sausage meat or ground beef. Others take a different approach entirely, perhaps relying on cheese, cream cheese, or even eggs.
Most of the time, you'll be baking these fillings along with the mushrooms. Doing so helps the flavors to mix together nicely.
90-Second Bread Sandwiches or Burgers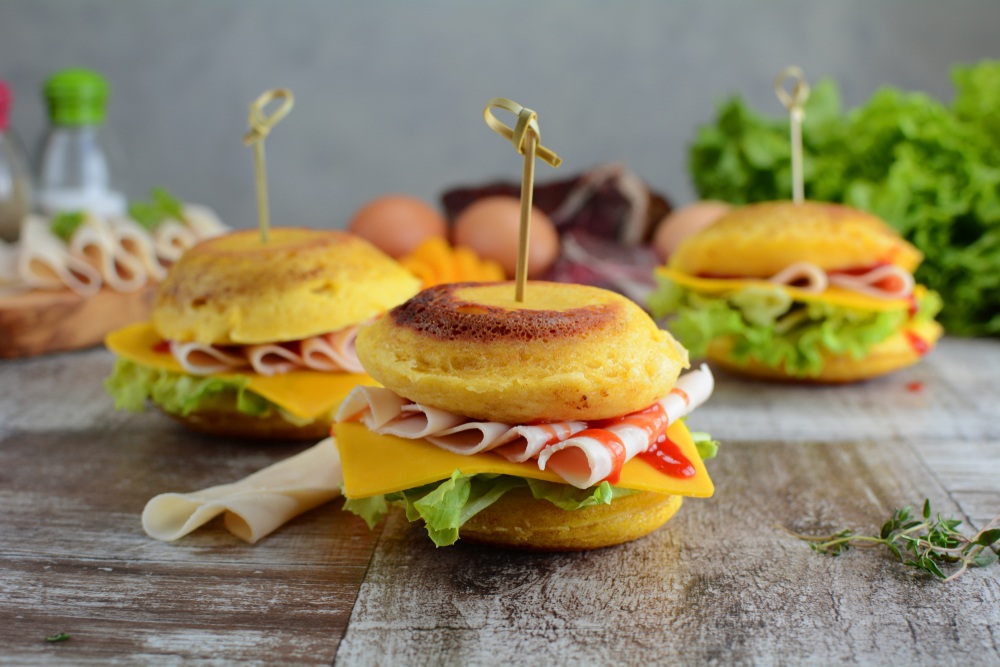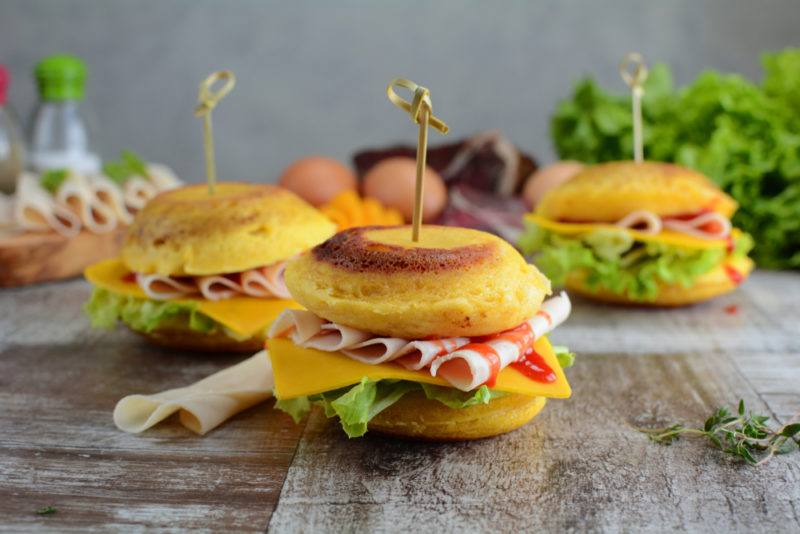 Sandwiches and mini burgers are typical party fare, but they're trickier on a keto diet. 90-second bread is one way around the problem. This keto bread is made in the microwave and often relies on coconut flour or almond flour.
The bread can be an easy base for finger food because you end up with relatively small circles of bread. You could use these to create small sandwiches or hamburgers, using keto ingredients.
The big problem is that you often just get a few slices of bread per batch. Making enough bread for a party could get frustrating fast.
Egg Cups and Mini Quiches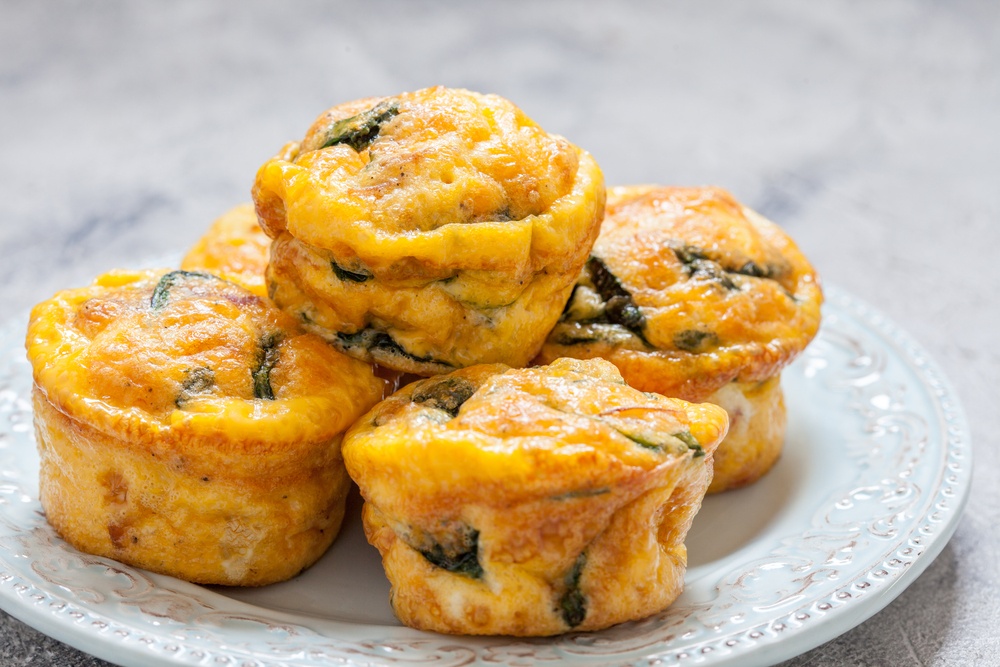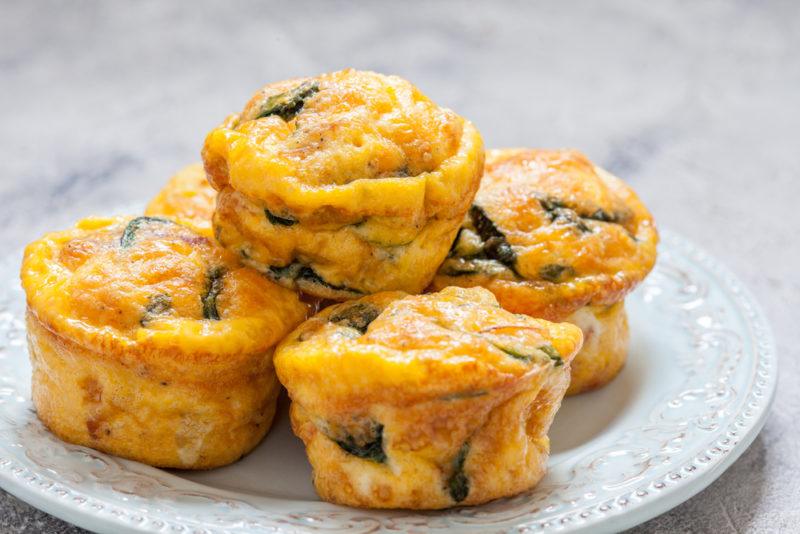 Eggs are a fantastic keto ingredient. They already have a great balance of macronutrients. Plus, they're easy to use and taste delicious.
Mini quiches and egg cups are both appealing types of egg-based party finger foods. They're also pretty similar. The main difference is that quiches are a little more complex. They often use cream as an ingredient. Some recipes require you to make a crust as well.
On the other hand, egg cups often just involve eggs, cheese, and some meat. You might whisk the ingredients together, pour them into muffin tin cups, and bake them.
It's easy to make the foods keto-friendly. You just need to pay attention to your ingredients. You can even make keto quiche crusts with a little extra work.
Plus, egg cups and mini quiches can be easily modified. You could use other interesting ingredients, like vegetables, sundried tomatoes, mushrooms, parmesan cheese, or jalapenos. I've even seen an egg cup that uses kimchi as an ingredient.
Jalapeno Poppers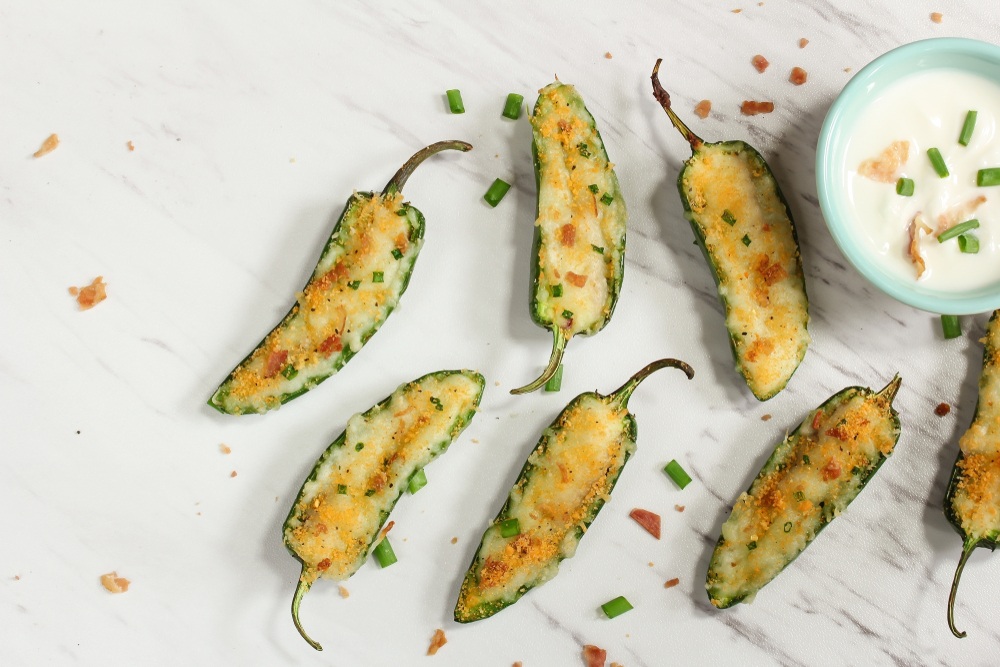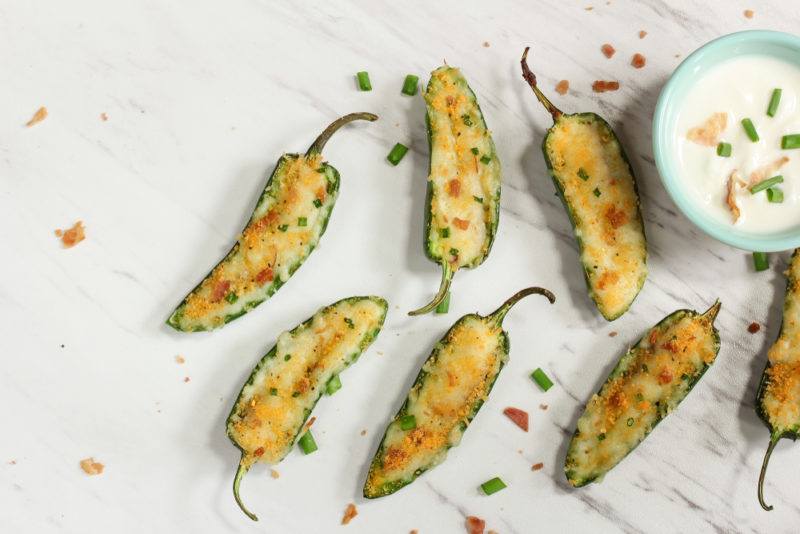 Did you know that this classic party food can easily be keto-friendly? A jalapeno itself just contains one net gram of carbs and jalapeno poppers often use half of a jalapeno, rather than the entire thing.
To make keto jalapeno poppers, you just need to be careful with the ingredients that you use. Cream cheese, bacon, cheddar cheese, garlic powder, onion powder, garlic, and onions are classic ingredients you can use without a problem. Just be sure to steer clear of regular breadcrumbs.
Buffalo Cauliflower Bites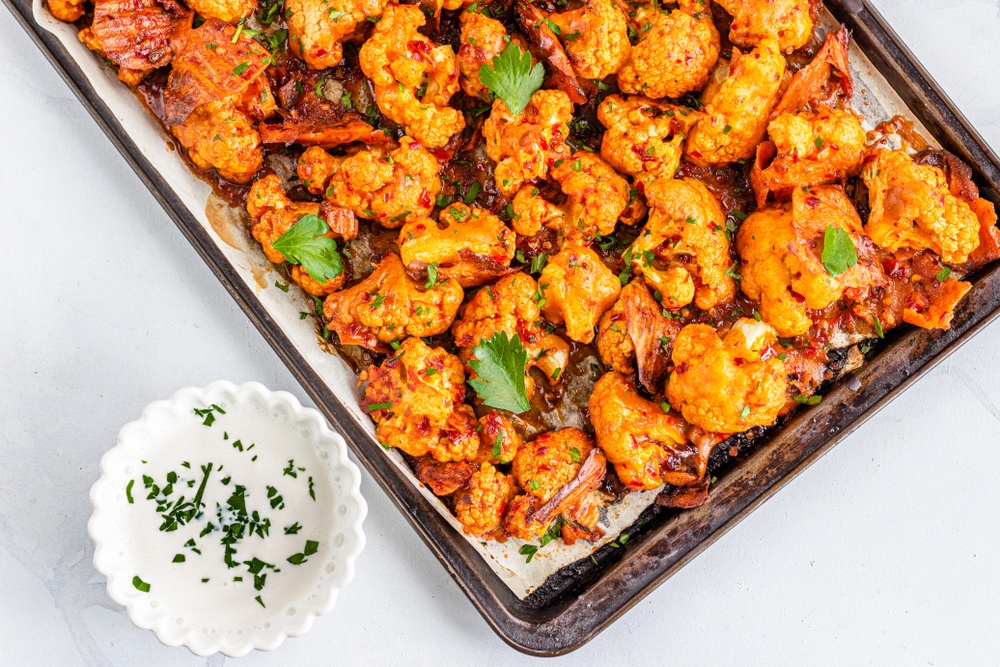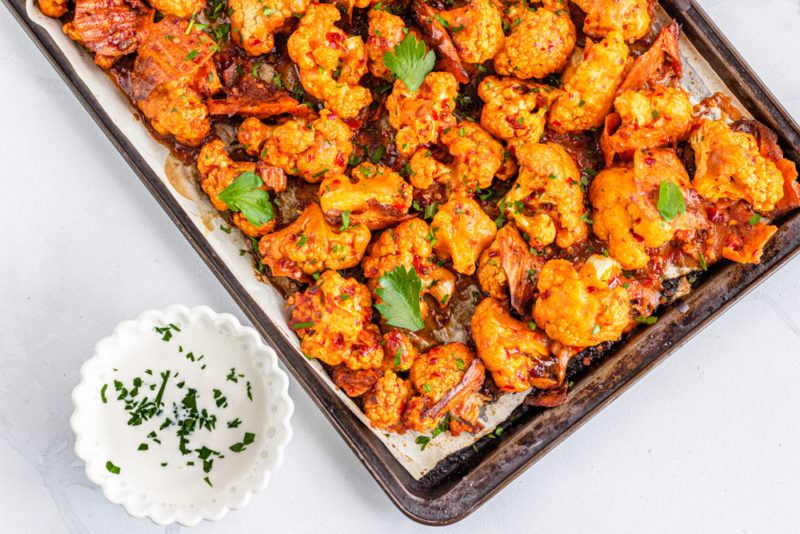 These little bites are a billed as a healthy alternative to chicken wings. They even, kind of, look the part.
The idea is that you're roasting cauliflower with the same type of seasoning that you'd find with buffalo chicken wings. The seasoning makes the cauliflower taste fantastic and you end up with easy-to-eat treats that are pretty healthy.
Just don't expect these bites to be just like chicken wings. You're still eating cauliflower, after all. The taste and texture will always be different than chicken.
Fathead Pizza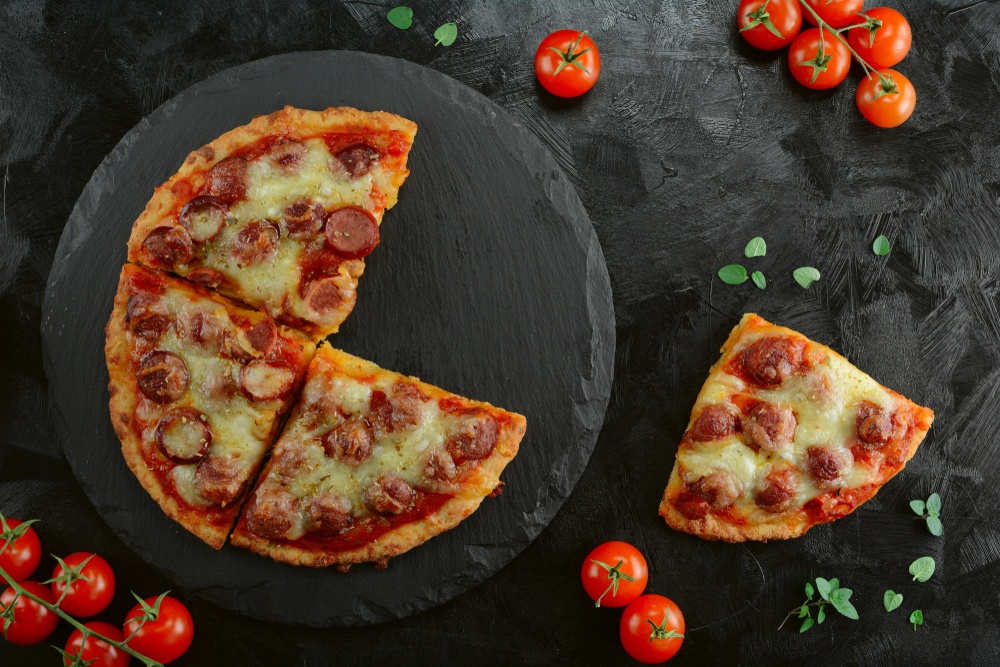 Pizza slices are a fun choice for finger food, especially at a party. Keto dieters can't enjoy traditional pizza, but there are still other options.
Fathead pizza is one of the simplest. The dough just relies on four ingredients: cream cheese, egg, mozzarella, and some type of low carb flour (like almond flour or coconut flour). Some people love the dough, while others find that it tastes a little eggy.
You can then top the pizza with whatever low carb ingredients you're interested in, like cheese, salami, and some type of pizza sauce.
You could do something similar with other types of keto pizza base too. You can even make a pizza base using cauliflower rice and that type of pizza base is surprisingly popular.
Cucumber Appetizers

You've probably seen cucumber appetizers at events in the past. The idea is that you're using a slice of cucumber as the base and then stacking ingredients on top. You might need a toothpick or cocktail fork to hold the ingredients in place, depending on the complexity of your appetizers.
To make these work, you'll need to focus on low carb toppings. Thankfully, there are many to choose from, including smoked salmon, salami, cream cheese, and others.
Caprese Salad Skewers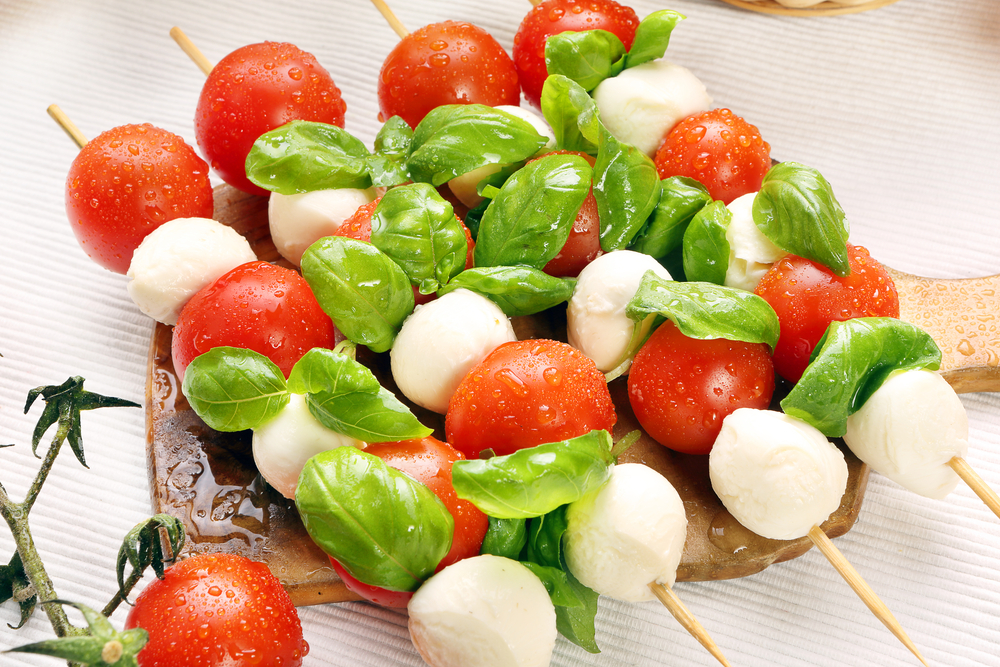 Putting ingredients on a stick is always an easy way to create finger food. This time, you're using the classic caprese salad ingredients, which include tomatoes, mozzarella cheese, and basil leaves. Try using cherry tomatoes rather than cutting up a large tomato, as cherry tomatoes will stay on the stick much better.
You could use a small stick to make this finger food. This might give you enough space for one of each ingredient. Or, try using a larger stick and give your guests more food at a time.
Other Skewers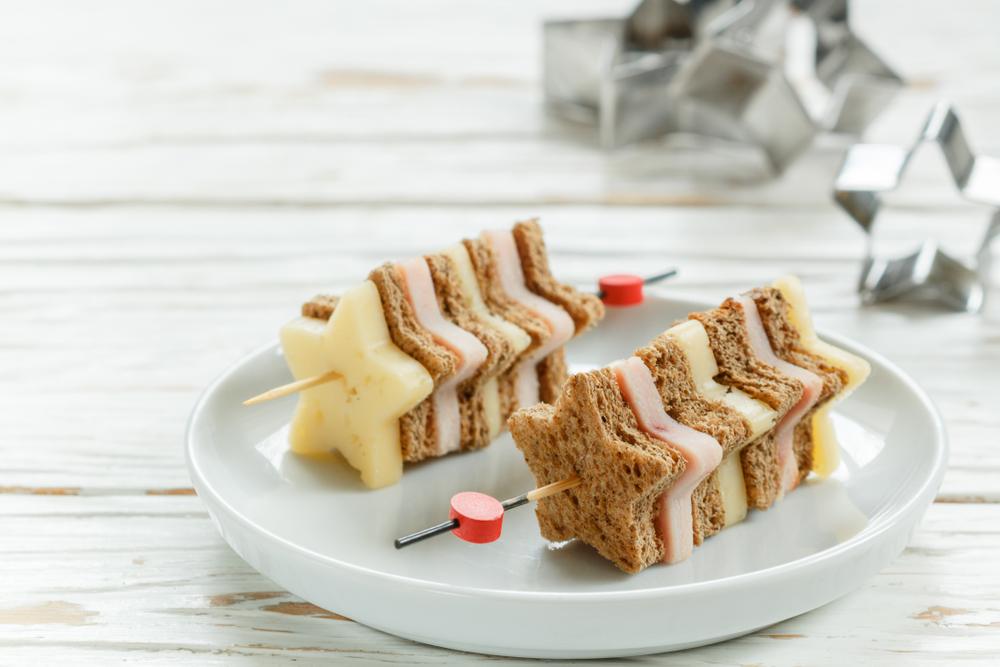 You can take the same type of approach with other ingredients too. You simply need to find keto-friendly ingredients that are going to stay in place on the skewer. This means avoiding anything too soft or watery.
Many salad ingredients will work well, like bell peppers, olives, cherry tomatoes, chunks of lettuce, and cucumber slices. Different types of cheese and meat are popular choices as well.
You can get pretty creative if you feel like it. Some people go as far as to serve small sandwiches and hamburgers on skewers. You could do something similar on a keto diet too, but you would need to rely on keto buns.
Bacon Wrapped Asparagus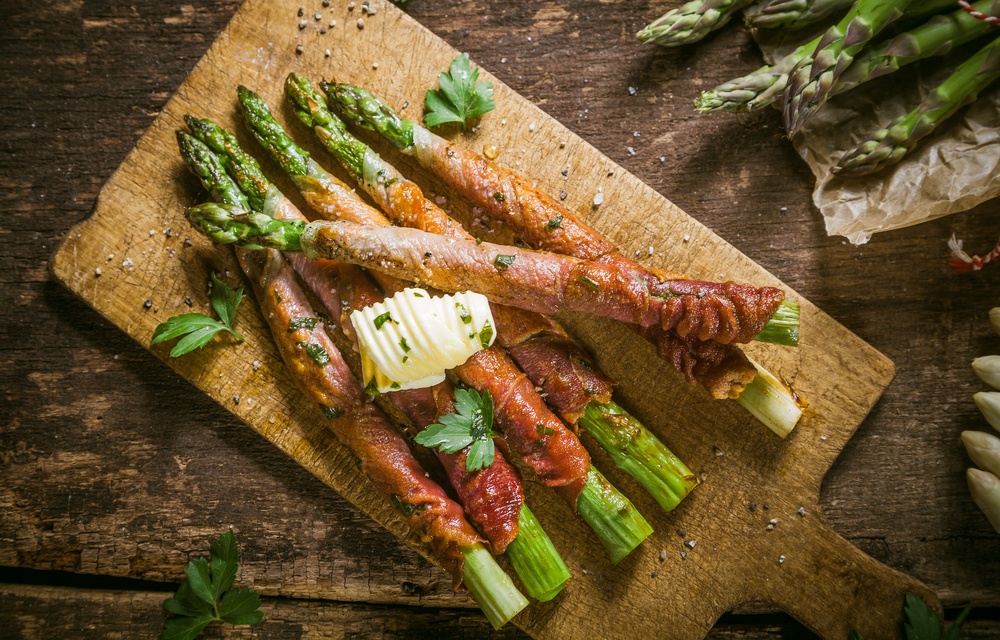 Here's something delicious and easy. All you're doing is wrapping raw bacon around asparagus and then baking the bacon wrapped asparagus in the oven. After around 25 minutes, you end up with perfectly cooked asparagus and bacon.
The fattiness of the bacon is one reason that this finger food works so well. Some of the fat drips off as the bacon cooks and helps to glaze the asparagus.
Bacon Wrapped Scallops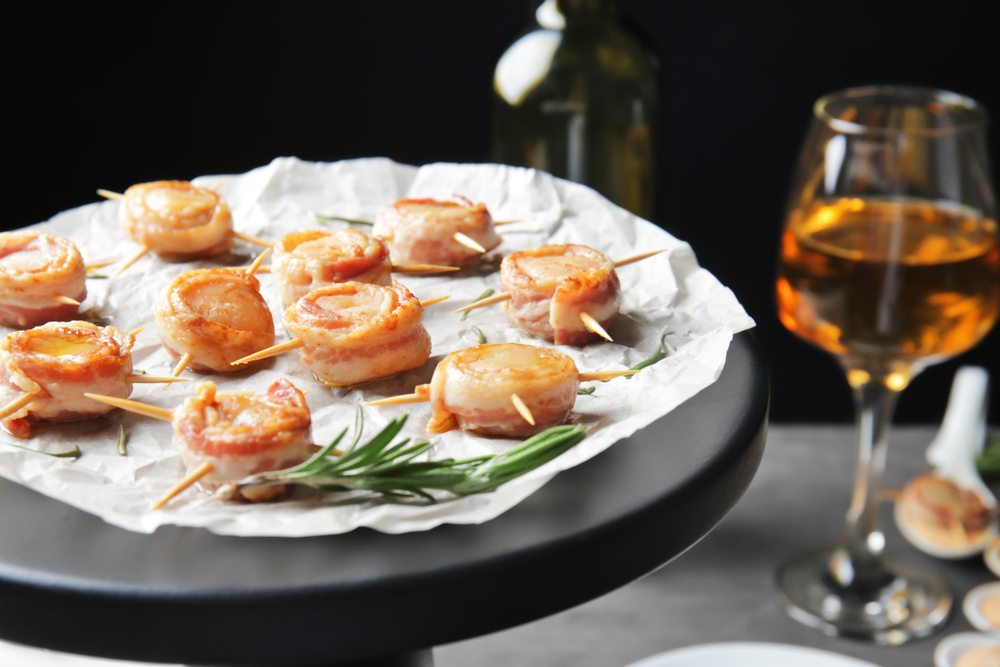 You can wrap scallops in bacon too, which gives you another delicious keto finger food. This time you'll need to use a toothpick to keep the bacon in place while the scallops cook.
If cooked well, you'll end up with crispy salty bacon on the outside and a tender scallop in the middle.
Of course, asparagus and scallops are just two examples of bacon wrapped finger foods. Bacon goes well with many foods and cooks love to experiment. Why not try for yourself and see what you come up with?
Meatballs and Sauce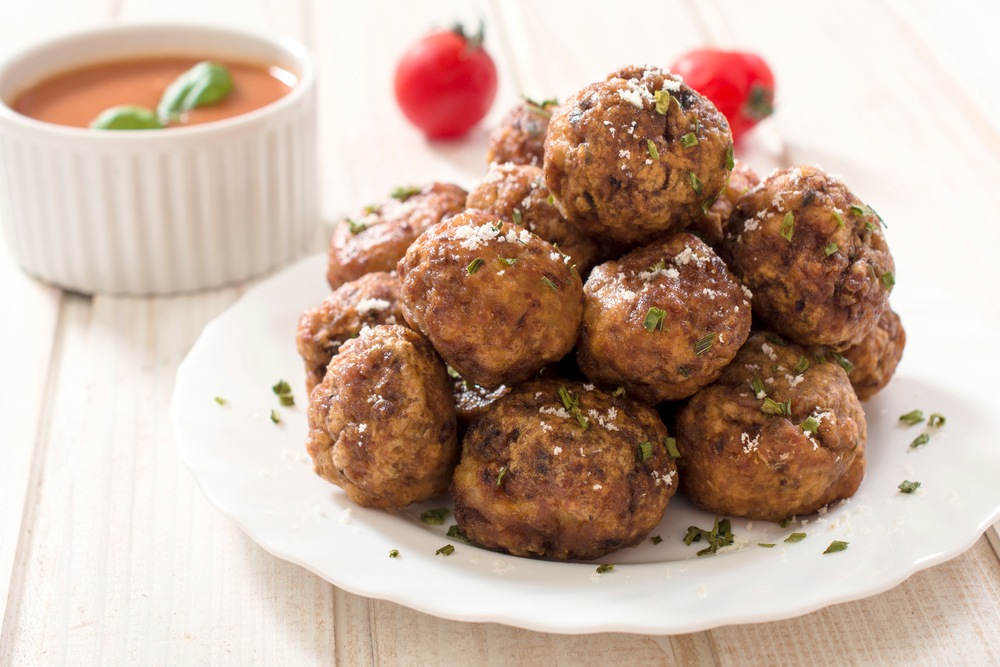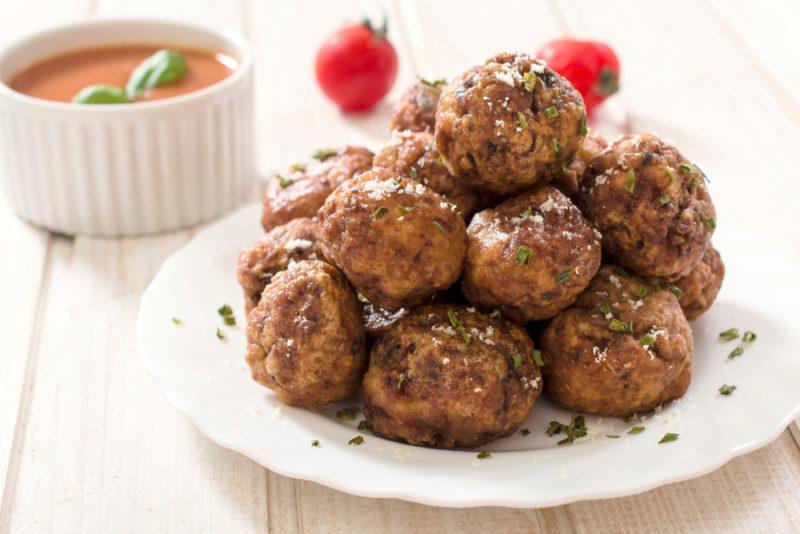 Making keto-friendly meatballs isn't difficult. In fact, most meatballs are perfect on a keto diet as-is, no modification needed. You just need to make sure there aren't any breadcrumbs in the balls.
The sauce can be trickier. Commercial sauces can add a surprising amount of sugar to their recipe, which makes them a poor choice for keto dieters. Look for sugar free sauces or, better yet, make your own.
Dips and sauces from keto bloggers will be your best bet, as these will be designed to keep the carb content to a minimum.
Mozzarella Sticks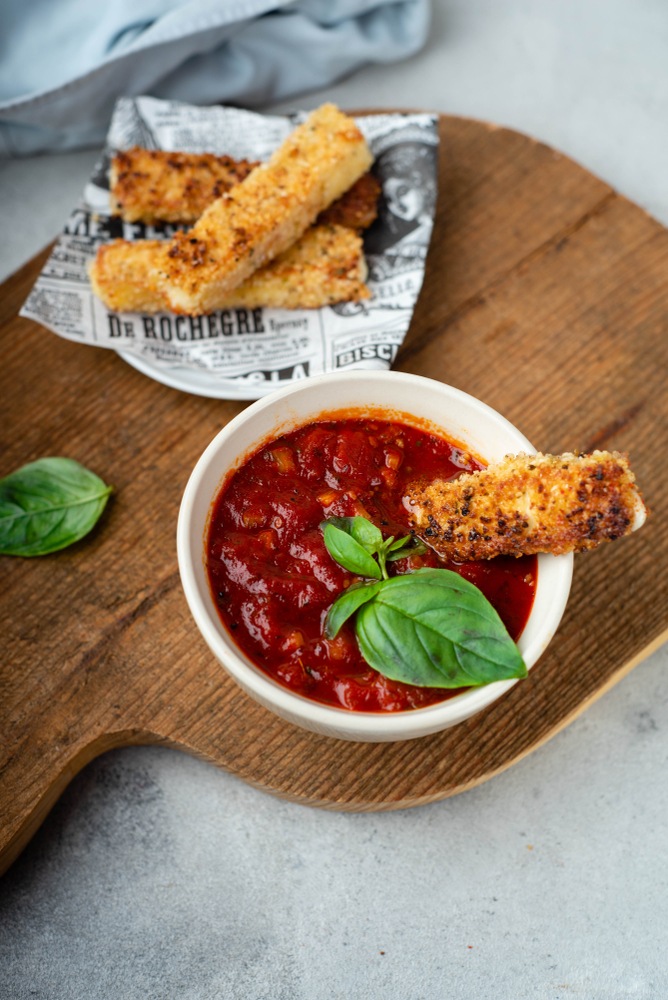 Mozzarella sticks are traditionally covered in breadcrumbs and fried, which gives you a crisp exterior and oozy cheesy center. The use of breadcrumbs means that this traditional approach won't work for keto dieters are all.
But, all is not lost. Keto cooks are creative and you can still serve mozzarella stick if you're willing to make some changes. To do so, you'll need to use a breadcrumb alternative, like a combination of almond flour and parmesan cheese.
The string cheese that you use to make mozzarella sticks is already low in carbs, so you don't need to worry about that side of things.
Cheese Wrapped in Meat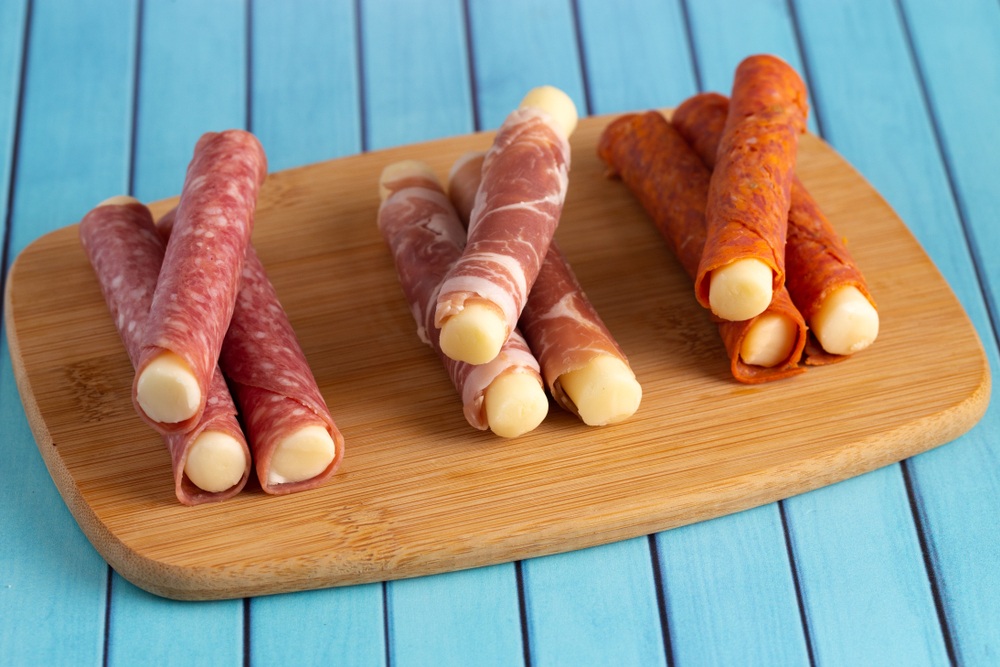 Here's one of the easiest finger foods imaginable. All you're doing is wrapping a stick of string cheese in some type of meat. Cured meat works perfectly here, like salami or prosciutto. You could also use cold cut meat if you prefer.
You might need to use toothpicks with these to keep the meat in place. The toothpicks would help to keep everyone's fingers clean too, so they're a win-win.
Homemade Jerky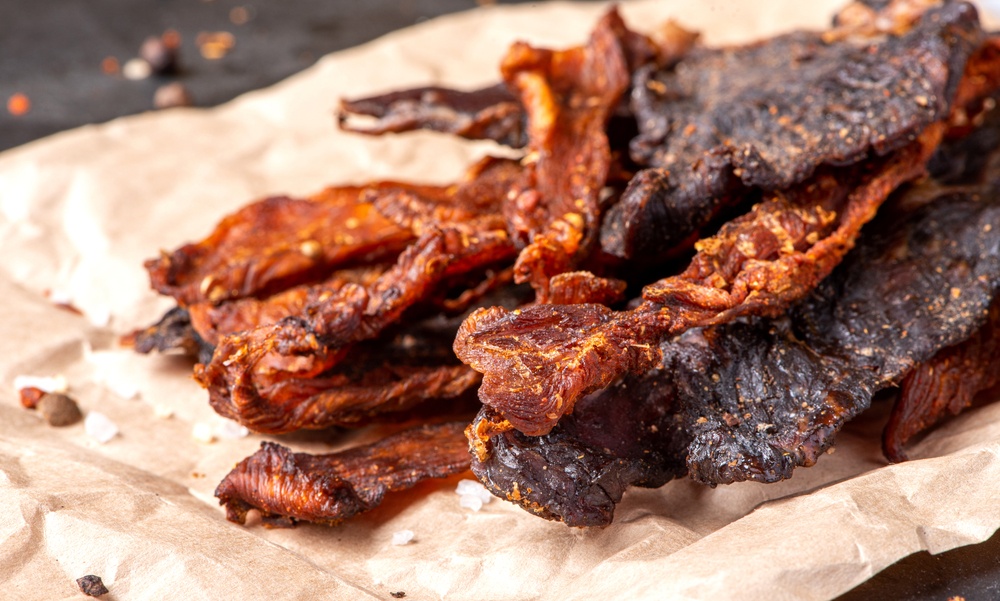 Meat is naturally low in carbs, so it's a perfect keto snack. Jerky is an easy option, as it is completely shelf-stable. You don't need to worry about keeping it cool at all.
You can buy some pretty good jerky. Artisan suppliers are often the best choice, as these small-scale companies can create some amazing products.
Or, why not make your own? Homemade jerky can taste amazing. After all, you get to choose the type of meat that you're using, along with the spices, giving you the best jerky for your personal tastes.
However, if you're making jerky yourself, you might need to store it in the fridge. This is crucial if you haven't dried your jerky for a long time. Besides, the fridge will make your jerky last longer.
Keto Cheesecakes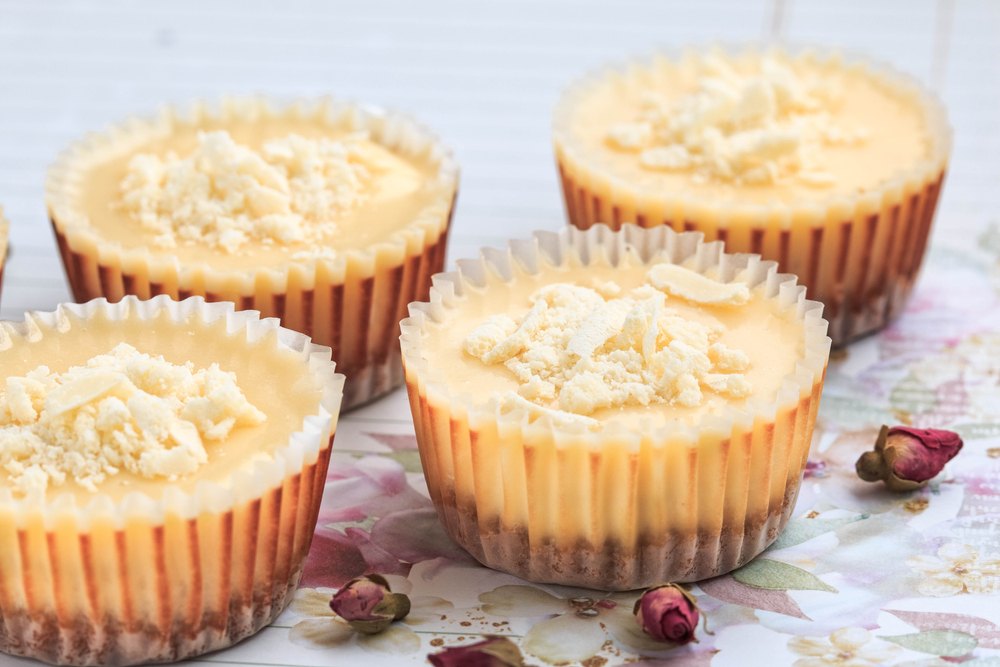 It's surprisingly easy to make a keto cheesecake and these are always delicious desserts. There are plenty of different styles too. Some rely on traditional ingredients like cream cheese, while others are vegan-friendly too, so they change some of the ingredients around.
A slice of cheesecake isn't the best finger food, that's true. Still, you can easily make finger food versions. If the cheesecake is fairly solid, you could simply cut small squares that people can eat on the go. Why not stick them on toothpicks?
Or, try making the cheesecakes in baby muffin tin molds. This gives you the exact right size for most events.
Egg Bun Sandwiches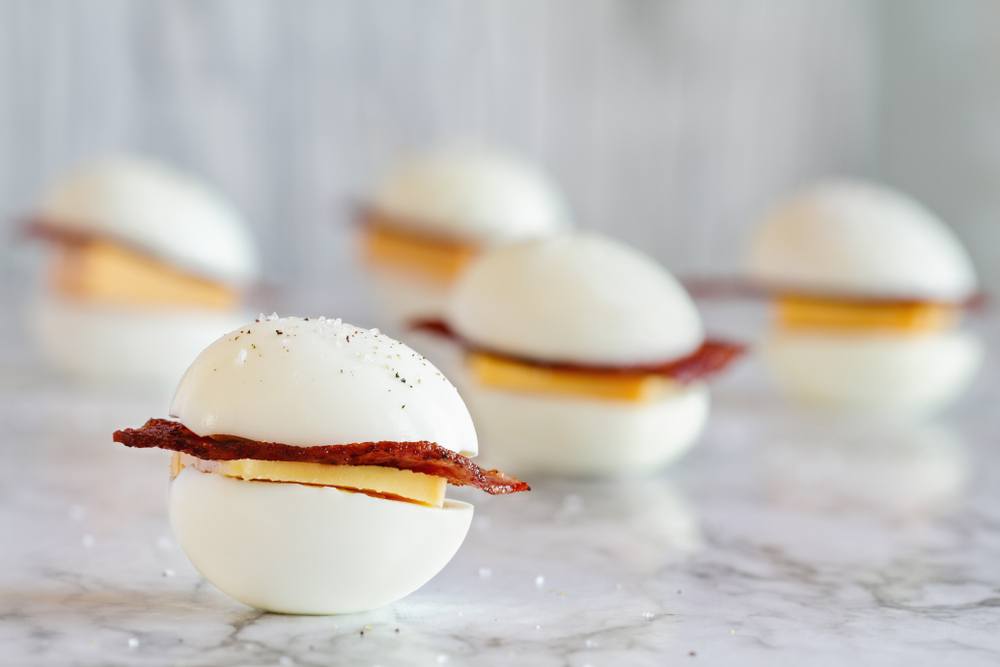 Bread doesn't fit into a keto diet, so why not use something different to sandwich ingredients? In this case, you're hard boiling an egg, slicing it in half, then adding bacon and cheese.
The snack would be nutritious and filling, especially as eggs contain a decent amount of protein.
Deviled Eggs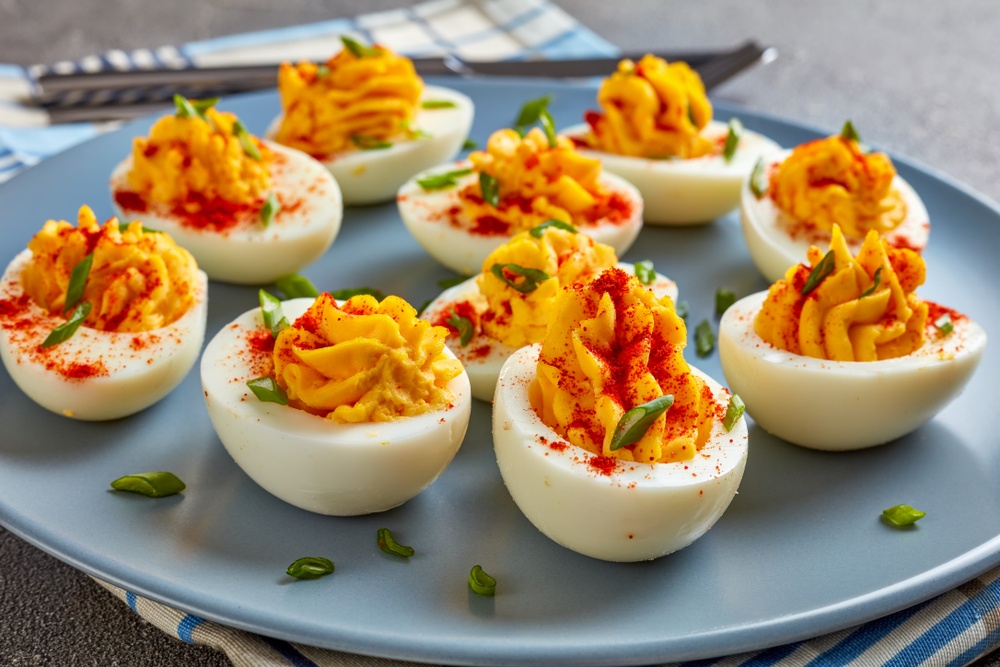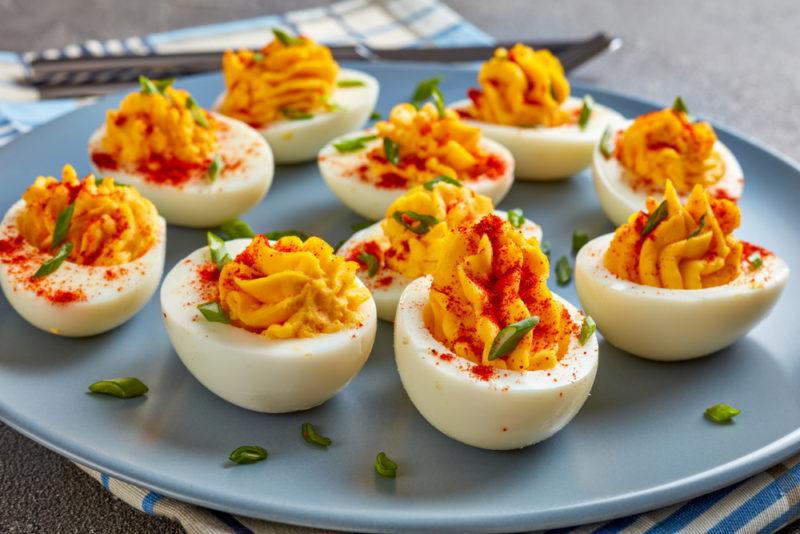 Speaking of eggs, deviled eggs are a traditional party snack that easily fits into keto macros. In fact, many regular deviled eggs recipes are low in carbs, so you don't need to change anything at all.
The main trick is to watch your mayonnaise. Some commercial mayonnaise products may have added sugar, especially low fat versions. You'll need to check out the ingredients label of any product that you plan to use. Or, better yet, make your own mayonnaise.
Related Content