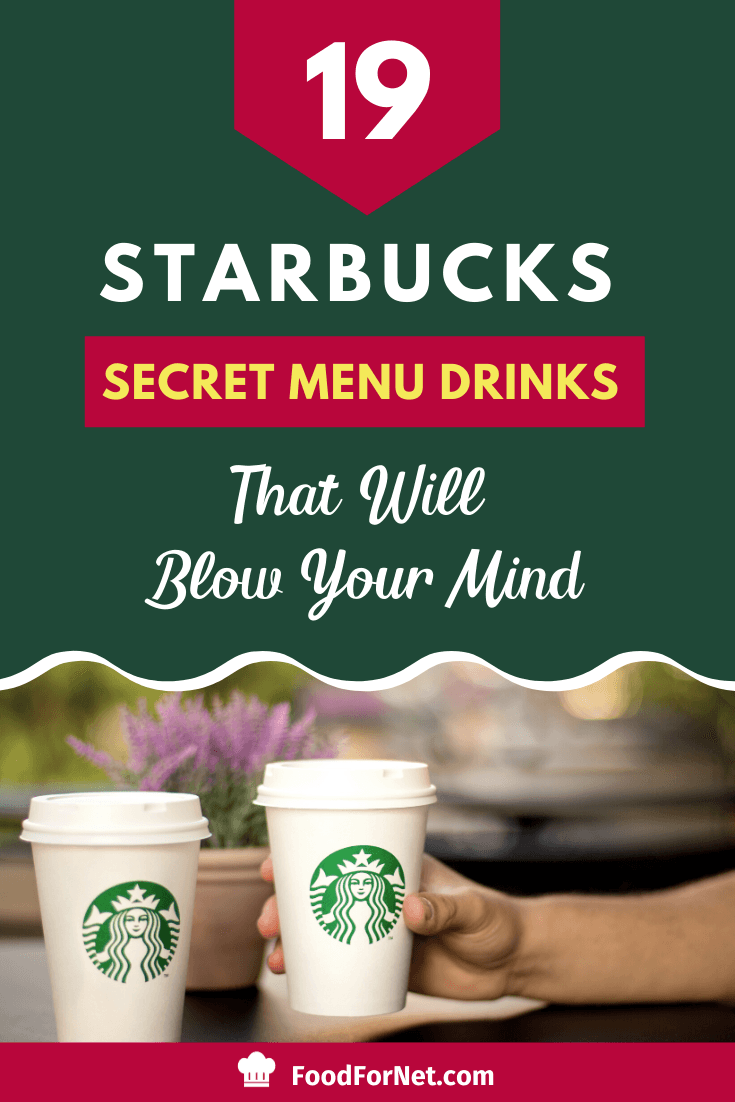 We've got a secret to spill that isn't so secret about Starbucks' menu. Rumor has it that many of your favorite restaurants have secret menus that you can order off of if you know the magic words. Just like many chains, Starbucks has an assortment of off-menu items that are sure to please the adventurous and those looking for that perfect drink that they haven't tasted yet.
What makes a secret menu so special? A secret menu item uses the ingredients that a store like Starbucks has in every shop, but it is different than anything offered on the official menu. These creative concoctions are often customer favorites and it adds excitement to be able to have the inside scoop about ways to combine syrups or flavors for an original treat.
Starbucks allow customers to make their creations available as long as the location has the ingredients on hand and the barista knows the recipe. Just in case your barista hasn't heard of a particular item on this vast list, the recipes are listed below with each item. This is a courtesy since this is an undisclosed menu and obviously won't be printed out behind the bar.
Revel in the covert knowledge that you can order the following drinks, sizes, or other modifications to classic espresso, coffee, Frappuccinos, or teas served at Starbucks.
We've compiled a list of the best or most unique underground menu items we found. We have them organized by Special Sizes, Frappuccinos/Lattes, and Espresso/Coffee Creations. Try creating your own clever combination and maybe it will end up on the unofficial list!
Special Sizes:
Let's start out slow. I don't want to hurt your brains too much with these weird (but delicious) drink ideas. There are actually two special sizes you may not have heard of!
1. Short
This is a smaller size than the usual 12 ounce tall size. This is perfect for those of you that like less milk with your espresso, for kids hot chocolates, or a mini spot of hot coffee. The Short Drink cup is an 8 ounce cup that allows for stronger flavor and concentration for hot beverages.
2. Trente
This is on the opposite end of the size spectrum than the 8 ounce 'short' cup. It is for those in need of a serious shot of caffeine. A whopping 31 ounces is contained in the Trente Drink cup. This is only for hot drinks, so don't try to order a Trente Frappuccino. That is just too ridiculous!
Frappuccinos/Lattes:
3. Butterbeer Latte or Frappuccino
The famed wizarding world has made its mark in the muggle world. Although the name butterbeer is not actually butter and beer, it is inspired by the flavors that warm the spirit. Give your barista this recipe if you want to channel Harry Potter in your next latte or Frappuccino:
Butterbeer Latte
Whole Milk Steamer
2-4 Pumps Caramel Syrup
2-4 Pumps Toffee Nut Syrup
2-4 Pumps Cinnamon Dolce Syrup
Whipped Cream & Salted Caramel Bits
Espresso (optional)
Butterbeer Frappuccino
Vanilla Bean Creme Frappuccino
1-2 Pumps of Caramel Syrup
1-2 Pumps of Toffee Nut Syrup
Caramel Drizzle on Top of Whipped Cream
4. Three C's Latte
Although the name is quite vague, this combination of three popular C-named syrups is perfect for those who like a little spice, and everything nice (aka chocolate and caramel) in their latte. Here's the recipe:
Cinnamon Dolce Latte
2 Pumps Chocolate Syrup
1 Pump Caramel Syrup
Things are really going to get interesting in the next few pages, so keep reading!
5. Fruity Pebbles Frappuccino
You'll be saying "Yabba Dabba Do!" too once you try this fruity twist on the Strawberries & Creme Frappuccino that mimics the favorite children's cereal Fruity Pebbles made famous by the Flintstone's characters. Here's the tropical combination of flavors:
Strawberries & Creme Frappuccino Base
2 Pumps Vanilla Syrup
1 Pump Raspberry Syrup
A Splash of Orange-Mango Juice (optional)
6. Chocolate Pumpkin Latte
Take the famed pumpkin spice latte that screams fall and take it to chocolaty extremes. Try this latte recipe that is sure to be enjoyable during the limited time of October and November since the pumpkin spice latte is only available during these months. Here's the details:
Pumpkin Spice Latte
2 Pumps of Chocolate Syrup
7. Chocolate Dalmatian
This drink is the cutest sounding one of the bunch. It takes the flavors of rich white chocolate, espresso, java chips, and chocolate chips to make the spotted dog in the cup a reality. You'll want to try this delicious mocha mix for both the caffeine and the ridiculous amount of different chocolate flavors. Have your barista make the following:
White Chocolate Mocha with Whipped Cream
Java Chips on top
Chocolate Chips on top
8. Nutella Drink
Just like the famed hazelnut and chocolate spread, the Nutella Drink tastes exactly what it sounds like. It is the delightful dessert combination of caffe misto, chocolate hazelnut, and a little bit of caramel drizzled over the top. Here's the (un)official recipe:
Caffe Misto
1 Pump Chocolate Syrup
1 Pump Hazelnut Syrup
Caramel Drizzle on top
9. Raspberry Caramel Macchiato
This is one of the more unusual combinations found on the not-so-secret Starbucks menu. The Raspberry Caramel Macchiato is bright red in color and thick and foggy with caramel syrup on top. Try the weird combination of sweet caramel and tart raspberry with this recipe:
Caramel Macchiato
Substitute Raspberry Syrup for Vanilla Syrup
10. Grasshopper Frappuccino
Just like the minty chocolate cookie, the Grasshopper Frappuccino is a nice way to have your dessert in icy-milkshake form. If you love mint and want the sweetness of chocolate, give this one a spin. Here's the off-menu recipe:
Mocha Frappuccino
Java Chips
1-2 Pumps Peppermint Syrup
11. Cotton Candy Frappuccino
Inspire memories of going to the fair or a sporting event and devouring a giant ball of blue or pink cotton candy. You can have this perfectly balanced blended drink for dessert or whenever you want a taste of the fluffy stuff. Try it out:
Vanilla Bean Creme Frappuccino
1-2 Pumps of Raspberry Syrup
12. Cake Batter Frappuccino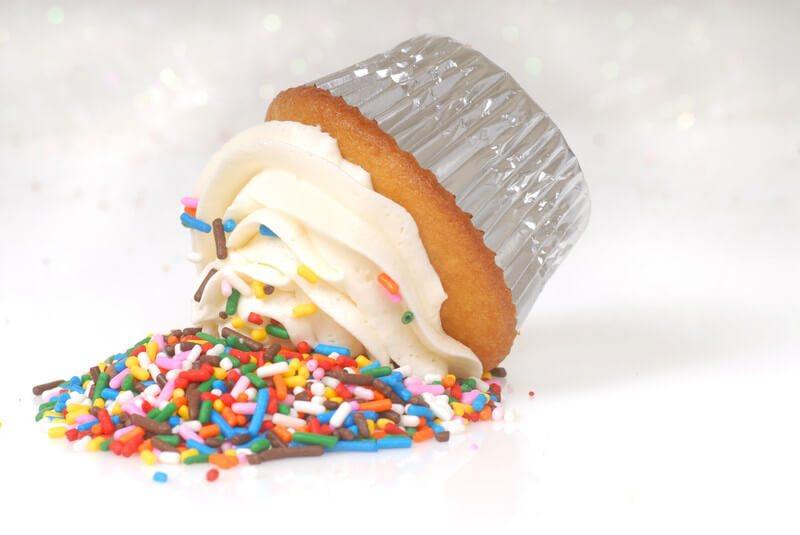 I am a bit sceptical of this one, but this is such a popular flavor for ice cream and as it turns out, Frappuccinos. See if the addition of Almond in a Vanilla Bean Creme Frappuccino for this un-baked cake flavor. Here's how you make cake batter:
Vanilla Bean Creme Frappuccino
Vanilla Bean Frappuccino
Add Hazelnut Syrup (1 pump tall, 1.5 pumps grande, 2 pumps venti)
*Note: Some Starbucks locations will also blend a cake pop into your drink if requested! Wouldn't this be great with some sprinkles? Unfortunately, they discontinued sprinkles some years ago, but you can bring your own 🙂
13. Cinnamon Toast Crunch Frappuccino
Yet another cereal-inspired flavor of a Frappuccino, this one is certainly for cinnamon lovers. It is a tasty mix of both the flavors of sweet cinnamon, nutty hazelnut, and white chocolate. I'm not sure how this translates to Cinnamon Toast Crunch, but many people love this unusual treat:
White Mocha Frappuccino
1 Pump Cinnamon Dolce Syrup
1 Pump Hazelnut Syrup
Cinnamon Sugar on top
14. Apple Pie Frappuccino
Warm apple pie a la mode has a frosty side now that you can get the Apple Pie Frappuccino. The recipe on this one is a bit more specific, but it is certainly worth a try. It is just the thing to soothe your craving for apple and cream goodness. Here's the recipe:
Fill to first line with Cream
Fill to second line with Apple Juice
2 Pumps Cinnamon Dolce Syrup
2 Pumps Caramel Syrup
Fill with ice & blend
15. Neapolitan Frappuccino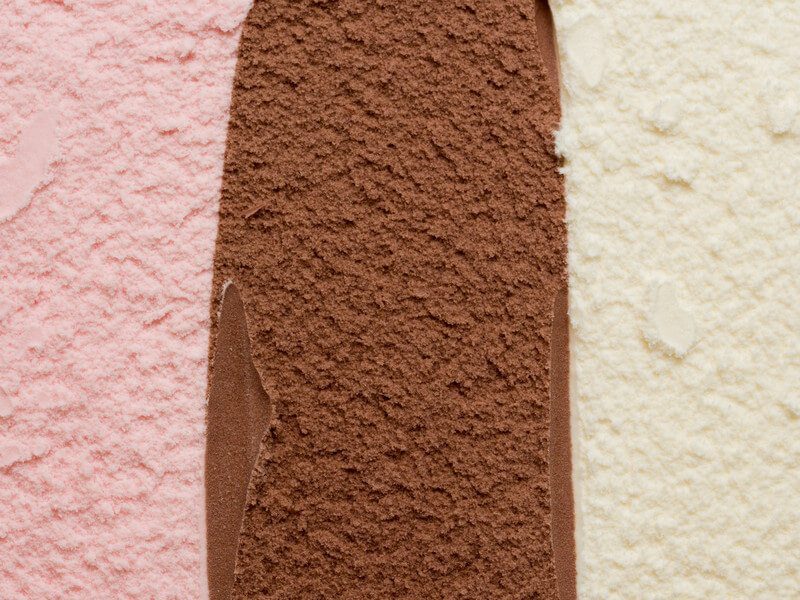 This isn't the last type of secret Frappuccino that exists, but it is one of the most interesting and perfect to round off this list. It combines the classic flavors of Vanilla, Chocolate, and Strawberry all in one icy, blended cup. I think this one sounds amazing, so try the following:
Strawberries & Creme Frappuccino
2 Pumps Mocha Syrup
Vanilla Bean Powder
Chocolate Drizzle on top
Espresso/Coffee Creations:
16. Red Eye, Black Eye, and Green Eye
You can tell by the name of these drinks that they all offer quite the caffeinated boost in a cup of regular coffee, either iced or hot. Each one ups the ante with shots of espresso. The Red Eye has one shot in a cup of iced or hot coffee, the Black Eye has two shots, and the Green Eye has a triple shot. Try any of these three drinks if you like some extra strength of both flavor and caffeine in your beverage.
17. Liquid Cocaine
This sounds crazy and it isn't for everyone. Once you're hooked though, just kidding, you won't get hooked. However, it is a favorite of some that want a quick burst of energy with equal amounts of sweet white chocolate. If you want to tone down the espresso-sugary mix, have the barista add some milk and stir. Liquid cocaine is made up of:
4 Shots of Espresso
4 Pumps White Chocolate Syrup
Served in a Grande Cup with Ice
Milk (optional)
18. Dirty Chai
This is another coffee house classic, but it doesn't formally appear on the Starbucks menu. It takes the sultry-spiced chai and adds a boost of caffeine from espresso. The caffeine won't be any different than a latte, but it will upgrade your typical iced or hot chai. A dirty chai is:
Chai Latte (Iced or Hot, any size)
Espresso
19. The Undertow
The Undertow is kind of a double secret menu drink as it comes in the short 8 ounce cup listed above and is off-menu itself. It is made up of drip coffee, syrup of your choice, milk, and a double shot of espresso. This concoction is basically all of the things you can get at Starbucks (except for tea or frappuccinos) rolled into one drink. Try out this secret drink and impress all your friends:
Drip Coffee in a Short Drink Cup
3 Pumps Syrup of Your Choice
Splash of Milk
2 Shots of Espresso