Even though just about everyone these days happens to have a smart phone at their disposal, there's no shortage of paper goods that speak to the times before everything was digitized and online. It is easy to pine for the smooth feel of fine paper and the rustle of a sharpened pencil on the page. If you are still into the feeling of having that familiar weight of a small notebook in your pocket or bag, this list is just for you.
Coffee and handcrafted paper goods meet in the form of small notebooks, binders, and other tactile treats that are made for jotting down good ideas, sketching doodles for drawings, to do lists, or even entirely dedicated to tracking coffee tasting notes. Whatever purpose you assign whether it be for your text or art, may you find the following selection of coffee inspired or related notebooks and journals appropriate and stylish for your needs.
Enjoy browsing through the curated list of fun journals, stickers, binders, and other paper goods. You just might find exactly the sort of thing you've been looking for to house all the secret ideas, recipes, love notes, and other writings that just doesn't seem to fit on your iphone or tablet.
Of special note are the very useful coffee tasting notebooks that combine the coffee theme with the double function of being exclusively about coffee and the nuances of flavor you might find from cup to cup. These are great items to use as stocking stuffers or small gifts for the important folks in your life.
Coffee Books, Notebooks, & More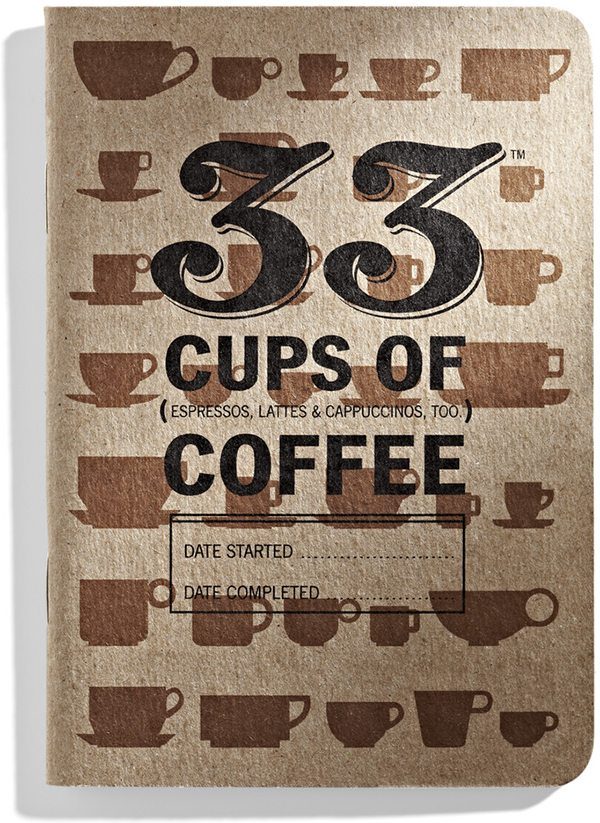 Coffee tourists and those who enjoy sampling different cups from around the world can document their tasting notes in this handy journal. The neat thing about this is that it helps you track the distinctive flavor components of each varietal, brew method, and roast you try (until you reach cup number 33).
Plot the flavors on the tasting note wheel and be sure to give it a star rating for overall enjoyment. This way you can savor a favorite coffee years later, even if it is no longer available. Made from 100% recycled paper sourced from the Pacific Northwest and printed with soy-based ink in Portland, OR.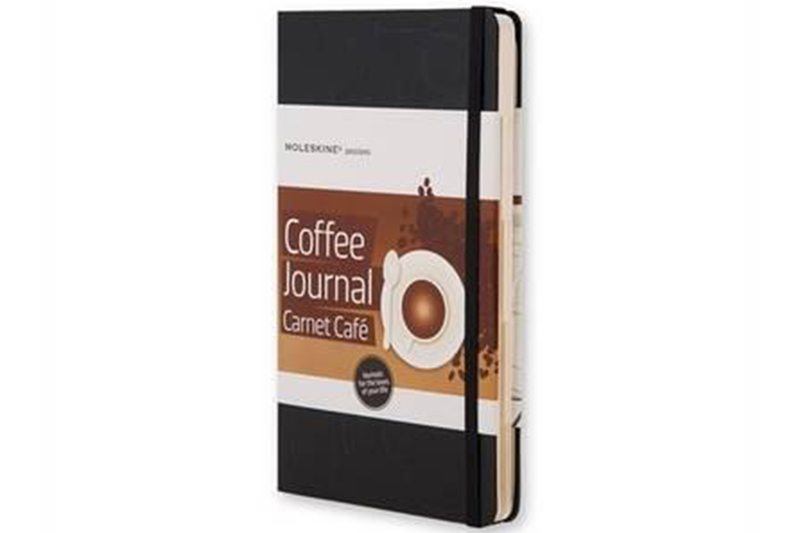 A popular choice for those who want more freedom with a coffee tasting journal, the Moleskine Passions line offers a blank slate for writing, but includes themed stickers for embellishment. It is also has the well known back pocket for coffee bag labels or cards from your favorite roasters or shops.
You can write out drink recipes, your preparation methods, or just doodle while you are at the coffee shop. If you must have a chart for documenting your cup, here's a printable template you can affix to your journal to personalize your favorite coffees.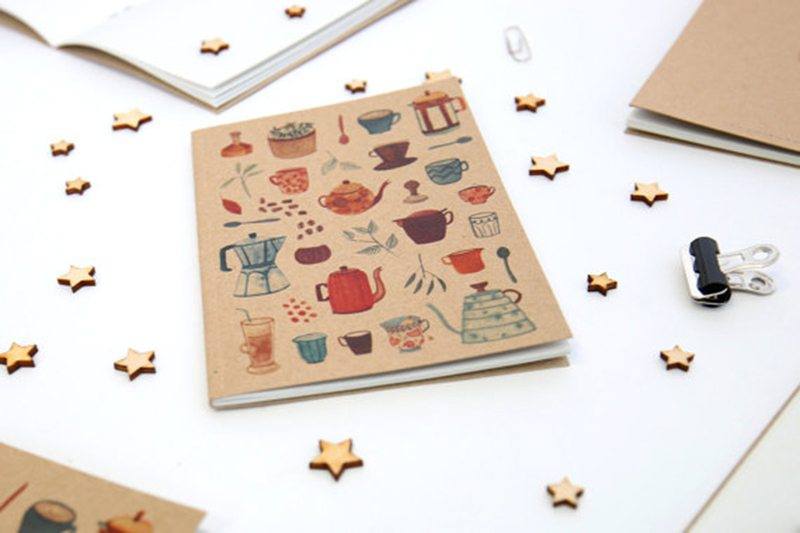 This hand illustrated notebook is a printed version of a pen and ink drawing done by an artist based in the UK. It features tiny reproductions of popular brewing devices such as the French press, a tea kettle, and a moka pot. There are also cute little coffee beans, leaves, and even a goose-neck kettle. Enjoy some quality time with your cup of coffee or tea while writing your to do list on this dainty notebook.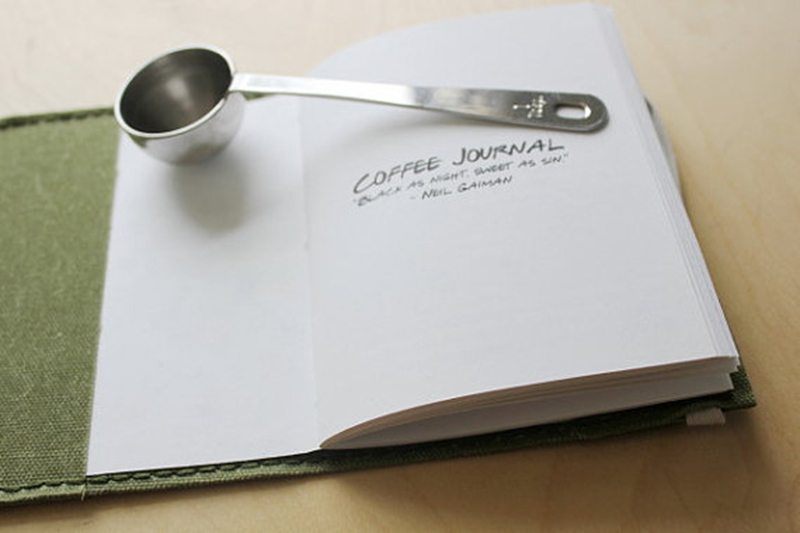 If regular paper journals or notebooks are too easy to destroy in your coffee career or during traveling adventures, why not use this refillable journal to track all of your cupping notes? You can select from fifteen different colors of waxed canvas that match your mood or preference for the outer cover, while the paper contained inside is a log book featuring details to aid in tasting and flavor profiling.
The cover is hand sewn and features a taut elastic band to keep the pages protected for this 4×5 inch book. When you've finished up the included paper, you can fill it with your own small notebook, or purchase more of the same here.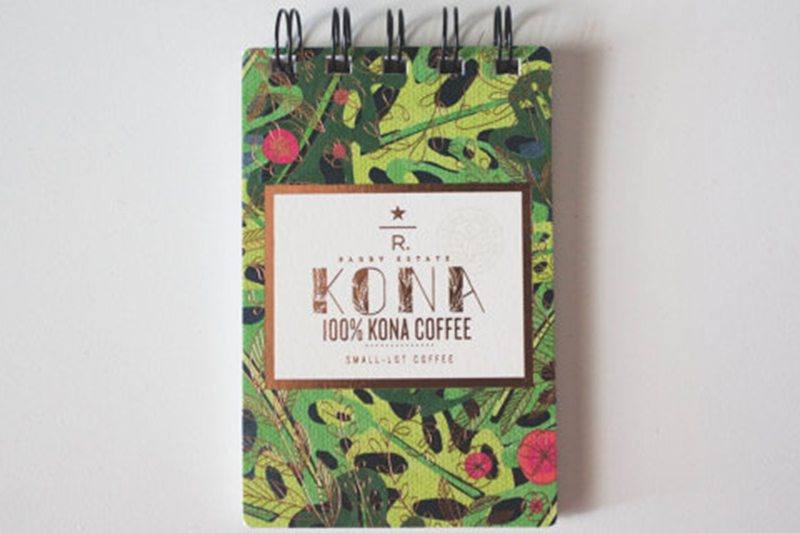 Tired of seeing your empty Starbucks coffee bean bags collecting dust? You should probably get on that ASAP. In the meantime, you can check out these nifty notebooks that utilize the discarded Starbucks bags and give them new life.
Pick your choice of cover from an assortment of coffee varieties that are featured in the Starbucks Reserve series, and enjoy them as crafty re-purposed hand bound journals filled with fifteen pages of blank sketch paper ready to host your shopping list or drawings.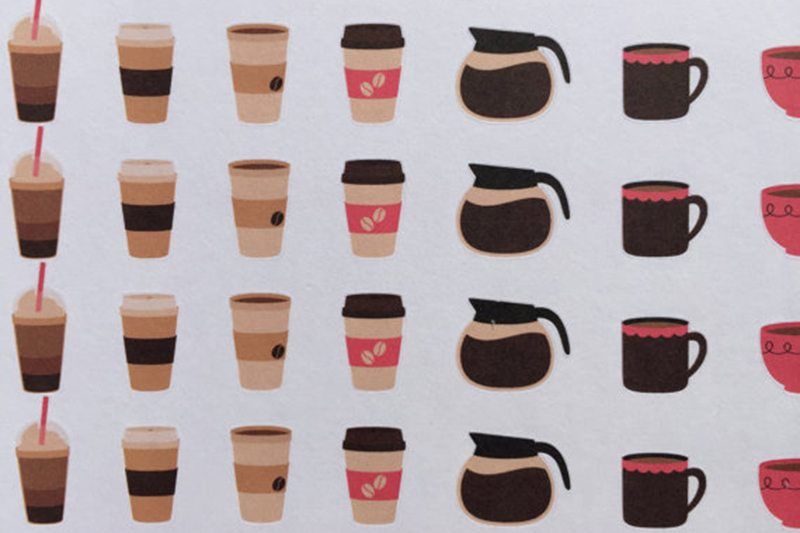 If you already have plenty of notebooks, planners, and other paper goodies, you need to add these coffee themed stickers to your collection. Designed in Chattanooga, TN, these stickers are easy to peel and stick to whatever surface deemed appropriate for a big cup of coffee. Choose from an iced coffee, a frappuccino, three to go sized cups, and three cups for here, and an old fashioned pot for when you just want to stay in and not face the world, but be well caffeinated.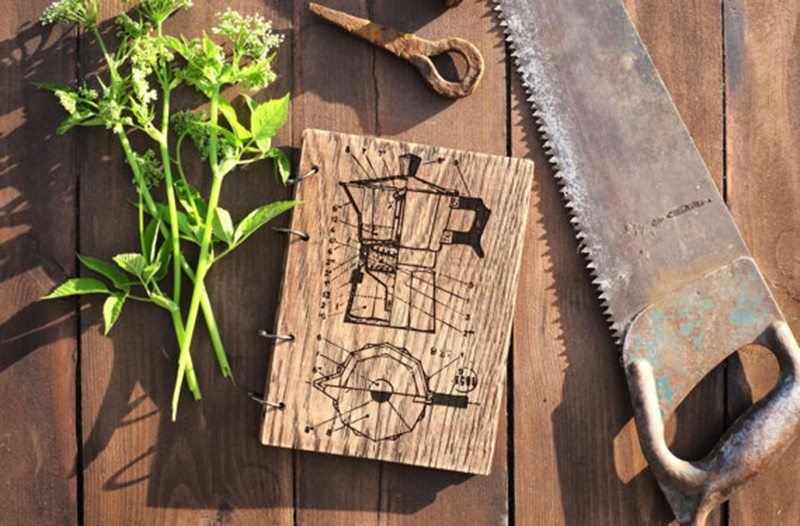 A departure from your typical pocket notebook, this wooden binder held together with split rings holds A5 paper of all kinds. It's a burned image of the moka pot patent drawings coated with wax for durability. If you want something other than sketch or squared paper, you can hole punch any material, paper, or textiles for use in this binder. This unusual journal is perfect for those who want something different.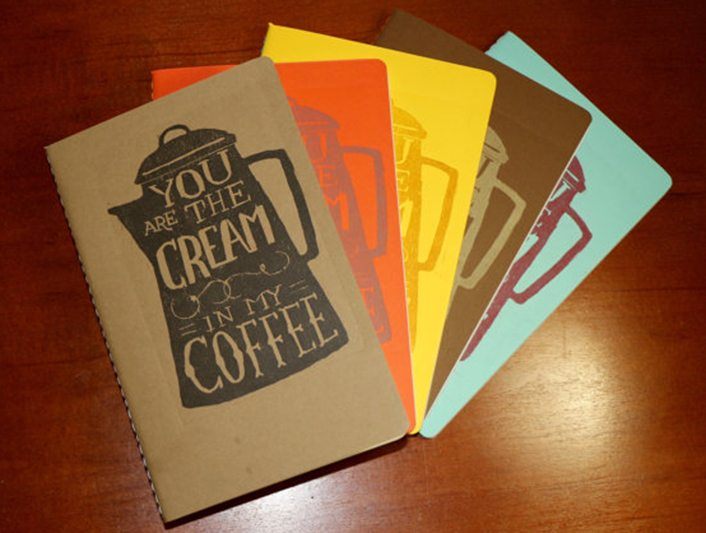 This hand stitched, printed, and constructed notebook is a beautiful addition to your note taking supplies for school or work. The printed image of an aluminium coffee carafe etched with the words 'you are the cream in my coffee' adorns these special books that come in five colors (brown, orange, white, dark brown, or aqua) with three choices of paper (blank, ruled, or grid). Get several of these so you can share them with friends and family.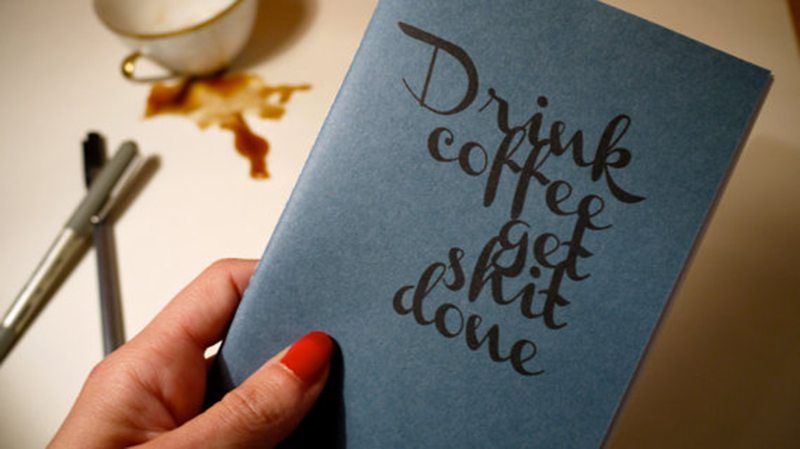 If you need some inspiration for completing what needs to be done during the day, especially with a no nonsense attitude, this book will give you the kick you need while also happening to keep those notes and lists that matter. This is an A6 sized hand made book that is filled with plain paper, ready to capture all that shit you have to do for the day.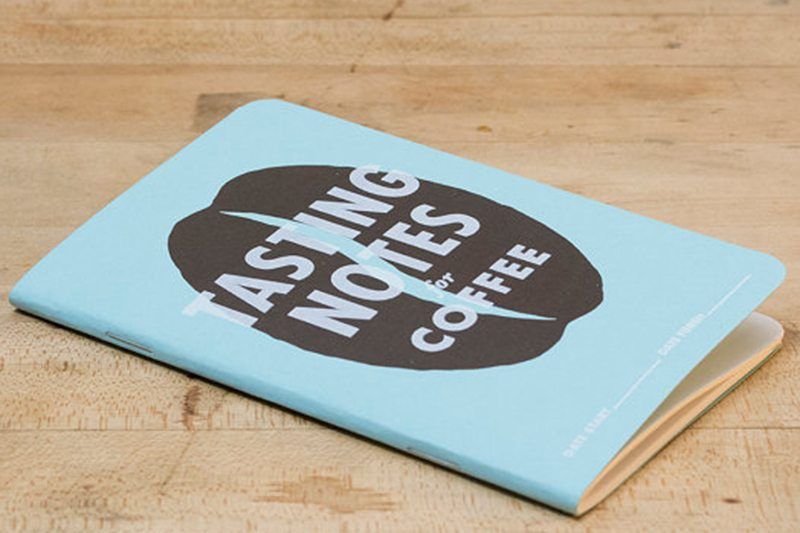 And to round off the list, another very practical, yet adorable version of the pocket coffee tasting notes booklet. If you are a coffee enthusiast of simply trying to find your favorite coffee, this booklets the ideal portable sidekick.
It has a great flavor profile graph that is easy to use as well as info graphics for brew method so you remember the technique used for each cup. Enjoy this as a handy reference so you can hone your tasting ability and preferences.