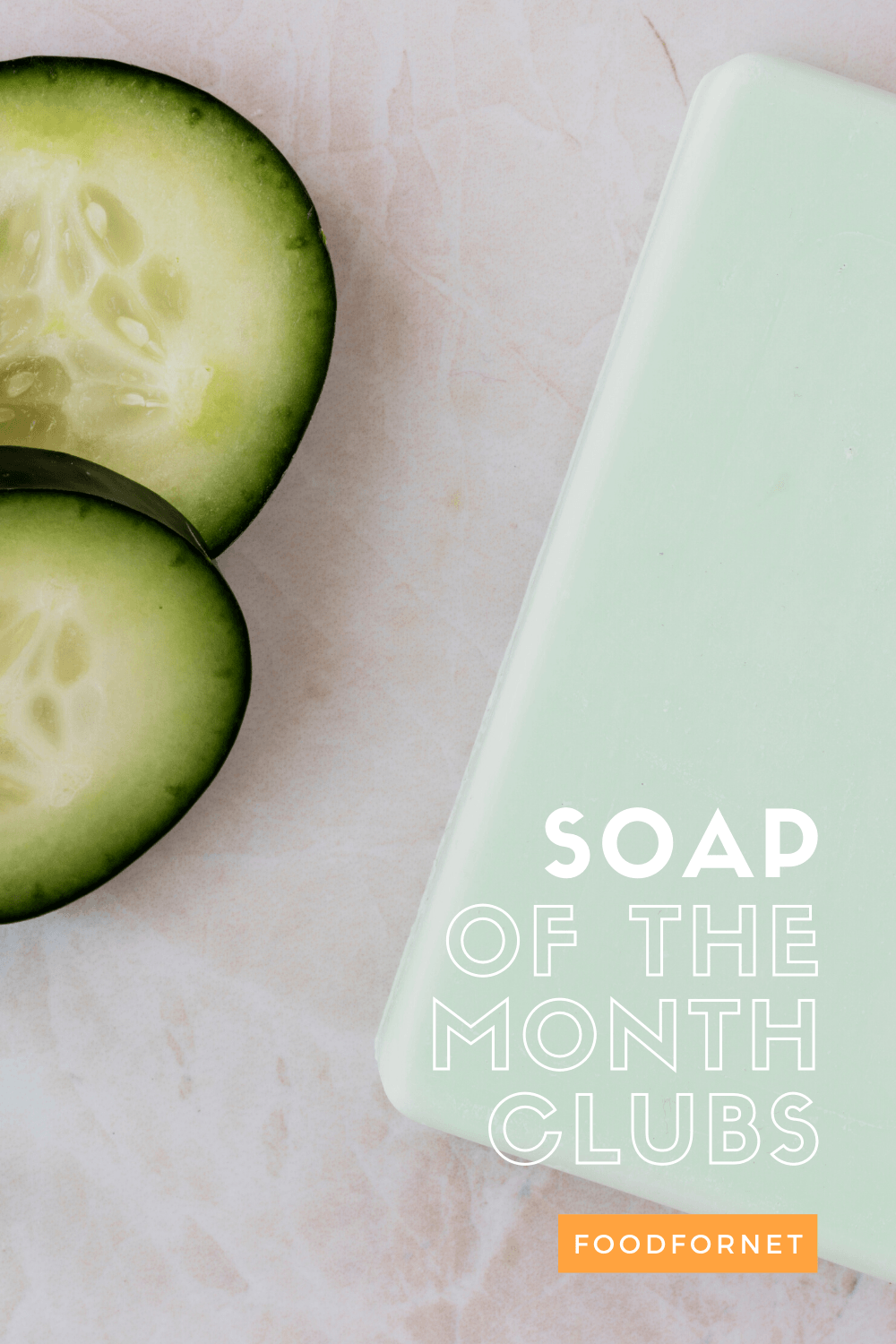 Soap has a long history starting in Babylon in 2800 BC. Over the years, the popularity of soap has ebbed and flowed, culminating in modern society where you can join a soap of the month club for a few dollars and get fun, fragrant unique soap delivered via mail!
After the fall of Rome in 467 AD, the use of soap decreased drastically in Europe. However, by the 7th-century, soap making was a common practice found in France, Spain, and Italy. Until the 14th century, when it again fell out of favor contributing significantly to the Black Death Plague that swept through Europe.
However, outside of Europe, other countries like Iceland, Japan, and America, still used soap regularly. During the 1600s, American colonists produced the first commercial soap prior to that soap was a product made within the home.
Later when soap made a comeback in Europe, chemist, Nicholas Leblanc of France, invented a process for making soda ash from salt. This process allowed soap manufacturing to be one of the fastest-growing businesses in the US during 1860.
With such a very long history, it is no wonder that there is a wide variety of soaps available today. Handcrafted artisan soaps are a popular item to either purchase for oneself or give as a gift.
If you are ever looking for the perfect housewarming, shower, or even a thank you present, consider sending a soap of the month club subscription. It is a gift that everyone uses, and one that is always well received.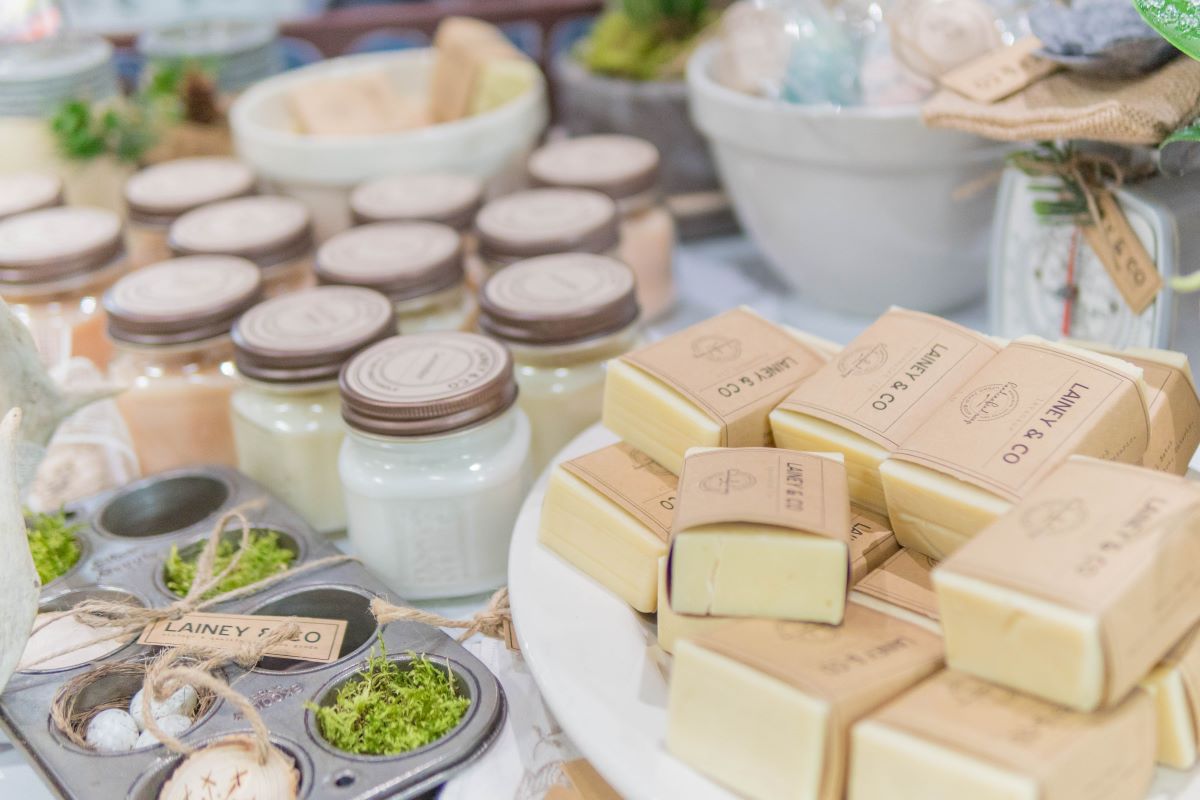 PS. Though we normally write about food, well, soap kinda smells and looks like food sometimes. Close enough! Though we don't recommend you eat soap, even if it looks like real food!
Soap of the Month Clubs
Soap Works Studio
Moon Dance Soaps
White Tail Lane Farm Goat Milk Soap
Outlaw
LüSa Organics
Wild Mountain Soap Company
Soapworks Studio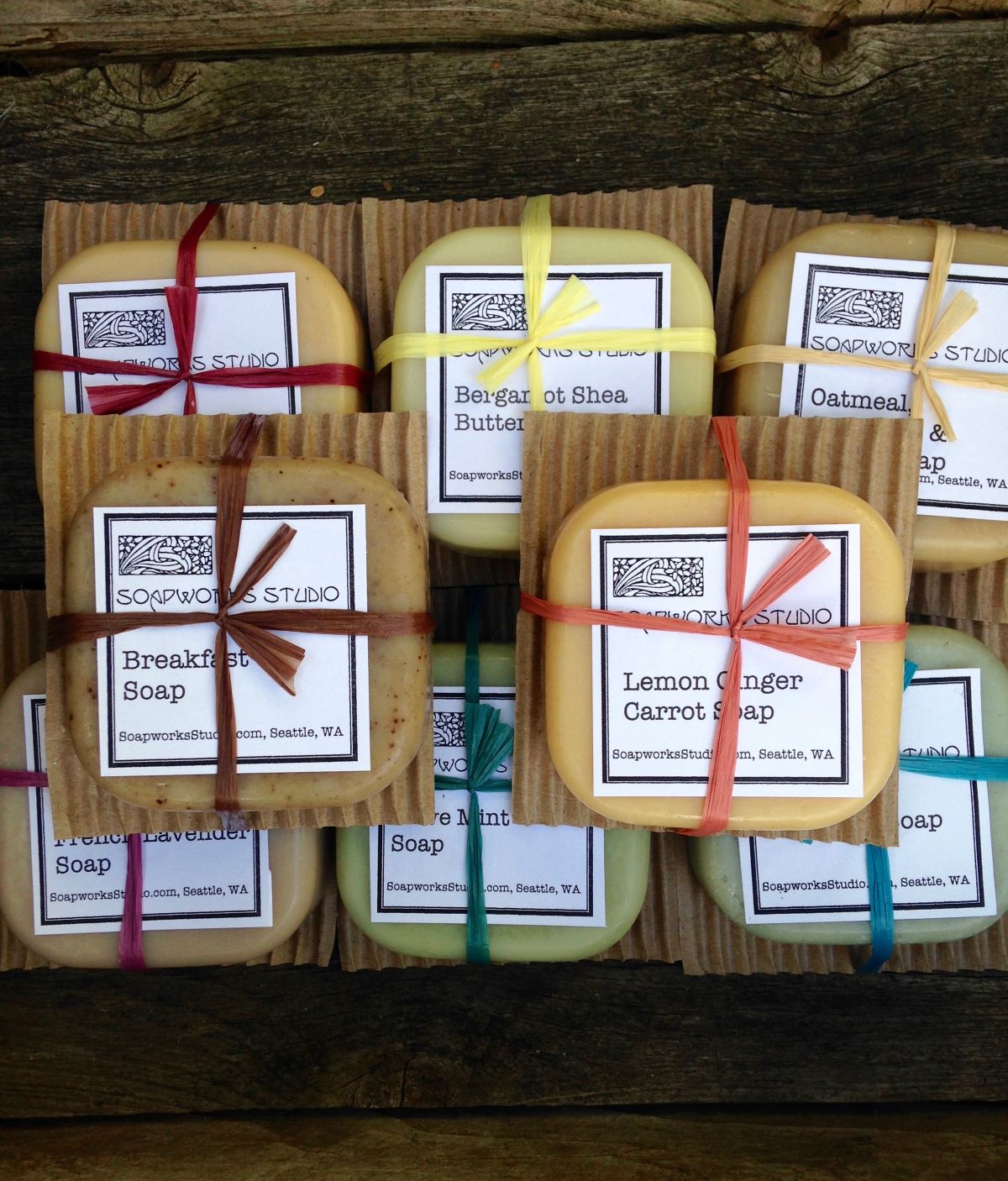 Soapworks Studio has been in business for 21 years. The owner, founder, and operator has always had a passion for soap. So, when her job at Nordstrom catering ended, she jumped at the chance to start her soap making business.
Soapworks makes its soap from food grade materials like olive oil, coconut oil, organic shea butter, and sustainably harvested palm oil. All of the soap's color and texture come from spices, herbs, clay, grains, minerals, and/or sea vegetables.
Their soap never contains synthetic materials, germicides, or preservatives, so you can trust the soap you buy from Soapworks is of the highest quality. Additionally, all soap is made by hand in small batches to ensure its freshness and meets the highest standards.
With 22 different soap varieties, it is hard to pick just one, which is why you can sign up for the soap of the month club and try a wide range of soaps instead.
Their soap of the month club – A "Sudscription" is available in:
Toes Wet – 3 months for $13.50 per month = $ 50.00
Half Naked – 6 months for $12.50 per month = $ 90.00
The Full Monty – 12 months for $ 12.50 per month = $ 175.00
Each membership includes:
Scrubby soap mitt and natural wood soap dish with the first month's delivery
2 handmade full-size bars of soap packed in a padded envelope
Newsletter talking about that month's soaps
10% off coupon
Free shipping
Moon Dance Soaps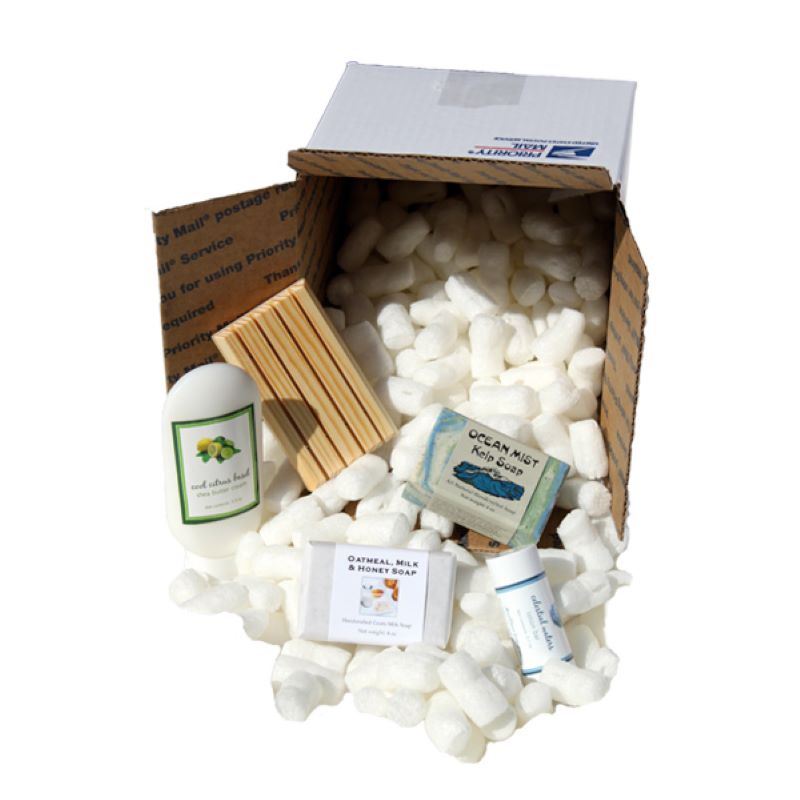 Moon Dance Soaps, located in Wake County, North Carolina, is a purveyor of artisan handcrafted soaps. They use vegetable oils as their base, with added essential oils, herb, spices, honey, and goats milk to complete these luxury bars of soap.
Each bar of soap is hand-cut and cured for three weeks before it is ready to be packaged and sold. None of their products are tested on animals, but they are tested on family and friends.
In addition to soap, Moon Dance Soaps also offers:
Herbal Sprays
Foot Remedies
Balms and Lotions
Beard Oils
Shaving Soap
Pet Products
However, one of their top products is their soap of the month club. The club offers a few different options:
1, 2, or 3 Bars
1, 2, or 3 Bars Plus

The Plus clubs include a surprise gift each month like bath salts, lotion, body butter, or lip balm

Each club is available for 3, 6, or 12-months

The 12-month option includes 2 free months

Free shipping included for orders $100+
White Tail Lane Farm Goat Milk Soap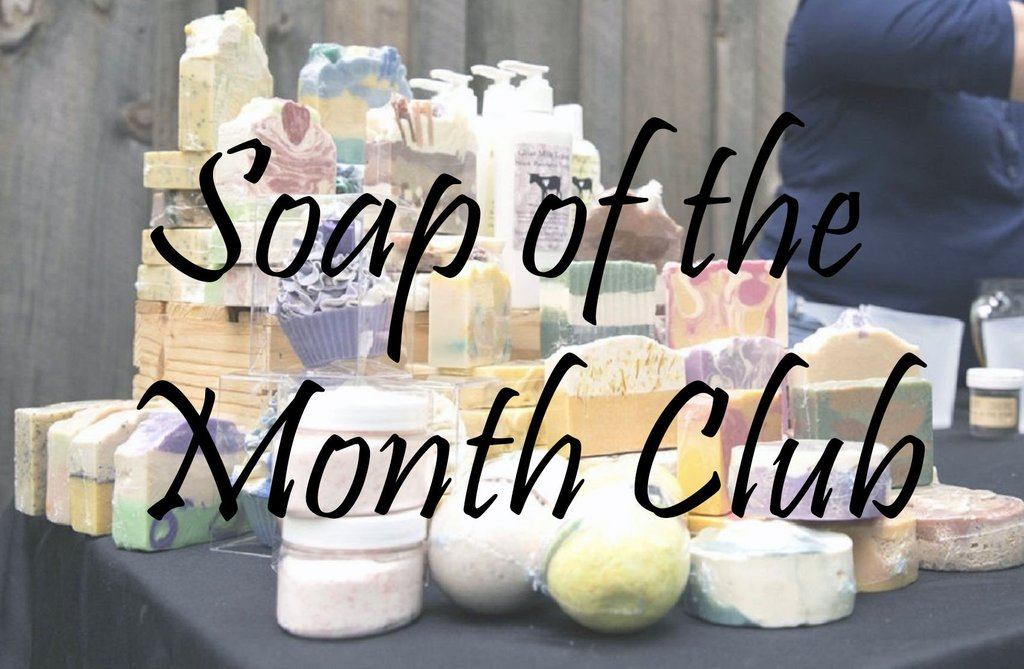 White Tail Lane Farm Goat Milk Soap, located in State College, Pennsylvania, started in 2012. White Tail is a family-owned business, founded by Jamie, who is certified by the Handcrafted Soap and Cosmetic Guild.
Using fresh milk from their Nigerian Dwarf Goat herd, they still use the traditional cold process method to make their soap. In addition to their hand-made bar soaps, they also create:
Artisan Soap
Goat Milk Lotion
Lip Balm
Whipped Sugar Scrub
Bath Bomb
Novelty Soaps
White Tail produces a multitude of goat's milk soap scents such as:
Bamboo Mint
Berries and Cream
Baby Powder
Autumn Fig
Apple Fig
Almond
Black Raspberry
Blueberry
Breezes and Shine
Brown Sugar
White Tail Soap of the month club is an excellent way to try many of their soaps throughout the year. Each subscription includes 1 bar of soap for $6, plus shipping. The shipments are delivered on your schedule. The membership will remain active until you cancel it.
A free soap dish is available when you sign up, while supplies last.
Outlaw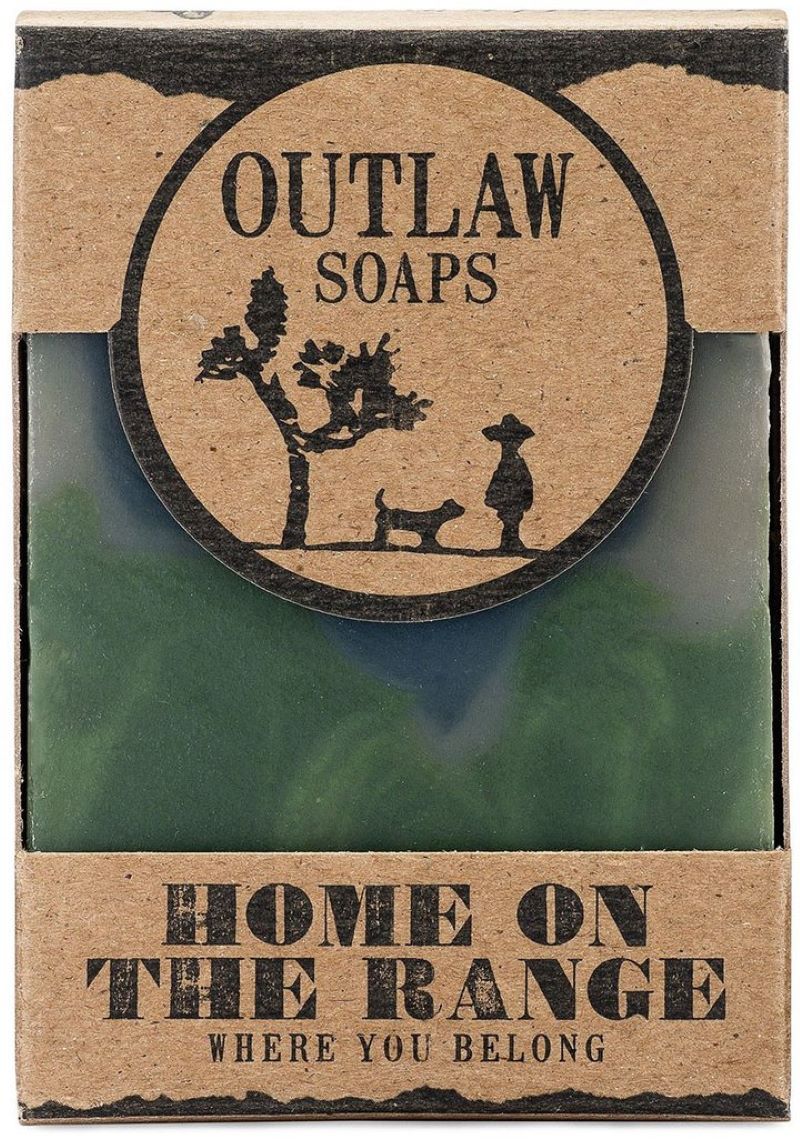 Outlaw soaps made in the foothills of Sierra Nevada Mountains is a soap made, "for adventurous people, by adventurous people." Outlaw is not your typical soap company. These American hand-made soaps come in unique scents like:
Blazing Saddles
Fire in the Hole
Mountain Hideout
Calamity Jane
In addition to their handmade soaps, they also create three milled soaps, The Gambler Whiskey, Blazing Saddles, and Fire in the Hole.
In addition to soaps, Outlaw offers a whole range of personal products such as:
Deodorant
Lotion
Cologne
Beard Oil
Hair and Body Wash
There are 5 different subscription box options:
Badass Hair and Body Wash
Double Down Essential Fire in the Hole Soap and Lotion
Double Down Essential Blazing Saddles Western Soap and Lotion
Two of the monthly memberships are soap of the month subscriptions:
Soap of the Month Subscription Soap $7/ month for one bar of soap

Shipped the 16th of the month
Soap options – Outdoorsy Soaps, Wild Western Soaps, or Whatever the Heck we want
If you choose 2 bars of soap each month shipping is included ($14/ month)

The Slick and Simple Soap Subscription Service $7/ month for one bar of soap

Shipped the 15th of the month
You choose from any soap available
If you choose 2 bars of soap each month shipping is included ($14/ month)
LüSa Organics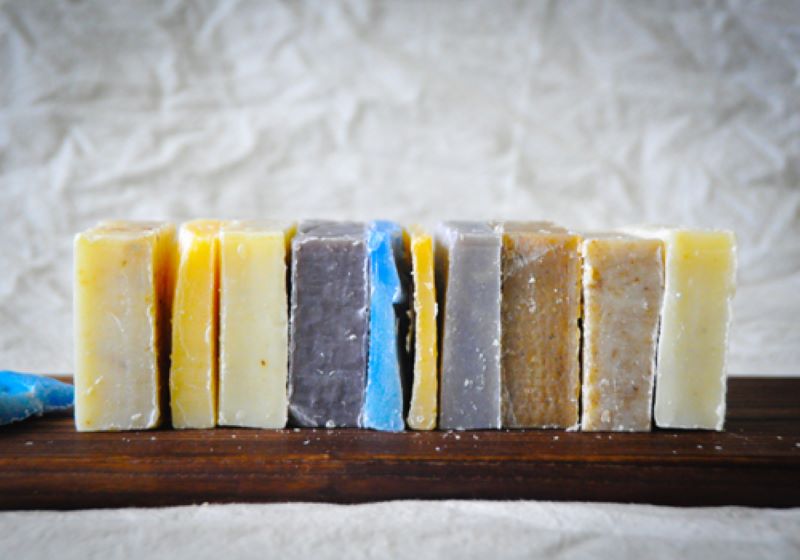 LüSa Organics, originally named Queen Bee's Earthly Delights, started as a hobby business in 1997. Finally, in 2002 Queen Bee's transitioned to a full-time family-owned business.
As the business grew, it demanded more time from the family, so in 2006 her husband quit his job and became a full-time owner. Later, the name changed to LüSa, after their children, Lupine and Sage.
LüSa headquartered in Viroqua, Wisconsin, doesn't have its own retail store, but you can find their products at select stores in Wisconsin, Minnesota, and Mississippi. If none of those locations are convenient, you can order their soaps online.
In addition to soaps, LüSa also offers:
Oils
Balms
Lotion Bars
Sugar Scrubs
Outdoor Essentials
Deodorants
Lip Balms
Hair Care Products
LüSa offers two different soap of the month clubs:
Soap of the Month Club Subscription – 6 months $60 or 12 months $109

1 bar of soap each month – Different scent each month
Shipping included

Locavore Soap of the month club subscription – 6 months $58.50

Crafted from products from local small family farms
1 bar of hand-made soap – Different scent each month
Shipping included
Wild Mountain Soap Company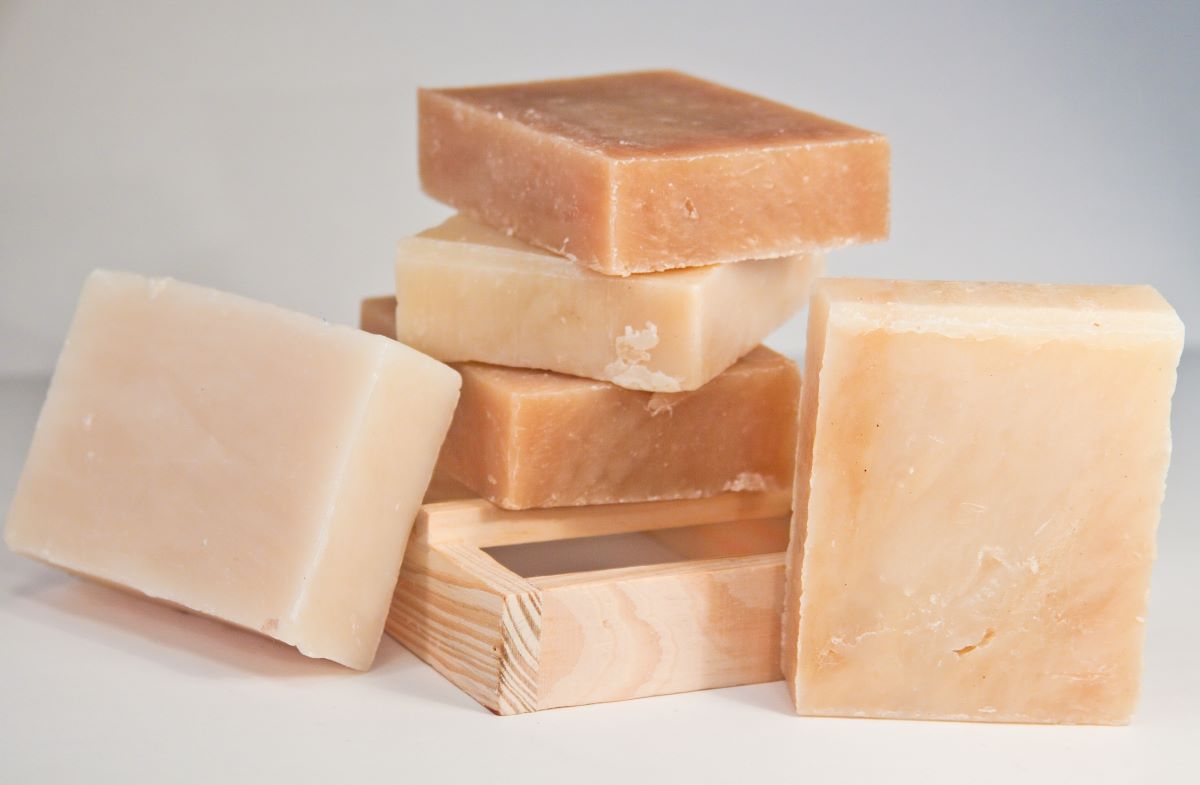 Wild Mountain Soap Company, founded by Phillip and Mary, in West Virginia, started their soap making as a hobby. The first soap scent created by the couple was "Relax," a mix of vanilla and lavender.
Over time, after they perfected their recipe, they started giving their soap away as gifts to friends and family. People liked their natural soaps so much they returned looking to purchase more.
In 2012, they started production under the name of Wild Mountain Soap Company, selling to local B&Bs, resorts, shops, and vacation rentals. Within two years of launching their business, their one scent expanded to more than 50 different scents.
Finally, in 2014 they opened their retail shop in Fayetteville, West Virginia. Even though they have their own storefront they still sell their soaps at the original local shops.
In addition to making and selling soap they also carry:
Soy Candles
Body Wash
Bath Bombs
Deodorant
Bug Repellent
Lotion
Face Serum
Toner Pads
Scrubs
Pet Products
Their soap is made from a variety of fats like:
Lard
Crisco
Coconut Oil
Palm Oil
Shea Butter
Castor Oil
Their soaps come in fragrances such as:
Appalachian Waterfall
Almost Heaven Honeysuckle
White Lye
Bay Rum
Blackberry Sage
Cedar and Saffron
Cowboy Coffee
Cranberry Spice
Tuberose
Vanilla Almond
Wildflower Honey
Dead Sea Salt and Dead Sea Clay
With over 50 scents available the best way to sample their soaps is by ordering the soap of the month club.
Membership options include:
6 months $175
12 months $350
Each month you will receive 1 bar of artisan hand-made cold processed soap. For an additional $20 per month, you can receive a combination of soaps and other body products.