Using lunch meat in sandwiches is the classic go-to for lunches (or for brunch picnics). It's easy to see why too, as lunch meat is easy to use and can be found almost everywhere. But, this meat isn't as desirable as it seems. Alternatives to lunch meat are a great way to vary up your meals, to make them less boring and much healthier.
After all, lunch meats are often heavily processed. Some products have ingredients added in to improve their flavor, to make them last longer, or to give them just the right color.
Processed meats aren't just unappealing, they can even be dangerous. In particular, this type of meat has been linked to increased cancer risk, which is greatly concerning if you or your kids each lunch meat most days.
Thankfully, there are plenty of other options. You can even move away from the sandwich idea entirely and try bento boxes. These follow a Japanese style of eating and are a fun way to make lunch much more interesting.
Delicious Alternatives to Lunch Meat
Peanut Butter and Jelly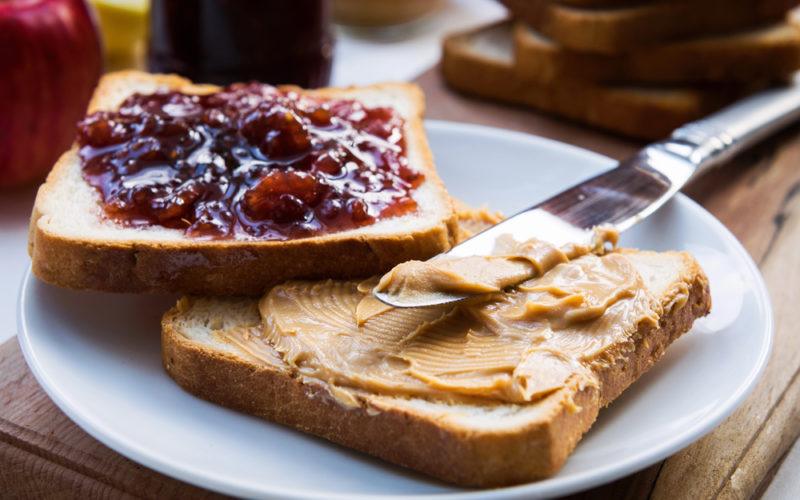 This one's a classic that you've seen time and time again. Still, peanut butter and jelly sandwiches are popular for a reason. They offer a fantastic balance of sweet and savory, along with delicious flavors that most people love.
You don't need to stick to this exact combination either. You can also vary things up. For example, why not try a peanut butter and honey sandwich, rather than a peanut butter and jam one?
I've even seen people combine peanut butter with fresh berries. The flavor profile is similar to peanut butter and jelly, except that the whole thing tastes fresher and more vibrant. Besides, many preserves use added sugar, so they're much sweeter than they need to be.
Nut Butters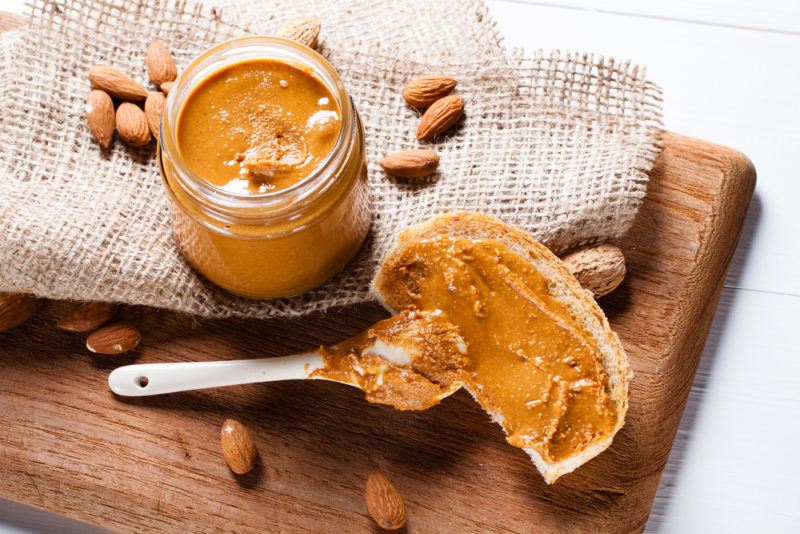 For that matter, why not play around with a different type of nut butter? Almond butter, cashew butter, and macadamia nut butter are all options. You can even find some versions made with raw nuts and others made with roasted nuts instead.
Each type of nut butter has its own distinct nutritional advantages and a slightly different flavor. Any type can be delicious on its own in a sandwich or combined with a sweet ingredient like jelly or honey.
Don't forget about Nutella either. This is a type of hazelnut butter, except that it heavily relies on sugar, cocoa, and milk powder as well. Not surprisingly, Nutella isn't as healthy as nut butters, although it is pretty delicious.
Other Sandwich Spreads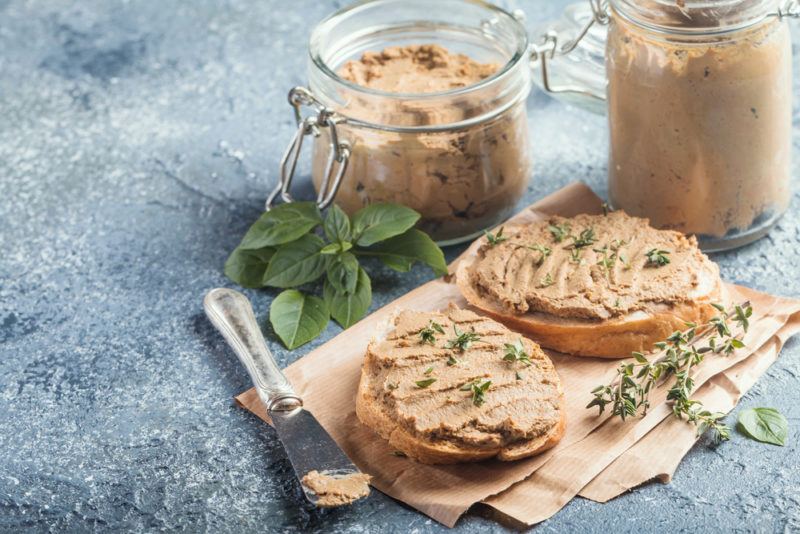 Nut butters are one type of spread to adorn your sandwich with, but they're far from your only choice. There are plenty of other spreads to rely on.
You'll see some of these in the grocery store marketed as sandwich spreads. You can make others yourself using a recipe that you find online. Or, why not take a classic spread like mayonnaise and kick it up a notch with some spices?
Hummus is another classic choice. It pairs well with roasted vegetables or even raw vegetables.
For that matter, most types of dips work excellently as a spread in your sandwich. You might include other ingredients too or even just have the dip on its own.
Vegetables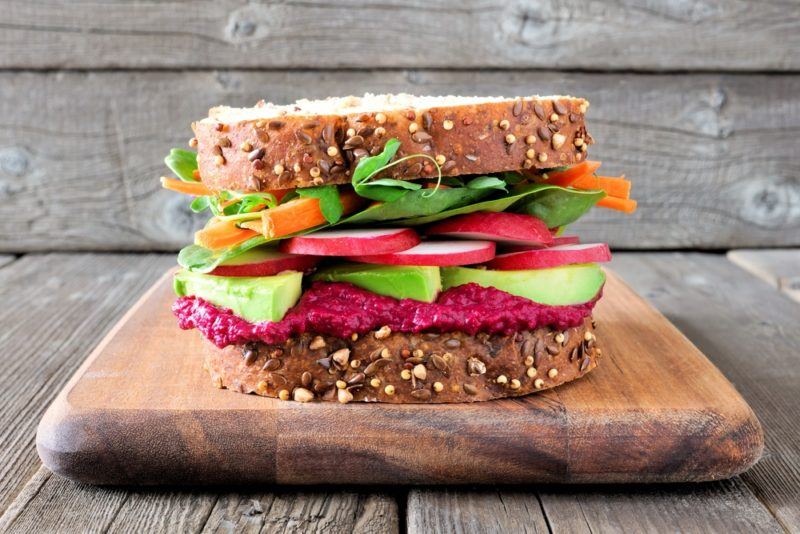 Who says that you need meat in your sandwich to begin with? It's often easiest to just skip the meat altogether and load up on vegetables instead.
Lettuce, tomato, cucumber, and bell peppers are all sandwich classics. You don't need to stop there either. You can get highly creative with vegetarian sandwiches and pull off some amazing combinations of ingredients. After all, many vegetables taste delicious when served raw.
What about pickled vegetables or even pickled eggs? Pickling changes the flavor and nutritional profile of vegetables, making them even more powerful as a sandwich ingredient. The flavors can be intense, so you might make a sandwich that uses some pickled vegetables and other non-pickled ones.
Roasted vegetables work well too. Try char-grilling some, so that you get a nice smoky flavor in your sandwich. Char-grilled capsicums make some of the best sandwiches ever. These pair well with spinach or other dark leafy greens.
Salad Sandwiches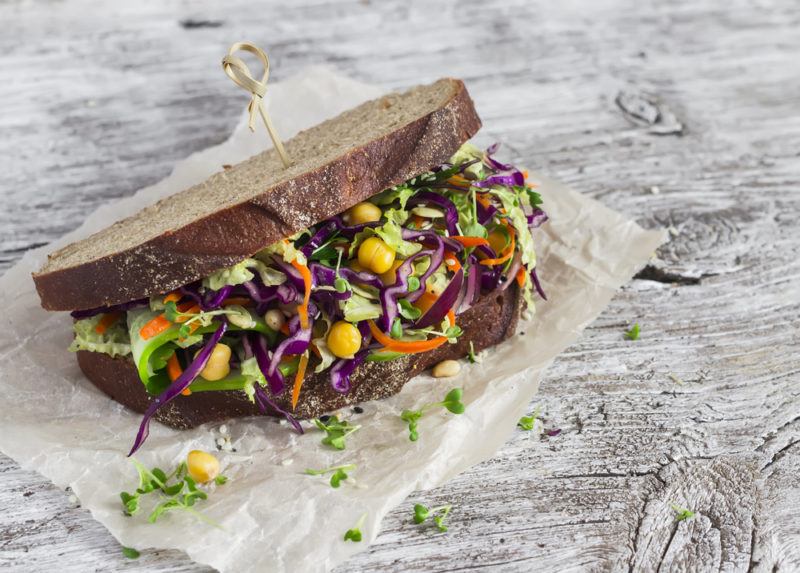 Did you know that most types of salad work well between two slices of bread? We're not kidding. The bread provides a delightful texture contrast to a crisp salad, while making the salad easier to eat too.
Coleslaw is an easy place to begin. It's simple to make or you could even find a premade version instead.
Don't be afraid to get creative. Even options like potato salad or pasta salad can work surprisingly well in a sandwich. Of course, some trial and error is needed here. It will take a little time to find the right salad, bread, and other ingredients to create the perfect sandwich.
Still, experimenting is half the fun. You're certain to make a few delicious mistakes along the way.
Cheese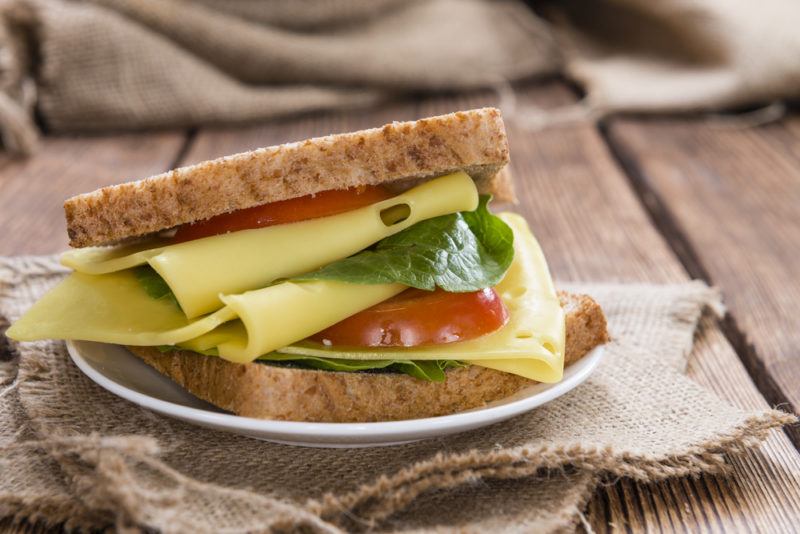 While cheese often features in lunch meat sandwiches, it can star on its own too. The most obvious approach is cheese slices. These are easy to use and are the perfect thickness.
There's one limitation though. If you're buying pre-sliced cheese from the store, make sure that you're getting real cheese, rather than a processed alternative.
Why not play around with other types of cheese? Soft cheeses, like brie and camembert, are a fun alternative. They often get softer and have a more developed flavor when they're warm, which is perfect for a sandwich that will be sitting out of the fridge for a while.
Smoked cheese adds a delicious edge to your sandwiches too.
Don't forget about fresh cheese either, including options like cottage cheese and cream cheese. These are classic sandwich spreads. The protein they offer helps to make your sandwich much more satisfying.
In most cases, cheese on its own isn't going to be all that tasty. Combine cheese with vegetables, on the other hand, and you've got a winner. Cream cheese and cucumber, for example, is a simple pairing that always works well.
You could also try the Australian classic of cheese and vegemite. That's a flavor combination that you'll either love or hate. Still, why not try it once just to say that you did?
Egg Salad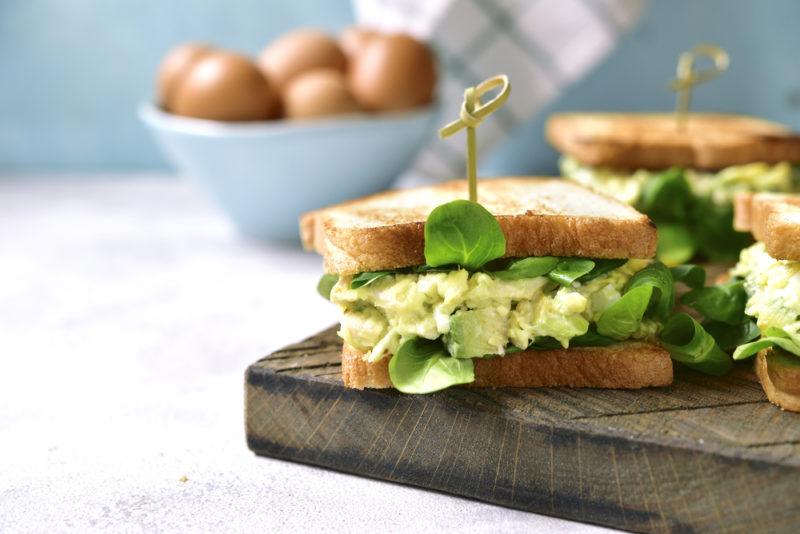 We've already talked about salads, but egg salad is such a classic that it needs a special mention. The most basic version involves hard boiling eggs and then mashing them up with some mayo and a little salt and pepper.
This salad is perfect as a lunch meat alternative because you're getting plenty of protein from the eggs. This helps to fill you up. You'll stay satisfied for much longer than with a sandwich that only contains vegetables.
Of course, egg salad has a distinct smell that isn't suitable in all situations. If you're eating lunch around coworkers, especially on a hot day, an egg salad sandwich mightn't be the smartest idea.
Avocado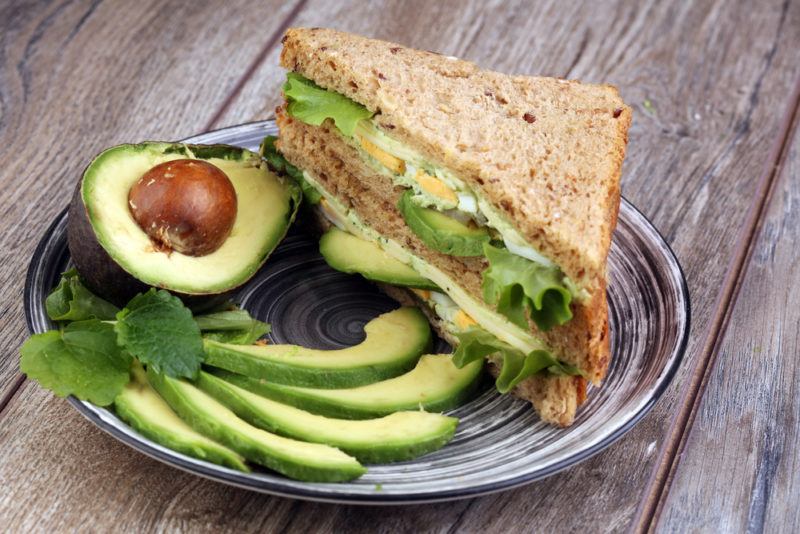 Avocado doesn't only belong on toast. It is also excellent as a sandwich filling. You could slice the avocado or mash it up, much like you do when making egg salad. Either approach is equally delicious.
While avocado would taste pretty amazing in a sandwich on its own, you could also combine it with other ingredients. Avocado, sliced tomatoes, and egg salad is a divine combo that you won't regret trying.
Leftover Meat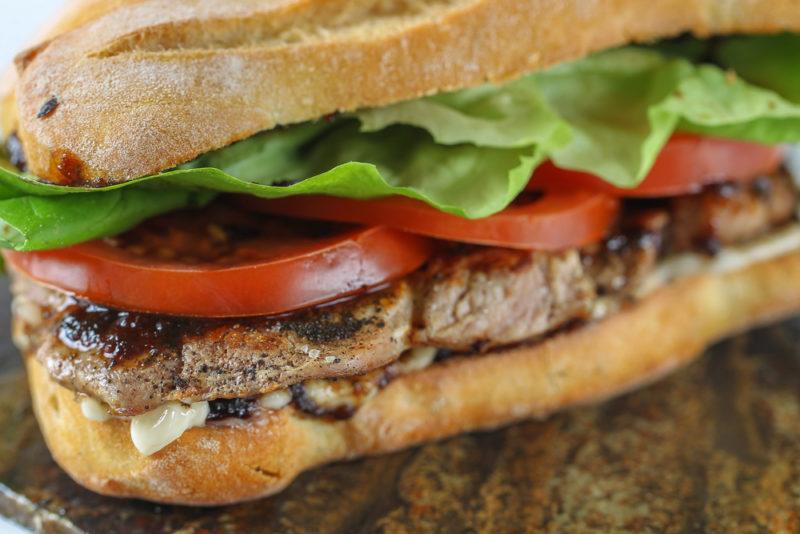 Lunch meat is problematic because it's highly processed and is often filled with nitrates. This doesn't mean that you need to skip meat in your sandwiches entirely. Instead, you need to find healthier types of meat to include.
Leftovers are one example.
You'll often have some meat remaining from dinner the night before, so why not repurpose that into a sandwich? Sliced steak, shredded chicken, even fish fillets can go wonderfully in a sandwich, especially if you include plenty of vegetables as well.
Cooked Meat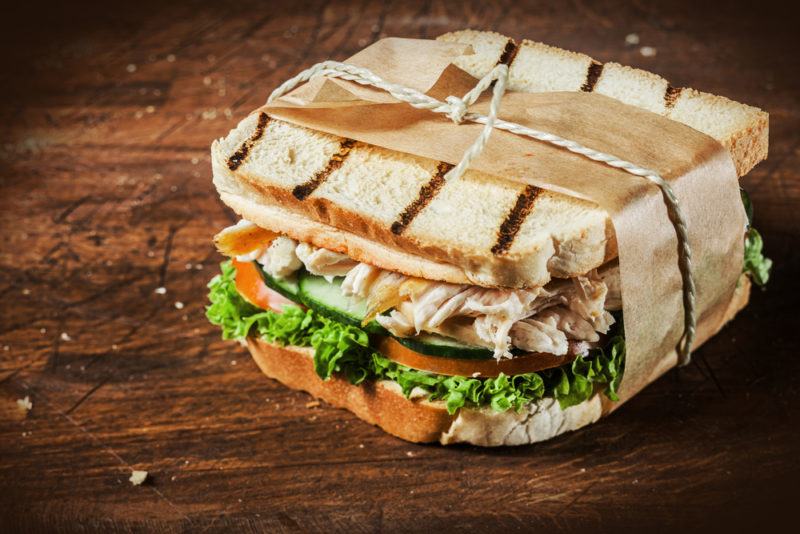 You might not have the right leftovers for sandwiches at the right time. If that's the case, why not cook meat especially for sandwiches? Shredded pork and shredded chicken are both fantastic examples, as it's easy to make these moist and flavorful. They're more interesting than deli meat too.
You could cook chicken breast and slice it too. The flavor here should be similar to chicken lunch meat, but you're serving something that's much less processed.
Rotisserie chicken can be a perfect choice for anyone in a hurry. These can be purchased from many grocery stores and aren't that expensive. They're delicious and healthy, plus all of the work is done for you.
Beans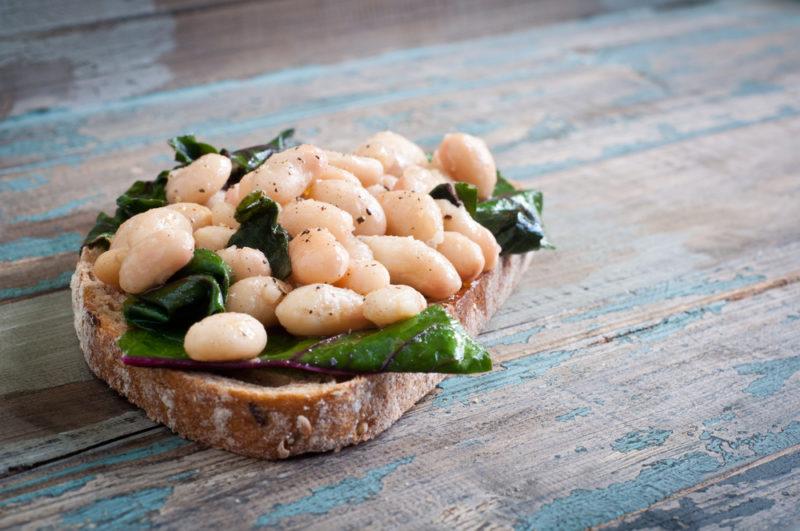 Beans aren't your typical sandwich ingredient. Never say never though, as there are a few ways to use beans. The first is to make an open-faced sandwich instead of a regular one. Smash some beans up and they act as a nice chunky spread. Mixing some herbs into the beans can make the whole combination taste even better.
You can do something similar with a pita pocket or a wrap. Some veggies would be a welcome addition too, helping to give you some vibrancy and crunch.
An alternative approach involves using beans as an ingredient to make homemade meat alternatives. For example, you can make vegan burger patties using beans and a variety of other ingredients. These make for hearty sandwich additions.
Or, what about using refried beans? These most often feature in grilled cheese sandwiches. They're a wonderful way to make the sandwiches more filling without adding meat.
Salmon and Tuna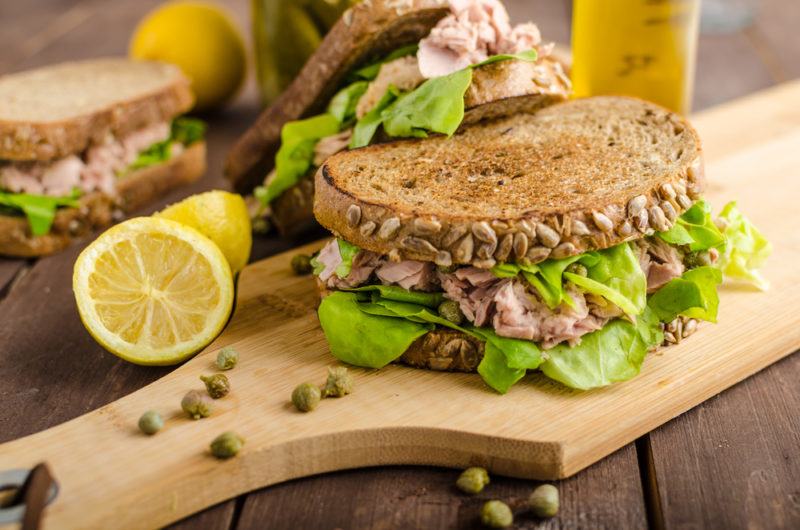 Salmon and tuna can both be an easy choice, as they can be found in cans or pouches (or as leftovers from last night's dinner). Don't forget about smoked salmon either. This is delicious and pairs perfectly with cream cheese.
Salmon and tuna are both oily fish, so they're a rich source of omega-3 fatty acids. Plus, most products in pouches are minimally processed. You're often just getting the fish, perhaps in brine, oil, or even in spring water.
Mixing tuna with mayonnaise is the classic approach here. Still, it's hardly your only option. Tuna also combines well with avocado, along with plenty of other ingredients.
Just be wary about how often you have fish sandwiches, particularly if you're using tuna. Tuna is relatively high in mercury and eating it every day can be a problem for some people. If you consume too much, you end up with mercury poisoning, which has symptoms like loss of balance and tingling.
For most people, it's safer to stick to a few servings per week. Besides, let's be honest, having the same food day after day gets boring fast.
Falafel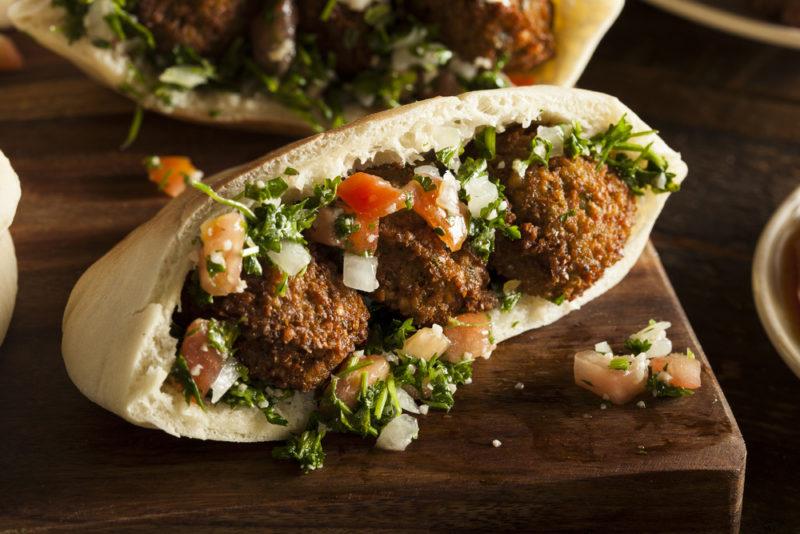 Falafel is often used as a meat alternative in pita pockets, so why not do the same thing with sandwiches? Falafel is a great choice as it relies on chickpeas, so it's healthy, vegan-friendly, and packed full of protein.
The easiest option is to buy falafel mixes. These can often be made up with just a little water, nothing else needed at all. Or, if you don't mind the work, why not make falafel from scratch yourself? Doing so is easy and you'll be an expert in no time.
Halloumi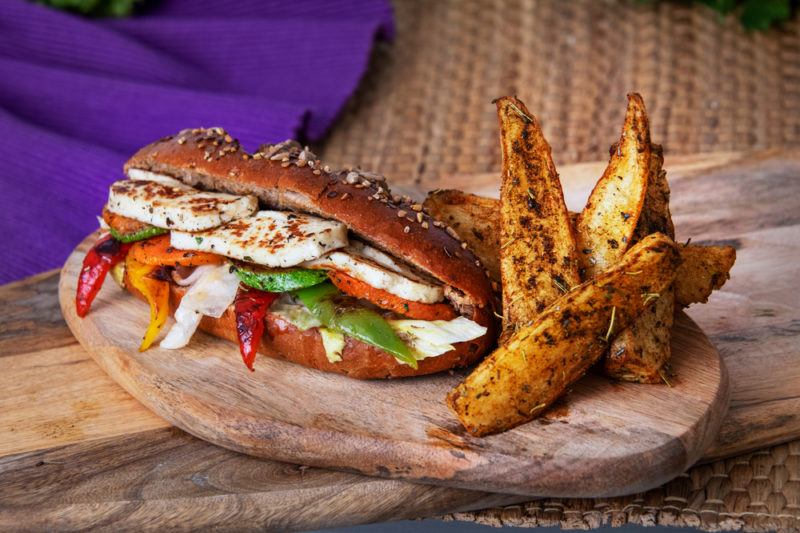 Halloumi is an interesting type of cheese. It is made from a combination of milk types, including sheep's milk and goat's milk. The most notable thing is that the semi-hard cheese has a high melting point. This means that it can be fried and grilled without the cheese melting.
The ability to fry halloumi makes it an ideal meat substitute in sandwiches. Plus, you're getting more protein than you would from a vegetable-only option.
The catch is that because halloumi is a type of cheese, it isn't a good choice for vegans.
Veggie Burger Patties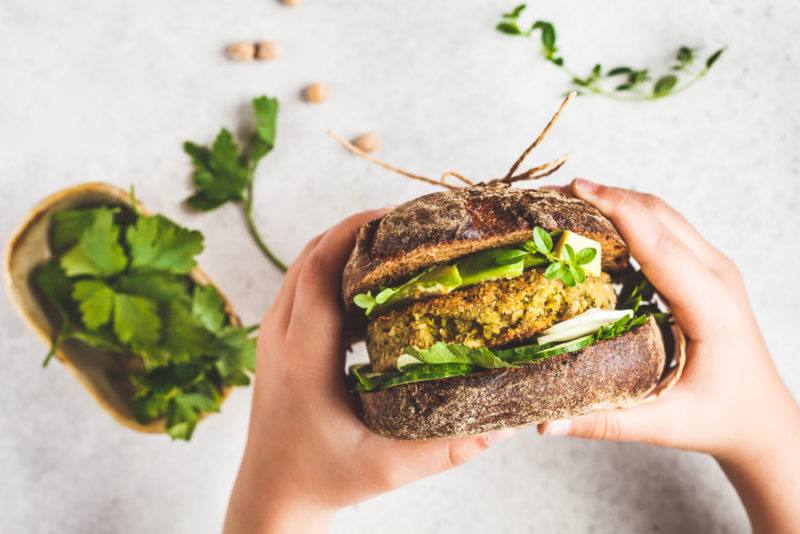 Whether they're homemade or purchased from a store, veggie burger patties are an easy alternative to sandwich meat. Many are even designed to have a similar taste and texture to meat, so you won't feel like you're missing out.
There's a variety of styles out there, including patties that focus on vegetables and grains, along with those that rely on legumes instead. The latter style is often more protein dense, which can be appealing if you want a filling meal.
These patties are often thick, but you can get around this problem by slicing them in half once they have been cooked. Once you've done this, the patties can easily be used in a sandwich.
And, on a side note, you can use a meat-based burger patty in a sandwich too. This gives you more protein than traditional lunch meat, while the burger patties are also much less processed.
Vegan Lunch Meat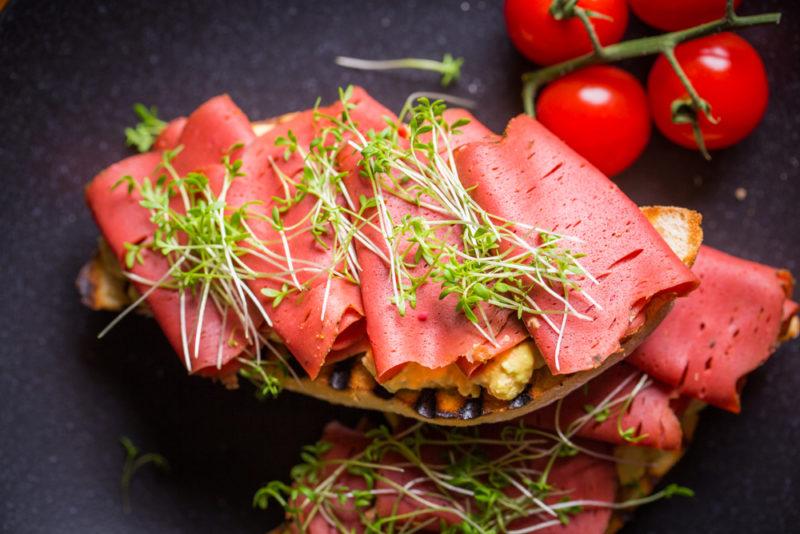 If a burger patty sounds like too much, plant-based lunch meat could be a good alternative. While this style isn't nearly as popular as vegan burger patties, there are still a few products to choose from. Tofurkey, for example, produces some lunch meats, like their Plant-Based Smoked Ham Deli Slices.
Seitan or tofu are the most common ingredients in this type of lunch meat.
The problem is that such products tend to be highly processed. The Tofurky version includes ingredients like carrageenan, dextrose, vital wheat gluten, can sugar, natural smoke flavor, natural flavors, and colors.
To get something more natural, why not make your own? This recipe relies on tofu that has been run through a food processor and then mixed with spices. The style is a simple way to get the flavor and texture of lunch meat with less processing and no animal products at all.
Eggplant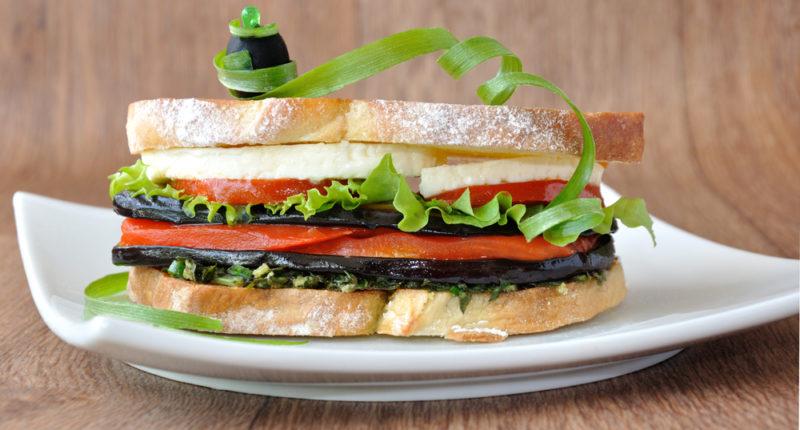 Eggplants work surprisingly well as an alternative to meat. They have a firm texture and are somewhat meaty once they've been cooked for a little while. The trick is to make sure that they're not mushy.
I've seen eggplants used in sandwiches with fresh ingredients like lettuce, but they can even better in a grilled sandwich, with additions like cheese and char-grilled capsicum. In that type of sandwich, the eggplant even adds a meaty type of flavor to the mix. You're also getting a nice purple color.
Chickpeas

Chickpeas are often used to make a vegan version of a tuna salad. Somehow the flavor and texture profile is surprisingly close to tuna. There are many recipes that you can experiment with, like this one from The Simple Veganista.
You might even find that your chickpea-based sandwich tastes better than one made using tuna. The protein in chickpeas also makes this a surprisingly filling sandwich.
Tofu

What about tofu? Slices of tofu can easily be used in a sandwich. You'll often do this by relying on tofu that has been marinated, cooked, and thinly sliced. A few recipes do things differently, like by using fairly thick slices of fried tofu. That approach gives you a completely different sandwich, one that's still very tasty.
Tofu sandwiches don't sound amazing, that's true. Still, tofu can be delicious when it's prepared well. Don't worry if you're unfamiliar with using tofu, there are plenty of recipes out there.
What Are The Healthiest Lunch Meat Alternatives?
The healthiest options will always be the whole food ones, such as vegetables, avocados, beans, and chickpeas. Legumes like beans and chickpeas are particularly good, as they provide plenty of protein. This protein helps to keep you full, giving you a more satisfying sandwich. After all, a sandwich that mostly consists of bread and vegetables won't keep you satisfied for long.
Which Ingredients Are Vegan Friendly?
Fruit and vegetable-based sandwich fillings are typically vegan friendly. This includes using avocado, salad ingredients, or vegetables like eggplant.
Don't forget about legumes either, such as chickpeas and beans. But, if you're making any type of spread with these, pay attention to the other ingredients. For example, using regular mayo with chickpeas would stop your filling from being vegan friendly.
Finally, there are all the ingredients designed for vegans, including actual vegan lunch meat, vegan burger patties, and falafel.
What Deli Meats Are Not Processed?
While deli meats are often heavily processed, this isn't always the case. You can find some relatively unprocessed ones as well, particularly fresh chicken, beef, and turkey. Look for products that are simply cooked meats that have been sliced thinly. Some delis will use terms like natural to help you spot the healthiest meats. However, you'll still need to be careful, as some products are more processed than they look. The best way to be safe is to prepare