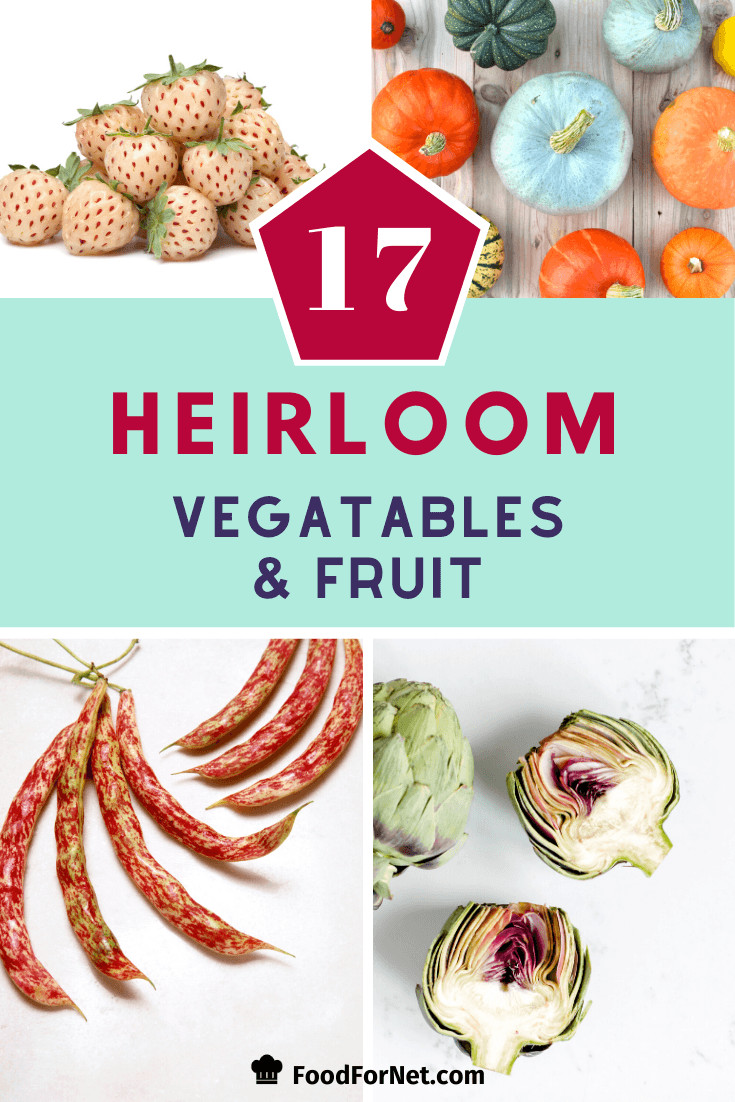 There is an amazing variety of fruits and vegetables out there, yet, we seem to get in the groove of buying the same ones over and over again. Not only is this boring, but we are missing out on such a wide variety of other produce out there – and much of that tastes and looks fantastic.
Heirloom fruits and vegetables are one great way to get out of your comfort zone. Although the definition of these is loose, the term basically refers to an old cultivar of a fruit or vegetable that is maintained through open pollination. There are many of these different cultivars out there, often isolated to specific regions.
While heirlooms might be great options for gardeners who grow their own, the rest of us are out of luck, as these varieties rarely ever turn up at supermarkets. If you're lucky, you might find some of them at farmer's markets, but even that is rare. Nevertheless, as these 17 examples will show you, keeping an eye out for heirlooms is certainly worth the effort.
Heirloom Vegetables & Fruit
Watermelon Radish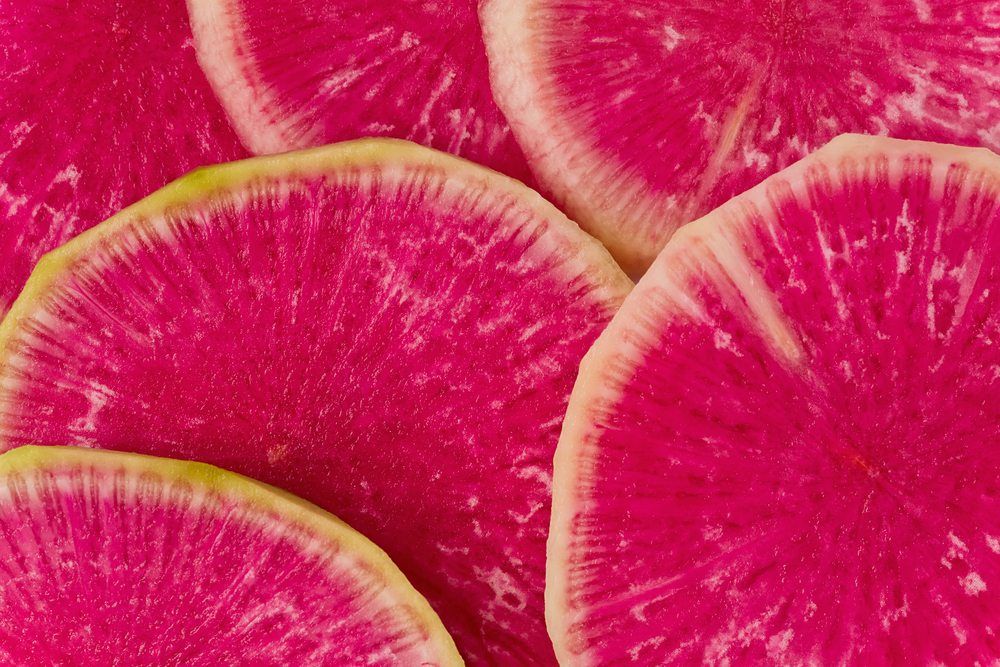 Watermelon radishes are heirloom Chinese Daikon radishes. With green skin and a red/pink interior, it's easy to see where these radishes got their name from. The flesh of the radish tends to be relatively mild, although it does have a slightly peppery taste. Like normal radishes, watermelon radishes can be used either cooked or raw, cold or hot. So, there are lots of options for using them.
Scallop Squash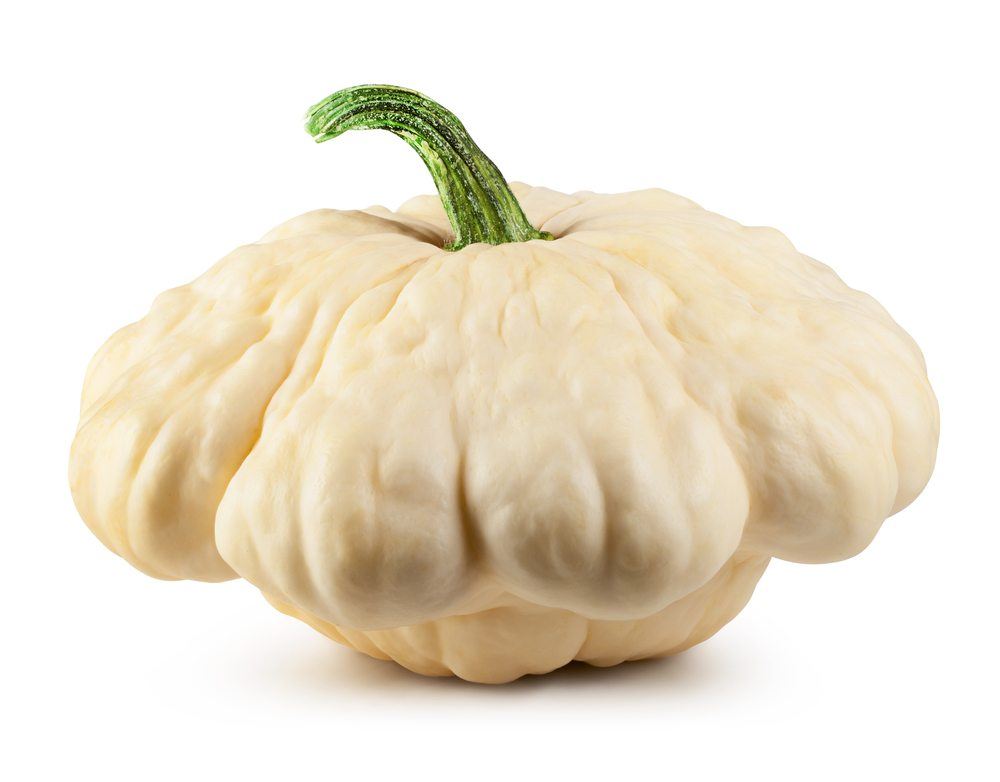 This type of squash is also known as the pattypan squash, and both names come from the round and shallow shape of the squash along with its small size. The squash can be found in white, green or yellow varieties, which are similar in taste. One approach for using the squash is to scoop out the inside and mix them with herbs and spices before reinserting them. Once the flesh has been removed, the empty husk is also sometimes used as a dish to serve other foods in.
Pineberry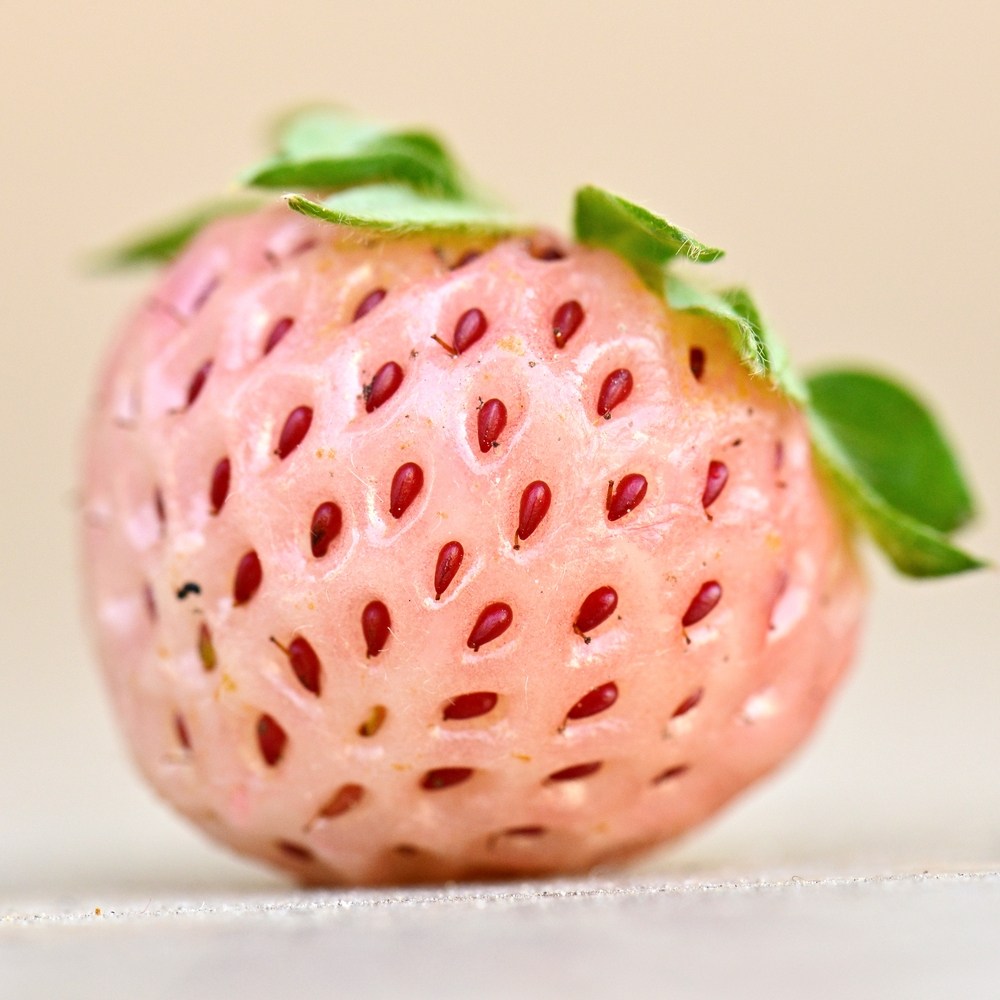 A pineberry is a much more unusual cultivar of the strawberry, although the popularity of this cultivar is growing. When the berry is completely ripe the flesh is almost entirely ripe, although the seeds remain red. Along with their unusual appearance, pineberries don't taste like traditional strawberries. Instead, their taste resembles the taste of a pineapple. Despite increased interest in the berry, it is still hard to find, as it is not particularly profitable to grow.
Purple Daikon Radish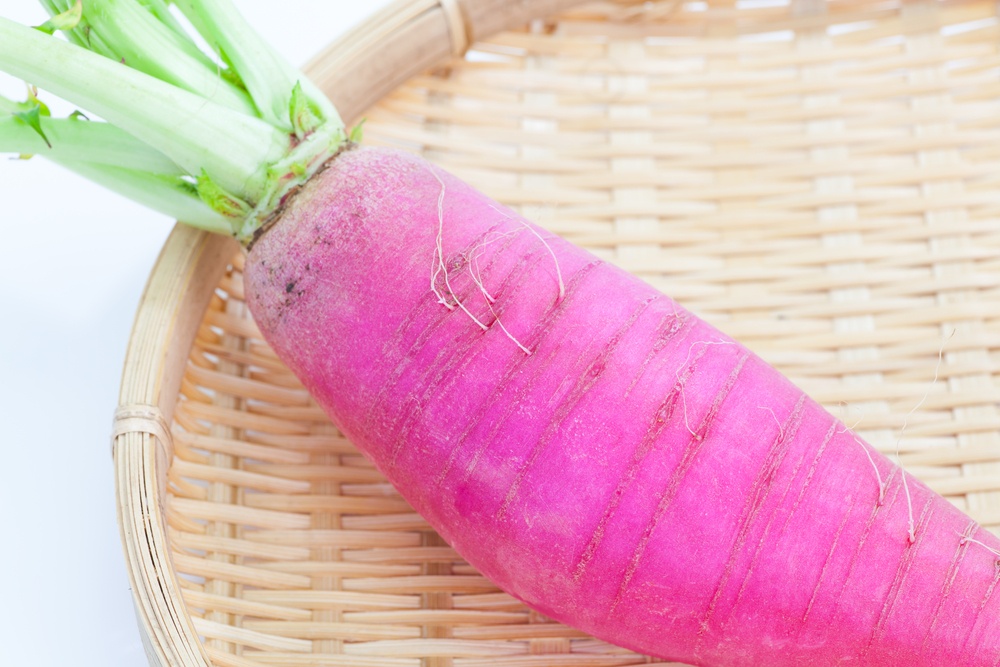 The purple daikon radish certainly stands out, especially as we don't eat a whole lot of naturally purple foods. It is categorized as a winter radish and grows throughout the winter months. Not only does the vegetable survive the frost with ease, but it also grows well in frost conditions. Like most winter radishes, the purple daikon tends to be tougher and hardier than the typical radishes eaten in the summer. Yet, it is still a delicious and healthy addition to a winter meal.
Beef Tomato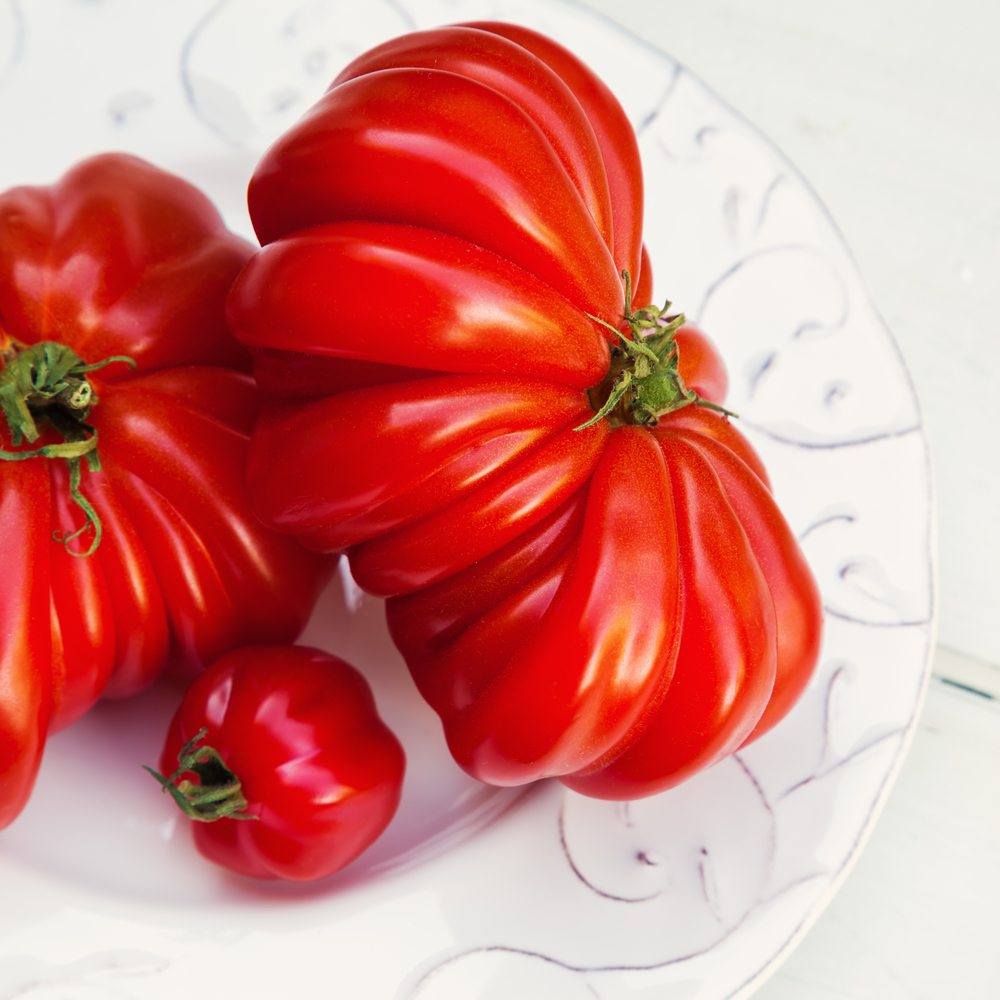 The beef (or beefsteak) tomato is an unusual variety of cultivated tomato. In general, the tomatoes tend to be much larger than the more common varieties that you see in stores and their appearance is also much more unusual. Their size makes them a good choice for sandwiches and some other applications, but they are not commonly grown commercially. One of the key reasons for this is that the unusual shape and size of the tomato makes many mechanization processes more difficult.
Fire Beans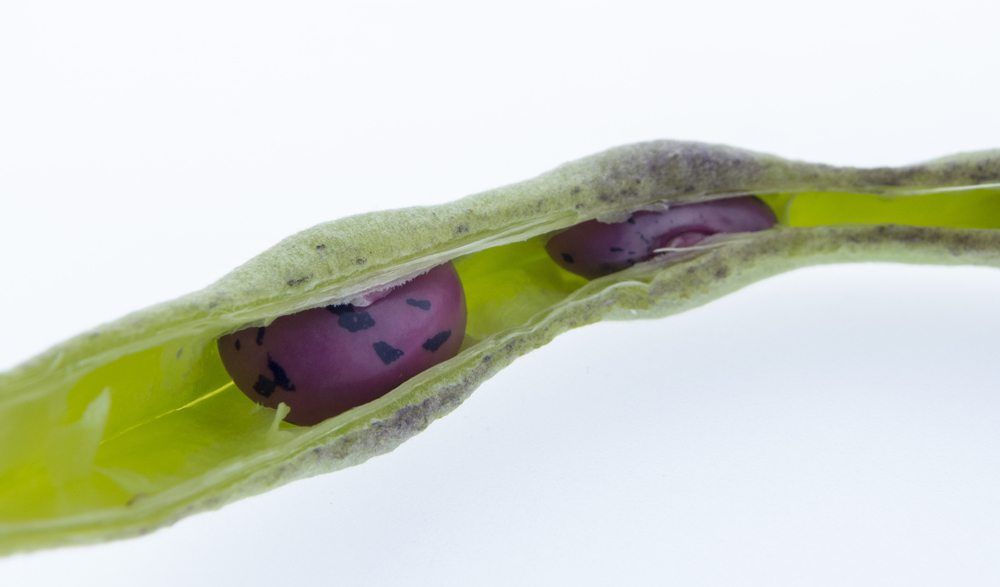 Also called tongue of fire beans, these heirloom beans are especially unique because of their appearance. When the pod is fully ripe it has a red-streaked appearance, which is probably what gives the variety of beans its names. In a similar way, the beans themselves are also mottled. Their flavor tends to be on the nutty side, and they are a particularly useful ingredient for stews and casseroles. The beans absorb the flavors that they are cooked with, which can make many dishes more unique.
Chinese Yam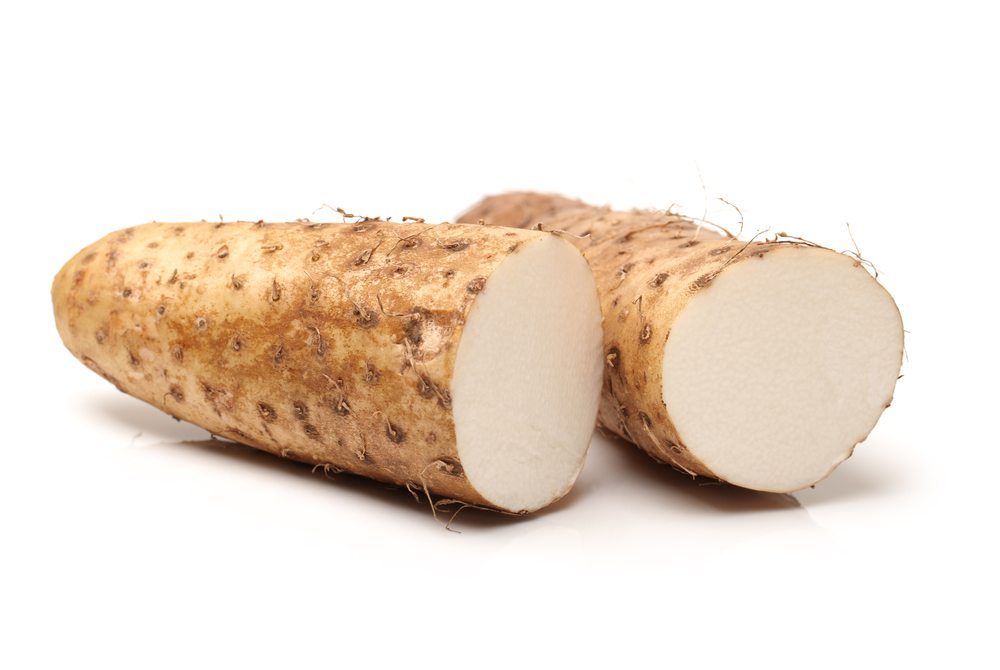 One of the most interesting things about the Chinese yam is that you can eat it raw. This is unusual, because just about every other type of yam must be cooked prior to consumption. A common approach for using the yam is adding it to noodles, although it is sometimes also eaten plain as part of a side dish. Other uses of the vegetable include stir-frying slices of yam and including the yam in stews.
Amana Orange Tomato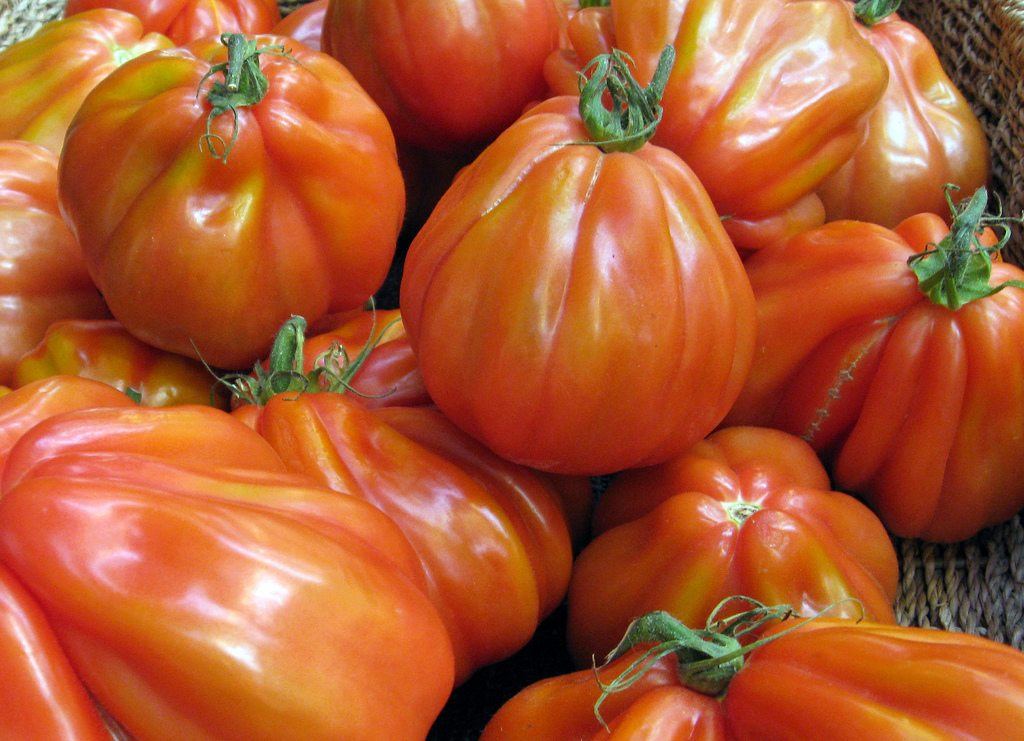 The Amana orange tomato is another unusual member of the tomato family. The most unusual part of this variety is the orange color, although the rest of its visual appearance is similar to the beef tomato. The flesh itself tastes similar to a normal tomato, although it does contain both sweet and tart components. While the fruit is not often sold commercially, the seeds can be readily purchased, giving gardeners the option of growing their own.
Hopi Corn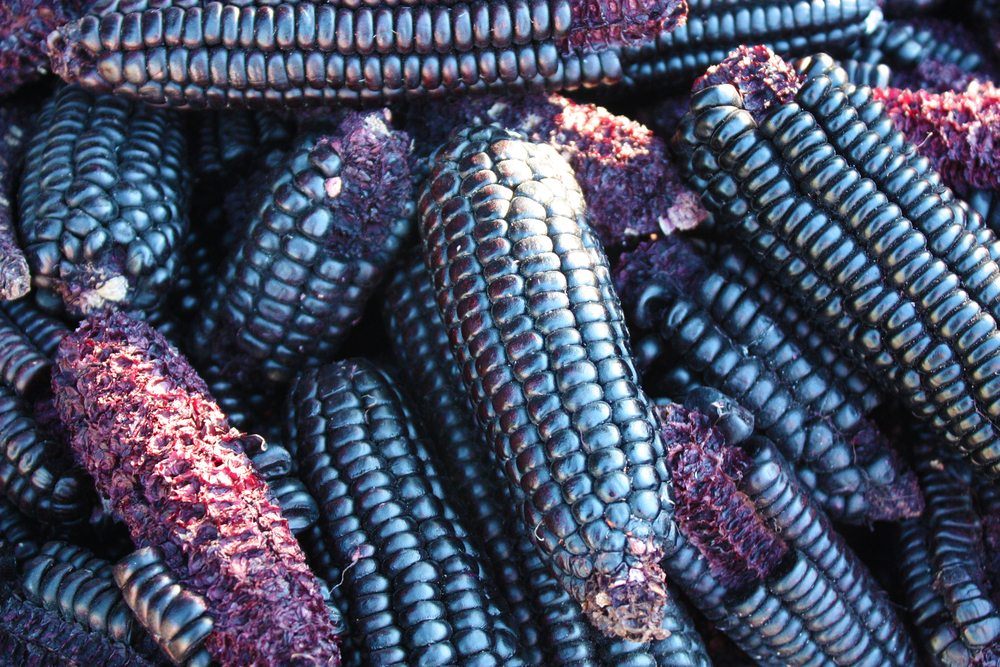 Hopi corn is one example of the many different colored varieties of corn. This particular variety is frequently used in Central and Southern Mexican cuisine, including in a dish called tlacoyo. Likewise, the corn is also an important component of Hopi culture and is associated with a number of traditions. The corn is also used in the production of some more widely recognized products, such as blue corn chips.
White Carrot
Traditionally, most of us consider carrots to be an orange vegetable (or root to be precise), but that isn't always the case. Indeed, in Europe in historical times white carrots were the prominent type of carrot found. Although they might look similar, white carrots are not simply parsnips, and white carrots maintain many of the characteristic flavors of carrots. However, the flavor of white carrots does tend to be a little smoother, which can make them more desirable in some dishes.
Purple Artichoke
The purple artichoke is another vegetable that defies our standard expectations of what color a given vegetable should be. This type of artichoke has a rich and nutty flavor. The variety is particularly popular because of the taste and also the appearance, as they work well in a range of dishes. In general, the purple artichoke can be treated like a regular in terms of preparation and cooking.
Banana Legs Tomato
When ripe, banana legs tomatoes are bright yellow, long and narrow compared to many other tomato types. The appearance of this type the tomato alone makes it an interesting addition to salads. They also work well in ketchup, resulting in yellow ketchup that can be an interesting talking point. The taste of the tomato is relatively mild and it has a meaty texture. As with most items on this list, it is hard to find these tomatoes in stores, but there are many different sources for the seeds for those inclined to try and grow them.
Purple Majesty Potato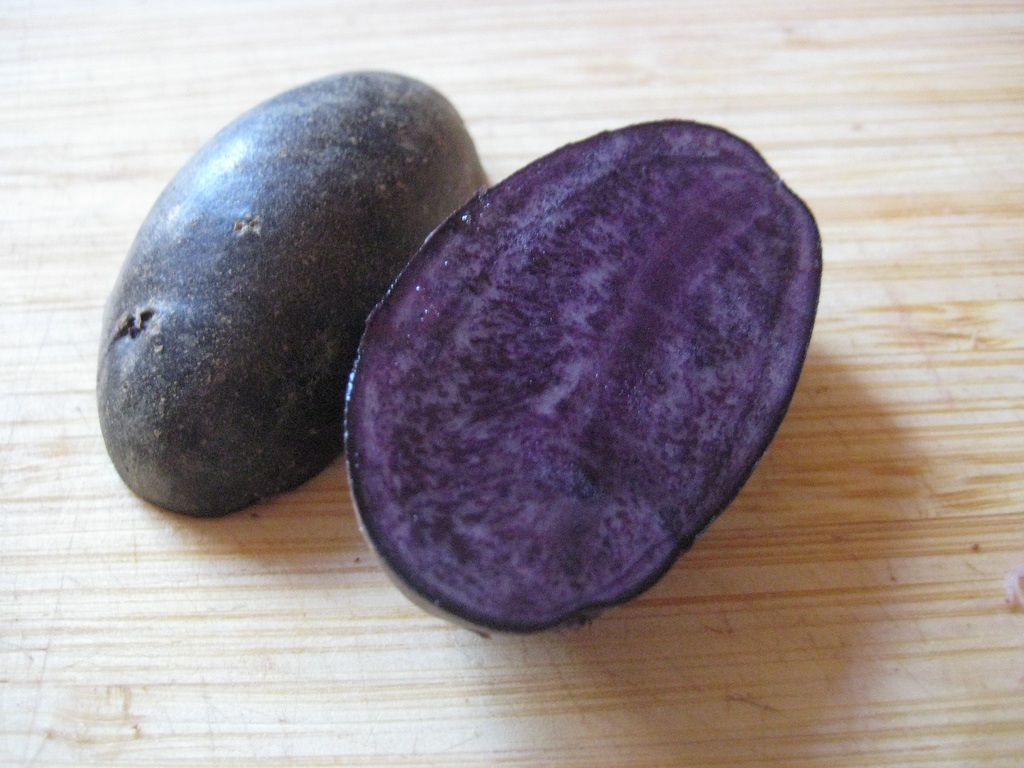 Like the other purple items on this list, the purple majesty potato isn't artificially colored in any way. Instead, this is a potato variety that is deep purple inside and out. The potatoes have a sweet and buttery flavor, and can be used in the same way as any regular potato. They work particularly well in dishes where the color contrasts other ingredients, such as in potato salads or even just mashed potatoes. The rich color of the potatoes also means that they are high in natural flavonoids, which can help to improve health.
Peter Pepper
Peter peppers are heirloom chili peppers and they are most well-known for their unusual shape. When they are ripe, they can be red, yellow, or shades in between. The pepper has a very high Scoville rating, which indicates that it is very spicy. Because of this, some people have argued that the pepper is best suited for ornamental use, rather than human consumption. Despite this, the pepper is sometimes used picked.
Red Celery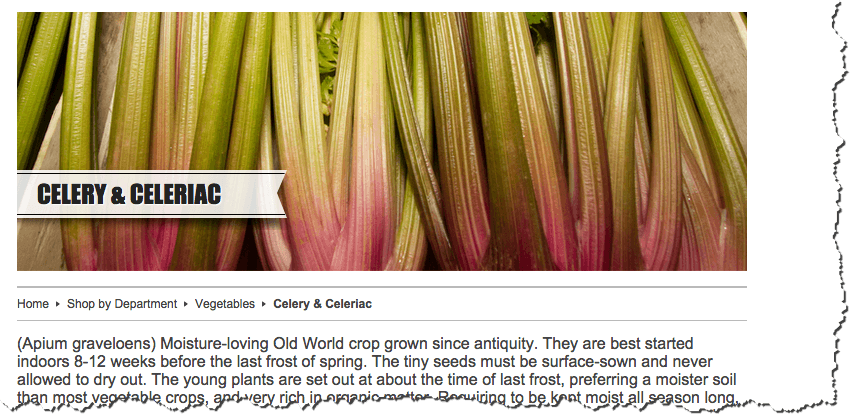 Red celery is a relatively new variety of celery and the biggest difference between this and regular celery is simply the coloration. Red celery was intentionally created through many generations of cross breading, with the aim of creating a celery variety with red coloration that retained both the flavor and the texture of normal celery.
Turkish Eggplant
At first glance, these little beauties look more likely heirloom tomatoes than eggplants. Visually, the orange fruits have very little in common with standard eggplants. However, Turkish eggplants are just as versatile as regular eggplants and they even have a pretty similar interior. So, you can use Turkish eggplants in pretty much any application where you might use a normal eggplant. The eggplant can be used in the mature or immature stage of growth, and many people do use it when the fruits are immature and still green.
Vintage Wine Tomato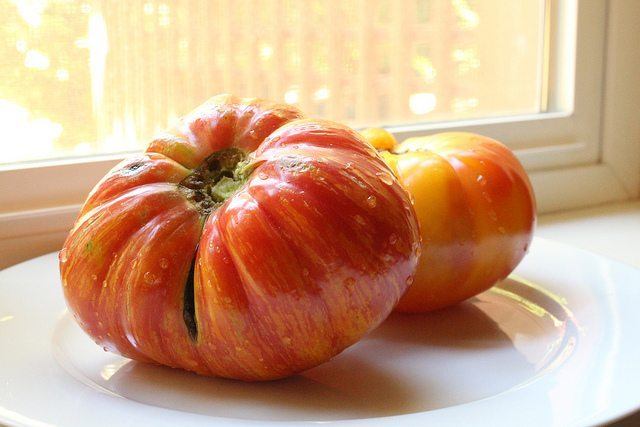 The vintage wine tomato has the unusual distinction of having a pastel shade, which is offset by golden stripes. The taste of the fruit is sweet and mild, which complements a wide range of different dishes. The tomatoes are also relatively large, which makes them work especially well when it comes to sandwiches.
The Incredible "Doomsday Seed Vault" In Norway That's Storing Over 800,000 Of The World's Heirloom