Barrels are more than just containers for aging your favorite wine and liquor. Sure, they're most commonly used as such, but there are other ways to make use of these wooden containers.
One of the most common uses of barrels other than for aging alcoholic drinks is for furniture. Head over to your local rustic-themed restaurant and you'll more often than not find a barrel or two in the store put up as decoration. They make for great tables, chairs, or even just pure decoration.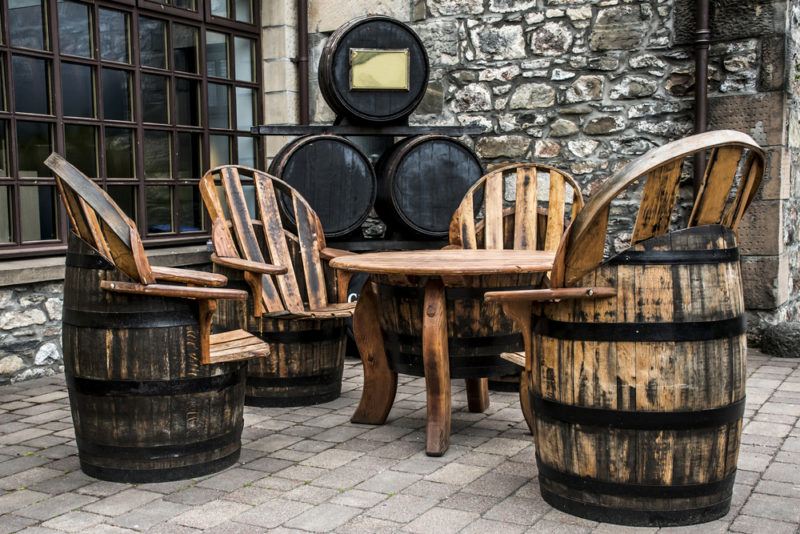 Even if you aren't using barrels for the sake of furniture, though, there are still some ways to make use of them – particularly if they're aged. If you're running a professional brewery or distillery, used barrels are great for aging, as they add more flavor and body to the drink.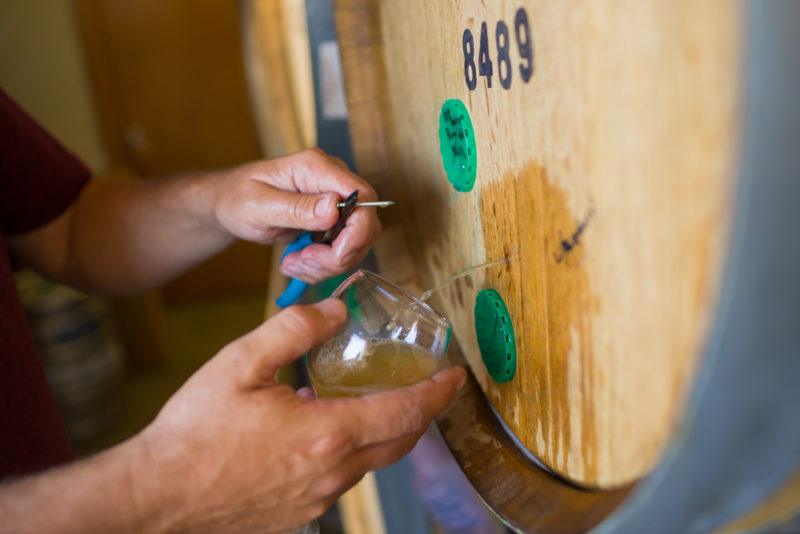 Even coffee beans have been known to be aged in used whiskey barrels. So not only are used barrels great for home decoration, they're also useful in businesses that need that extra flavor when aging.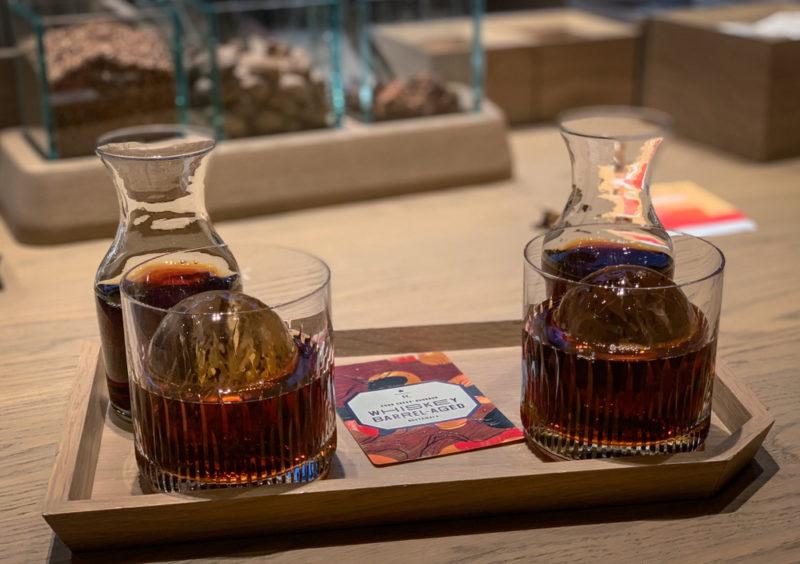 So if you're looking for a place that sells aged barrels, but you don't know where to look, you've come to the right place. We've listed 8 online stores that ship their used whiskey barrels to locations all over the U.S. of A. But before you pick one from the list and order immediately, here are a couple of pointers.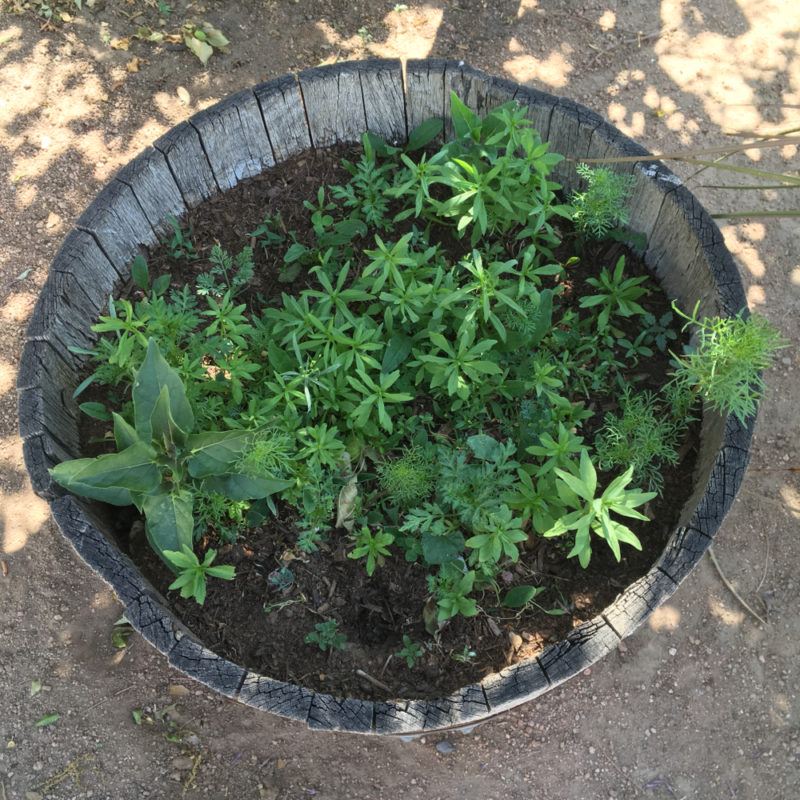 These online stores are different in their own way – some stores are more budget-focused, meaning that you can get a good deal out of them, especially if you live close to their physical locations.
On the other hand, there are some stores on this list that put a premium on quality, which makes their barrels more expensive, but generally of better condition. Make sure to know what you'd rather prioritize (quality or price) and start from there.
Where To Buy Used Whiskey Barrels Online
Rocky Mountain Barrel Company
Based in Wheat Ridge, Colorado, Rocky Mountain Barrel Company sells used whiskey barrels of different types. The way that ordering from this website works is that you'll need to get a quote for the barrels you want to buy, and they'll send them to you as soon as they can.
When it comes to their collection, Rocky Mountain Barrel Company has a few options to choose from. They have a used Colorado whiskey barrel, a JD whiskey barrel, and even an Early Times whiskey barrel. Again, you'll need to get a quote from their website to find out the price of these barrels, should you plan on buying from them.
ExoticBarrels.com
ExoticBarrels.com claims that they have the largest selection of both used wine and used whiskey barrels for sale. Whether or not that claim is true is a separate matter entirely, though, and they seem to be selling their barrels at affordable prices.
You can buy a used barrel of wine or whiskey for only $99 a barrel, which is a pretty good deal by itself. Add that to the wholesale discounts and you've got yourself an affordable supplier of used barrels. They also have a free pick up for anyone in St. Augustine, Florida, where they operate. If you want it delivered, the shipping fee will cost you anywhere from $99 to $399, depending on how far you live from Florida.
Midwest Barrel Co.
Midwest Barrel Co. is home to a vast collection of used barrels of different liquors, ranging from bourbon and whiskey to wine. They even have barrels for specialty liquors such as rum, gin, and brandy available on their store. The prices of these barrels (particularly the whiskey and bourbon ones) will cost you from $149 to $229, depending on the quality and status of the barrel itself.
Located at Lincoln, Nebraska, Midwest Barrel Co. does have shipping fees like the other services. You can easily calculate shipping costs by adding the barrels you plan on purchasing to your cart. The website will then readily give you the shipping cost you should expect from your order.
Other than used barrels, Midwest Barrel Co. also sells accessories that can make aging your whiskey easier. They have steel racks for barrels, barrel staves, bungs, and more. If you have some extra cash to spare it may be worth investing in some of these accessories.
Mystic Barrels
Located at Pittsburg, Pennsylvania, Mystic Barrels used barrels, as well as new and furniture barrels to their online customers. One thing that makes Mystic Barrels different from the rest is their promise to personally deliver your order to your door to minimize shipping costs.
Their best-selling barrels include authentic Kentucky used bourbon barrels (53 gallons), and Napa Valley used wine barrels (59 gallons). The bourbon barrels will cost you $139 a piece, but there are ways to get discounts from them. For example, by simply entering your email address on their website, you get a 10% coupon immediately, and they also have a wheel-of-fortune minigame that you can spin to win free discounts.
Red Head Barrels
Red Head Barrels is a special seller on this list because they're currently having a clearance sale for overstocked and discontinued items. This means that you can potentially get deals better than the other sellers on this list as long as supplies last.
From 1-liter oak barrels to 53-liter used bourbon barrels, Red Head Barrels sells a variety of barrels suited for aging various liquors and wine. Other than the used bourbon barrels, Red Head Barrels sells oak aging barrels for as little as $39.95. Their bourbon barrels are pretty cheap too, coming in at only $100.00 apiece.
Keep in mind that these prices are discounted due to the sale, and may return to normal in the future. So you better check their website when you can, and see if they still offer the deals you're looking for.
Kentucky Bourbon Barrel
As the name suggests, Kentucky Bourbon Barrel sells American White Oak barrels that come directly from whiskey and bourbon distilleries across the country.
They are a full-service used barrel cooperage in the heart of Kentucky, the home of bourbon itself. They not only sell used whiskey barrels but also barrels for tequila, rum, beer, and more.
What's great about Kentucky Bourbon Barrel is the quality of products and services they have for sale. Their exotic used barrels and "select" used barrels are inspected for their quality and are only put up for sale if they meet certain standards.
Other than reselling barrels, Kentucky Bourbon Barrel also repairs used barrels for customers, if they'd rather have their existing barrels fixed instead of buying new ones.
Adventures in Homebrewing
Adventures in Homebrewing is a website that's catered to individuals who want to start a professional brewery or distillery right in their backyard.
The website also sells apparatuses and equipment for homebrewing and aging, including used whiskey barrels. The website has a used 5-gallon whiskey barrel for sale at only $99.00 a barrel.
The barrel comes from an award-winning small-batch distillery. While this may or may not matter to you, something that definitely will is the possible presence of cracked staves.
Many used barrels come with cracked staves, but the website guarantees that this is normal and does not compromise the overall quality of the barrel. For shipping costs, standard shipping rates apply for the barrel.
Kentucky Barrels
As another company bearing the Kentucky name, Kentucky Barrels sells barrels at wholesale that come from the state, with whiskey barrels ranging from 5 gallons to 53 gallons. Based in their warehouse in Harrodsburg, Kentucky, the website sells everything from rustic whiskey barrels to used California white wine barrels.
The one downside to this website is the lack of a price listing for their used barrels or all their barrels for that matter.
This is probably because they want you to contact them to get a quote or schedule an appointment, as they are a wholesale barrel company. You'll need to buy quite a few barrels in order to purchase from them.