Having delicious meals in the freezer is a fantastic way to save time, especially on nights when you really don't want to cook. To get the most out of freezing meals, you need to make good decisions. We've talked about tips for freezer meals and good freezer meals to order in the past, so this time we're focusing on foods that do not freeze well.
What's the point of going to all the effort of making a meal and freezing it, just to find that it doesn't taste very good at all when you come to eat it? Unfortunately, this is the experience that many of us have when freezing food.
Freezing food isn't always intuitive either. Some meals might seem like they'll freeze well, yet end up a soggy mess once you reheat them. Others end up almost as good as when you first made them.
So, let's talk about it. Knowing more about which foods freeze well and which don't should help you get the most out of your food.   
Foods That Do Not Freeze Well
Fully Cooked Pasta
Fresh Tomatoes
High Water Content Fruit
Cucumbers
Vegetables With Sauce
Mayonnaise
Cream-Based Products
Salad Ingredients
Unappealing Leftovers
Fried Foods
Spices And Other Seasonings
Thickened Sauces And Gravies
Cans Of Food
Herbs
Eggs (Depending On The Type)
Raw Potatoes
Gelatin
Fully Cooked Pasta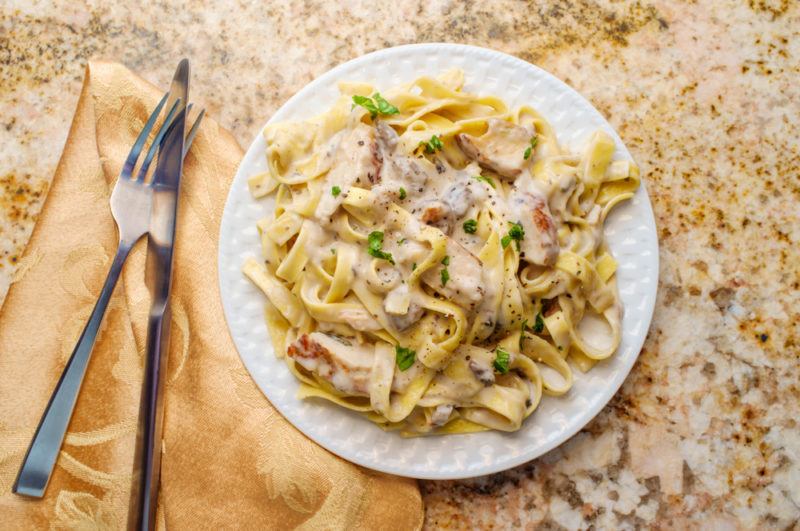 Most of the time, fully cooked pasta doesn't freeze well. The problem is that it ends up being soggy and overcooked when you reheat it. This is why so many freezer pasta meals seem to have an odd texture.
The solution is to make sure that the pasta is slightly undercooked when you freeze it. This means that the pasta ends up perfect once you reheat it.
Whenever possible, it's best to freeze the pasta separately, rather than with a sauce. If you freeze pasta and sauce together, the pasta will absorb some of the sauce, which can easily lead to soggy pasta.
Fresh Tomatoes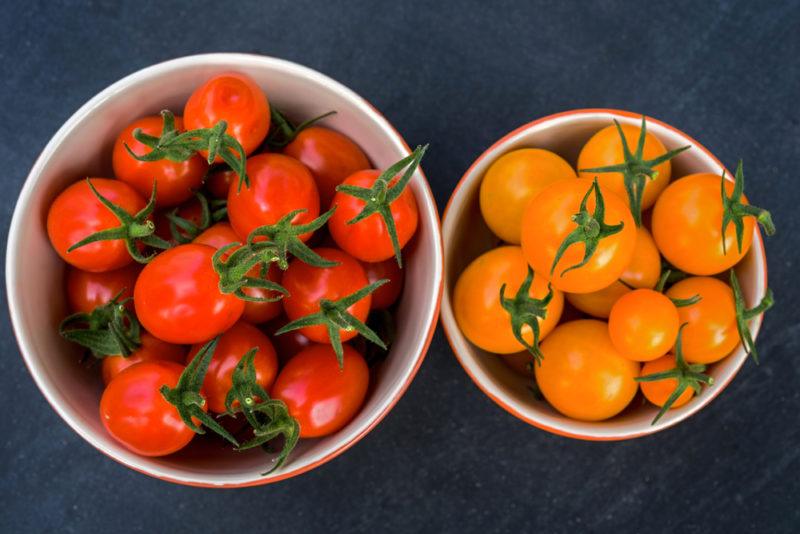 While cooked tomatoes and tomato-based sauces often freeze well, the same isn't true for fresh tomatoes at all. The tomatoes end up being slimy and they're not at all useful.
If you have fresh tomatoes that need using up, try putting them in a cooked dish instead. You could even make homemade tomato sauce or something similar. Sauces like that will freeze well and can be used for many different meals.
You might also freeze the tomatoes fresh and then cook with them once they've thawed. The tomatoes will still be fine for recipes, just be warned that their sliminess makes them a bit challenging (and gross!) to work with.
High Water Content Fruit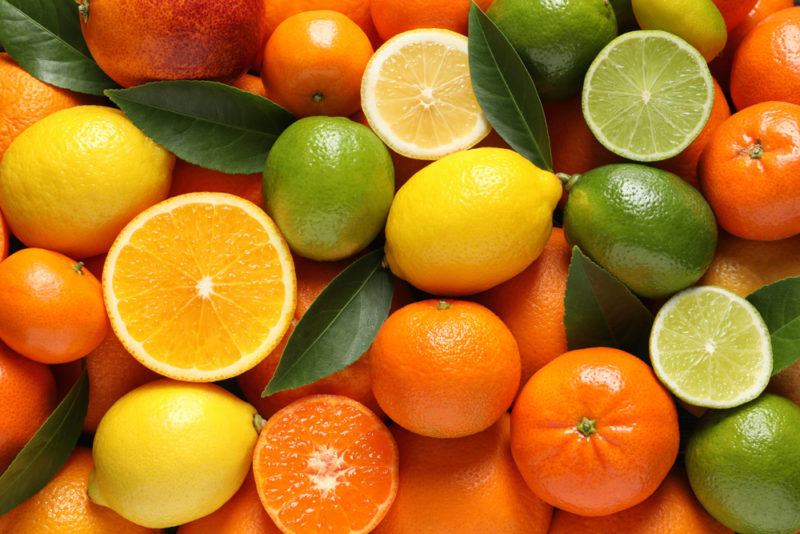 Some fruits freeze well, others don't. One difference is the water content. Fruits with high water content, like watermelon and oranges, won't freeze and thaw well.
If you're freezing fruit, look for fruit that has a decent amount of structure. Berries are a classic example. These tend to freeze well. The same is true for mangos.
That being said, you can freeze fruit that has high water content, if you don't plan to eat it thawed. For example, grapes and watermelon both make fantastic frozen snacks. They end up being fresh and refreshing when they're frozen – and their texture is perfect too.
You can also include just about any type of frozen fruit in a smoothie. You're blending everything together anyway, so the texture differences don't matter much at all. 
Another approach is to freeze fruit juice, and possibly the pulp, rather than the fruit itself. This idea works particularly well with citrus fruit. If you freeze the juice in ice cube trays, you can easily pop a cube of juice into your drink.
Cucumbers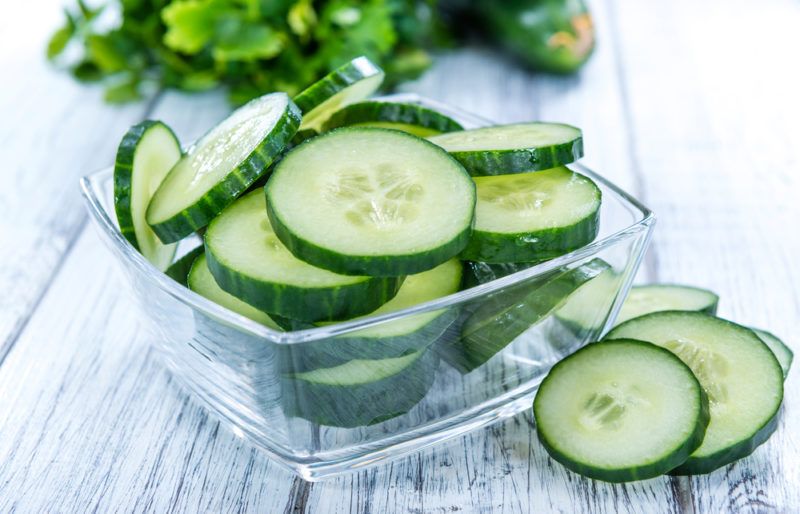 Cucumbers have high water content too, so it's no surprise that they freeze poorly. There isn't much you can do to get around the problem either, as cucumbers are normally eaten raw, not cooked.
This is one ingredient that you're just going to need to buy fresh. It simply can't be stored in the freezer.
Vegetables With Sauce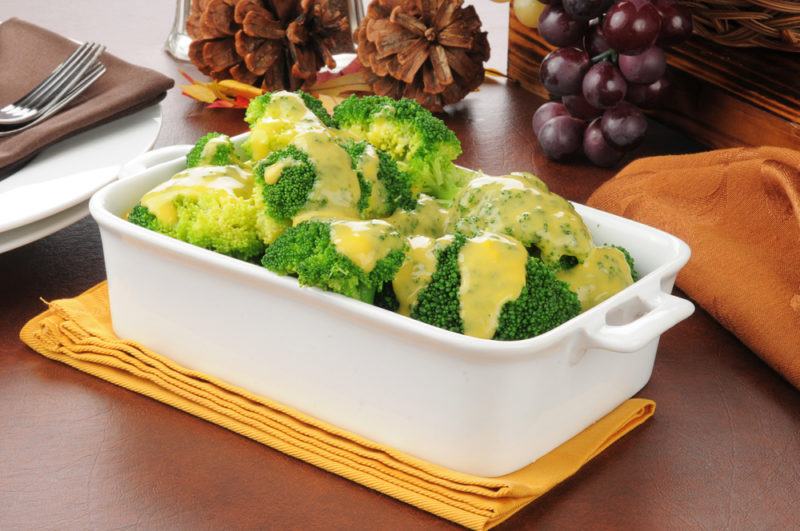 Most vegetables freeze well. The same is true for many types of sauce. But, when you freeze vegetables and sauce together, you often end up with a mushy mess that tastes as unappealing as it looks.
The problem is even worse if you're using a cheese-based or egg-based sauce, as these can end up a bit strange as they thaw.
A simple solution is to separate things out. You can easily combine the vegetables and the sauce once both have been thawed. Doing so is a more versatile approach too, as you can use frozen vegetables in many ways.
To be safer still, you might only freeze the vegetables, then make the sauce fresh when it is time to eat. Many sauces won't freeze well anyway and don't take all that long to make.
If you do plan to freeze vegetables with sauce (like if you have leftovers from a meal), the end result might be salvageable if you thaw with caution. Thaw the food in the fridge and stir it periodically. This helps to stop your ingredients from getting mushy and creates better outcomes all around.
Mayonnaise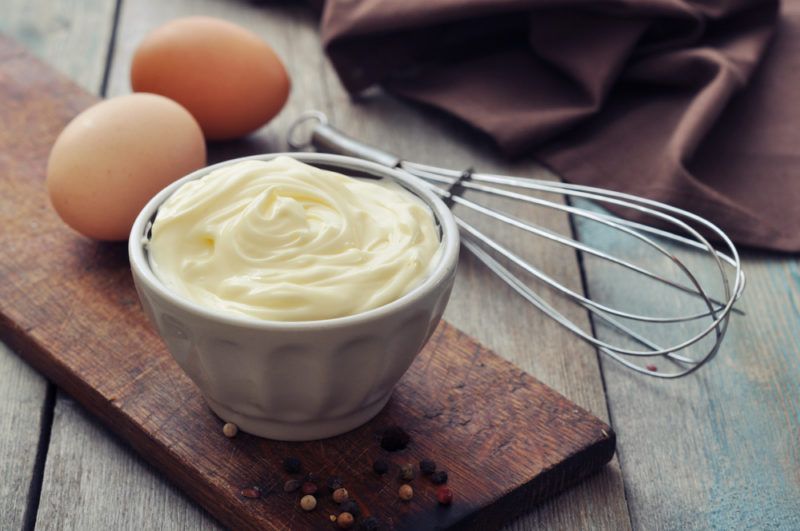 Mayonnaise tends to freeze fine, but it often separates as it thaws. This effect occurs with all types of mayonnaise and is strongest in homemade mayonnaise (as commercial products often use stabilizing additives).
It is still possible to use thawed mayonnaise if you pour the separated liquid off or try to re-emulsify the separated ingredients. Even if you do so, your mayonnaise isn't going to have the same flavor or texture as it did before freezing.
If mayonnaise was used as an ingredient in cooking or a salad, then you can often simply stir the mayonnaise back in. The end result isn't quite the same as before freezing, but it isn't too bad.
Thawing your food in the fridge and stirring regularly can also be useful. Doing so may reduce the amount of separation, while also ensuring that your food is fully mixed.
Cream-Based Products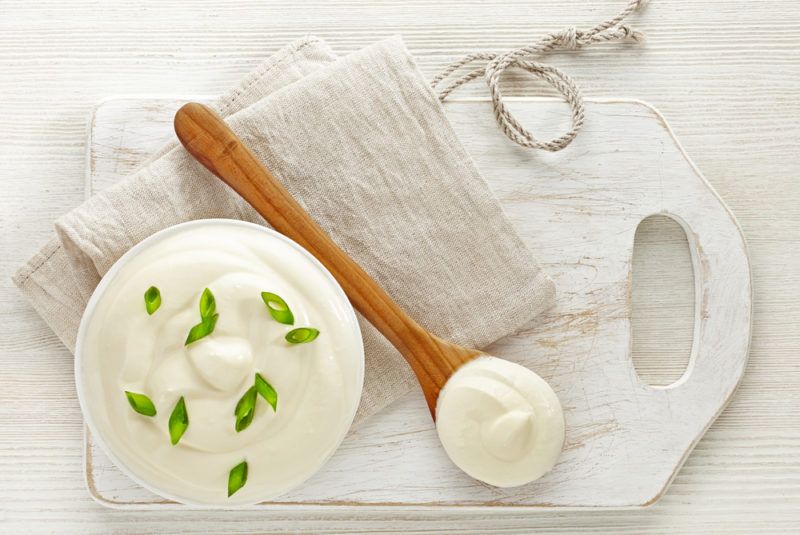 Many cream-based products will separate when they are frozen. This includes custard, yogurt, and sour cream. The effect isn't limited to when you freeze the products on their own – you may still get separation if you freeze a meal that has a cream-based sauce.
As with mayonnaise, you can decrease the risk of separation by thawing the food slowly and stirring regularly. Even then, you're not going to get the same quality as was present before freezing.
Another trick is to pay attention to how you freeze the food. Take extra steps to make sure that your dish freezes well, such as cooling it in the fridge before freezing, packing it into single-serve containers and make sure that there isn't much empty space in those containers.
Focusing on how you freeze the food like this should help to improve the quality of the dish, which should make any issues with dairy ingredients less obvious.
Salad Ingredients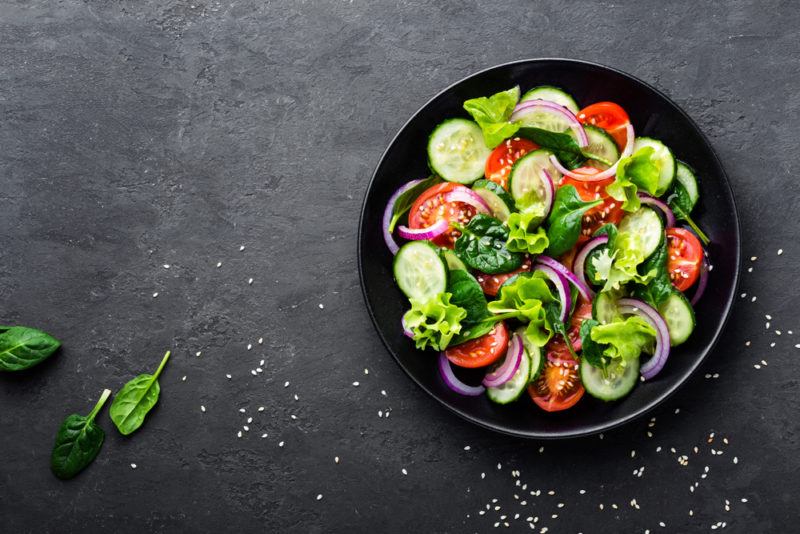 Raw salad ingredients, like cabbage and lettuce, tend to freeze very poorly indeed. You end up with limp and water-logged vegetables that don't have the flavor that they once had.
Some such ingredients can be frozen in different ways. For example, leafy greens like spinach can be chopped, blanched, and then frozen. Doing so works well, but the end result won't be useful for salads. You'll find that you use the greens for stews and similar uses instead.
If you want to have a fresh and crisp salad, you'll need to forget the freezer. Salads are best prepared on the day that you plan to eat them. Still, it's not difficult to toss up a salad and serve this alongside a meal that you've pulled from the freezer.
Unappealing Leftovers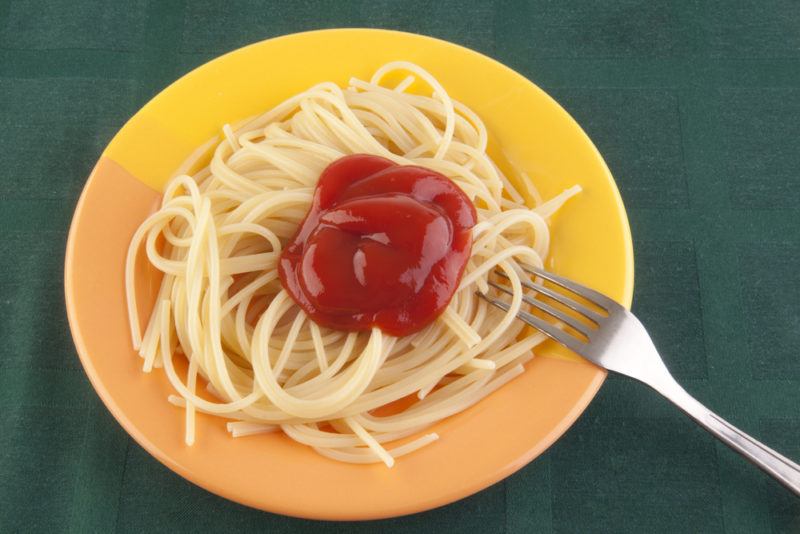 While leftovers sometimes taste better than the original meals, food that has been frozen and thawed never tastes quite as good as it did beforehand. So, if your dinner wasn't that great the first time around – freezing it simply isn't worth the effort.
It's much better to cut your losses and throw the meal out now. Otherwise, it will just take up freezer space.
Also remember that freezing food doesn't kill bacteria. So, if you're at all uncertain about the safety of your food – throw it out, don't freeze it.
Fried Foods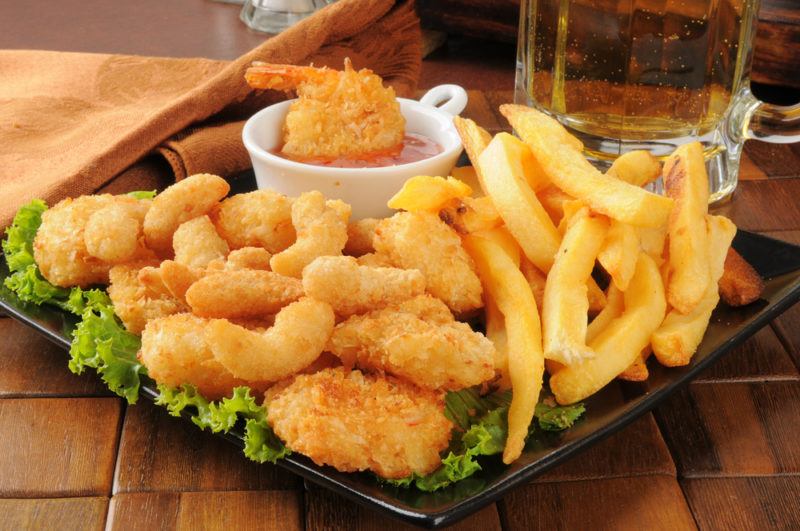 Most fried foods end up soggy when you freeze them. They almost entirely lose their characteristic crispness. French fries and onion rings will sometimes survive the freezing process, but this often isn't the case.
The main way around this is to reheat the deep fried food in a toaster oven or oven, without thawing it first. This skips the soggy step and gives you back the crispy texture.
This approach won't work for everything and you'll need to be cautious with large pieces of fried food, like fried chicken. If you're at all doubtful, give the idea a miss. Fried food will always be better fresh anyway.
Spices And Other Seasonings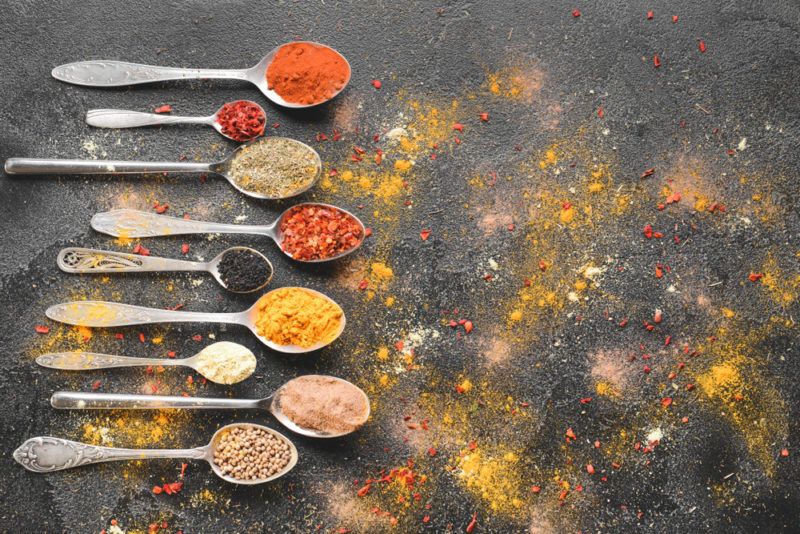 The flavor profile of seasonings often changes after they have been frozen. In some cases, they end up being much more bitter. This is the case for garlic, cloves, and pepper, along with some other examples.
Seasonings that rely on celery tend to end up stronger, while curry seasonings have an unappealing musty flavor. The flavor profile of other seasonings may subtly change too.
The best way around this is to only lightly season meals before you freeze them. This should be enough to avoid any major flavor changes. You can season them more heavily when it is time to reheat and serve the food.
Thickened Sauces And Gravies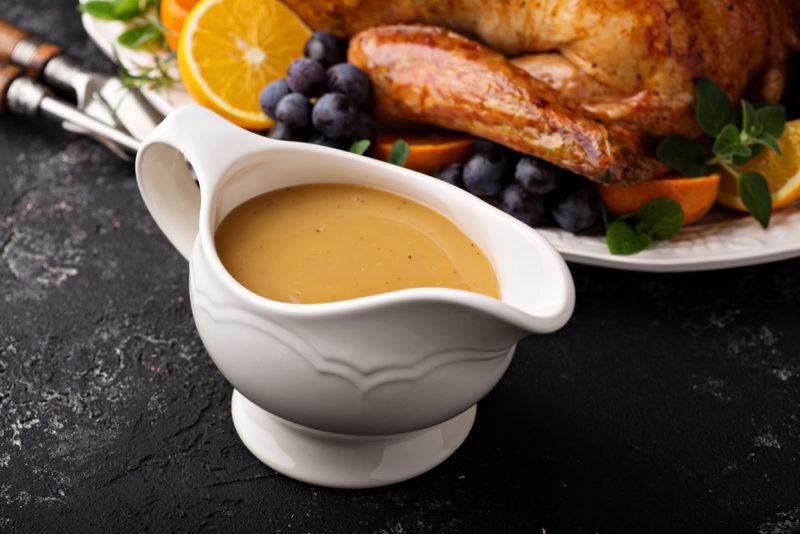 If a sauce or gravy was thickened using corn starch or flour, it is likely to split when you thaw it. You might be able to get around this by thawing the sauce slowly and stirring it regularly, but it's normally best to just avoid freezing this type of sauce to begin with.
After all, many sauces are easy to make as they're needed, rather than ahead of time.
Cans of Food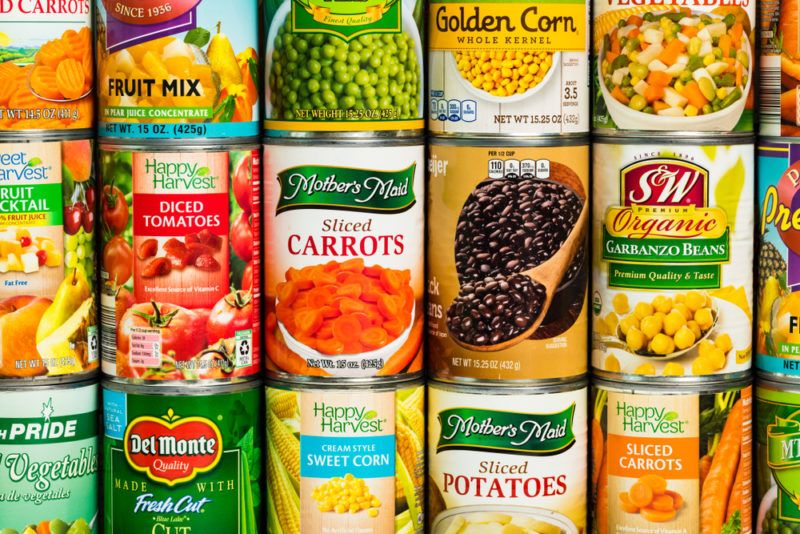 Many cans of food don't have enough room for expansion, so freezing them does not work well. If you want to freeze their contents, you'll need to take the food out of the can and put it in a different container.
Besides, cans aren't really a good thing to keep in the freezer. Even if there is enough expansion room, using a freezer-safe container is always a better plan.
Herbs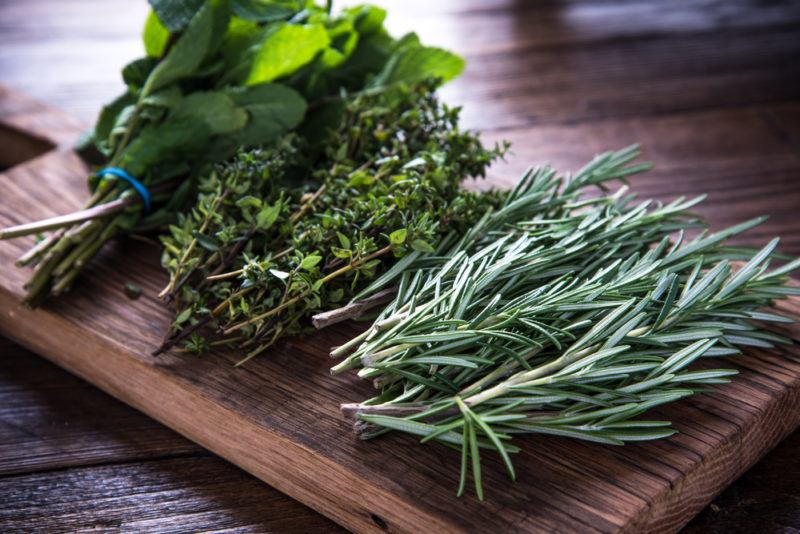 Herbs don't tend to freeze well on their own. Throwing a sprig of rosemary in the freezer, for example, is almost the same as throwing it out (even if you do put the rosemary in a bag first).
The trick is to freeze herbs in a little oil or water. There are various approaches, but one simple way is to use an ice cube tray. Cut up the herbs so that they fit easily, then pour over oil or water.
This approach makes the herbs very easy to use too. You'll often be able to throw the frozen cube straight into your cooking, without any hassle at all.
Eggs (Depending On The Type)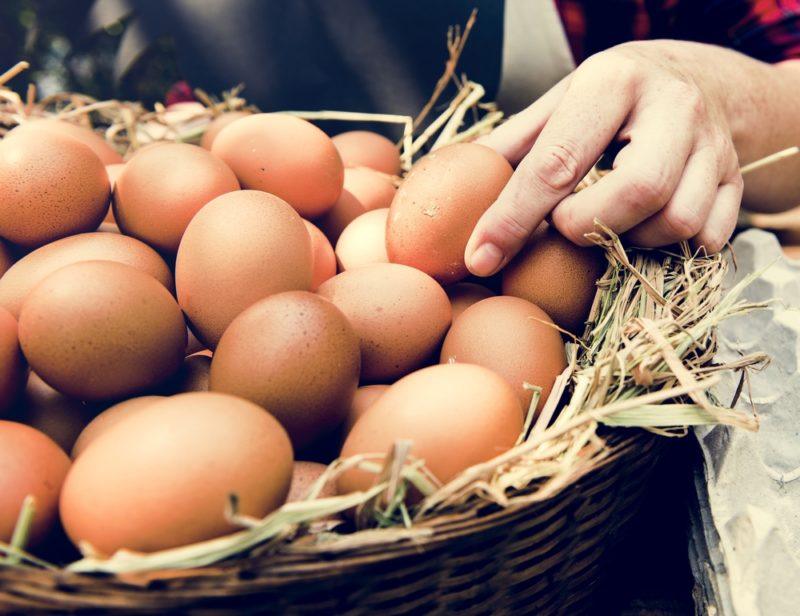 Many types of eggs freeze badly. For example, raw eggs in their shells are likely to explode, making a mess that you won't want to clean up. Hard boiled eggs don't have this problem, but they end up with rubbery whites, which can be extremely unappealing.
Egg yolks, on the other hand, can be frozen. So, if you make hard boiled eggs, you can then separate out the yolks and freeze them.
You can also freeze raw eggs – as long as they're not in their shells. Placing them in plastic bags or in small freezer-safe containers can work well. The eggs can't be cooked from frozen though, you'll need to thaw them out before cooking with them.
Some other approaches work too. For example, scrambled eggs freeze and reheat fine – especially if you make sure they're slightly runny before freezing. Egg casseroles and frittatas freeze well too.
Raw Potatoes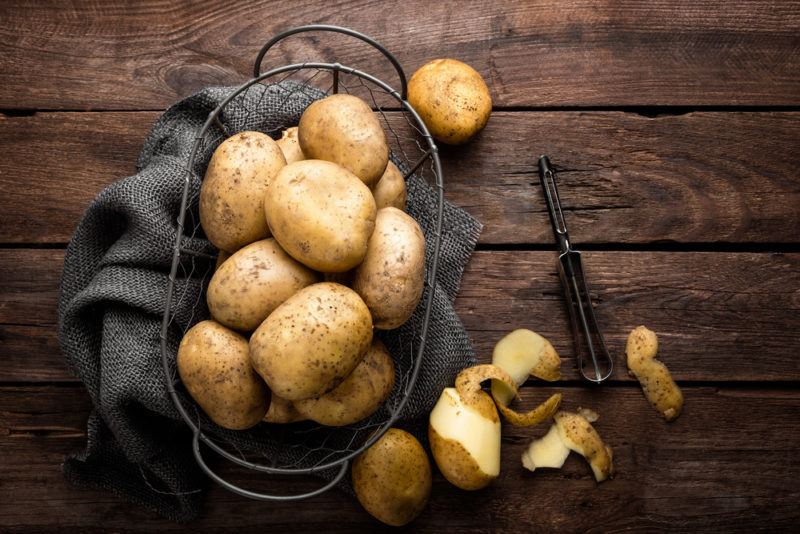 While you can freeze cooked potatoes in various ways, it's best to give raw potatoes a miss entirely. They end up with a horrible taste and a weird color.
Honestly though, there's little need to freeze raw potatoes. They have a decent shelf life anyway. If you don't think you can use your potatoes in time, try making a freezable meal with them. For example, twice-baked potatoes can be frozen. Mashed potatoes can too.
Make sure that there isn't too much excess space in the container when you freeze your potatoes. Extra space can lead to freezer burn, which can influence the taste and texture of your dish.
Gelatin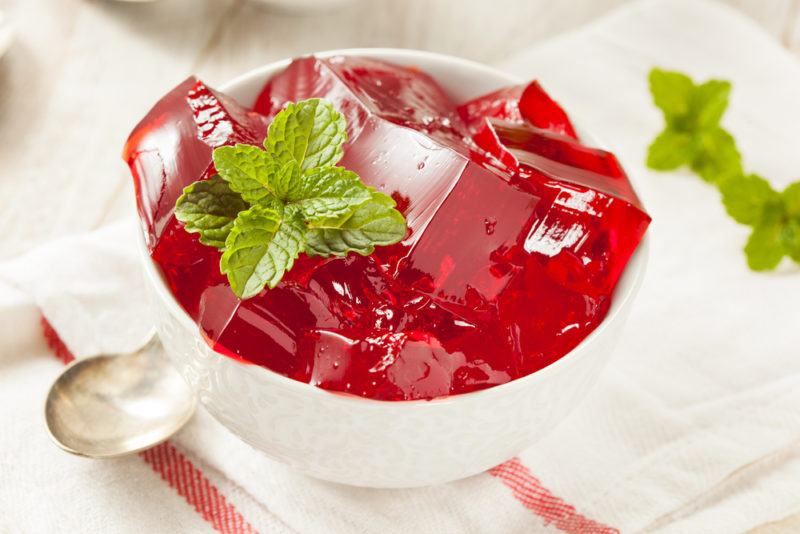 When you freeze gelatin, you just end up with a runny weepy mess. There's little point anyway. It's better to simply make gelatin when you need it.