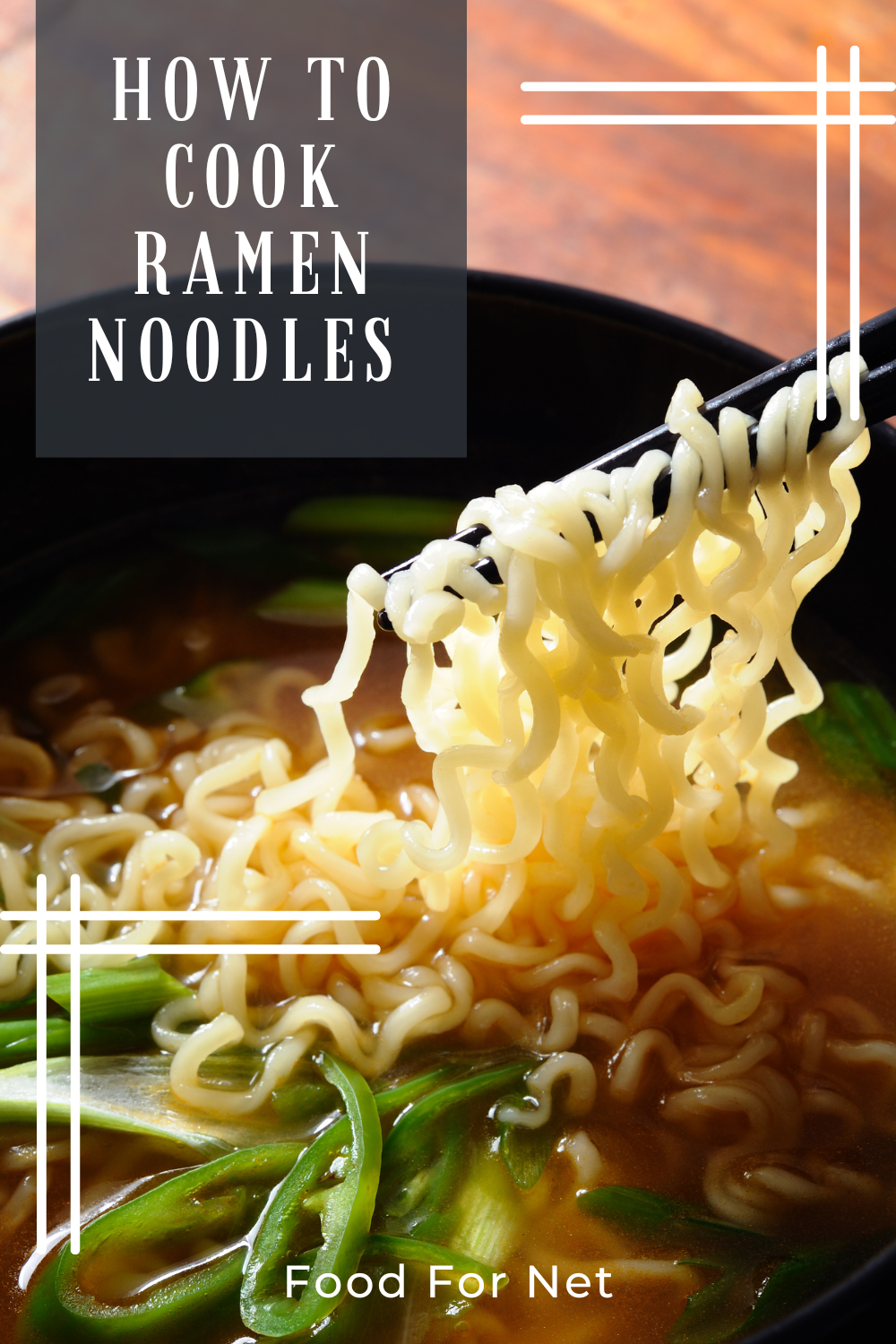 Ramen noodles are interesting. They're popular as go-to ingredients for students on a budget and can also be used to make complex Japanese dishes that are packed with flavor and nutrients. You can even use the noodles as the base of many Western dishes. There's one important thing first – you must learn how to cook ramen noodles.
This might seem somewhat obvious, as ramen packets often come with instructions – and cooking is often as simple as boiling the noodles with water. However, ramen noodles aren't all the same.
You might have even noticed these different types before, like if you're part of a ramen of the month club or have started to order ramen online. If you haven't, don't worry, we'll soon get you up to speed.
How To Cook Ramen Noodles
What Is Ramen?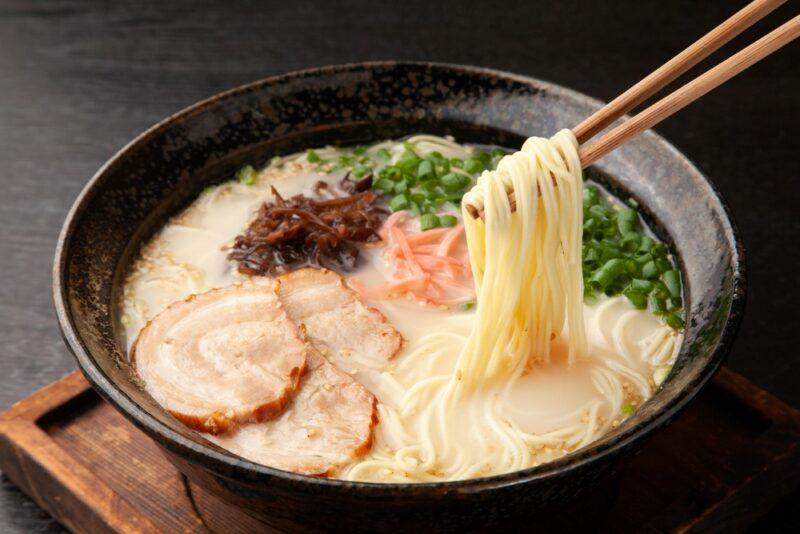 The term ramen refers to a Japanese dish that relies on wheat noodles served in a broth. The meal usually includes a variety of toppings as well, such as nori, mushrooms, sliced pork, egg, sprouts, and plenty of others.
Ramen isn't exactly a simple dish, as it starts with a broth that is typically cooked for 12 hours or more to create a rich umami flavor. While the cooking time is long and there are plenty of steps, ramen is still very manageable. There are even many ramen cookbooks that help novices to make the meal at home.
Ramen noodles are simply the noodles used in this dish. They're typically wheat-based, although there are plenty of gluten free rice noodles too.
Types Of Ramen Noodles
Wheat ramen noodles fall into three main categories – fresh, dried, or fried.
Not surprisingly, fresh noodles tend to be the highest quality. These are often sold frozen, although you can sometimes find them online as well.
Fresh noodles have the familiar sweetness and springiness of authentic ramen noodles, which is hard to find with other types.
Dried noodles are sometimes sold in dried strips, a little like Italian pasta. More often you'll see them in the form of dried noodles cakes – the type that students often buy.
Fried noodles normally come in cake form as well. The big difference is that these have a much higher fat content than dried noodles, which makes them much less healthy. Most instant ramen noodles are fried, although you may occasionally find some that are just dried instead.
4 Different Ways To Cook Your Ramen Noodles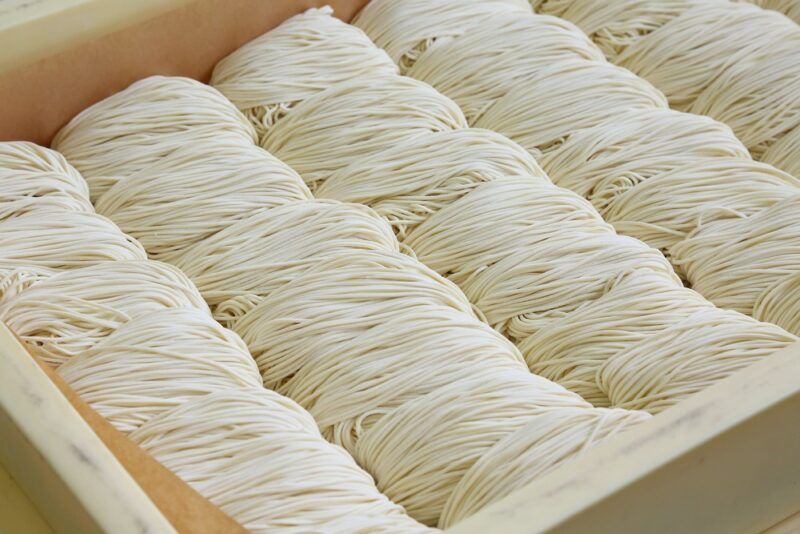 1. Cooking Dried and Fried Ramen Noodles
You should be immediately familiar with these ramen noodles, as they're incredibly common. They're dry noodles that are fast and easy to cook.
For a serving of these noodles, you just need to bring two cups of water to the boil. Once it's boiling, you can add the dry noodles.
The noodles will only take around two to three minutes to cook. Stir them occasionally to help break up the noodle cake and make sure the noodles cook evenly.
2. Cooking Fresh Ramen Noodles
Fresh ramen noodles are cooked in boiling water too. They often take a little longer to cook than dried ramen noodles, although the difference isn't dramatic.
The exact cooking time varies depending on the size of the noodles. Thin ones cook fast, often in just a minute or two, while thicker ones may take a few minutes instead. You'll never be waiting long, though.
If you plan to use your fresh ramen noodles in a cold or room temperature dish, it's best to rinse them once they've been cooked. Doing so stops the cooking process and prevents the noodles from clumping.
3. Cooking Instant Noodles
Instant noodles are designed to cook quickly, often with just boiling water from the kettle. This is perfect for fast lunches and times when there isn't a stovetop available.
The most basic approach is to bring water to the boil, add the appropriate amount to the noodle container and wait a few minutes. Stirring a few times can help to break up the noodles, but you don't need to stir them constantly.
The steps will change slightly depending on the brand. Some products have multiple packets of ingredients, like soup base, seasoning powder, dehydrated vegetables, and even cured beef. In these cases, you'll often need to add the contents of the packets at the right times and perhaps in a specific order.
3 Ways To "Soup Up" Ramen Noodles
While ramen noodles get their name from Japanese ramen, this certainly isn't the only way to use the noodles. The classic alternative is to eat the noodles on their own, something that most students have done at least once.
Many instant Ramen brands are designed with this in mind, so they come with seasoning packets and dehydrated vegetables to make the noodles easier to enjoy.
Some people even eat ramen noodles raw, using them as a crunchy snack or breaking them over other meals. You can do this, as the noodles were cooked before being dried.
However, there are plenty of other ways to use the noodles too, ones that give you a much tastier meal.
1. Add Extra Ingredients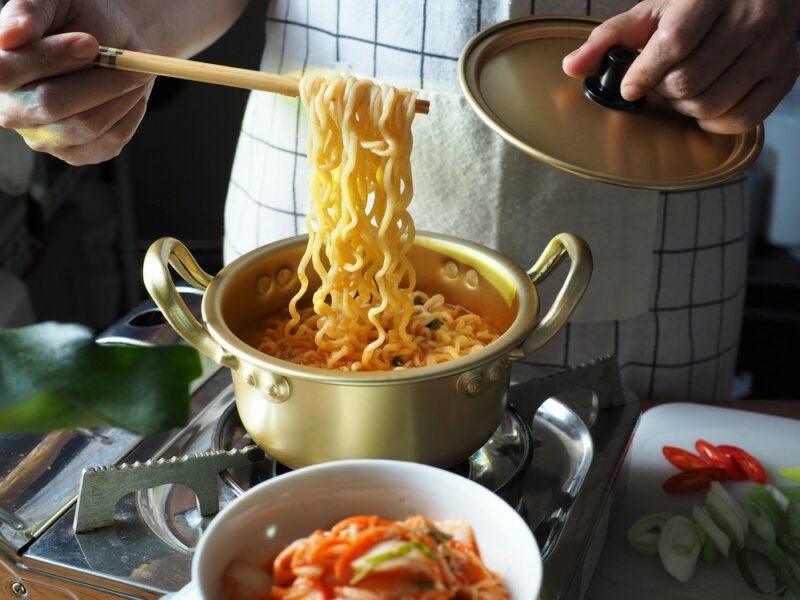 Making the noodles tastier is often just a matter of adding a few ingredients, such as an egg, some fresh veggies, or meat. Those are just a few options. You could also turn to more complex toppings, like steamed leafy greens, fried mushrooms, pickled ginger, and chopped nuts. In fact, anything that is normally added to ramen itself can be used on top of your noodles.
You can mix sauces through as well, like Thai curry paste, fish sauce, or miso paste. Doing so improves the flavor (much more than any instant flavoring packet will).
In fact, there are endless possible toppings and mix-ins for your ramen. Most of these can even be used with instant ramen.
2. Use Them In Other Dishes
Ramen noodles can be used in most dishes that call for noodles. They're fantastic in this role, as they cook so quickly, often giving you a meal that's fast to prepare.
Stir fries are a classic example. These often include some type of protein (like chicken, beef, or tofu), plenty of vegetables (you can even use frozen vegetables), and flavoring. The flavoring might come from your own mix of spices or perhaps from a pre-made sauce, if you're in a hurry.
Of course, that's just one example. There are plenty of other noodle-based meals as well. What about using the noodles to make a classic pasta dish, like carbonara? Yes, really. Doing so works surprisingly well.
You can get pretty creative with noodles too, like making a noodle pancake. Such pancakes can be surprisingly delicious and they're easy to prepare. They can even be made from instant ramen noodles.
3. Sauté The Noodles
Sautéing is a fantastic way to give your noodles an engaging texture and helps them work well with other dishes. You can even sauté overcooked noodles. Doing so means that they're still usable, although sautéed noodles will certainly taste better when they haven't been overcooked.
Try Authentic Ramen
Authentic ramen is time-consuming and has various steps, but it isn't actually challenging to make (particularly if you're using a ramen cookbook).
The meal's worth trying at least once, as it can be seriously delicious. While you could order it from a restaurant, making it at home is even better, as you get to choose the flavor ingredients and toppings that you want.
Do Ramen Noodles Need To Be Cooked?
Dried and fried ramen noodles were already cooked before they were dried and packaged, so you can eat them as-is. Fresh ramen noodles are often raw instead and are only safe to eat after cooking.
Things To Remember When Cooking With Ramen Noodles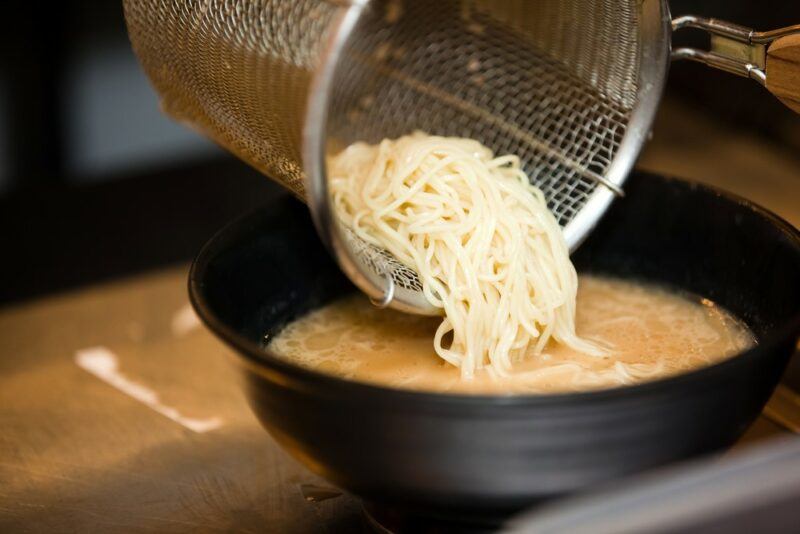 Ditch The Flavor Sachet
Most ramen comes with a seasoning packet of some description. These are only worth bothering with if you're eating the noodles on their own (and even then, the use of the seasoning is highly debatable).
If you're using the noodles in any type of recipe, simple or complex, then you should get rid of the flavor sachet completely. They're normally low quality and won't complement the flavors of your meal. You can get a much better flavor by using your own herbs and spices.
Match The Noodles To Your Dish
Ramen noodles aren't all alike. Some are thick and these pair well with rich broths and meals. Others are thin and work best with lighter broths.
The reason is that with thin noodles, you end up with more broth in each bite. So, if you use thin noodles with a rich broth, your mouthfuls can end up far too intense.
Cook The Noodles Separately And Last
Ramen noodles don't take long to cook. If you add them into your broth or meal too early, they'll overcook and make the dish much less appealing.
It's also best to cook the noodles on their own in boiling water – even if you plan to add them to a broth-based dish. Cooking the noodles in the broth might be easier, but risks compromising the integrity of both the broth and the noodles (you might also end up under-cooking the noodles).
These approaches don't just apply to Japanese ramen either. They're also true for most other meals you cook with ramen noodles.
Only break this rule if the recipe specifically says to cook the noodles earlier (like if you're making fried noodles) or with the other ingredients.
Final Thoughts
Ramen noodles aren't tricky to cook, even if you're using fresh noodles rather than dried ones. The most important thing isn't how you cook them anyway, but what you serve with them.
You don't need to cook authentic ramen from scratch to use ramen noodles well either. Even just ditching the flavor packet and relying on ingredients from your kitchen can make a huge difference.
Frequently Asked Questions
Do You Put Ramen Noodles In Before Or After The Water Boils?
Typically, you boil the water first, then add the noodles. Doing so helps you to get the perfect timing.
Do You Put Ramen Seasoning In Before or After?
If you're using an instant ramen product, then the seasoning goes in at the end. Sometimes this is after you've taken the ramen off the heat. Other times you need to drain the ramen first.
Adding the seasoning at the end means that the noodles don't get too salty (as they absorb flavors from whatever they're cooked with). However, you'll ultimately need to follow the instructions on the packet, as some companies have designed their products differently.
Sometimes you may have multiple ingredients to add, like a soup base and dried vegetables. The timing will be different here too, which is why it's so crucial to check out the ingredients label. For example, dehydrated vegetables must be added while the ramen is still cooking. Otherwise, they end up hard.
Can You Cook Ramen In The Microwave?
Using the microwave for ramen is surprisingly easy – as long as you're using a microwave-safe bowl. Don't ever microwave Styrofoam instant ramen cups, as doing so can release dangerous chemicals. The cups also tend to break apart in the microwave and get liquid and ramen everywhere, which you don't want at all.
To cook ramen in the microwave, you need a large container with a lid. You might even have one container in a larger one, to account for the water boiling over.
Often, you'll be able to cook the noodles on high power for a couple of minutes, stir them, and then keep cooking in 30-second increments until you get the level of doneness you're looking for.
How Do You Add An Egg To Ramen?
Adding an egg is one of the easiest ways to bolster your ramen. The egg provides extra flavor, nutrients, and protein. The protein goes a long way towards creating a satisfying meal.
The simplest way to add an egg is to cook it separately, then serve it whole or sliced on top of the ramen. You could even make a traditional ramen egg, which is a soft boiled egg that's been marinated in soy sauce.
If you're cooking your noodles on the stovetop, you can also cook the egg directly. To do so, you need to cook the noodles first and add the flavor packet. Then, remove the pan from the heat. You need to add the egg and carefully pull some of the noodles on top of it.
Give it a minute or two and the heat from the noodles should poach the egg. Alternatively, you can add the egg when there's a minute or so left in the cooking time.
You can also just mix the egg into your ramen. You lose the rich flavor of liquid egg yolk by doing so, but you'll still get all the nutrients.
Instant ramen is trickier. You may be able to add an egg if you're preparing the ramen in the microwave, but if you're just using boiling water, the egg is unlikely to cook in time.
Can You Overcook Ramen Noodles?
Yes. And, because ramen noodles cook so quickly, it's very easy to overcook them.
Overcooked noodles are still edible, but they end up being mushy and unappealing. Not only that, but the glycemic index of the noodles changes when they've been overcooked as well. This leads to a stronger blood sugar effect and can be an issue for diabetics.