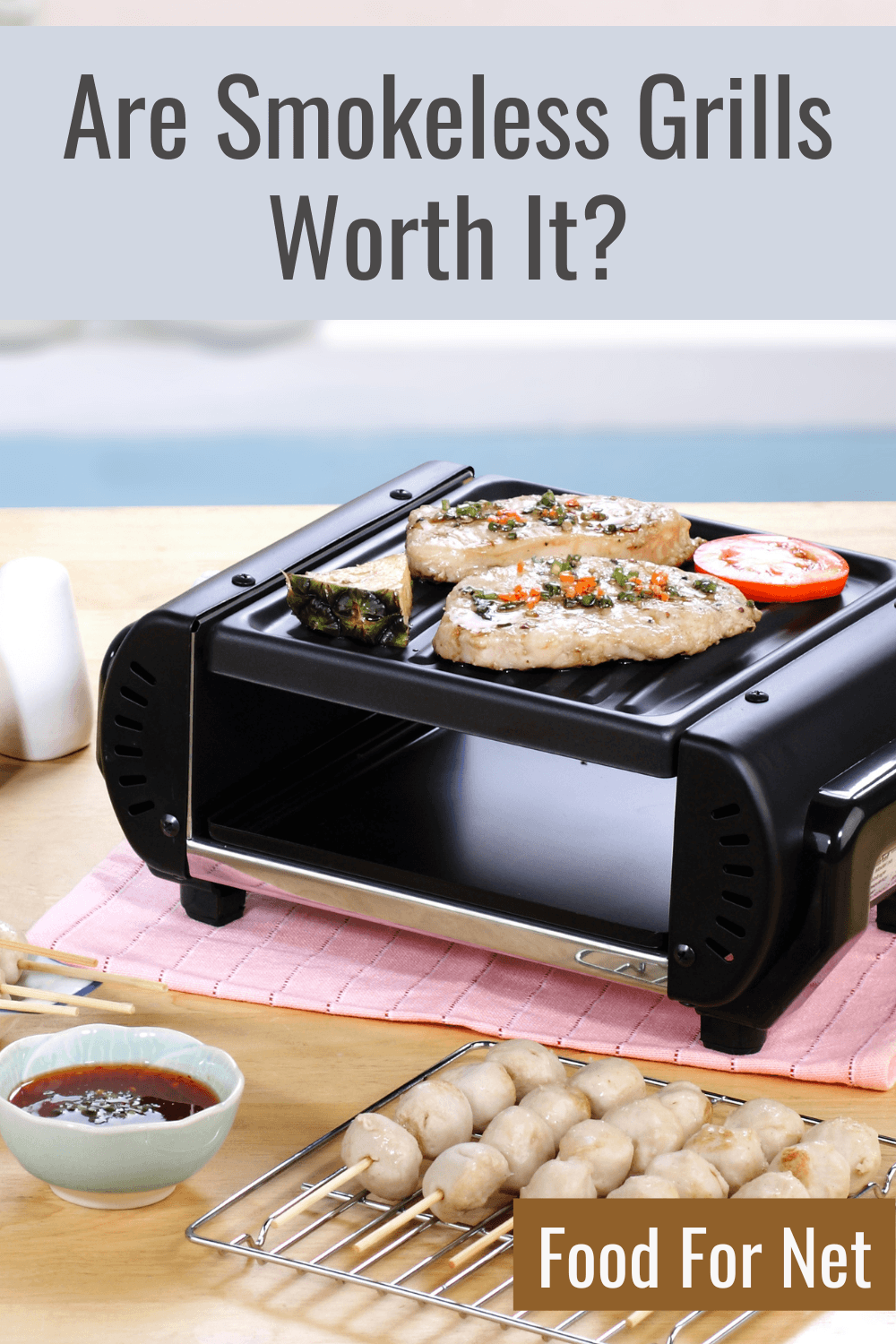 Grilling normally produces a decent amount of smoke. This is completely fine and even expected when you're cooking outside. It's a different story when you're indoors. Many people use so-called smokeless grills to grill indoors, but are smokeless grills worth it?
Smokeless indoor grills are an interesting alternative. As the name suggests, these allow you to grill indoors without producing much smoke.
They're designed differently than outdoor grills, so your food isn't going to taste the same as when you cook it on a normal grill with gas or especially charcoal outside. Plus, smokeless grills are also one more kitchen appliance that you need to store and find a place for.
Here's are my thoughts on whether or not smokeless grills are worth it, including pros and cons of each.
Are Smokeless Grills It?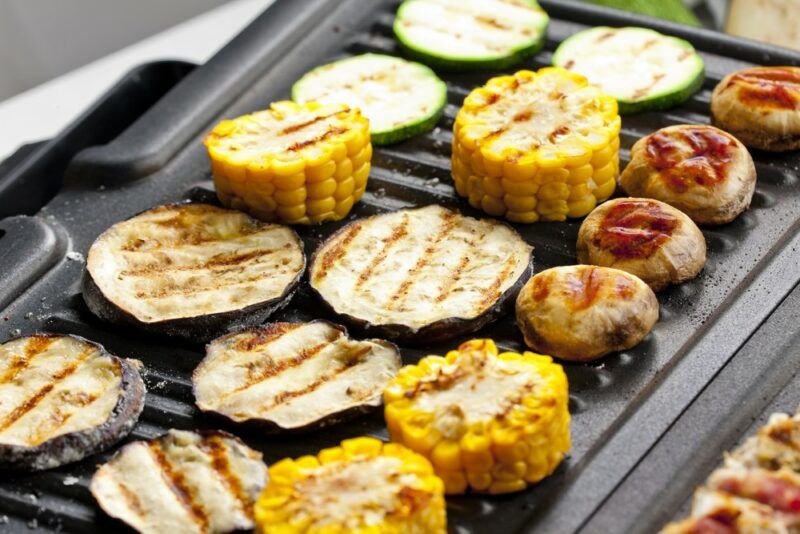 What You Can Expect From The Grill
Smokeless grills still allow you to grill your food, but they do so in a very different way.
In particular, outdoor grills often rely on charcoal or gas to create open flames that cook your food. Indoor grills generally use indirect electric heat instead. Think of them as a little like electric frypans, except that many have grill lines that give you a more authentic grilling experience.
Because these grills are electric, they normally have a variety of heat settings, allowing you to precisely adjust their temperature. This is something you can't do with most outdoor grills and gives you much more precision when you're cooking.
Some smokeless grills are tiny, making them perfect for small kitchens, while others are larger and allow you to cook much more food at a time.
Other features vary between brands. For example, some products have a lid that helps to keep the heat in. Others have both a grill and a griddle section, which gives you even more versatility.
You'll also see folding smokeless grills, much like the George Foreman style. These aren't traditional grills at all, so we won't talk about them much here. However, the folding style does allow you to cook both sides of your meat at the same time. That's a useful feature in some situations.
The Benefits Of Smokeless Grills
You Can Use Them Indoors
The big draw of these grills is the ability to use them inside.
This matters, as most outdoor grills can't be used safely indoors, even in a well ventilated space. So, if still want to grill when it's miserable outdoors, you'll need a product that's designed for indoor use.
Besides, let's be honest, there are always some days when grilling outside just isn't any fun. Wouldn't it be nice to have a backup, so you don't need to scrap your meal plans as soon as the weather changes?
Their Versatility
Smokeless grills are incredibly versatile. You can use them for pretty much anything you'd cook on a regular grill, including vegetables, steak, and chicken.
Your control over the temperature may also allow you to cook some meals that you can't on an outdoor grill.
Indoor grills are also well-suited for more complex meals. After all, you have the entire kitchen at your fingertips, rather than needing to constantly shuttle things between indoors and outdoors.
Easier To Use
Grilling outdoors is an art. While many of us love the process, it isn't for everyone. Some people find it too confusing or find it almost impossible to get their food how they want it.
An indoor grill is much more intuitive. There are often just a few settings to adjust and these work just like the settings on other kitchen appliances. As such, even grilling novices should be able to use an indoor grill without many issues.
That's not all. Indoor grills also require less prep work and less cleanup than many outdoor grills (some parts may even go in your dishwasher). This is fantastic when just want a quick meal.
The Problems With Smokeless Grills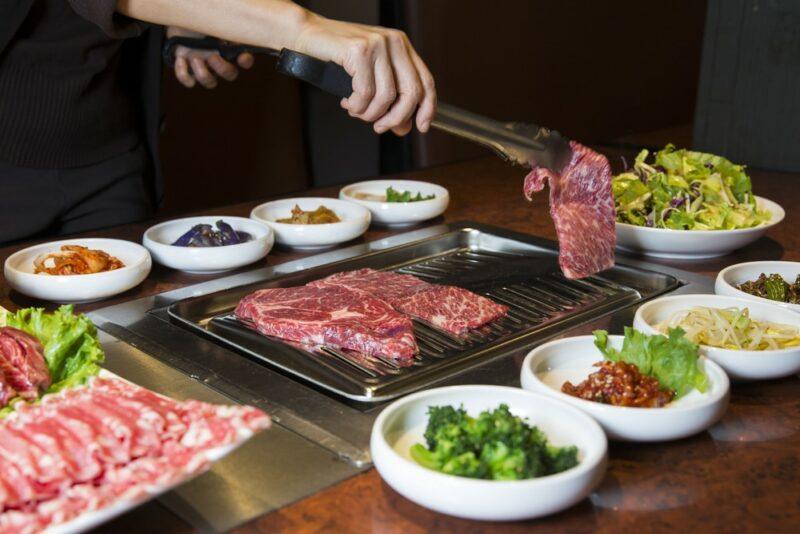 No product is perfect. Smokeless grills do have some issues as well. These aren't necessarily reasons to avoid using the grills, but they're worth considering before you buy one.
Your Food Won't Taste The Same
The biggest limitation of smokeless grills is the taste of your food.
Don't get me wrong. Food cooked on these grills can still be amazing. It's just that the taste isn't the same as when you cook on a regular grill.
That's not surprising though, as the smoke and flames of a conventional grill do add to the flavor. Removing these features was always going to change the taste of your meat and vegetables. That's all there is to it.
There are some ways to make your grilled food taste more authentic. We'll talk about these later. But, while those techniques are helpful, there will always be some taste difference.
The Cost And Space Requirements
Smokeless grills aren't necessarily cheap either, particularly if you get a high-quality one. The price mightn't be an issue if you're using the grill regularly.
However, if the grill is only used every so often (like when it's too miserable to cook outside), it mightn't be worth the price you pay.
The Experience Isn't The Same
Let's be honest, grilling isn't all about the food. There's the atmosphere to consider too. Grilling food in the kitchen simply isn't the same as doing so outside on a sunny day, drinking a beer, while being surrounded by mates.
Instead, using an indoor grill is more like simply cooking dinner in the kitchen. While this isn't a bad thing, it mightn't be quite what you're looking for.
The Temperature Isn't As High
Smokeless grills often cap out at about 450°F or 500°F and sometimes struggle to reach their maximum temperature. Gas and charcoal grills can often hit higher temperatures without much difficulty.
This isn't a problem for most meals, but you'll occasionally find that the temperature isn't quite right for your needs.
The Grills Are Smaller
Smokeless grills are generally much smaller than a gas or charcoal grill. This is useful if you have a small kitchen, but it does also limit the amount of food you can prepare at a time.
You might find yourself struggling if you're using an indoors grill to cook for a crowd. Sometimes you might even need to use a second grill or a frypan to get the job done.
It Might Take You Time To Adjust
Intuitive as they may be, there's still an adjustment period with smokeless grills. After all, you're going from an indirect to a direct source of heat, while also changing your physical environment and the surface you're cooking on
These changes all take time to adjust to. You might have a few false starts before you work out how to get your food exactly right on a smokeless grill.
Can You Improve The Flavor?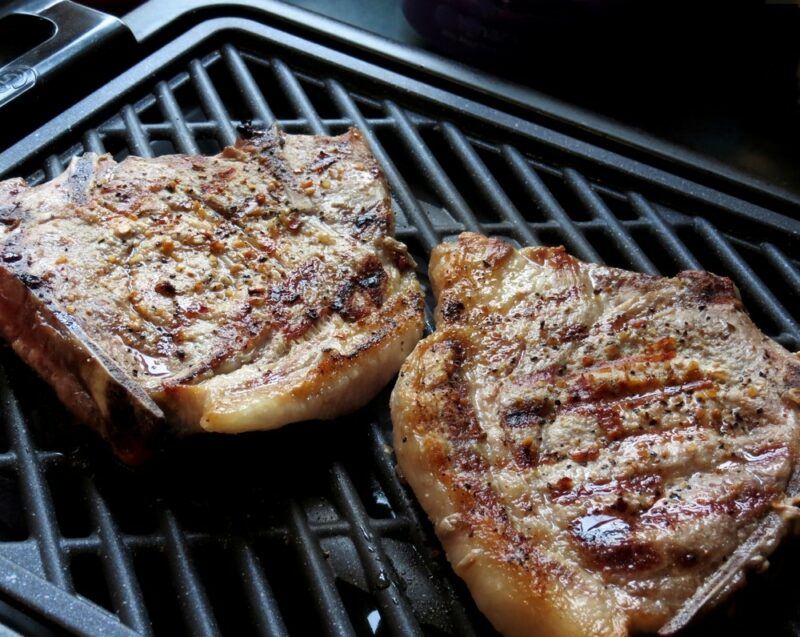 Rather than settling for grilled meat that tastes like it was prepared in the kitchen, why not improve the flavor?
The simplest trick is to use spices and perhaps even a complete marinade. Doing so gives your meat the familiar flavor that you're looking for. Some herb and spice combos are excellent on grilled veggies as well.
You can also experiment with using wood chips. These can get you surprisingly close to the flavor profile of an outdoor grill, especially if you stick with wood chips that you're already familiar with.
This isn't as simple as just using a regular smoke box on your grill though. Electric grills differ in whether you can use smoke boxes and which types work well. You'll need to check the manufacturer's instructions to find the best type for your needs.
You could also look online for advice about smoker boxes and homemade products that work with the model you're using.
So, Are The Grills Worth It?
In the end, whether a smokeless grill is worth it really depends on your needs. If you already have a regular grill and love the flavor it gives your meat, a smokeless grill might be a disappointment.
You might prefer to find ways to use your outdoor grill when the weather isn't ideal, like cooking under a shelter. That said, you shouldn't be using an outdoor grill in the garage, as the grill produces carbon monoxide and can be very dangerous.
If you cook indoors a lot or don't have the space for a proper outdoor grill, then a smokeless grill might be just the ticket. Many smokeless grills are designed to be small, so they don't take up too much space.
You might also turn to a smokeless grill if you want to get very exacting with your food. After all, you can adjust the heat on a smokeless grill much more precisely than you can on an outdoor grill. This could be particularly important if you grill steaks regularly and want to make sure they're always juicy and tender.
If nothing else, an inexpensive smokeless grill could work well as a backup. This way you can always grill your meat, even if a nice day suddenly clouds over. Grilling indoors may not be as enjoyable as a barbecue outdoors on a sunny day, but it's still much better than nothing.
Frequently Asked Questions
Are Smokeless Grills Actually Smokeless?
Despite the name, smokeless grills aren't completely smoke free. They still release a little smoke as you're cooking. However, the amount of smoke is minimal and shouldn't even set off a smoke alarm.
You still need to pay attention though, as you'll produce plenty of smoke if you manage to burn your food.
Can The Grill Be Used Outdoors?
Yes. While smokeless grills are designed for indoor use, they can still be used outdoors as well. Sometimes they're even more useful than a regular grill, as they're small and highly portable.
That said, most of these grills use electricity. So, you'll need to have the right power source and watch out for wet weather.
Do You Need To Use Oil?
Smokeless grills are non-stick, so oil isn't normally essential. You might use a tiny amount to help the food crisp up, but that's it.
This is another area where it's crucial to check the manufacturer's instructions, as the answer may vary. For example, cast iron indoor grills often need to be seasoned and you may need to use a high temperature cooking oil when using them.
Can You Use Aluminum Foil With The Grill?
Aluminum foil is a bad idea with most smokeless grills. This is because covering the surface makes it difficult for heat to escape, which can then make the grill overcook.
You shouldn't need to use foil with the grill anyway, as most smokeless grills use a nonstick coating that makes them very easy to clean.