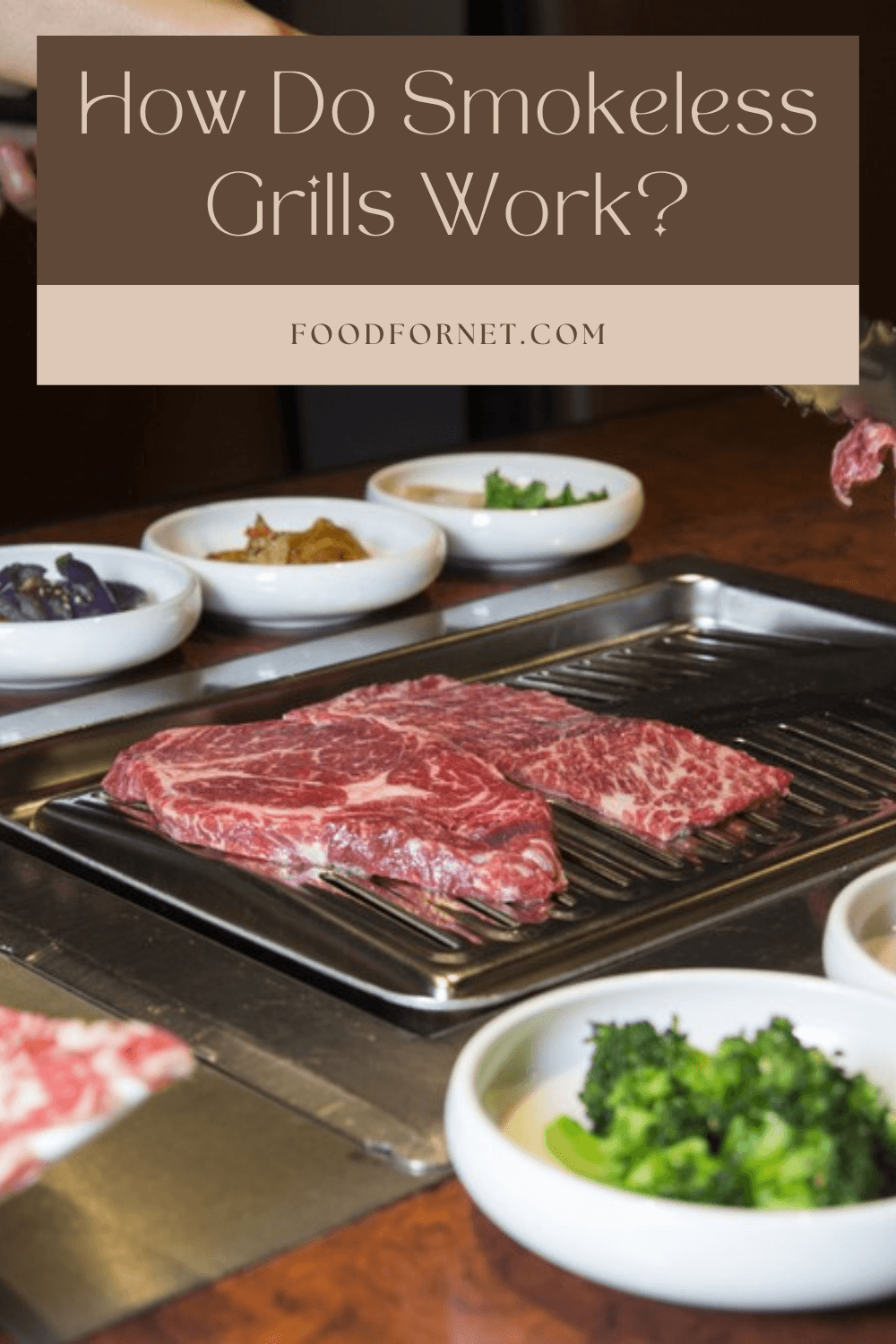 Smokeless grills sound too good to be true. They're relatively small and light electric grills that allow you to cook your meat indoors, without setting off the smoke alarm. This is fantastic, as the weather isn't always right for grilling outside. Sometimes it's too cold or it's raining. Other times, you might just want a simpler approach. So, how do smokeless grills work and are they actually useful?
After all, you may already have a collection of different kitchen tools, like a pressure cooker, an electric frypan, and perhaps even a sous vide machine. Smokeless indoor grills are small compared to an outdoors grill, but they still take up space.
If your budget is low or your kitchen space is limited, you'll need to know whether smokeless grills are worth the investment. So, let's look at what you can expect from them.
The Downlow On Smokeless Grills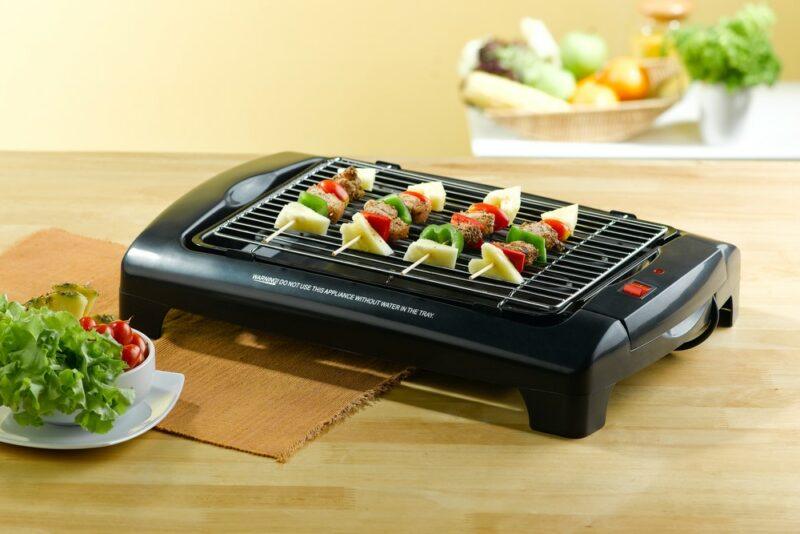 What Are Smokeless Grills?
Smokeless grills are a little like an electric frypan, so they plug into the mains and allow you to cook on your countertop. They're not quite the same though, as smokeless grills are designed to sear your meat and many have the classic grill lines that you find with an outdoor grill.
Most of the time, you'll set meat and veggies on the grill just like you would normally and turn them when needed to ensure even cooking. Heating the grill is as simple as choosing the appropriate setting. Some products heat up quickly, while others take a little longer, but you're generally not waiting too long.
Because smokeless grills plug into the mains, they don't have an open flame and don't produce carbon monoxide. This is important, as carbon monoxide and smoke are the two big reasons that you should never use a regular grill indoors.
Types Of Smokeless Grill
There are two main types of electric smokeless grill. The first is an open grill, which looks a lot like an outdoor grill, although it's smaller, sometimes has a lid, and sits on the countertop.
You work with this exactly as you would an outdoor grill, so it should be instantly familiar.
The other type follows the style of a panini maker, where the tool has two surfaces and you basically fold it in half. While this isn't as versatile as a flat grill, it still has plenty of uses.
The big advantage here is that you're cooking both sides of your food at once. This is easier than needing to flip it at exactly the right time. Of course, the folding style isn't really a grill in the sense that we're talking about today, so we can largely ignore products like this.
You can also find stovetop grill pans. These are basically regular pans with raised ridges for grilling. Heavy duty pans are the most effective, particularly cast iron ones.
Stovetop pans normally have less surface area than electric ones, so they're not great when you're serving a crowd. Still, they're also pretty inexpensive, so they're an excellent starting point before you invest in a smokeless grill.
How Do They Work?
Most smokeless grills use indirect infrared heat. They also tend to have a slanted non-stick surface, which allows fat from your food to drip down into a collection tray – dramatically reducing the amount of smoke.
The grills often get up to around 450°F or 500°F, while keeping smoke to a minimum.
The low amount of smoke is partly because the grills focus on indirect rather than direct heat. This means there's no smoke from burning fuel.
Some products also use extractor fans or have other features that reduce the smoke even more. An extractor fan also helps to circulate air and reduces any smell from your grill.
Are They Truly Smokeless?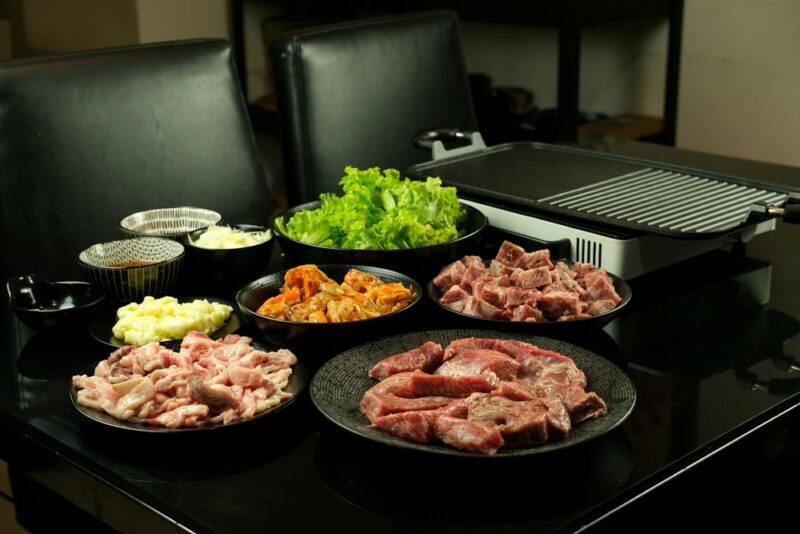 Despite the name, these grills don't tend to be completely smokeless. They still produce a little smoke, mostly when you're cooking high fat meats, like bacon.
However, the smoke tends to be minimal and certainly isn't enough to set off your smoke alarm. You can reduce the smoke even further by cutting excess fat off meat before cooking it, as fat can smoke at high temperatures.
Not surprisingly, higher end smokeless grills tend to be better at reducing smoke, as they often have more features and more powerful fans. However, even the most basic smokeless grill should be fine for most indoor settings.
How Smokeless Grills Can Help You
The first benefit is obvious – you can cook indoors with a smokeless grill.
This means you can grill food in any season, regardless of whether it's sunny, raining, or even thundering. An outside grill doesn't have this same flexibility at all.
Working indoors also means you have the entire kitchen near you. This makes it easier to season your food and prepare other dishes at the same time – perfect if you're serving a large crowd.
Plus, because they're electric, smokeless grills give you much more precise temperature control. This makes it easier to prepare your meat exactly how you want it, while decreasing the risk of overcooking.
This is incredibly helpful, as it's tricky to reach and maintain your ideal temperatures on an outdoor grill.
Finally, setup and cleanup tend to be easier on a smokeless grill. Most even have nonstick surfaces, so you can simply wipe them down when you're done.
The Limits Of Smokeless Grills
While smokeless grills have plenty of advantages, they're still not perfect for every situation.
One huge problem is that your food won't taste the same. After all, you're using indirect heat instead of an open flame. Going from a charcoal grill to a smokeless one is a particularly big shock, as the flavor profile often changes dramatically.
And, while these grills tend to be small and portable, they do rely on electricity. You'll need a suitable power source wherever you take them.
The other thing is the atmosphere.
There's something special about being outside with a bunch of friends and family, preparing food on the grill. There's much more to the experience than just the dishes you're making and how they taste.
While cooking and serving food inside can be enjoyable too, it's never going to have quite the same atmosphere.
How Do You Make The Food Taste Better?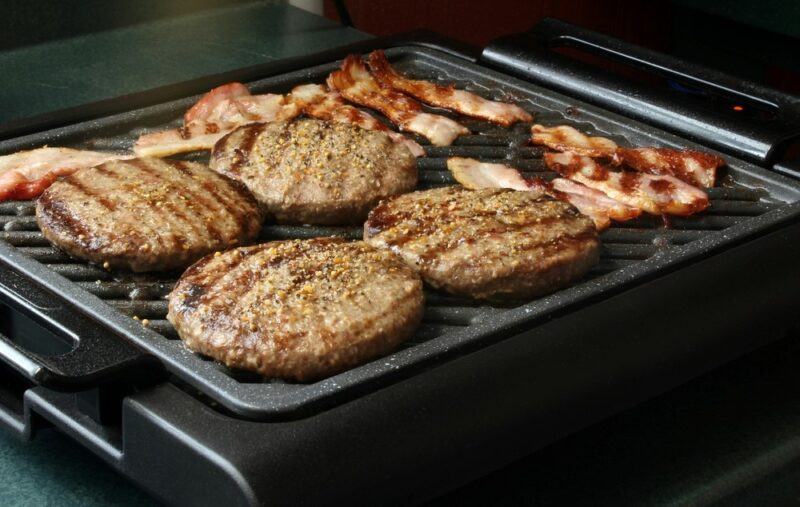 Smokeless grills don't naturally impart the same flavors as a regular grill. However, you can still boost the flavor profile in a few ways.
Flavor It
Marinades and rubs are a good starting point for improving your food, particularly those that use liquid smoke. These give your meat a much more complex flavor profile.
The liquid smoke also provides some of the smokiness that you get with meat cooked on a charcoal grill.
Use Wood Or Charcoal
You can also use wood chips or charcoal chips on your grill. This means you're still getting that natural smoky edge, without relying on marinades.
How you do this will depend on the specific grill you're using. Check the manufacturer's instructions to find out whether a regular smoker box can be used on the grill or whether you need a different approach.
You might even be able to make your own mini smoke box for the grill. Doing so frees up more grilling space, as smoker boxes are often larger than they need to be.
How To Use A Smokeless Grill Well
Keep An Eye On Your Food
You can still burn food and cause smoke, even with a smokeless grill, so you need to keep a close eye on your food as you're cooking.
Watch the fat as well, as excess fat can easily burn. Many cooking grills funnel fat away from the meat, but this isn't always as effective as it could be. You'll need to make sure that none of the fat ends up on the heating element.
Be particularly cautious with fatty foods, including bacon. Some of these release more fat than the grill can keep up with, which increases the risk of smoke.
Be Careful With Liquids
Smokeless grills don't drain liquid nearly as well as outdoor grills. The liquid can easily pool instead, which you don't want.
To avoid this, it's best to allow excess liquid to drip off marinated food before putting it on the grill. Be careful with basting food as well. You can still do so, just try not to add too much liquid at a time.
Have A Fire Extinguisher Handy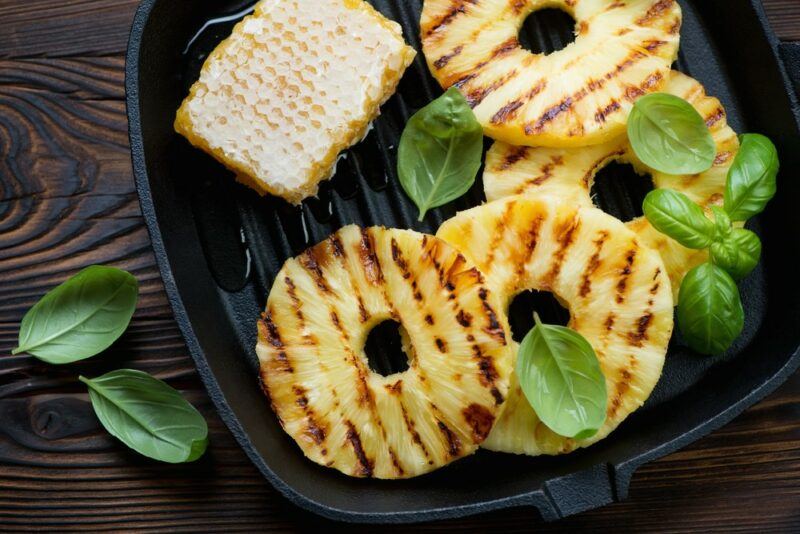 Fires are pretty unlikely on a smokeless grill, but you should still have a fire extinguisher nearby, just in case.
Remember, you're cooking at high temperatures and when things go wrong, they tend to do so quickly. A fire extinguisher could be the difference between a major disaster and a minor issue.
Follow The Instructions
Companies vary in their product design and the features they use. It's always important to check the manufacturer's instructions for details about how to cook with the grill and clean it.
Doing so is important, as there may be some unexpected instructions in the mix. Following the instructions helps ensure that you get the most from your grill and that it works well for a long time.
Final Thoughts
Indoor smokeless grills have many benefits. They're easy to use, fast to clean, and aren't weather dependent at all.
Food doesn't taste quite the same on these grills and the experience is different too. Still, you don't need to choose between outdoor and indoor grilling. You could easily keep the smokeless grill for times when outdoor grilling just isn't viable.
Doing so gives you the best of both worlds.