We use candy in so many different ways. Whether it's a gift for a friend, something to show off at a party or just a sweet treat. But, why stick with something commonplace and well… boring?
There is a wealth of options out there, especially as sites like Etsy are getting more common and more popular.
So, why not try something a little bit different?
Many of the stores at Etsy have great options for creative and unique sweets that you could use for all types of occasions. With so many options out there, I will admit that I was a little overwhelmed. So, I tried to pick out some of the best options and some of the most original for your viewing pleasure.
Fall Leaf Barley Sugar Lollipops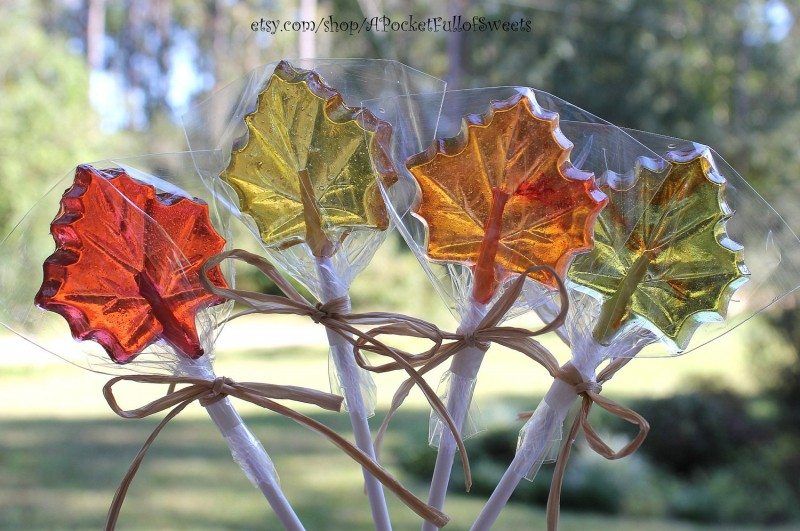 Don't you just love these? They're perfect for the season and who says that lollipops have to be round?
Chocolate Chip Cookie Dough Truffles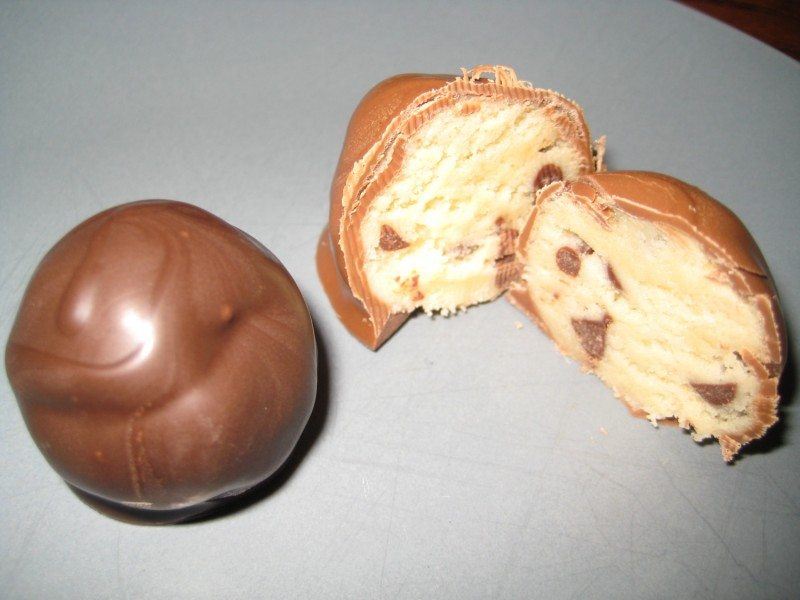 What makes a better sweet treat than cookie dough? These cookie dough truffles for one.
TARDIS Chocolate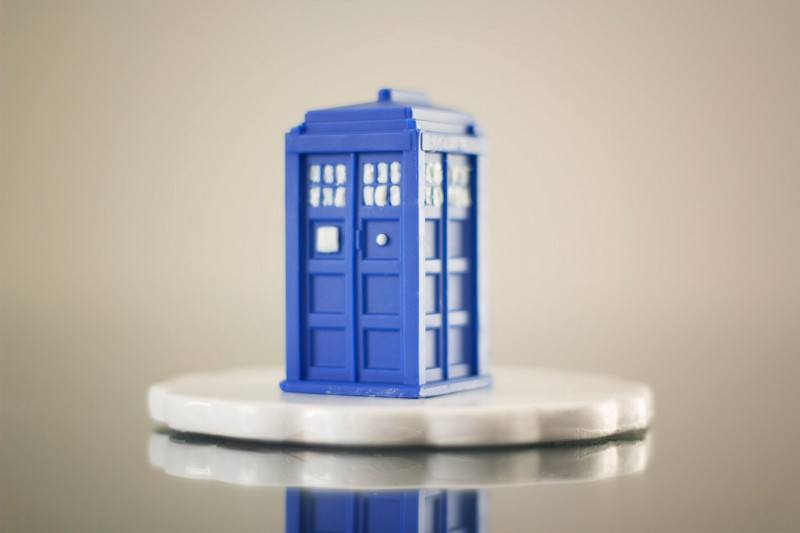 This chocolate would make a great gift option for a fan who's big into Doctor Who. And no, the chocolate isn't bigger on the inside :(.
Green Chile Caramels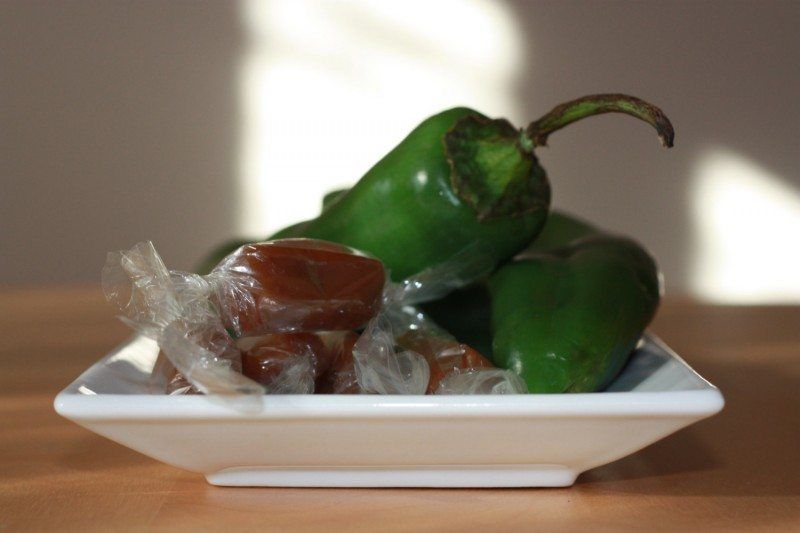 I've never tried green chile with caramel, but I love sweet and spicy, so I have high expectations for this one!
Valentine's Fudge Gifts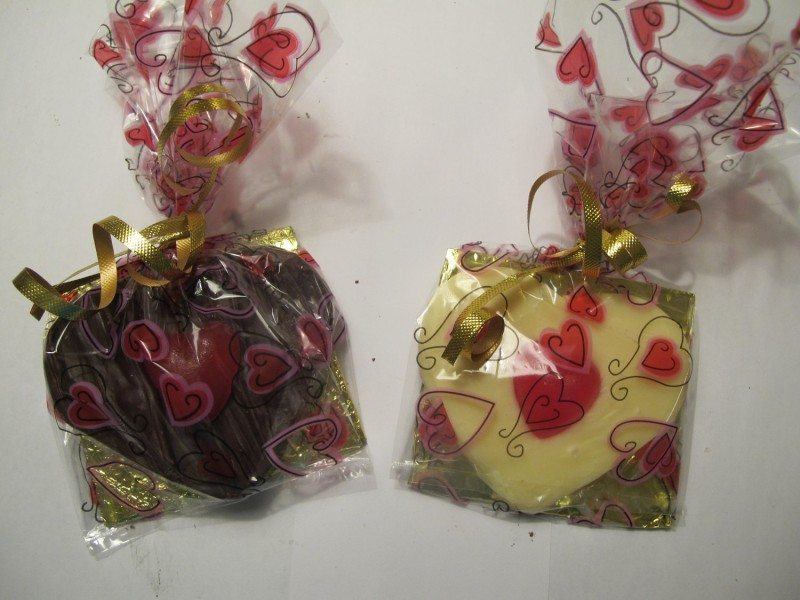 These fudge treats seem like the perfect romantic gift, especially if your significant other loves fudge like I do.
Mini Gingerbread Men Fudge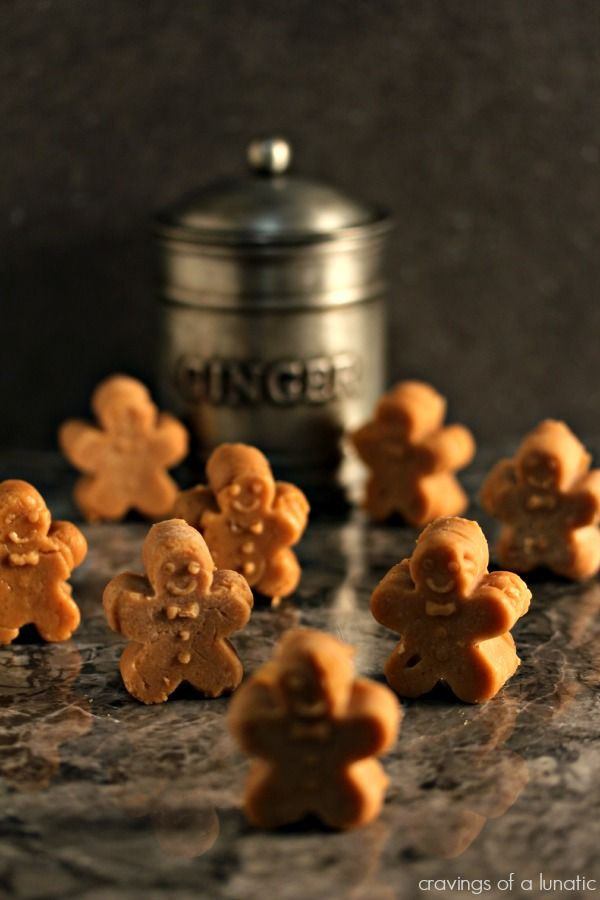 What's not to love with these fudge treats? They even look fantastic.
Margarita Tequila Marshmallows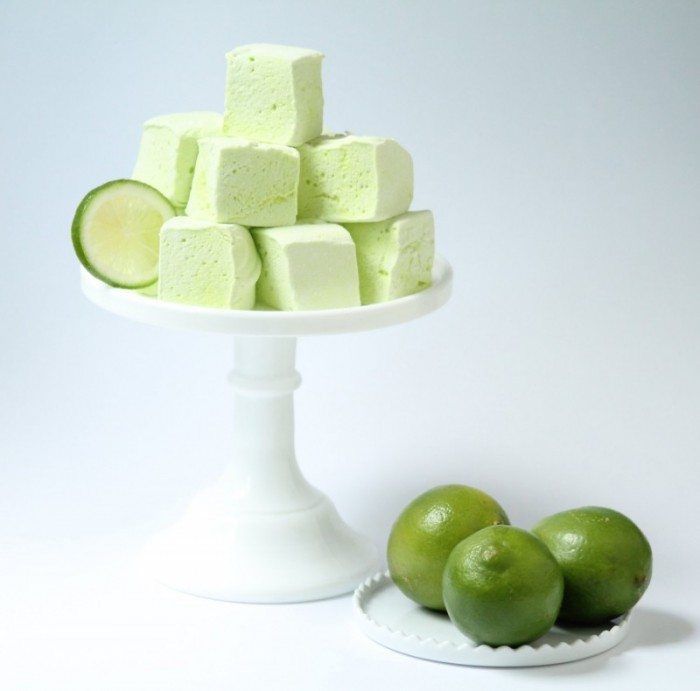 Personally I'm sold on the idea of margarita marshmallows, especially as these are actually made with tequila (although you can get them without the alcohol if you prefer).
Cowboy Hat and Boots Lollipops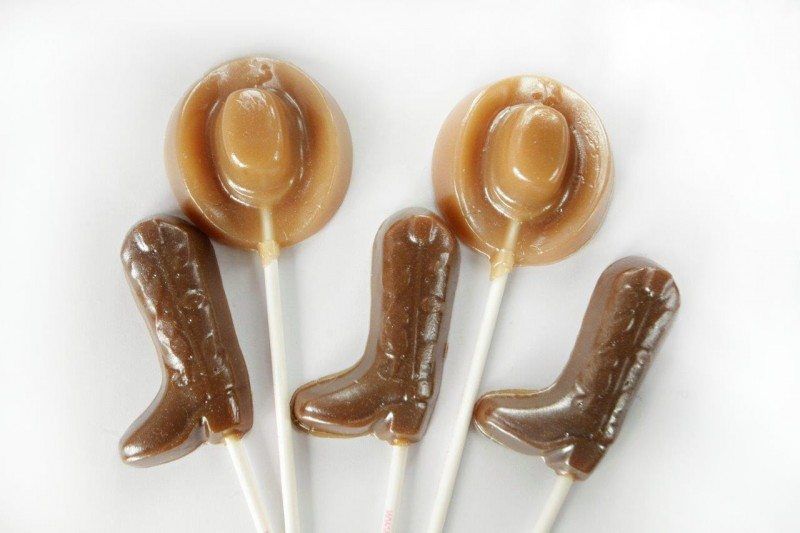 I love the way these look. I can imagine them in a themed party or something like that.
Citrus Candy Corn Fudge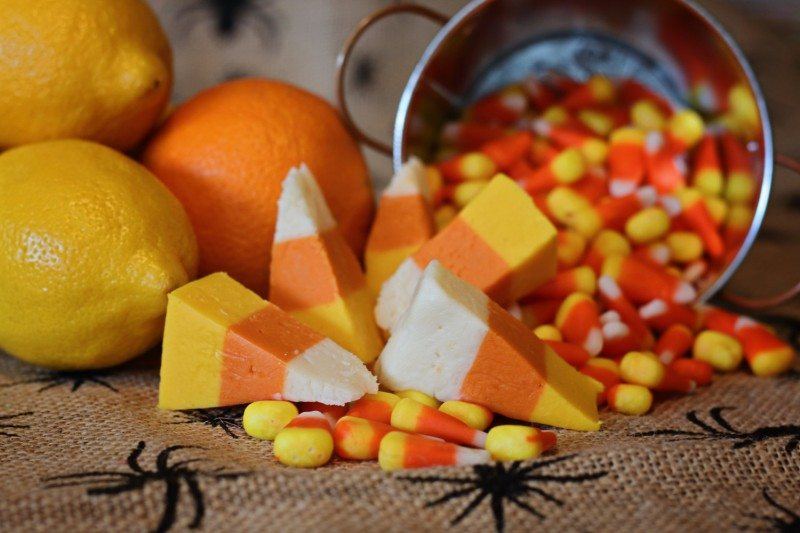 I know we're a past Halloween now, but this fudge was too cool to ignore – plus, it still suits fall in general.
Cinnamon Pear Homemade Caramels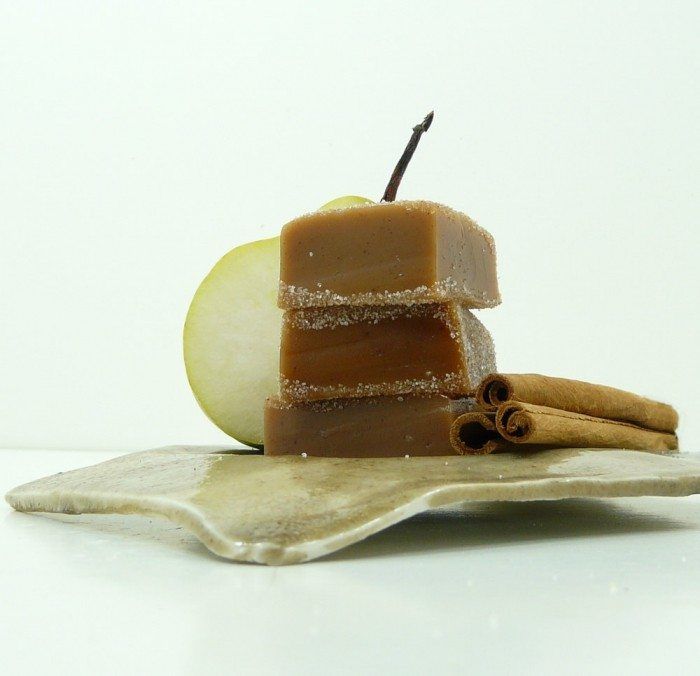 Cinnamon and pear isn't a normal flavor combination for caramels, but it is one that works just perfect for the fall, and they do look delicious.
Red Heart Candy Lollipops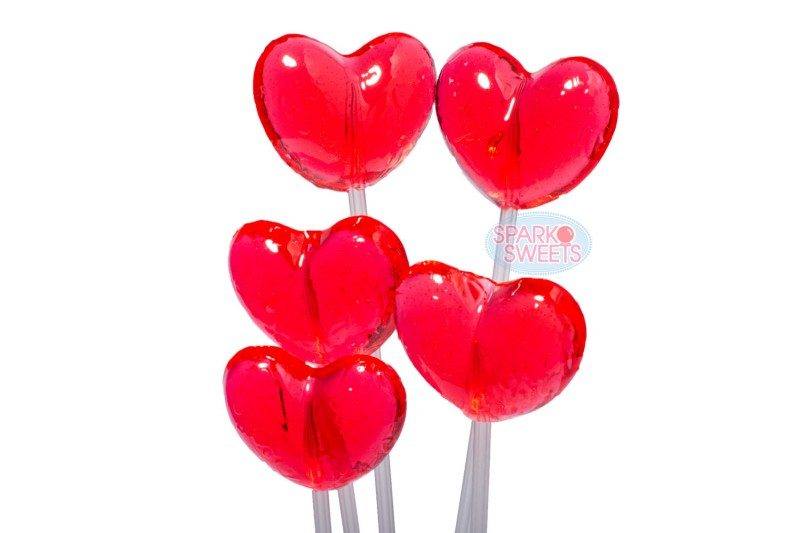 Here's a sweet option for a gift or for any romance themed party or occasion.
Strawberry Truffle Cake Balls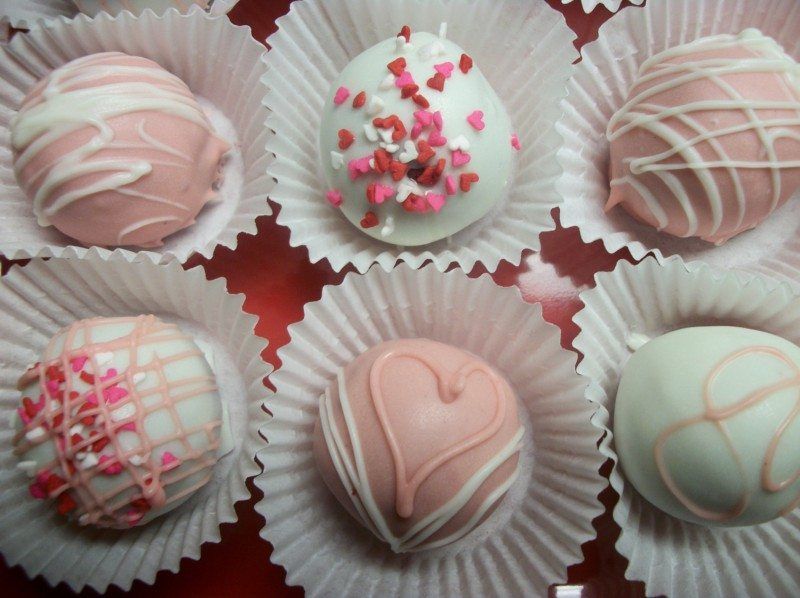 Personally, I love the designs on these cake balls, they look so elegant and unique.
Dark Chocolate Coconut BonBons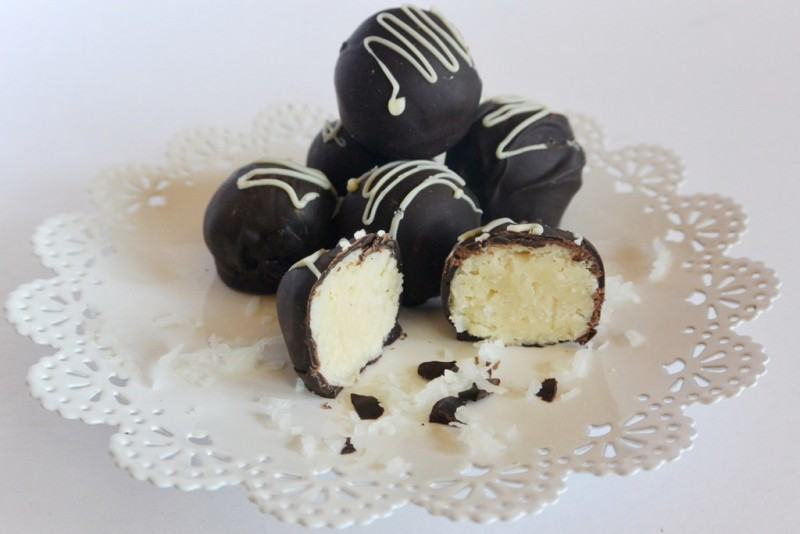 Dark chocolate is a great option for candies that aren't overbearingly sweet, and I love the idea of combining dark chocolate and coconut with one another.
Hard Candy Jewels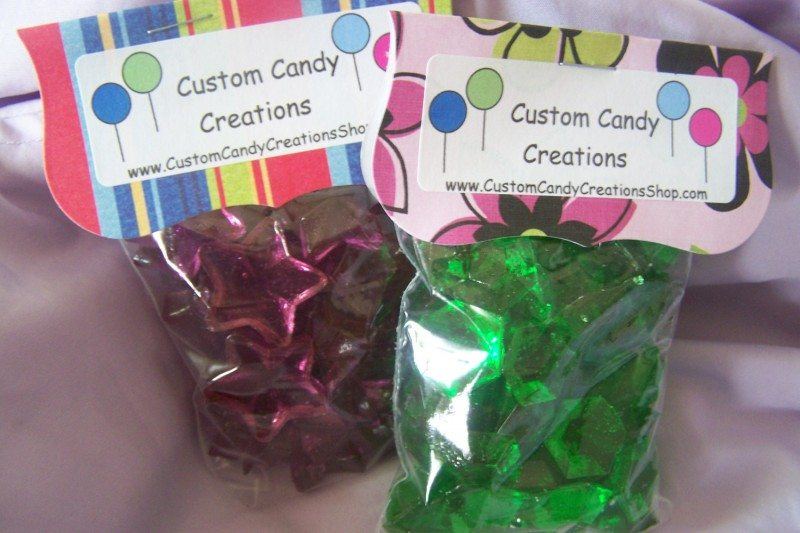 These particular sweets are all packaged up and a cool choice for gifts or for parties.
Rum and Raisin Fudge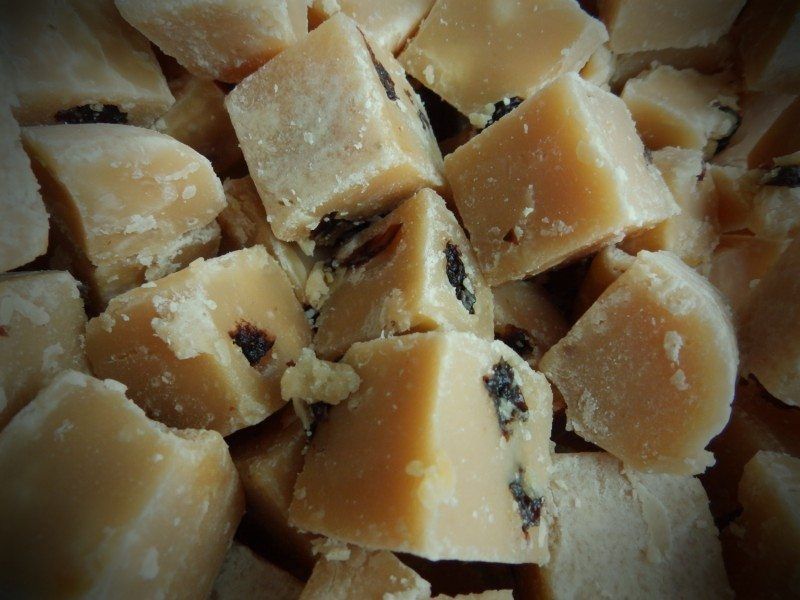 I absolutely love the flavors of rum and raisin, and there's nothing better than finding it in a homemade product, rather than something you buy down at the store.
Key Lime Pie Fudge with Graham Crust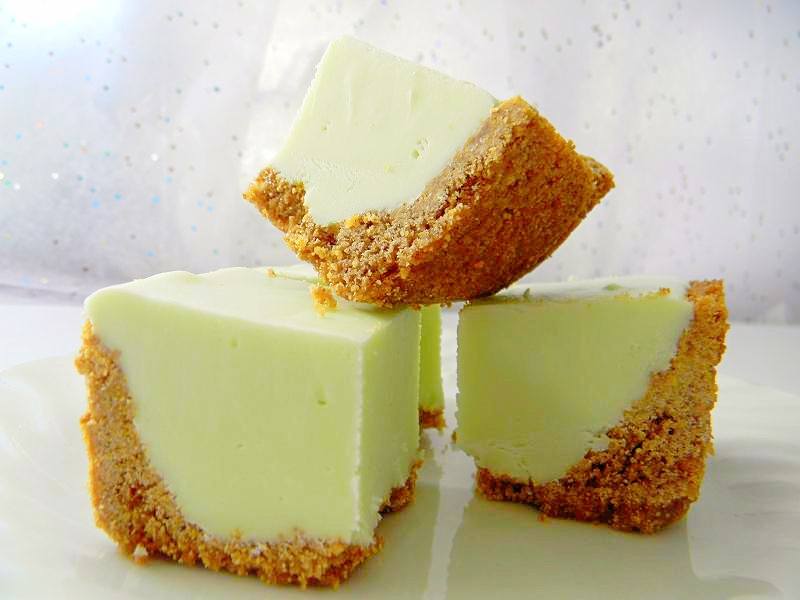 I'm really taken by how these little treats look and you would almost think that it is actual key lime pie rather than fudge. It's also great that I can get just a taste of key lime pie without eating an entire pie to myself 🙂
Red Velvet Heart Lollipop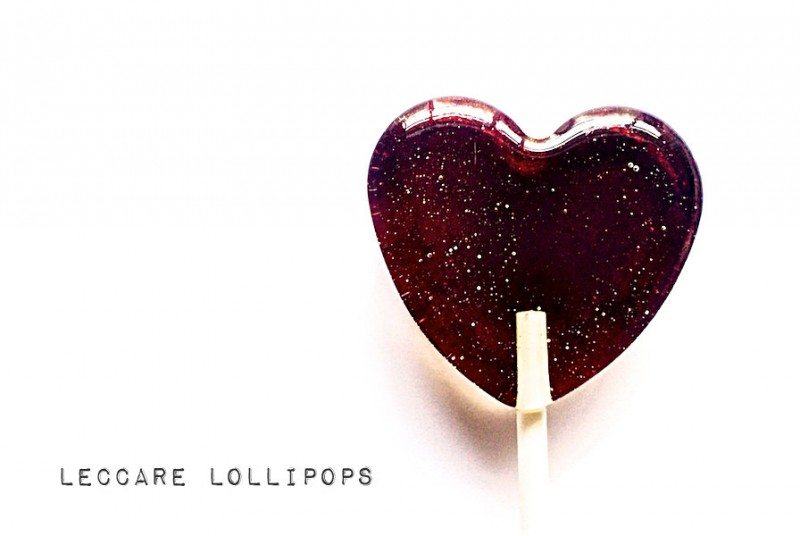 I mentioned heart lollipops before, but I do love the way these particular ones look – almost like the night sky with lots of stars.
Pumpkin Truffles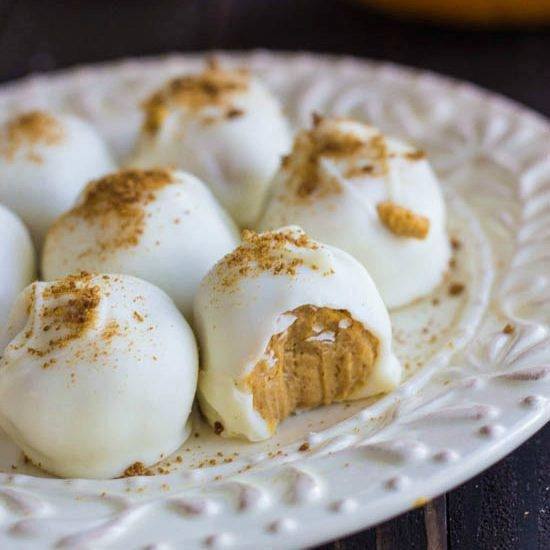 Pumpkin spice and white chocolate are a divine combination, and absolutely perfect for the fall weather.
Outer Space Lollipops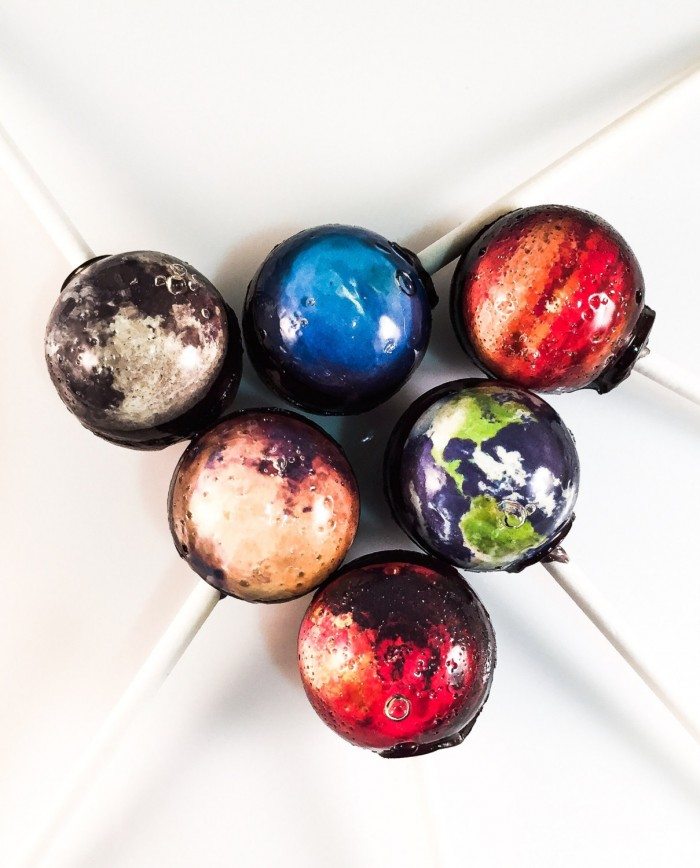 You have to admit, these lollipops look amazing. They would make great gifts and would be a good way to dazzle people at parties. A fun gift for science nerds out there!
Petite Espresso Meringues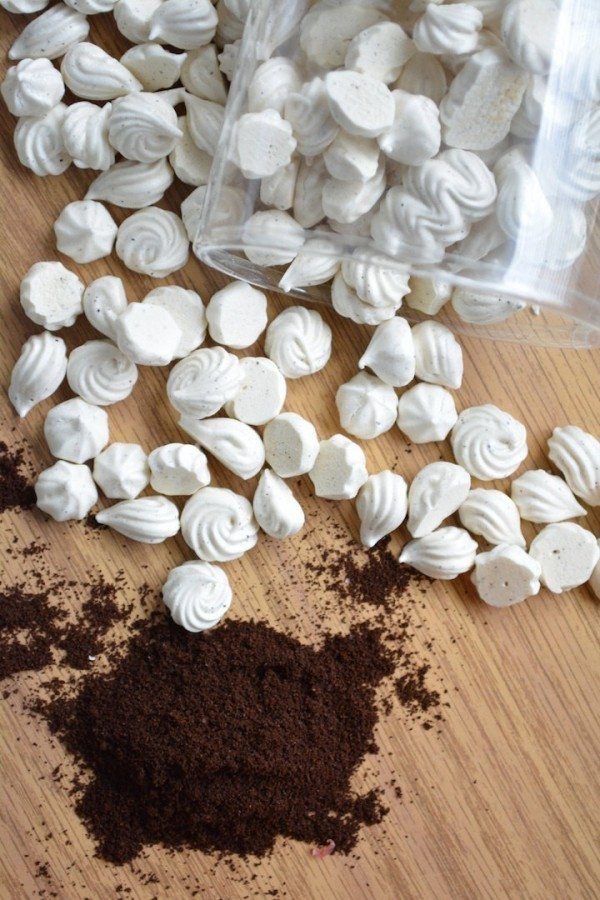 I can think of so many people that would love these little treats, especially because they are so unusual.
Pixel Heart Chocolates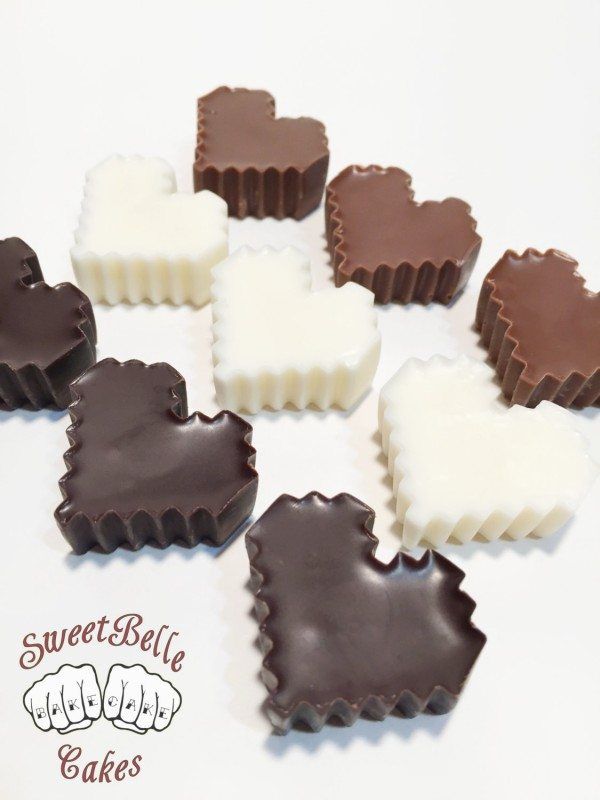 This one is a bit of a twist on the traditional chocolate love heart, but I personally think the hearts would make a great gift for a gamer.
Jack Daniels Fudge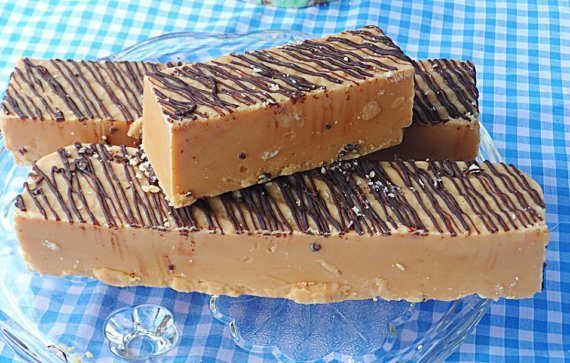 Mmm… the combination of Jack Daniels and fudge does work exceptionally well and the fudge even looks great.
Handmade Watermelon Rock Candy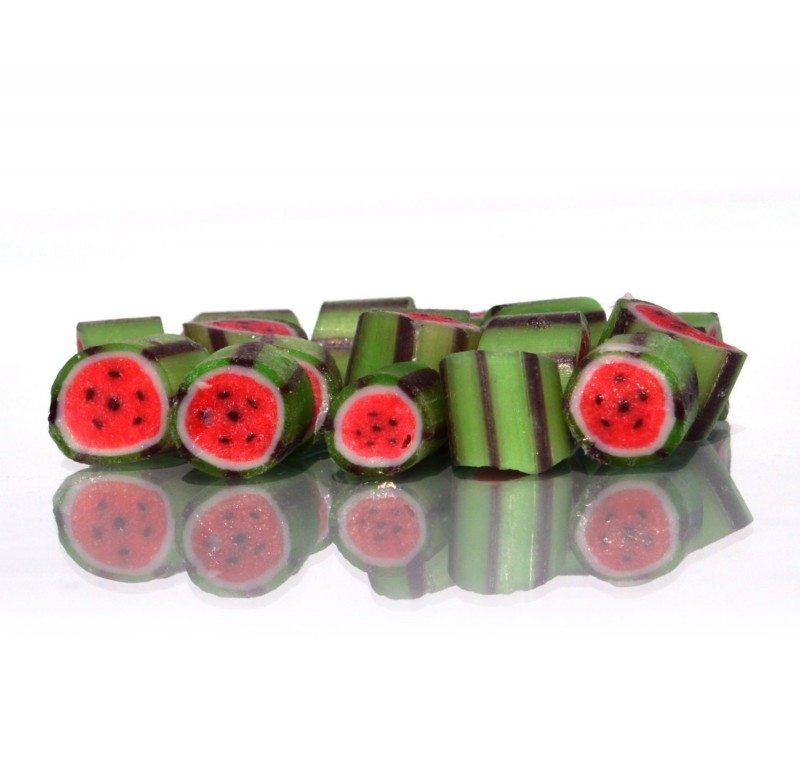 This rock candy certainly does look like watermelon and probably tastes pretty appealing too.
Gourmet Licorice Marshmallows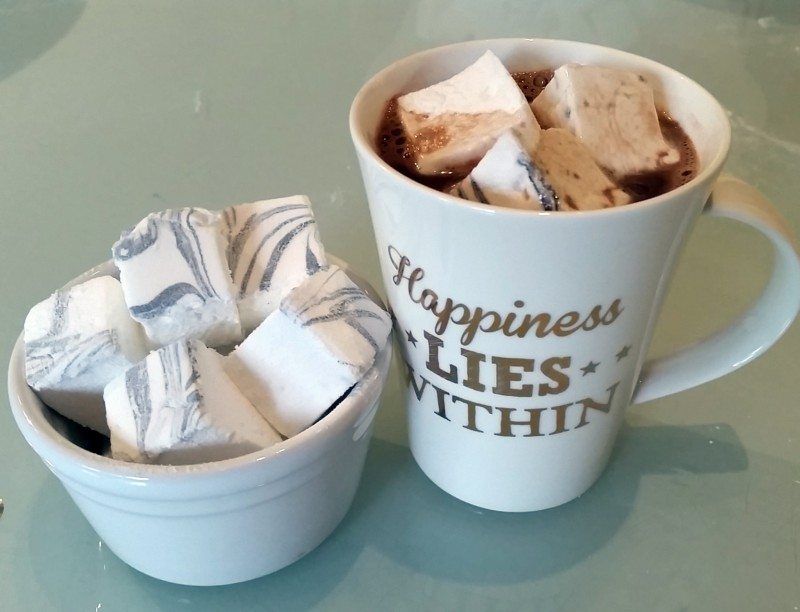 Who says that marshmallows have to be plain and ordinary? Licorice ones would certainly pair perfectly with coffee or hot chocolate.
Greek Spoon Candy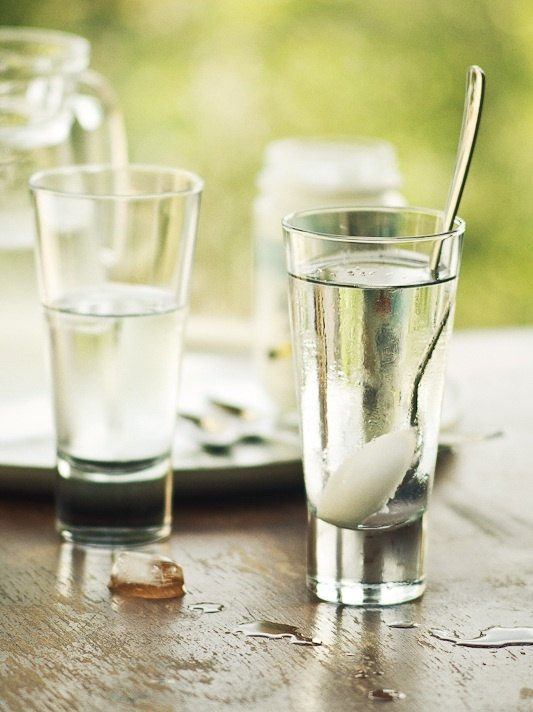 This treat is a bit of an unusual one for American audiences, but don't let you put that off. Check out his page to see how to serve it and why it's so special.
Chocolate Brandied Cherry Truffles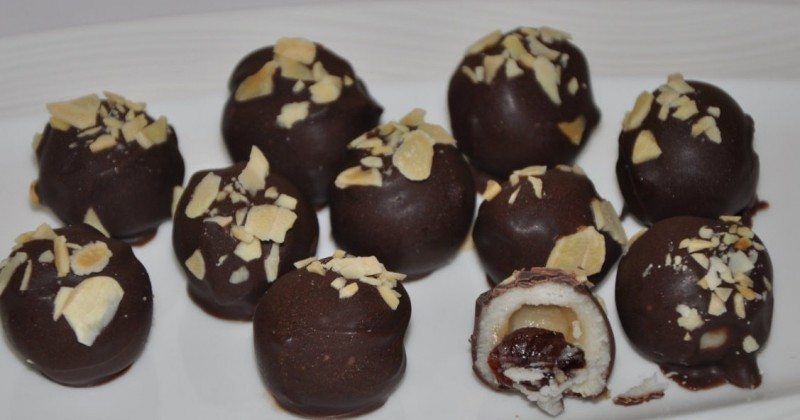 These homemade candies do look elaborate and very professional, which makes them a good gift – if you don't eat them yourself first.
Cafe Au Lait Caramel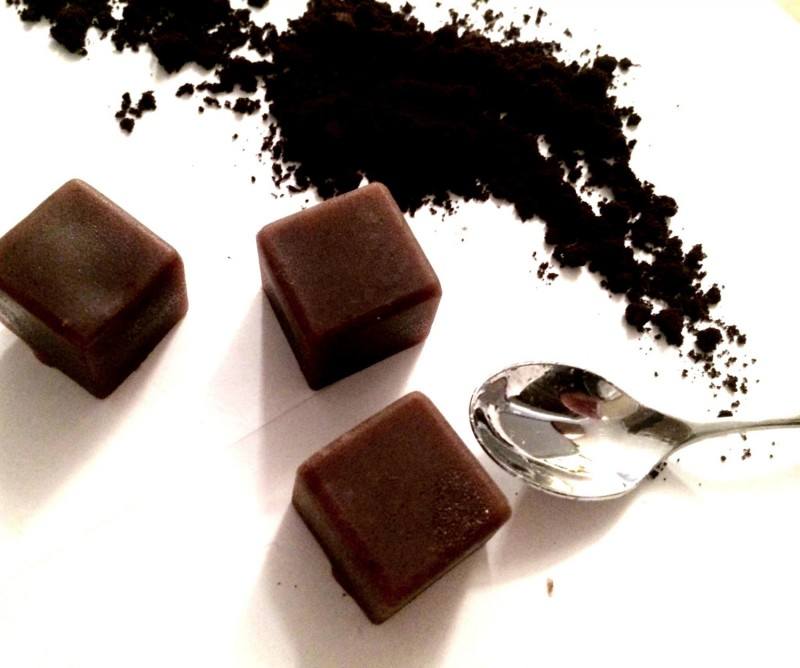 Coffee and caramel. Really, it's a natural flavor combination, perfect for all you coffee lovers.
Lego Marshmallow Choco Pops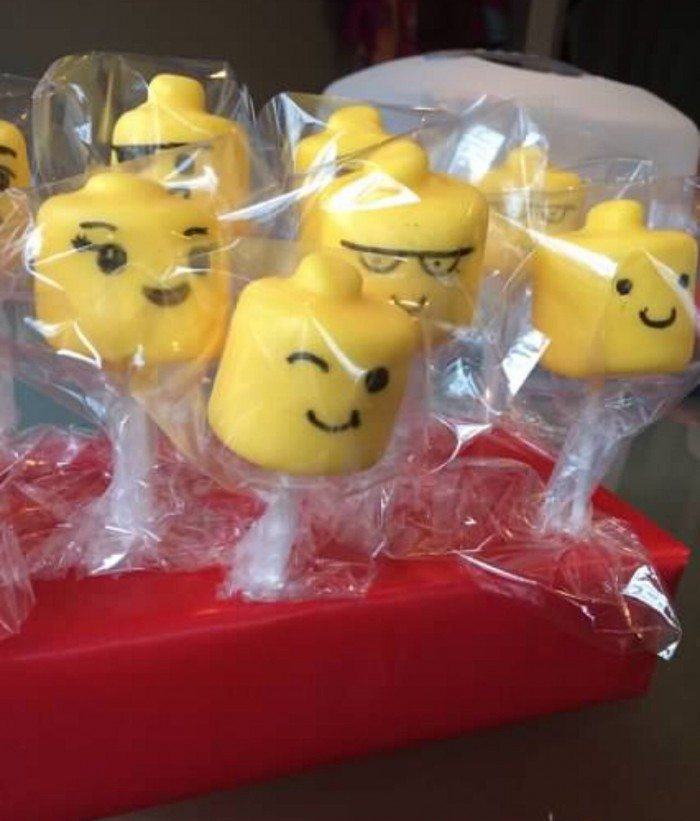 I only show one, but there's actually a bunch of different Lego-themed candy options on this Etsy store to choose from.
Bacon Bourbon Sutra Marshmallows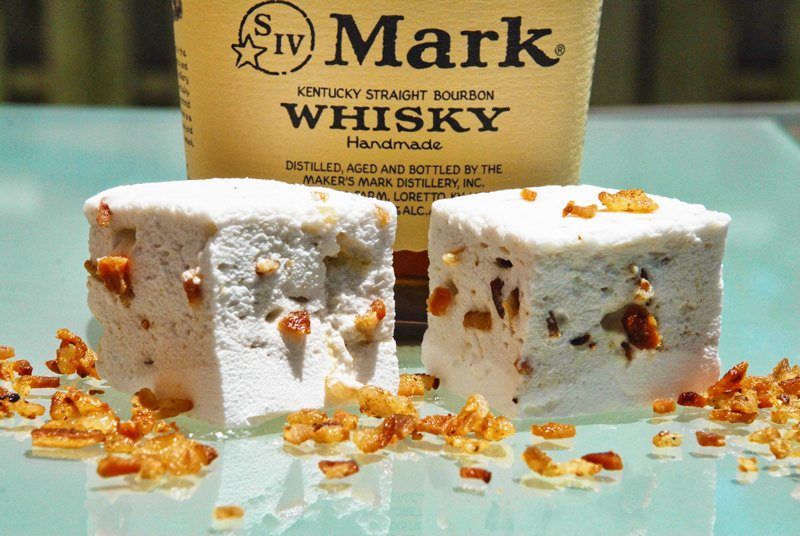 I love the combination of bacon and bourbon, and it might just work well in marshmallows. Certainly, the combination is too cool to miss out on trying.
Rose Floral Bark Toffee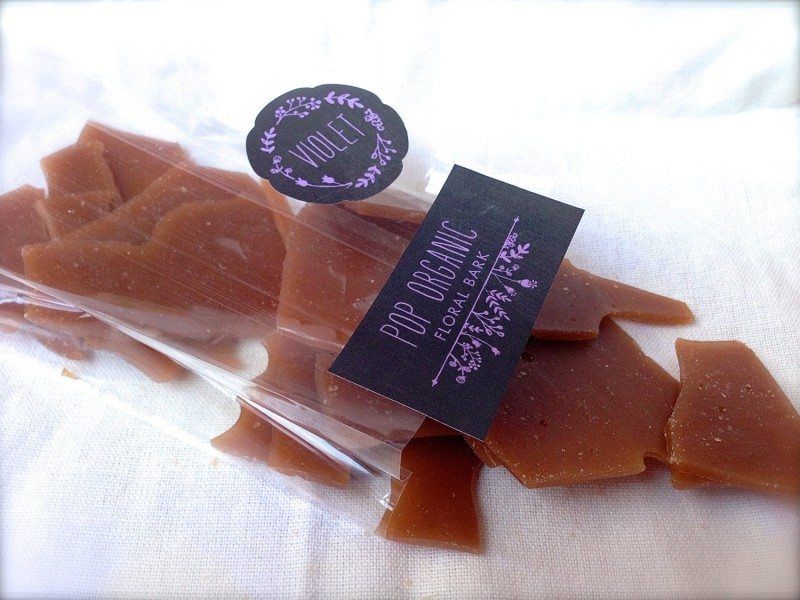 This cross between brittle and toffee is PopOrganic's own creation and it does look like a tasty one.
Guilt Free Vegan Fudge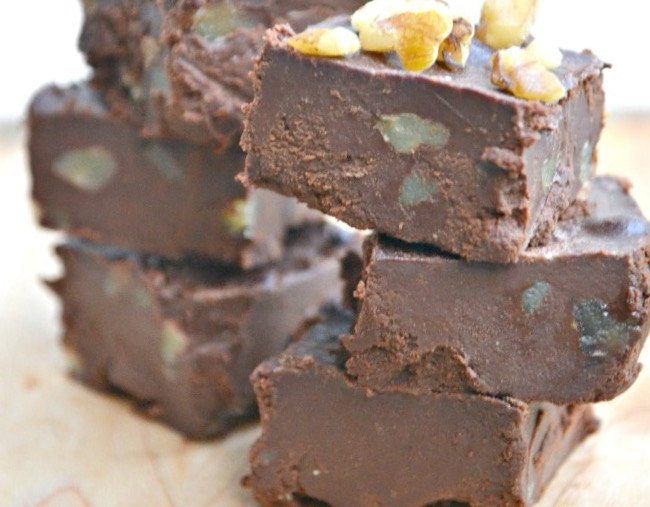 Fudge is normally a bit of a guilty treat, but this vegan fudge turns that around by focusing on antioxidants.
Marshmallow Cream Caramel Swirls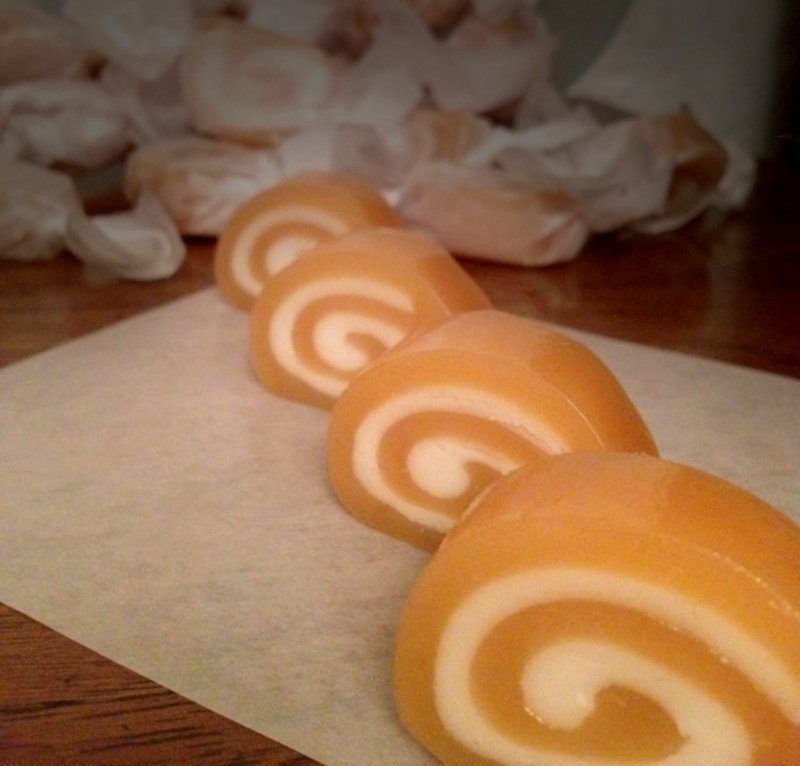 These creamy candies also have the advantage of being gluten free so more people can enjoy them.
Star Wars Chocolate Candies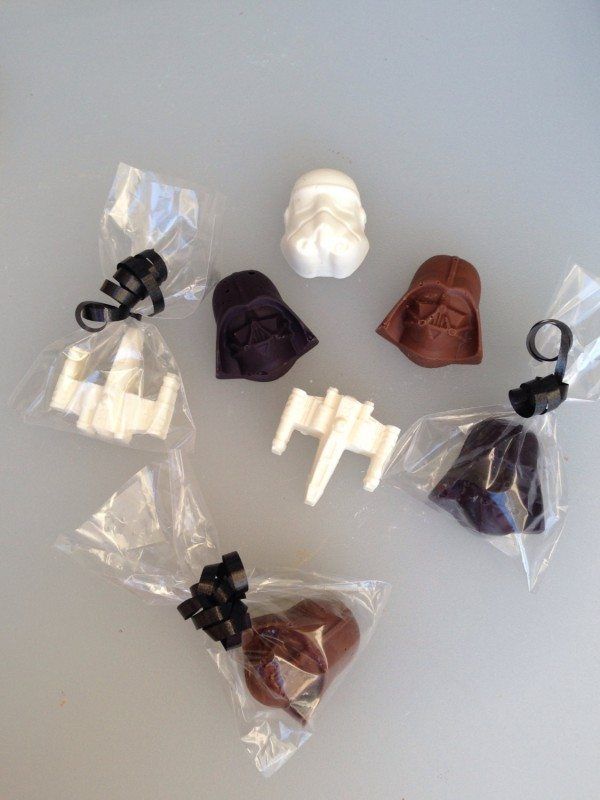 With the new Star Wars film coming up fast, has there ever been a better time to give people Star Wars candy?
Micky Mouse Clubhouse Treats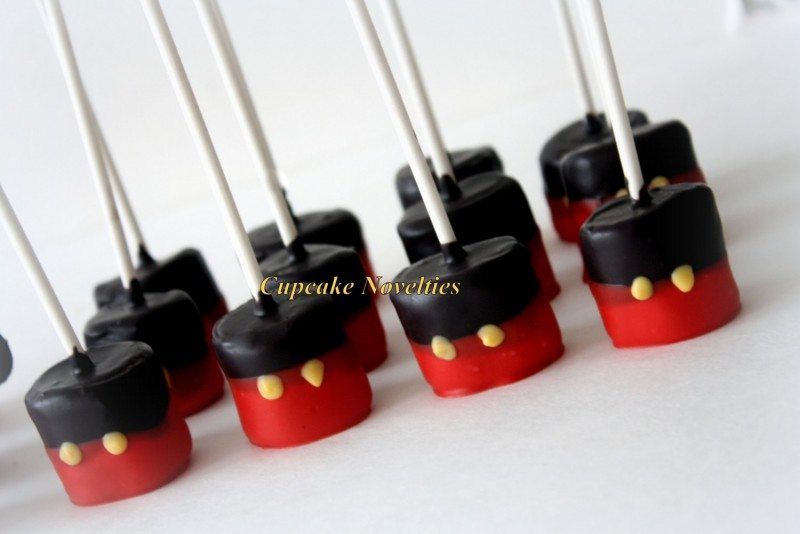 These marshmallow pops look like the perfect choice for a kid's birthday party and you can even get them with Micky faces instead.
Raspberry White Chocolate Fudge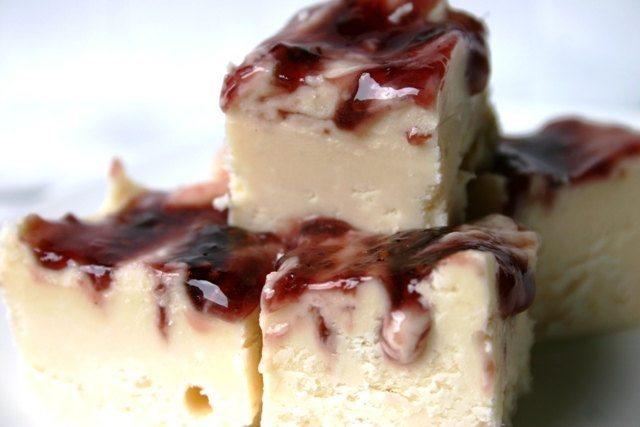 This fudge looks gooey, sweet and creamy, which is everything I look for in fudge. What about you?
Edible Candy Mushrooms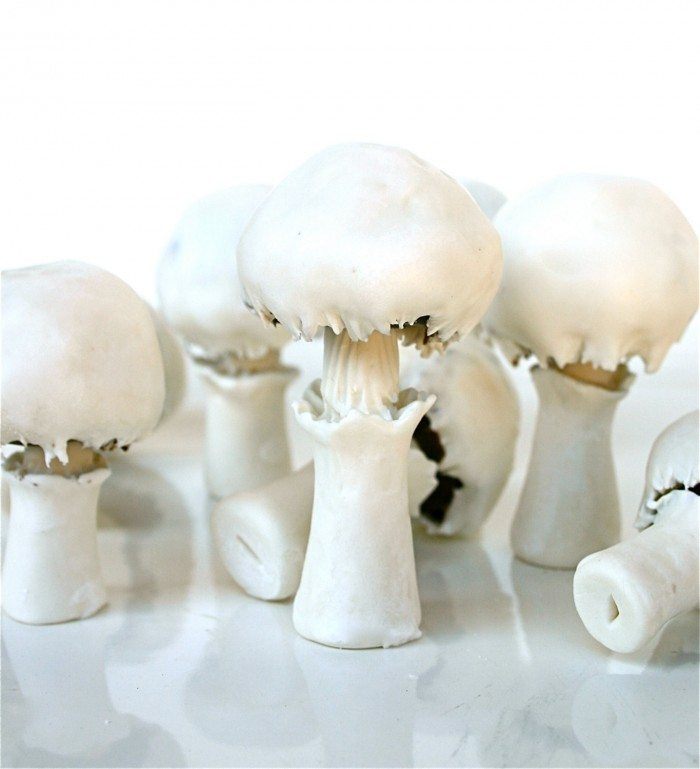 These ones are pretty neat. They are entirely edible, made with vanilla candy, chocolate, marshmallow and a few other surprises.
Minion Marzipan Lollipops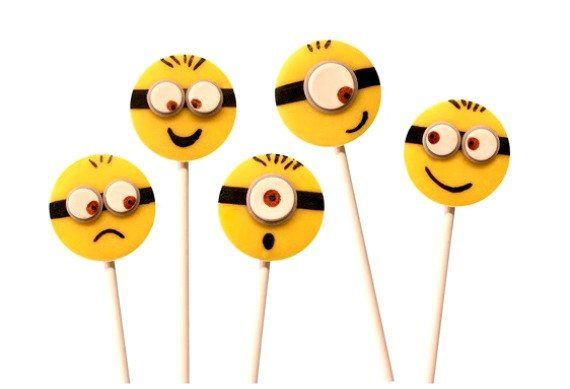 These are too cool, especially if you have a minion lover in your household. They are designed mainly for kids parties, but honestly, I can think of a lot of adults that would love them too.
Fall Caramel Assortment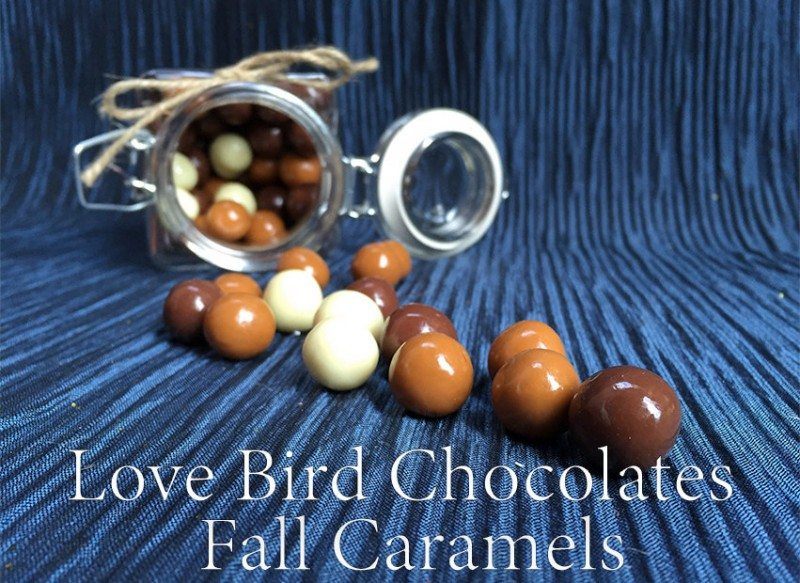 This assortment offers multiple different chocolate flavors in a treat to remember.
Strawberry Cheesecake Fudge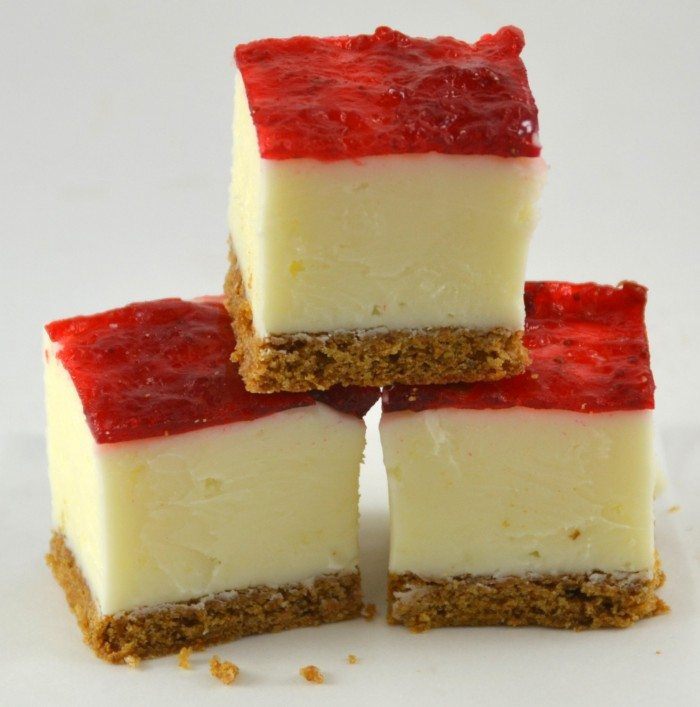 I love it. It's fudge that actually looks like a cheesecake. How cool.
Coffee Caramel Brittle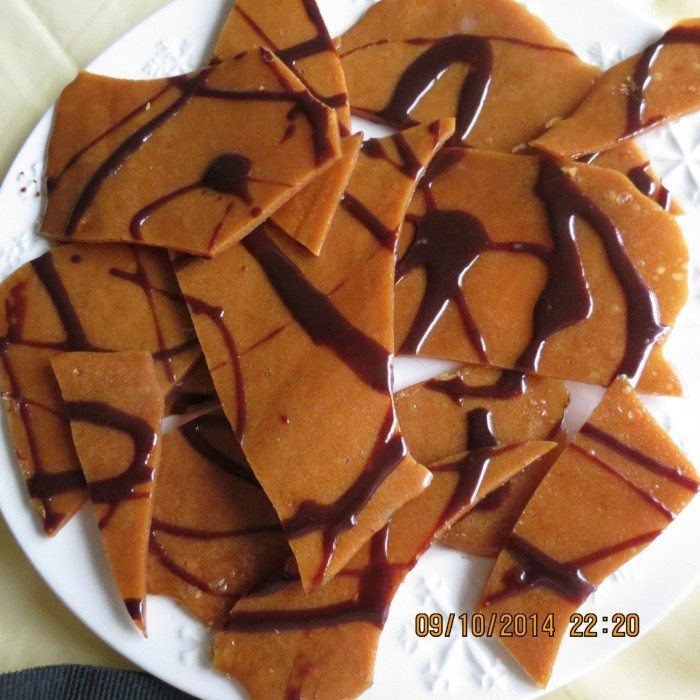 Here's another example of the coffee and caramel flavor combination, which is a popular and appealing pair of flavors.
Hot Chocolate Marshmallow Stir Sticks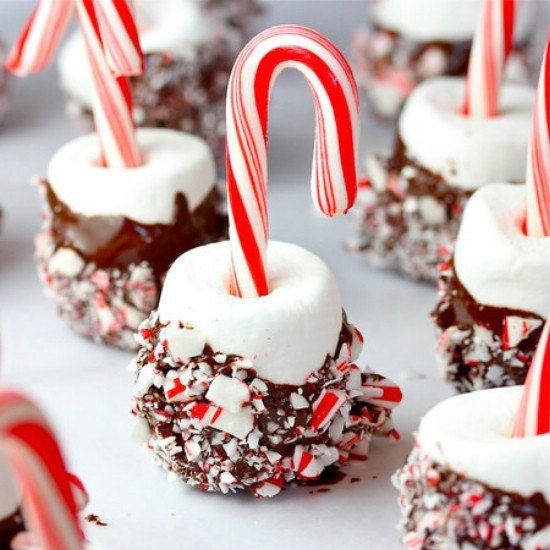 As we're getting ever-closer to Christmas it seems like exactly the right time to break out treats like these stir sticks. And wouldn't they make the hot chocolate (or coffee) taste wonderful?
Maple Sugar Candies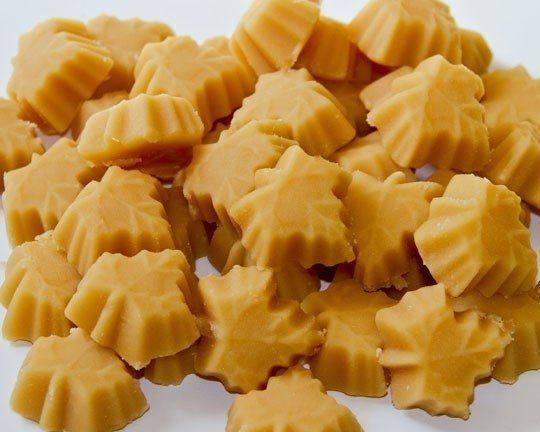 This homemade maple candy looks cool and probably tastes even better.
Gold and Brown Sparkle Lollipops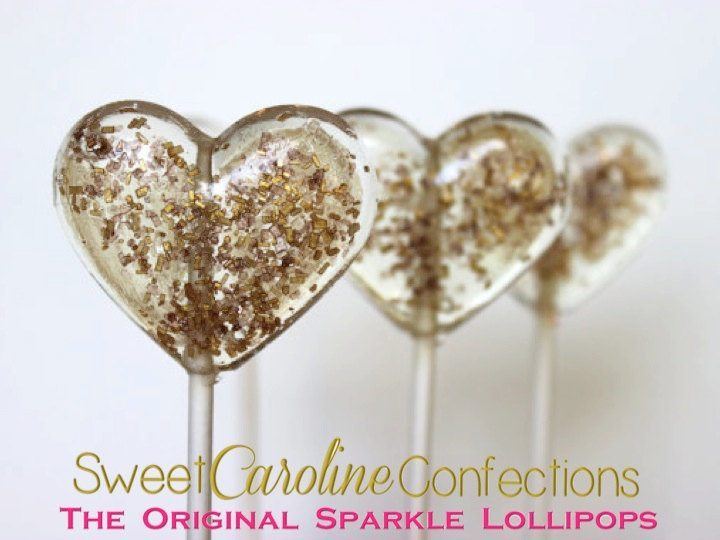 The Etsy store lists these as wedding favors, and I would tend to agree, as they look perfect for that occasion.
Strawberry Caramel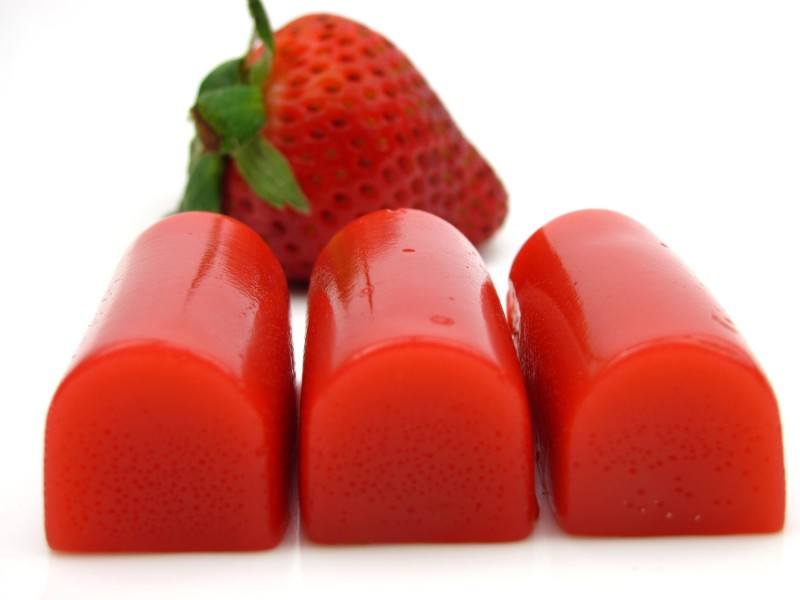 This strawberry caramel is actually natural, and the color comes from strawberries, not from a bottle.
Kiwi and Rose Petal Lollipop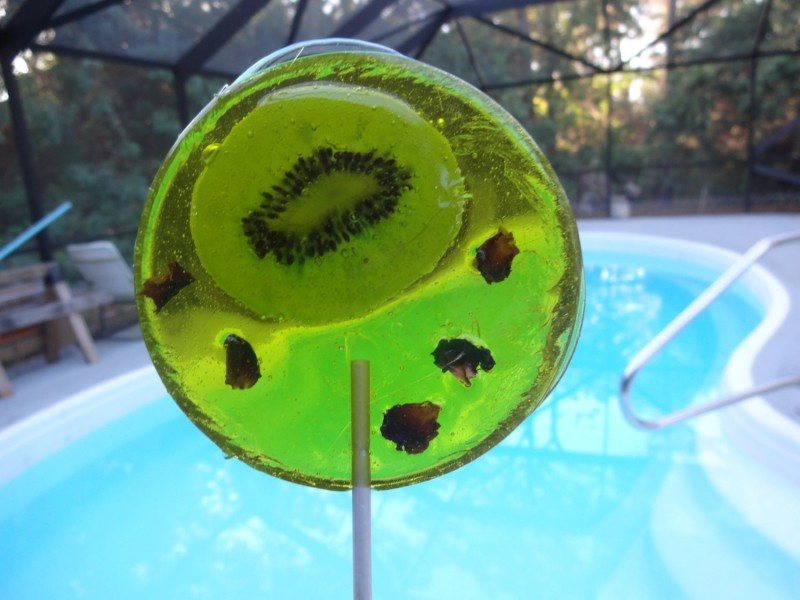 These unique lollipops do look fantastic, and the store owner offers them in different colors and flavors depending on your needs.
Antique Compass Lollipops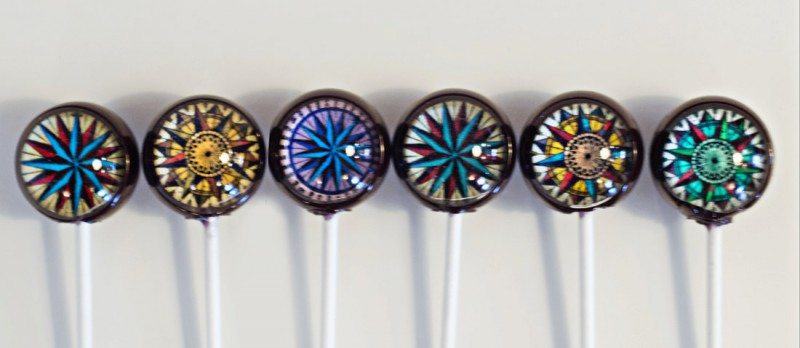 I think it's amazing what people can do with lollipops, particularly when you see amazing designs like these here.
Edible Butterfly Fairies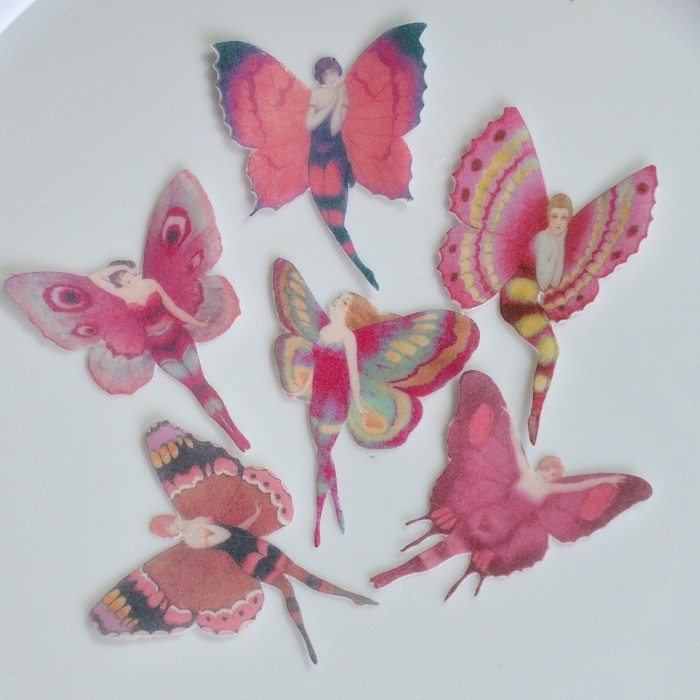 This Etsy store has a lot of different products to offer, but I was personally taken by these edible fairies, which just look so perfect.
Chilli Chocolate Fudge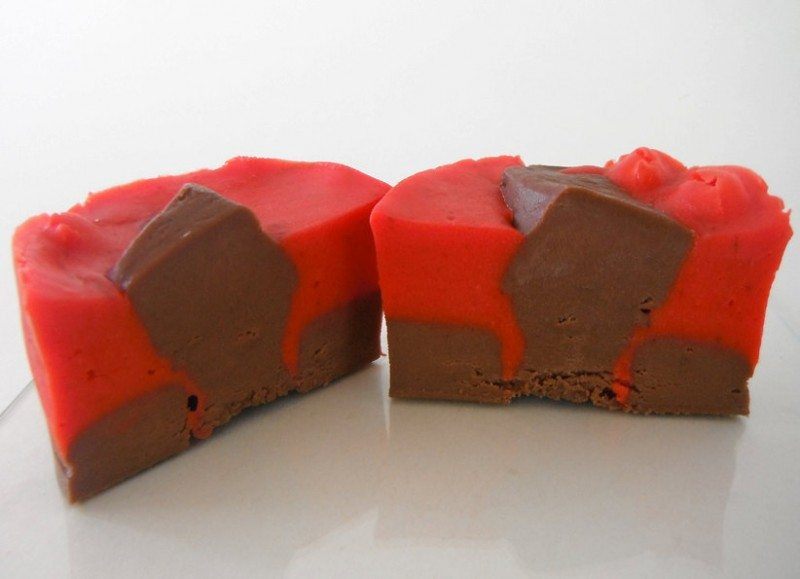 I love the colors in this fudge and its sounds like the creators got the flavor combination just perfect.
Hard Honey Candy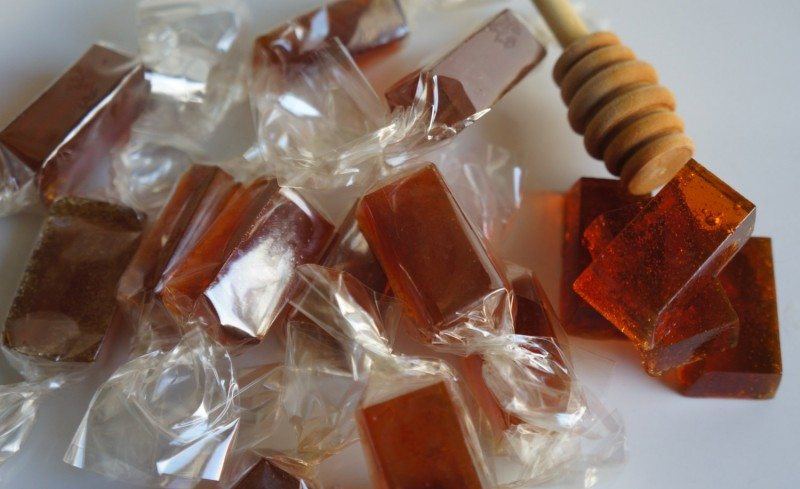 These little candies are simplicity themselves, but that's a good thing, because it means they are entirely natural with no concerning artificial additives.
Salted Caramel Truffles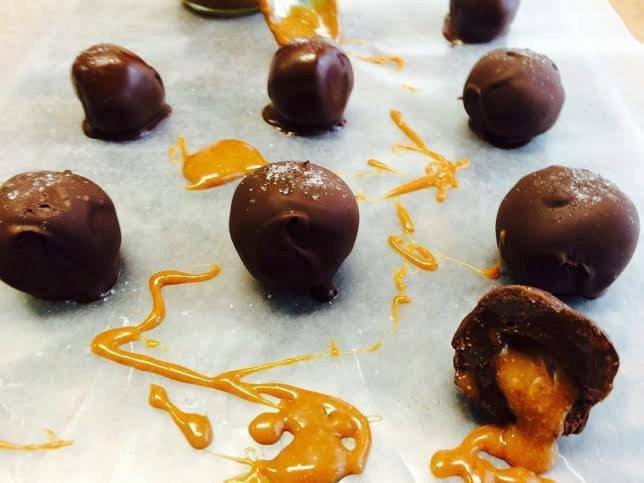 Salted caramel can be amazing, and these truffles look like they would be too. They're also both vegan and gluten free, which makes them a very versatile gift.
Lemon Bites Cake Balls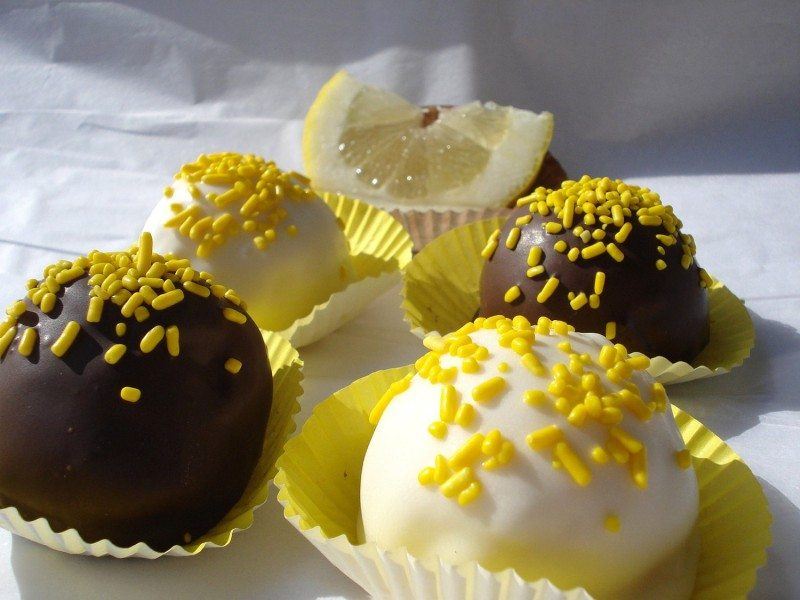 I love how professional these lemon cake balls look, plus, they're a bit unusual because of the lemon flavoring.
Handmade Caralel Roses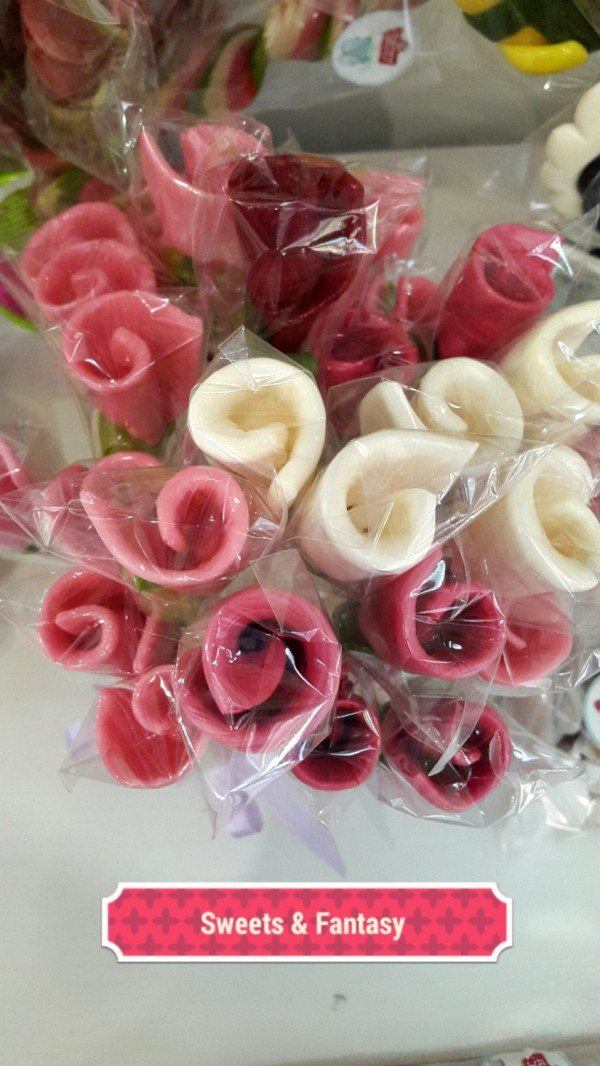 I really do love the look of these sweets. They are a pretty cool alternative to roses if you want to be that little bit different.
White Chocolate Skull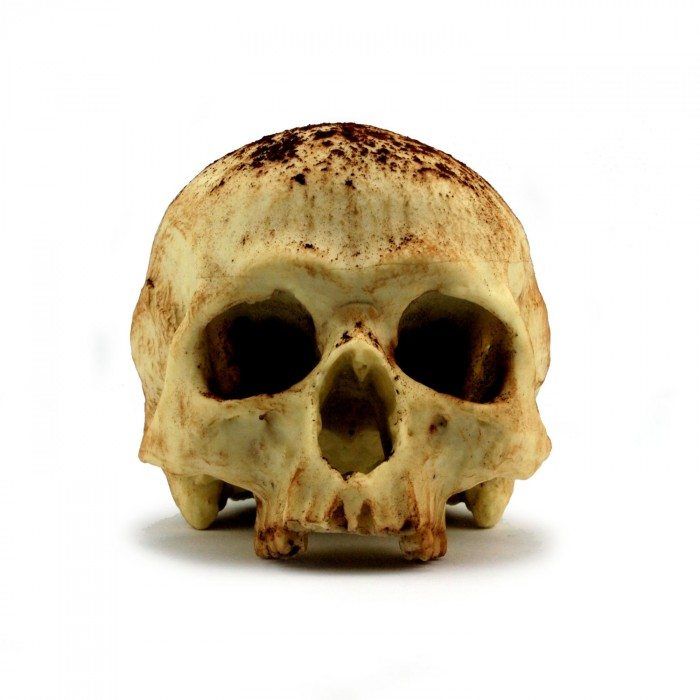 This is a bit on the unusual side as candy goes – but it is extremely unique and it could be quite appealing for the right audience.