Tannins are often a desirable flavor component in wines, but not every wine has tannins, and not every wine drinker enjoys them. Whites and rosés are popular for having low tannin content, but which red wines have the least tannins?
Whether you're just not in the mood, want to try something different, or hate tannic wines in general, this list of low-tannin styles of red wine will help you pick the perfect bottle.
Tannin is a polyphenol that's commonly found in plants. It exists on leaves, fruits, and even seeds. To put that into perspective, more than half of a plant leaf's makeup consists of tannin. 
In the context of wines, tannin can be found in them in different amounts, depending on both the kind of wine and the method of storage during fermentation.
White wines, for example, contain barely any tannin – the process of removing the grape skin before the process gets rid of most of the substance. On the other hand, red wines that do contain the grape skin itself have a lot more tannins as a result, as much of the tannin found in a grape comes from its skin.
When it comes to storage, the material used to store wine can affect its tannin amounts as well. Wooden barrels are the main culprit of this, as the tannin found in the barrel's wood can break away from it, and end up together with the wine. So even if you order yourself some white wine, there's a chance that it may have more tannin than it usually does due to how it was stored.
So in short, red wine will generally have more tannins than its white counterpart. Fortunately for red wine enthusiasts and lovers, though, there are ways to mitigate the amount of tannin in red wine.
Aside from staying away from brands that store their wine in wooden barrels, a common workaround to enjoying tannin-low red wine is by buying red wine that uses thin grape skin. As the skin can contribute a lot to the wine's overall tannin levels, thin skins are ideal as they simply contain less of the substance.
With that in mind, we've prepared a list of some red wine options that follow at least one of these methods, and as a result, are low on tannin.
Red Wines With The Least Tannins
Pinot Noir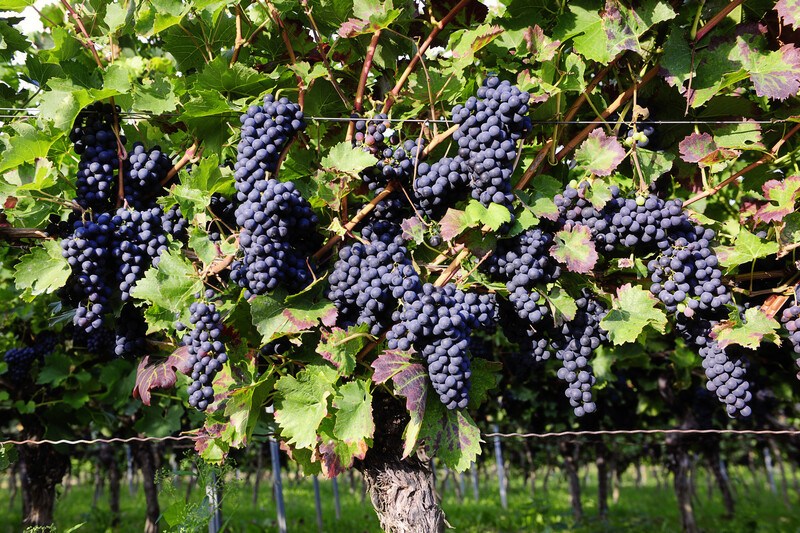 Adding this wine to the list was a no-brainer. Known as one of the most popular red wines for its light taste and reasonably low tannin levels, Pinot Noir is a variety of wine with origins said to be in Burgundy, France, which is probably why most of its grapes come from France as well.
The grape is quite versatile, as it can be used to make not only red wine but also rosé, white, and sparkling wines. It's such a popular wine that a Pinot Noir Day exists, which occurs every 18th of August.
In terms of taste, Pinot Noir has hints of raspberry and cherry flavors, as it is fruit-forward. It goes great with many dishes as its low tannin levels make it easy to drink with just about any meal.
Barbera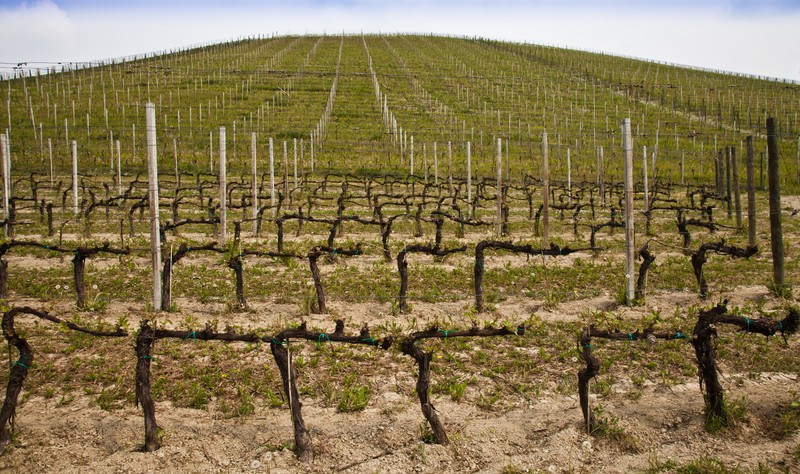 Barbera wine is one of Italy's many prized wines, though it's starting to see cultivation elsewhere in places like California. It's said to have been around since the 7th century, making it one of the older varieties out there. The grape is grown on large vineyards in numerous quantities and is usually stored in large oak barrels.
Barbera lot more acidic than other red wine varieties and combined with the fact that its taste is reminiscent of strawberry and cherry, it ends up tasting quite juicy. While the tannin levels in Barbera are low, the oak barrels that store it can end up adding some of the substance in it, so keep that in mind.
Schiava

Arguably one of the lightest and sweetest red wine varieties out there. Schiava's nickname as the "cotton candy wine" exists for good reason.
It comes from the Schiava grape and is known in other countries as Trollinger, Vernatsch, and Black Hamburg. It's grown in Italy and has been under the radar for quite a while as it just wasn't as strong in terms of flavor as its competitors, though that characteristic is what gave the grape a surge in popularity in recent years.
Schiava tastes like cotton candy and contains hints of fruit and berry such as strawberries. Alcohol levels in the wine aren't relatively high, though. 
Dolcetto

Dolcetto is another North Italian wine grape that's recognized by its dark skin.
Because of it not being too picky with the temperature, it can be cultivated in higher altitudes and cooler climates, which in turn promotes the wine's overall acidity levels. Dolcetto is currently being developed to become a grape that can turn into fruity and highly alcoholic wine at the same time. Along with its short ripening cycle, it's become a popular and common wine in recent years.
The wine made from Dolcetto is exceptionally powerful and has a short cellaring lifespan. You'll want to consume it within a few years of vintage for the best experience.
Gamay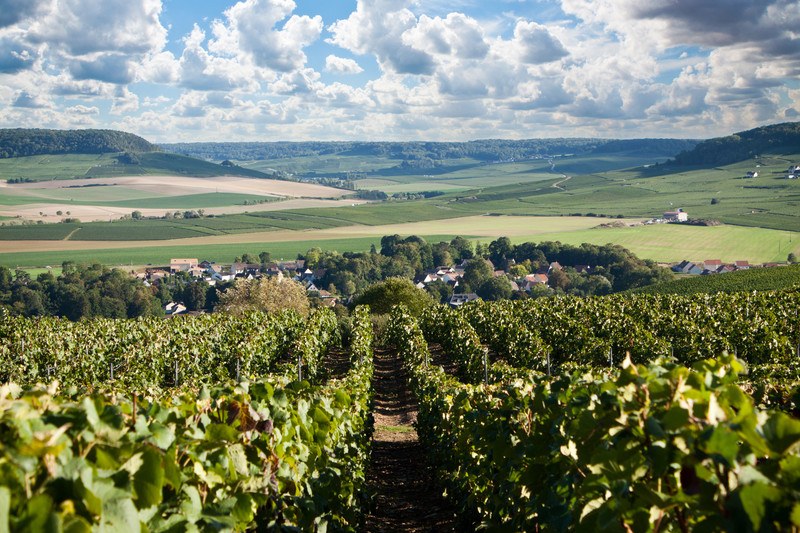 The wine that's made from the Gamay grape isn't as popular as many other tannin-low varieties, but that doesn't make it any less tasty than the more well-known alternatives. Gamay wine is dry to an extent and has pretty high acidity levels. Its flavors are that of pomegranate and blackberry, unlike the cherry-like flavors of many tannin-low red wines. 
One of the great things about Gamay wine is that it can be paired with a lot of dishes, so you don't have to worry about whether or not you're getting the most out of it in your meal.
Bobal

As one of Spain's own wine grapes, Bobal is commonly used as a blend to other, more popular wines, though pure Bobal does have its own market too. Its name comes from the Latin word of "bull", as the grapes grow in the shape of a bull's head.
Bobal is a tough grape that can withstand droughts and buds relatively late, perfect for the Southern Spain climate. It may not be recognized as a world-class grape, but it's definitely up there. In terms of flavor, you'll taste hints of licorice and blackberry when sipping a glass of Bobal wine.
Cabernet Franc

For those who were once fans of the Cabernet but couldn't handle its tannin levels, we've got good news for you. Cabernet Franc the lightest of the Cabernet family of wines, and although it still sports a decent amount of the substance, it's the best alternative if you're a fan of Cabernet. The grape is mostly grown in France, though it has seen some presence in Italy and the United States.
Cabernet Franc fruity like the other Cabernet wines, though it does have a unique flavor to it too – many enthusiasts mention that it gives off a hint of bell pepper.
Frappato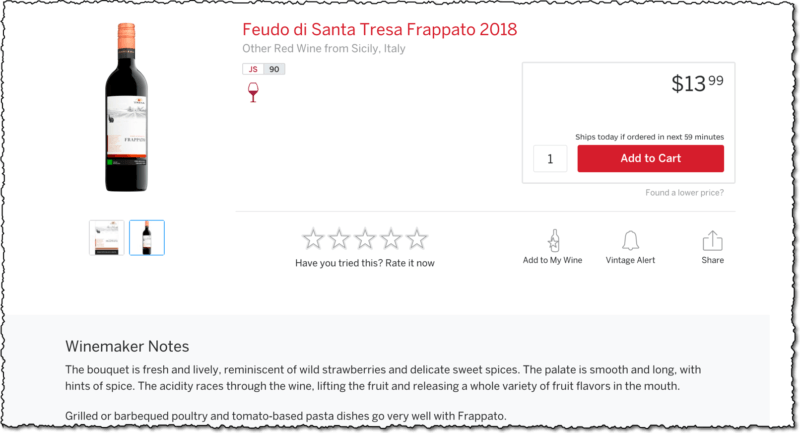 Like Bobal, Frappato is commonly blended with other grape varieties to add some complexity to the resulting wine, with its most common pair would be Nero d'Avola.
The grape is grown on the coasts of Sicily alongside the region's own Nero d'Avola, hence the frequency of pairing. Frappato is naturally low in tannins and is designed for short to mid-term cellaring. The taste of Frappato wine resembles that of both pomegranate and strawberry.
Lambrusco

Lambrusco doesn't just refer to a single variety of a wine grape – it's an entire group of varieties, each with their own unique properties, and are all found primarily in Italy. While some Lambrusco varieties contain good amounts of tannin in them (such as Lambrusco Grasparossa), others have only a few of it like Lambrusco di Sorbara, which is said to be the variety with the lowest tannin levels in the family.
Different Lambrusco varieties consist of different sweetness and dryness levels, though some stand out more than others. For example, Sweet Lambrusco was a popular wine in the 1980s.
Etna Rosso

Etna Rosso is a wine with its grapes grown in Sicily's very own Mt. Etna, the same place where other varieties such as the Frappato are grown. The grapes are Nerello Mascalese, a variety that's started to see a resurgence in popularity. Like all the other wines on this list, Etna Rosso isn't that high on tannins and joins the family of light, fruity red wines.
In terms of taste, Etna Rosso shares many similarities with the famous Pinot Noir, but at a cheaper price point. It's got the same sweetness, acidity, and lightness of many famous red wine varieties.
---
To sum it all up, red wines usually are pretty high in tannins, due to the amount that's naturally found in grape skin. It also comes from storing the wines in oak barrels. That doesn't mean tannin-low options don't exist in the market, though, with many red wine varieties offering little to no tannin in them at all. You don't have to turn to white wine for a tannin-free experience, and the many different options to choose from serve as a testament to that.