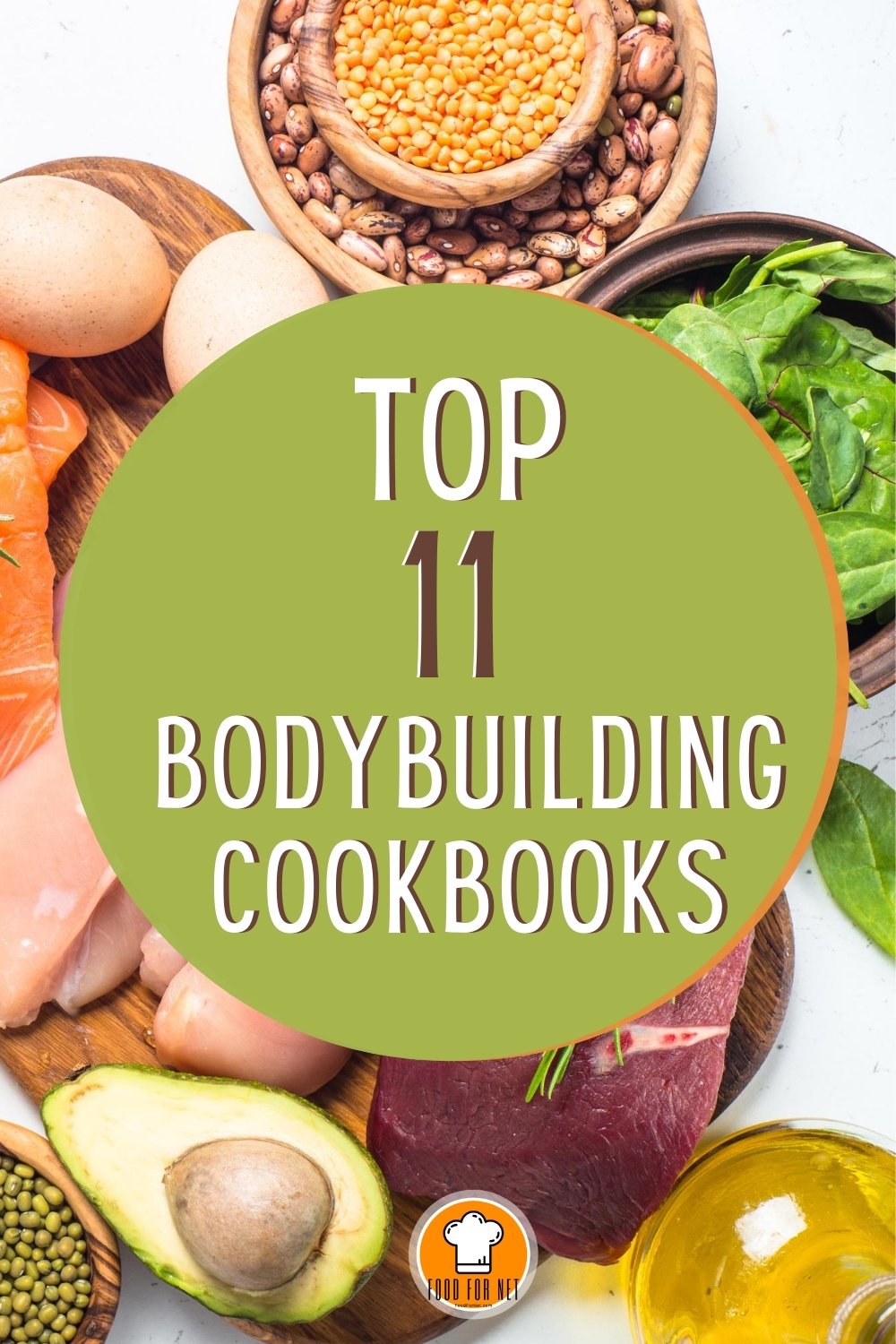 Working out may be a key component of bodybuilding and getting the muscle mass that you want but the food you eat is equally important. In particular, you need to give your body the fuel that it needs to ensure that you get the most from your workout and that you can build muscle effectively. To do this, many people turn to websites for guidance, especially because you need to consider your workouts and your eating at the same time.
However, another option is to buy some decent bodybuilding cookbooks. Cookbooks are useful because they provide inspiration and direction about meals that you can make, without asking you to search Pinterest online to find the perfect recipe.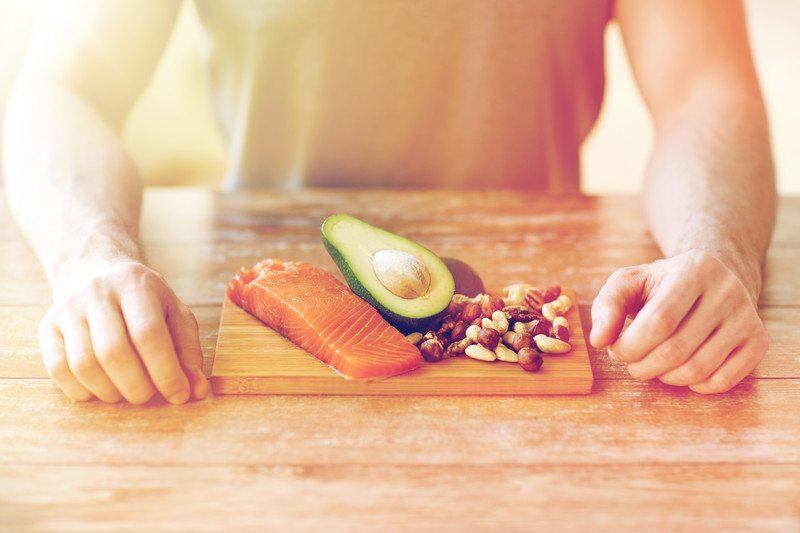 Interestingly, there aren't all that many cookbooks out there that specialize in bodybuilding. That may be because most bodybuilders aren't chefs and vice versa. Likewise, with all the bodybuilding websites and magazines out there, much of the information is provided for free online.
As someone that does a big of lifting myself, I think we don't do the "recipe thing" because to accurately gain lean muscle, you often need to weigh out ingredients precisely, so people end up eating a lot of foods separately. 200 grams of chicken breast, 150 grams of green beans, and 2 scoops of whey protein. Tracking macros and making delicious recipes is difficult.
Luckily, most of the bodybuilding cookbooks on my list here have macros included in the recipes!
P.S. You can also experiment with bodybuilder meal deliveries. These give you all the nutrients you need, without the need for any cooking.
Top 3 Bodybuilding Cookbooks
Below I highlight the best bodybuilding cookbooks that are currently on the market. Some of these are exclusively about bodybuilding and include tips on how to bulk or cut, while others focus on high protein recipes that would naturally complement any bodybuilding diet.
Best BodyBuilding Cookbooks
Top 3 Bodybuilding Cookbooks
The Ultimate Bodybuilding Cookbook
The New Abs Diet Cookbook
The Bodybuilding Cookbook
Guy Gourmet
Men's Health Muscle Chow
The Shredded Chef
The Essential Bodybuilding Cookbook
You Are Your Own Gym: The Cookbook
The High-Protein Cookbook
The Vegetarian Bodybuilding Cookbook
The High-Protein Vegetarian Cookbook
The Ultimate Bodybuilding Cookbook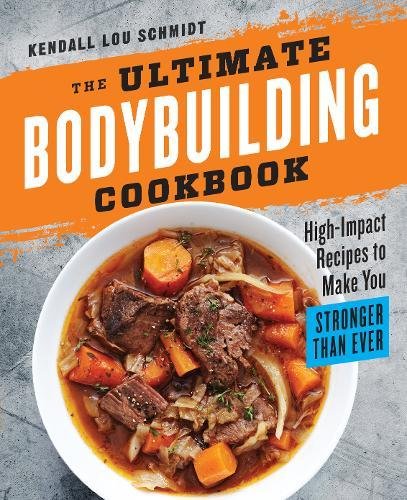 This cookbook leaves no room for doubt about its intended audience and it is a particularly powerful option for anybody interested in bodybuilding. The author of the book is considered a bodybuilder expert and also has significant experience in personal fitness. As a result, the recipes here are certainly going to be relevant for gaining muscle and losing body weight.
The advantages of this cookbook aren't just in the recipes either. Instead, there is also information about the amounts of nutrients you need, including nutrition tables and meal plans. Overall, the cookbook is a good choice, especially if you already roughly know the types of food that you need to be eating.
Nevertheless, be aware that much of the information provided is on the broad side. As a result, there isn't much consideration of individual challenges and needs. This may be fine in many situations but isn't likely to suit people new to building muscle.
= = > Get The Ultimate Bodybuilding Cookbook Here!
The New Abs Diet Cookbook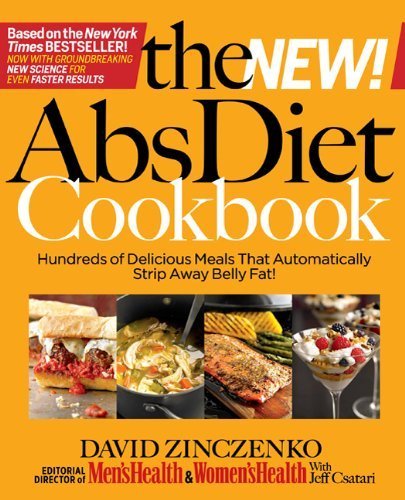 This cookbook is an example of frustrating marketing, as no meal is actually going to 'strip away belly fat'.
Still, once you get past that aspect, the cookbook itself is a good option for weight loss and for muscle building. It also provides around 200 different recipes, which is more than many other options. The number of recipes available, coupled with the good reviews that the book gets, suggests that this is a great option all around.
Still, the effectiveness of this cookbook does depend on what you're looking for. In particular, the recipes presented here are relatively high carb and some use ingredients like mayonnaise. As a result, people would vary in their views of the cookbook and whether they consider the recipes to be actually healthy.
= = > Get The New Abs Diet Cookbook Here!
The Bodybuilding Cookbook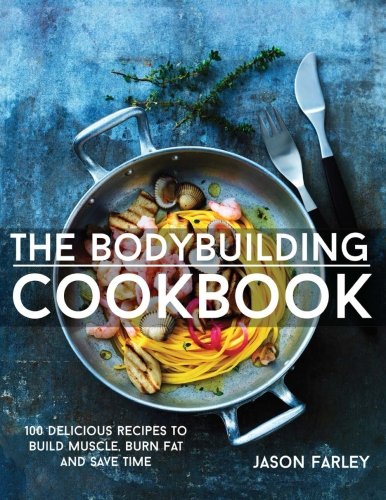 In many ways, this cookbook is a mixed bag. On the one hand, it does offer a good variety of recipes, including some that you wouldn't find in other cookbooks. For people simply wanting recipes, this aspect alone may make the book worth trying out, especially if you buy the digital format.
However, it is also a fairly basic cookbook, so it doesn't have the same complexity and depth that many other options have. For example, there is relatively little introduction about ways to eat for bodybuilding and there are few images of the meals that you are creating. At the same time, the formatting and overall style are simplistic.
With all this in mind, the cookbook isn't an amazing option if you want to learn more about cooking for bodybuilding. But, if you're simply looking for new recipes to add to your current diet, it could end up being perfect.
= = > Get The Bodybuilding Cookbook Here!
Guy Gourmet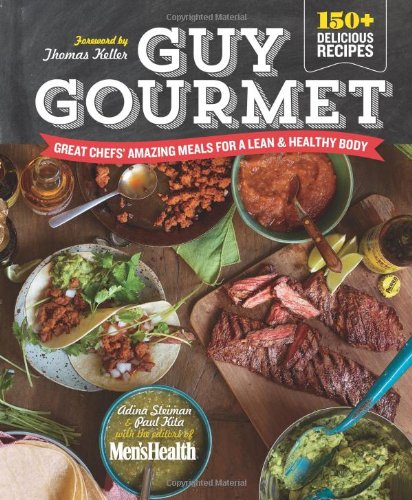 This cookbook isn't specifically about bodybuilding but it does still focus on many of the same general concepts, including losing fat and gaining muscle.
The gourmet emphasis also means that the meals provided here are a little bit different than most of the other cookbooks. In particular, the recipes are appealing if you're looking for meals that are perfect for feeding a crowd or cooking dinner in a hurry.
Much of the information provided is also focused on beginners to the kitchen. As a result, the cookbook is particularly relevant for anybody who is fairly new to cooking. That aspect alone does make the cookbook attractive and there are also more than 150 different recipes to choose from, giving you considerable variety.
= = > Get Guy Gourmet Here!
Men's Health Muscle Chow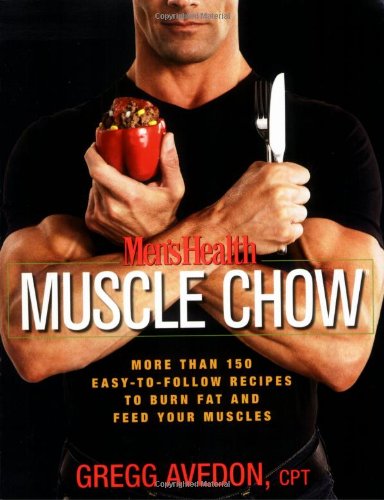 Men's Health is a common resource for bodybuilding in men, so it's no surprise that their bodybuilding cookbook also tends to be popular. The book provides readers with upwards of 150 different recipes, which includes protein shakes, full dinners and everything in between.
Like many other options, this cookbook also provides significant guidance into the field of eating for bodybuilding. This includes a shopping list and dietary strategies that you can follow. Additionally, much of the information is specifically designed for people with limited experience in the kitchen, so the recipes here may be easier to follow than many other cookbooks.
= = > Get Men's Health Muscle Chow Here!
The Shredded Chef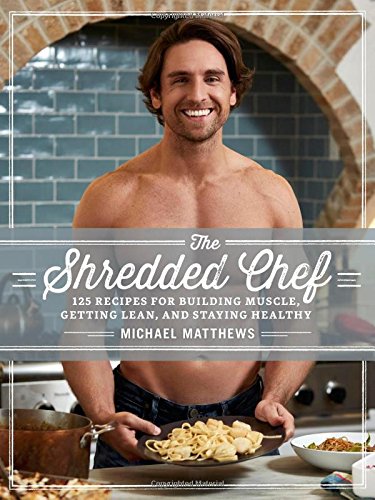 Out of all the bodybuilding cookbooks we found, The Shredded Chef is by far the most popular one and is consistently well-reviewed.
This cookbook is one of the few examples where the author is experienced in the kitchen and the gym, meaning that you truly get the best of both worlds. Even more significantly, the book is highly visual and the recipes are both appealing and creative. So, you're not just stuck with the same old ideas or with a book that is nothing but text.
There is also a considerable amount of background information provided in the cookbook, including references to scientific studies and to the theory behind the concepts being discussed. Finally, the author is also very responsive on Amazon and actually addresses issues that people experience, which is incredibly unusual.
= = > Get The Shredded Chef Here!
The Essential Bodybuilding Cookbook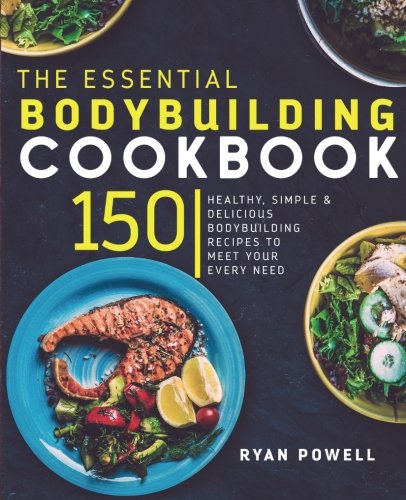 This is another cookbook that offers a decent number of different bodybuilding recipes – 150 in total. The book also has an emphasis on ensuring that all of the recipes are healthy and work for losing fat along with gaining muscle. This would also make the cookbook an interesting choice for anybody who simply wants to eat healthier overall.
One important aspect to mention is that this is another cookbook that doesn't offer many images. Likewise, the recipes themselves are on the simple side.
These two areas are both limitations, although they will frustrate some people more than others. Realistically, the book still works fine for its main purpose, which is to provide recipes for bodybuilding. But, if you specifically want images as well, then another book may be beneficial.
= = > Get The Essential Bodybuilding Cookbook Here!
You Are Your Own Gym: The Cookbook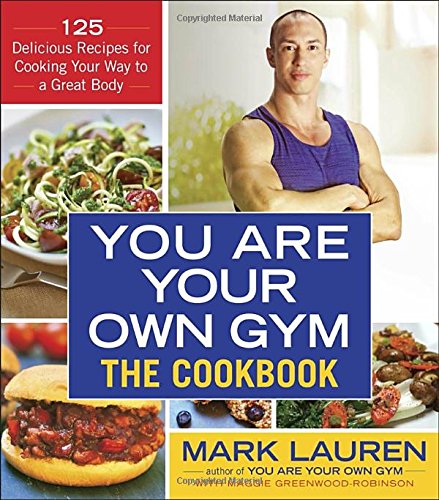 You Are Your Own Gym is a series of books and DVDs that focuses on ways to gain muscle effectively.
This cookbook basically acts as a companion to these, providing recipes that complement the overall style of exercise. One critical aspect of this is that the author uses a nutritional approach he refers to as 'calorie shifting'. This style may mean that the recipes aren't suitable for everybody's needs, especially if you haven't read the other books in the series.
Nevertheless, there is theoretical information provided in the cookbook as well. As a result, you do learn everything you need to follow the author's style of eating and gaining muscle. Who knows? You may even find that this works better for you than your previous approaches.
= = > Get You Are Your Own Gym: The Cookbook Here!
The High-Protein Cookbook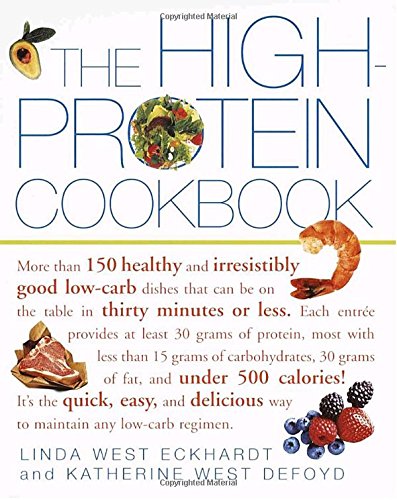 Many of the cookbooks on this list have focused on fairly simple recipes and instructions. In part, this is based on the idea that people who are often in the gym may not have all that much experience in the kitchen.
However, this cookbook is a significant deviation from that concept. As a result, the recipes provided are more complex and involve an increased number of steps. The ingredients used are often more challenging to find as well, especially if you're just used to basic home cooking.
That style isn't necessarily a bad though. Instead, many people do want more interesting recipes and are prepared to do the work to make them. In my own experience, I've certainly found that taking extra time and energy with the meals that I cook almost always pays off.
With that in mind, this cookbook ends up being perfectly suited for people who are passionate about the kitchen or who want to improve their cooking skills.
= = > Get The High-Protein Cookbook Here!
The Vegetarian Bodybuilding Cookbook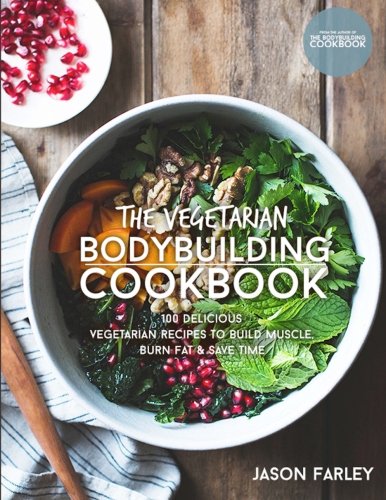 Bodybuilding as a vegetarian can be somewhat difficult, especially as most related cookbooks are strongly focused on meat as a key source of protein. However, this cookbook offers a range of recipes that can help people gets started with bodybuilding, even if they do want to avoid meat entirely.
Now, unlike many of the other options on the list, this book is literally just a cookbook. As such, there isn't much information about a diet plan or the best approaches to get the desired results. Instead, you just get the recipes and there aren't even many images to go with it.
With that in mind, this isn't an amazing cookbook, not by any means. But, we're including it on the list because the recipes themselves are worth trying and some of them are quite creative. So, if you're just looking for recipes to include in your diet, this cookbook is worth considering.
= = > Get The Vegetarian Bodybuilding Cookbook Here!
The High-Protein Vegetarian Cookbook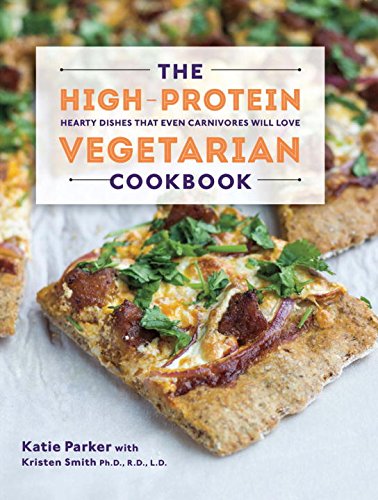 This cookbook is another option that can work for vegetarians interested in bodybuilding. The appealing factor here is the high protein nature of the recipes, which means that they can play a key role in muscle development. The cookbook does also have no shortage images throughout it, which makes it more visually appealing than many of the other examples on this list.
On a side note, despite the visual style, many of the recipes here are fairly predictable. So, the book isn't a great source of creative ideas. Nevertheless, if you're new to being a vegetarian or to bodybuilding, the selection could still work extremely well.
= = > Get The High-Protein Vegetarian Cookbook Here!
Top Pick
It can often be difficult to choose a single cookbook to recommend because there tend to be many good options for any given topic. However, when it comes to bodybuilding cookbooks, there is one particular option that stands out above all the rest.
That book is The Shredded Chef. Realistically, there simply aren't any other bodybuilding cookbooks that even come close to the quality that this one offers and this is evident from the sales and reviews that it gets alone.
This is also one of the few cookbooks we've found that has no major issues with it at all. Instead, most people seem extremely happy with it and the book manages a great balance of being visual and also having high-quality recipes.
At the same time, this cookbook is geared toward people with limited experience in the kitchen, so you could make many of the recipes even if you don't know much about cooking at all. For that matter, many of the recipes are perfect for people who are trying to make easy meals while still getting all the nutrition they need for bodybuilding.