A diet that is focused on foods with a low glycemic index is oftentimes preferred by those who have type 2 diabetes or are at risk of having one, and those who are trying to lose weight. A low glycemic diet can also potentially lower the risk of heart disease, cancer, and other conditions. There is no doubt that there are a number of health benefits that come with this kind of diet. This is why we thought of adding more food to the list of low glycemic foods that we have previously featured here.
It's, of course, important to keep a well-balanced diet. Opting for food with a low glycemic index doesn't necessarily mean that you forgo other foods that will keep your diet balanced. It's more like choosing alternative foods that are gentler to your condition. Keep in mind, too, that a low glycemic diet is not a cure-all. Ultimately, you have to listen to your body if a particular diet is working for you.
The glycemic index or GI of food simply tells us how its carbohydrates content affects the blood sugar levels in our body. Foods with low glycemic mean that carbs are digested and slowly release into our body for more sustained energy, while high glycemic means it's quickly digested and absorbed causing a rapid rise in blood sugar.
So basically, low glycemic food does not only play a big role in managing an even blood sugar level but also helps you not to gain weight – since you feel full longer, you don't feel the need the eat every so often. And high glycemic food, on the other hand, not only causes blood sugar spikes which are definitely not good if you have or are prone to diabetes but also affects your mood and energy.
So, if you're on board now and think that choosing low glycemic index food will benefit your health, then this list is for you. Here are 20 foods with a glycemic index (GI) of 55 or less and are therefore considered low glycemic. Check them out now and start planning how you can work them into your current diet. See also some tips for low GI living.
Low Glycemic Index Foods
Spelt bread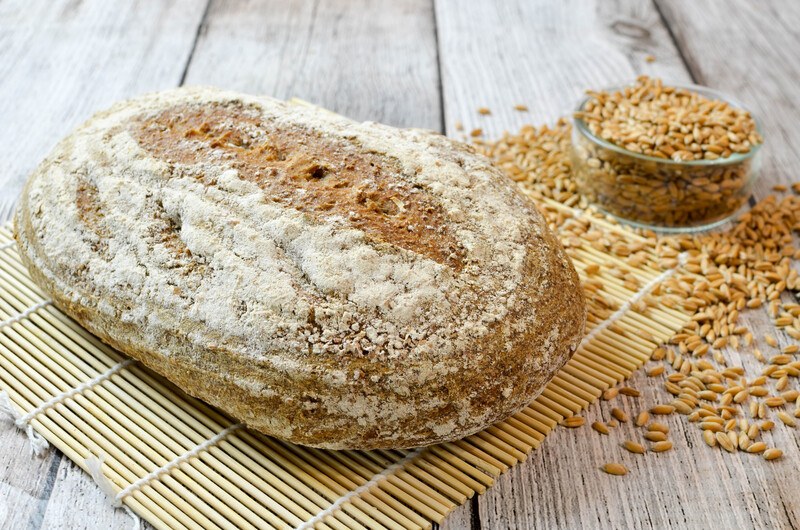 Spelt bread tastes slightly sweet and nutty with a soft and tender crumb. You'll notice that it's less bitter than your usual whole wheat bread. It's a great source of dietary fiber and also particularly rich in protein, iron, magnesium, zinc, phosphorus, and niacin. Spelt is actually just one of the many ancient grains which have remained mostly unchanged for thousands of years.
Sourdough bread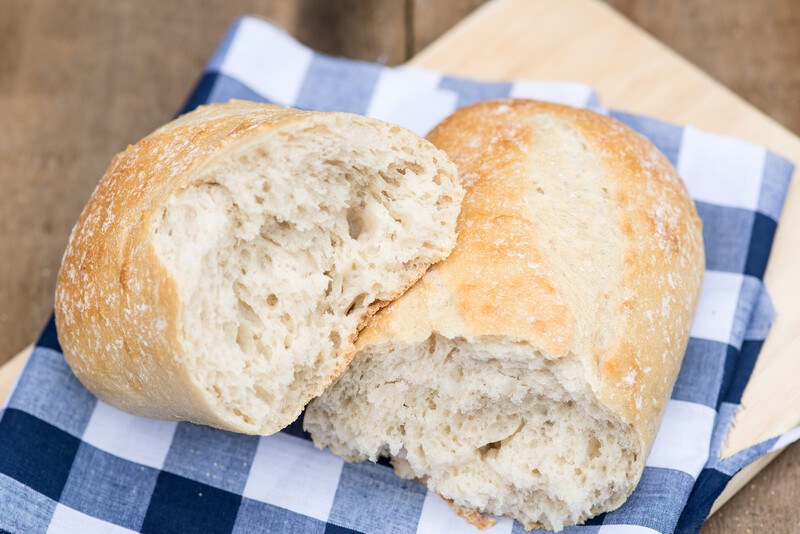 Sourdough bread has a somewhat sour, tangy flavor that is quite unique to this particular bread. The flavor slightly differs depending on how you keep your sourdough starter going – the longer it takes, the better the flavor. It contains high levels of folate and antioxidants compared to other breads. It also has decent amounts of calcium, iron, manganese, zinc, potassium, thiamin, riboflavin, iron, magnesium, and more.
Oat bran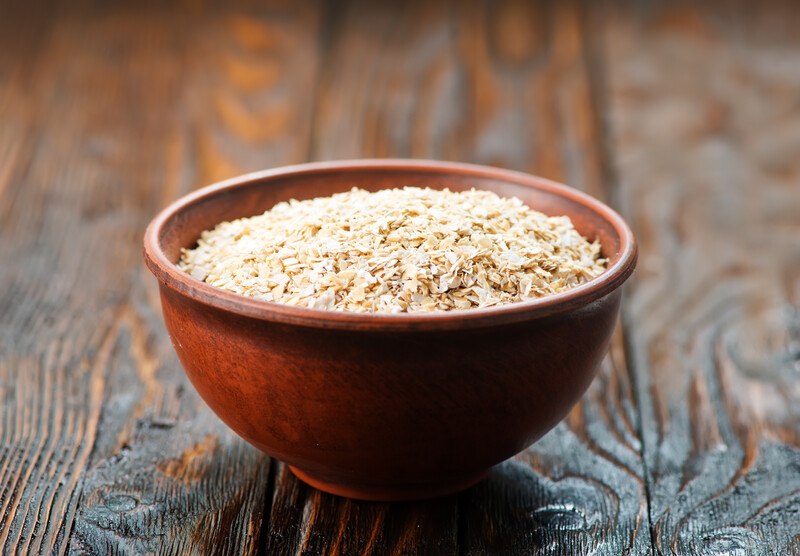 Oat bran has a nutty flavor with a slightly sweet taste and oaty richness. It is actually the outer casing of oat grain. It can be used raw in cereals, yogurt, or smoothies and can be cooked into porridge-like breakfast cereal. Oat bran has about 50% more dietary fiber and protein than oatmeal.
Steel-cut oats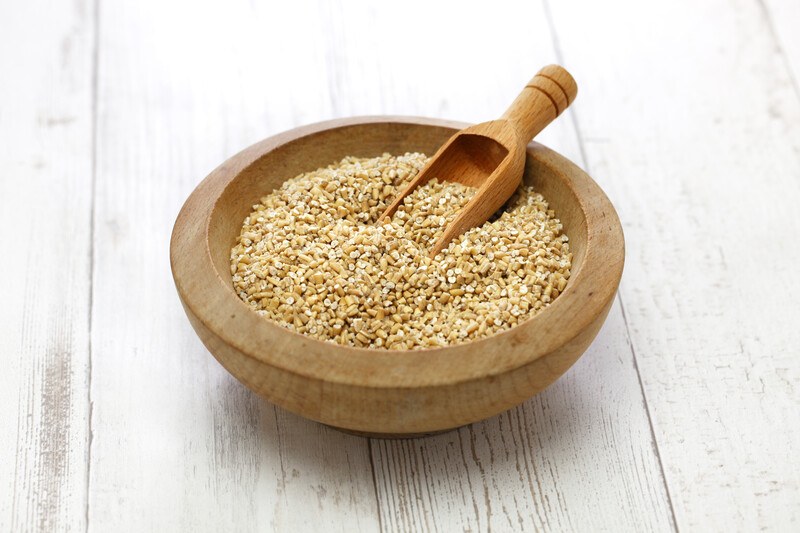 Steel-cut oats, also called pinhead oats, Irish oatmeal, or coarse oatmeal, have a nutty flavor with a chewy texture. They are actually oat groats that have been cut into 2 or 3 pieces. Because of its size and shape, our body breaks it down much more slowly compared to rolled oats. And not only is it high in water-soluble fiber and protein, but it's also a good source of vitamin B complex and iron.
Bulgur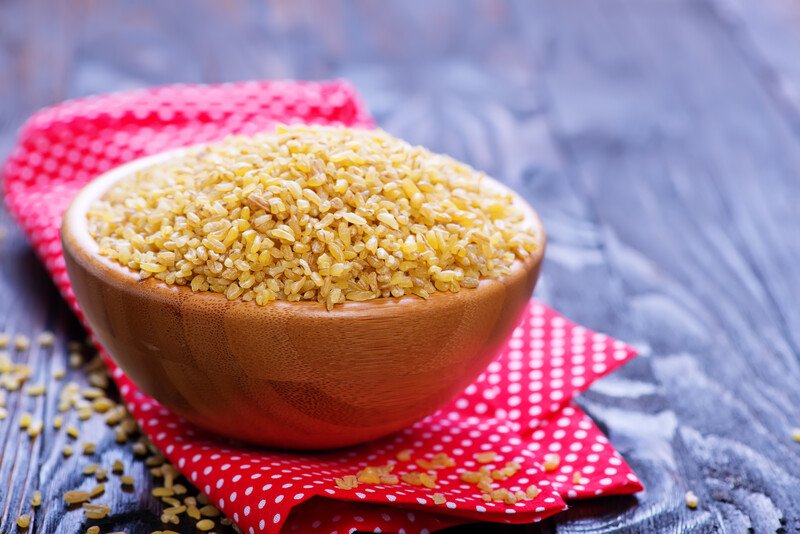 Bulgur has a light and nutty flavor and a chewy texture when cooked. It is made from parboiled wheat or parboiled groats of other wheat species. It is very versatile and can be added to salads, bread, stews, or eaten as is as a side dish. It is a good source of fiber, manganese, magnesium, and iron.
Barley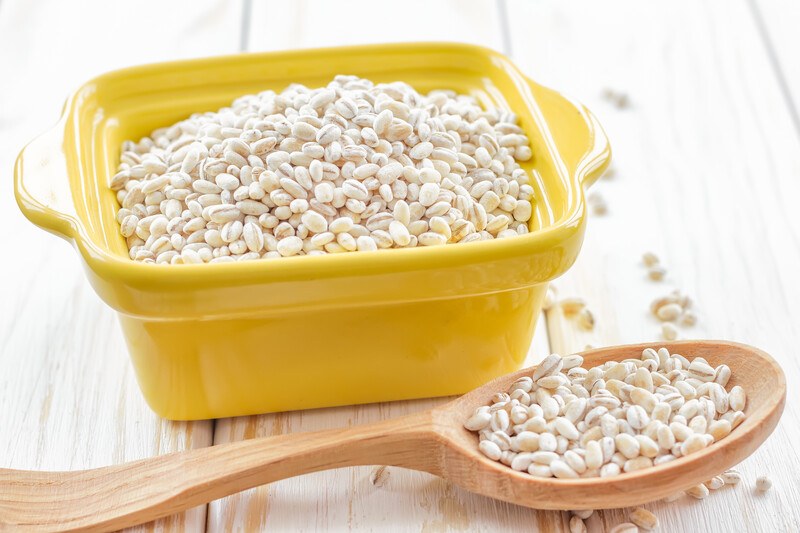 Barley has a very subtle nutty flavor with a slightly chewy texture. It's a great neutral-tasting base for a lot of dishes like stir-fries or casseroles. It can be eaten like a breakfast porridge as well. Cooking barley is similar to cooking rice. Aside from fiber, it's also a rich source of molybdenum, manganese, and selenium.
Quinoa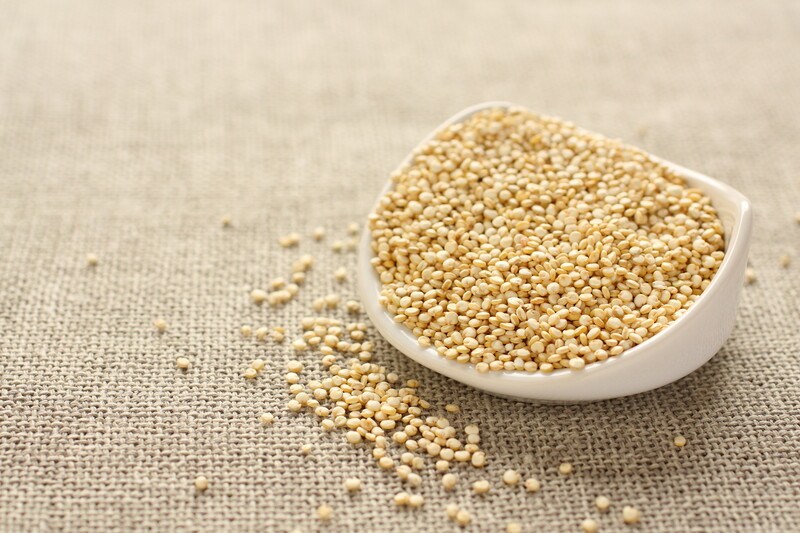 Quinoa tastes somewhat nutty and creamy with a crunch. It's quite like brown rice crossed with oatmeal. Compared with other common grains, it is particularly a good source of antioxidants. It's rich in fiber and protein and contains sufficient amounts of all 9 essential amino acids. Quinoa is also gluten-free.
Sweet potato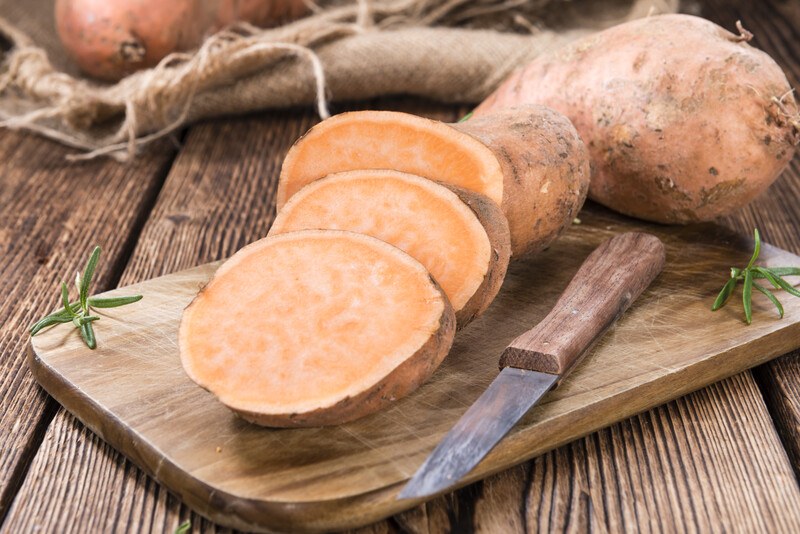 Sweet potatoes have a mild, sweet, and starchy taste with a slightly earthy and nutty flavor. Not only is it rich in fiber, but it's also very nutritious and very filling as well. Sweet potatoes are better stored in a cool, dry, well-ventilated container rather than in the refrigerator. They're high in beta-carotene, iron, potassium, and vitamins E, C, and B6.
Apricot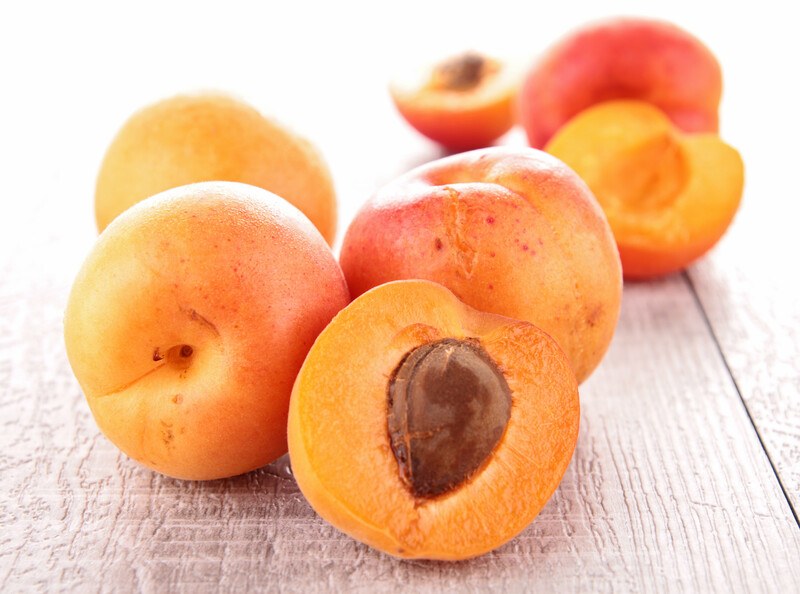 Apricot is a juicy fruit with a lovely sweet and slightly tart flavor. Some describe its taste as a cross between a peach and a plum – which are a close relative of Apricot. It's rich in vitamin A and is also a good source of vitamin C, dietary fiber, and potassium. An ounce of apricots contains enough beta-carotene to supply 20% of daily vitamin A requirements.
Cantaloupe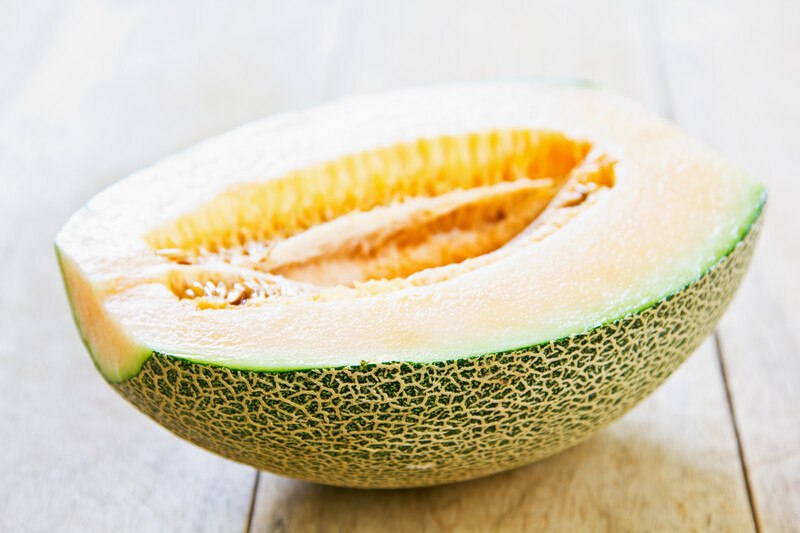 Cantaloupe has a very distinct sweet flavor. It is juicy and tender and should not have a sour or bitter taste. You can straight up eat it, but you can also try adding it to a salad, soup, smoothies, sauces, and even in cocktails! It's packed with vitamin C and A and a good amount of fiber and potassium. It helps boost the immune system and maintain healthy blood sugar levels and metabolism.
Grapefruit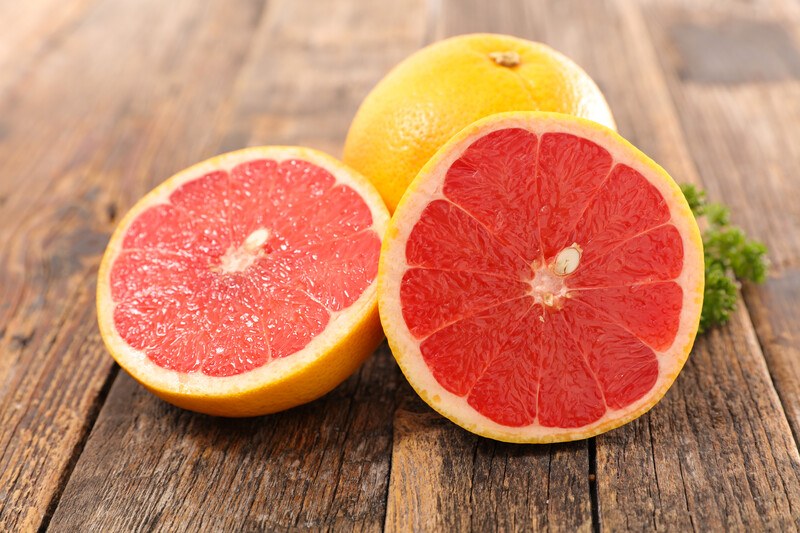 Grapefruit tastes like a cross between a tart lemon and sweet orange with a slightly floral quality. It comes in red, pink, and yellow varieties. It's rich in vitamin C, fiber, and antioxidants. It also contains vitamin A, potassium, thiamine, folate, and magnesium. Red, pink, and white grapefruit have nearly identical nutrition contents except for vitamin A. Red and pink have 25 times more vitamin A than white ones.
Honeydew melon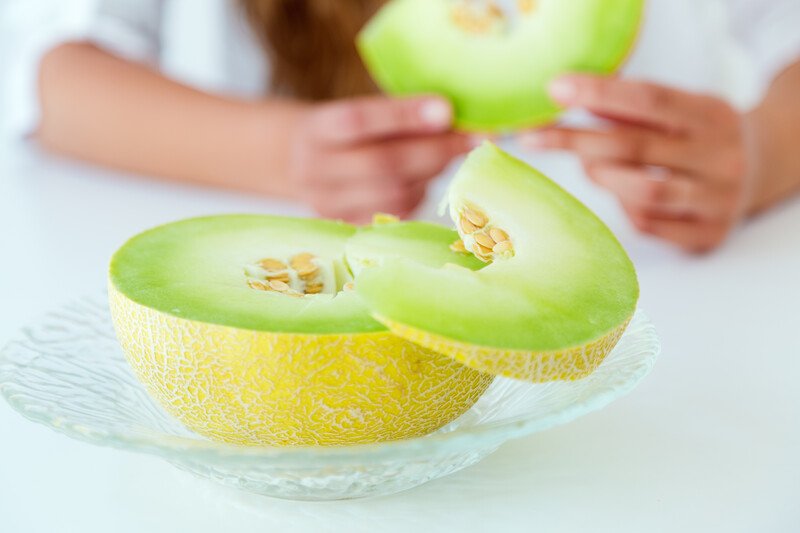 Honeydew melon is a very juicy fruit with a delicate sweet taste that is slightly floral and fruity flavor. It also has a faint, sweet aroma. Honeydew melons are rich in vitamin C. It also contains potassium, vitamin B6, folate, vitamin K, and magnesium. It may help reduce blood pressure, support healthy skin and vision, promote proper digestion, and improve blood sugar control.
Plums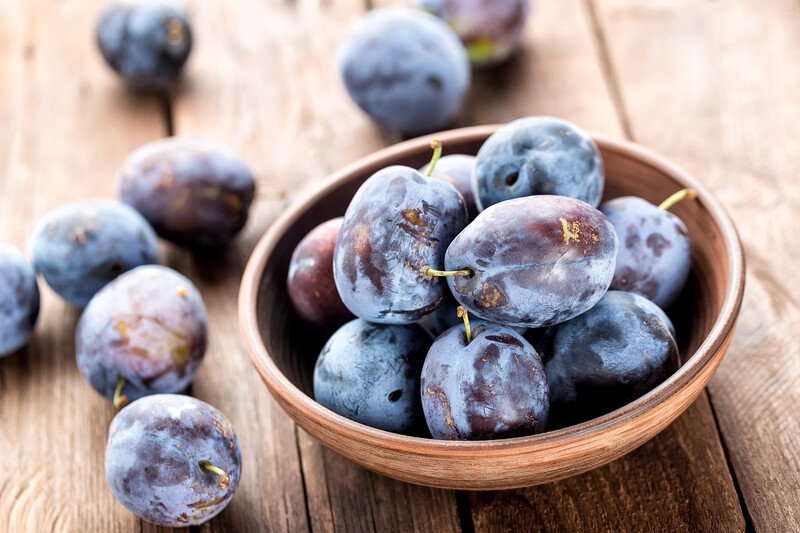 Plum's taste can range from sweet to tart. The plum-colored plums are called purple plums. There are also other color varieties such as reddish-purple, red, yellow, green, and even white. It belongs to the same Rosaceae family as the peach and apricot. Plums are full of antioxidants. They're good for protecting the heart by managing high blood pressure and reducing the risk of stroke.
Pomegranate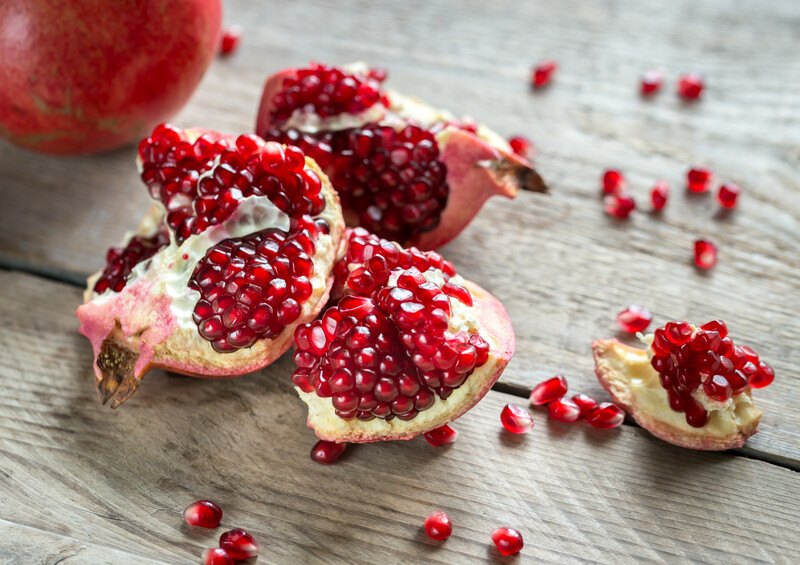 Pomegranate seeds and juice has a sweet and tart taste with a slightly musty or earthy flavor. This fruit actually belongs to the berry family and is a native to the Middle East. The hundreds of seeds it contains are called arils. Pomegranate is a good source of fiber, vitamin C, vitamin K, folate, and potassium.
Almond milk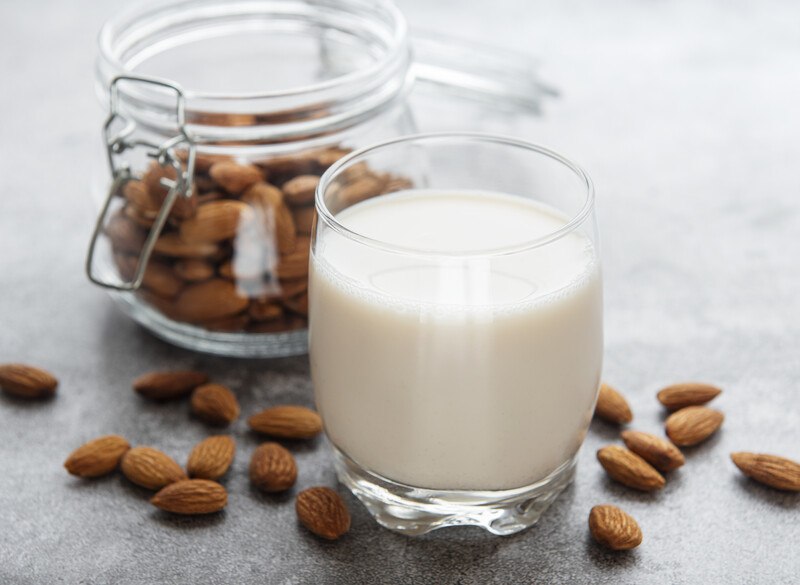 Almond milk tastes nutty with a creamy texture. It's quite similar to cow's milk. Almond milk is actually watered down and contains much fewer nutrients than whole almonds – the concentration depends on how many almonds are used in making it and the amount of water it contains. You have to factor in as well if any vitamins and minerals are added.
Skim milk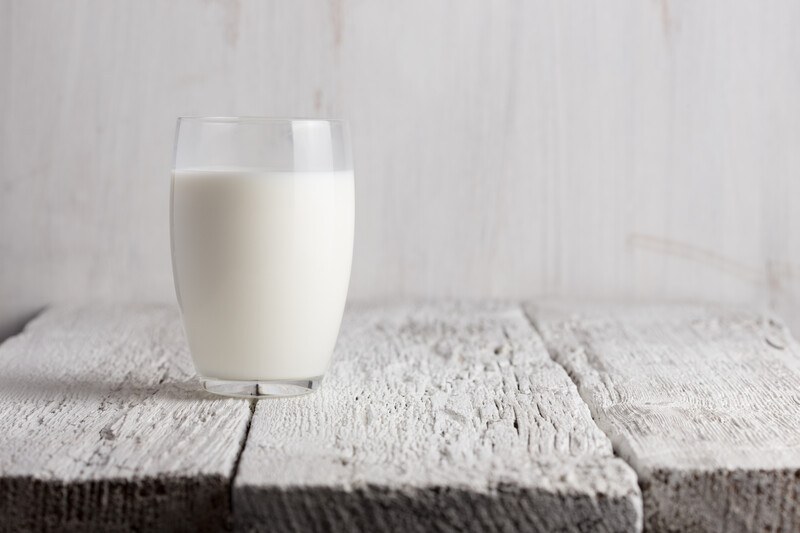 Skim milk may taste slightly sweeter than whole milk because the fat is no longer there to round out the flavor. It is however nutrient-dense. Its calcium content is actually higher compare to whole milk. It also contains vitamin A, phosphorus, vitamin D, vitamin B12, and selenium. Skim milk is actually good for cardiovascular health and weight management.
Soy milk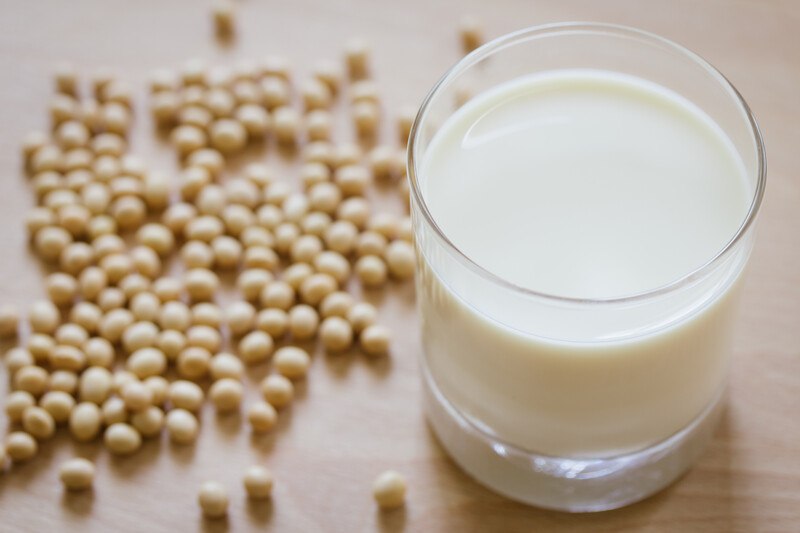 Soy milk has a mild, creamy, bean-like flavor. It's made from whole soybeans or soy protein isolate. Commercial soy milk is usually treated to mask the beany flavor and is done by processing and by adding sugar and flavorings. It's also usually artificially thickened to make the drink feel more like a regular whole cow's milk. Soy milk is a good source of protein and potassium.
Edamame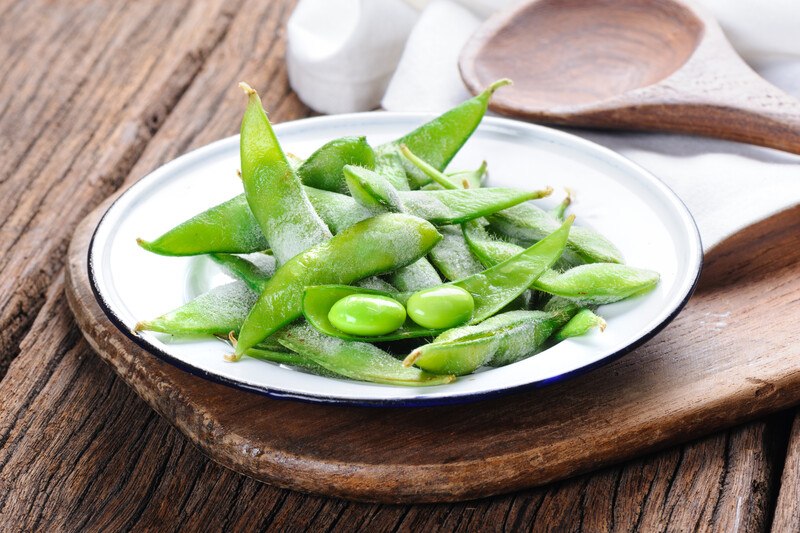 Edamame tastes buttery with a slight sweetness and nuttiness, somewhere between an almond and a pea. Its texture is also quite firmer compared to peas but is still soft with a bite. Edamame is a great source of protein and is also high in fiber, folate, manganese, and vitamin K. It's also a great source of magnesium, iron, thiamin, phosphorus, potassium, and copper.
Mung beans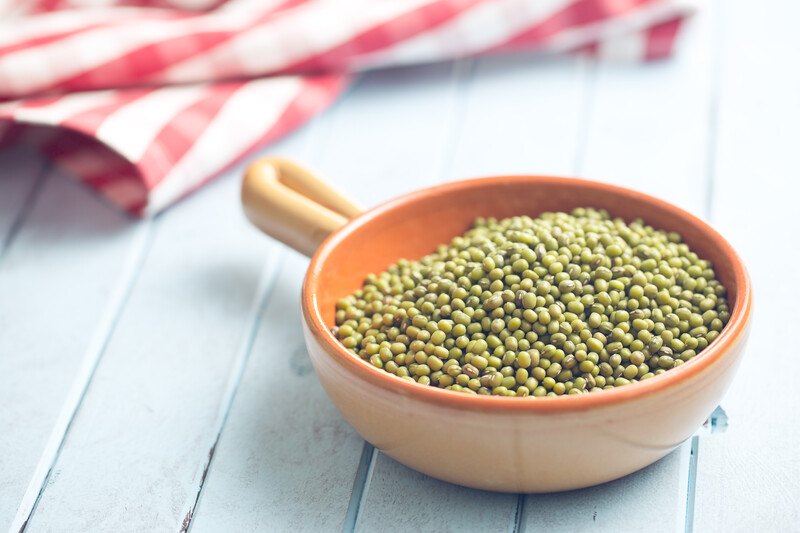 Mung beans have a slightly sweet taste with a nutty flavor. It's quite versatile and can be easily added to dishes like salads, curries, and soups. It's usually used in Asian desserts because of its slightly sweet taste. It's a good source of protein, folate, and vitamins B6 and K. It also contains minerals like iron, calcium, magnesium, phosphorus, and potassium.
Romano beans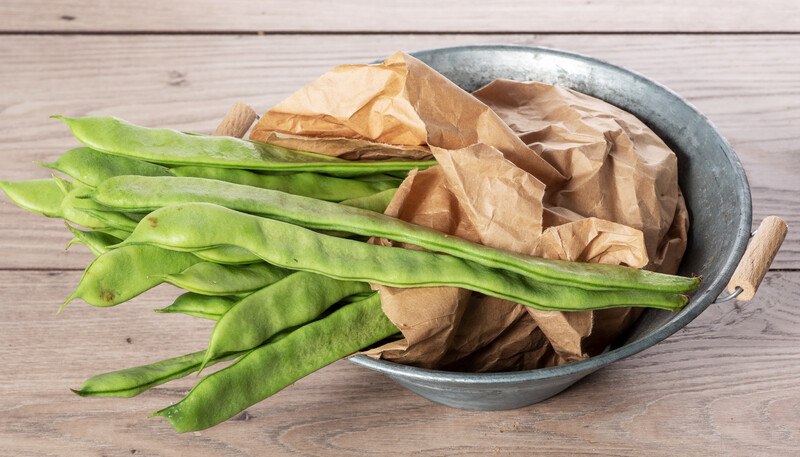 Romano beans also referred to as Italian flat beans, have a taste quite similar to green beans only more delicate and slightly sweeter. The green and yellow varieties are more common, but there is also one that comes in purple. Romano beans are rich in dietary fiber and also contain iron and calcium.
Tips for Low GI Living
Look for food alternatives
A low glycemic diet doesn't necessarily mean that you give up a particular food altogether, you simply have to find an alternative. Say you're really into bread, simply swap white bread with multigrain bread. Again, it's about choosing the food alternative that will be gentler to your body.
Don't forget your proteins
Remember that the stomach empties more slowly if it has protein to break down. So, don't forget to add a little protein, too, to your meal. Say, for instance, a few strips of chicken and a little sprinkle of cheese in your pasta bowl.
A drizzle of healthy fat
Adding a drizzle of healthy fat like vegetables oils and nuts will not only add flavor but will also slow down digestion. For instance, make your roasted carrots taste even more satisfying with a drizzle of olive oil, or perhaps a sprinkle of slivered almonds for some crunch.
Meal planning
Just like with any kind of diet, meal planning plays a big role in its success. Without one, you are more prone to eat aimlessly with the simplest distraction – say, a sudden change in work schedule. If you have a meal plan in place, you are more focused and guided and are likely to stick with it.
Moderation is the key
Don't get carried away with 'it has to be low GI foods' every single time (well not unless you're specifically instructed by your doctor). And you also have to be mindful with your servings. Even if a particular food is a low GI one, it's not really beneficial for you to eat it in a ridiculous amount of servings. Moderation is still the key. Maintaining a balanced healthy diet is still your primary goal.