foodfornet.com participates in affiliate programs, meaning we earn commissions from qualifying purchases through our links. We strive to make all reviews honest (albeit opinionated!), so you can make the best buying decision.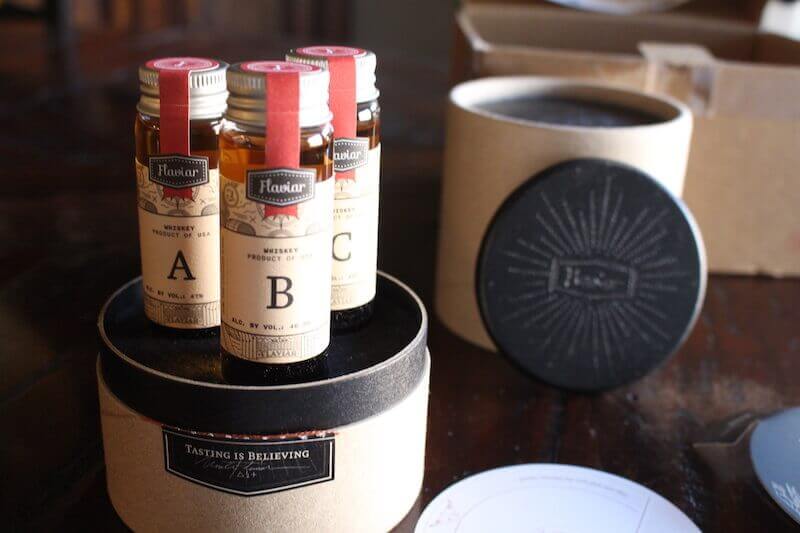 Too often when I read about spirit of the month clubs, it's from "experts", that know a whole lot of what they're talking about. Unfortunately, I'm not a booze expert. But I like bourbon, and joined Flaviar for a few months with the intent of getting access to interesting whiskeys. My review of Flaviar is based on that level of expertise, and those expectations.
Did I enjoy it? Hell yeah.
Was it worth the money? Every penny. (==> Join Flaviar Here)
That being said, don't expect to get the cheapest booze out there. The main downside to the club is that you pay a premium on bottles. However, depending on your drinking habits, you may save money in the long term. At the very least, it's a convenient way to get consistent access to a wide variety of interesting alcohol.
Flaviar completely lives up to its tagline. It's a Club For Explorers At Heart. It's not a club for finding deals, which is the main complaint I read about on forums. I'll dig more into that near the end of my Flaviar review, but I want to share my specific experiences with this spirit of the month club so you can decide if its something you would enjoy, or if it would make a good gift.
Flaviar Review: Main Takeaway
The main thing I discovered from joining Flaviar is that this is not a "discount" whiskey club as I had imagined. It's a membership designed for people that enjoy all types of booze, and want to try things beyond what's available at their local bottle shop. Coupled with the educational content like tasting pairings, history lessons, and flavor profile cards, someone who wants to learn about what their drinking would get a lot out of this club.
There are also exclusive events and bottles available for true enthusiasts like tickets to the Craft Spirits celebration in New York, or the limited-release Bunnahabhain Hogshead 733 single malt Scotch Whisky. ==> Try Flaviar
Joining Flaviar
After joining a few beer of the month clubs, it was time to try the hard stuff. When I first joined Flaviar, it was invite-only, and you had to wait a few months until the club opened up to new members. I don't know if this is an intentional marketing move, or if its to make sure there's enough product to go around, but just be aware that if you sign up today it may be a bit until you actually get your first shipment.
My intent for joining Flaviar was to get access to some interesting bourbons. I never know what to buy when I go to the store. I see things like Bulleit, which a lot of people like, but is all too common. On the opposite side of the spectrum, I see expensive whiskeys which look and sound cool, but I don't know if they are worth the price.
So much of the craft spirit market is just a pretty label. It sucks to sit in the store furiously searching Google to read the true history of each bottle.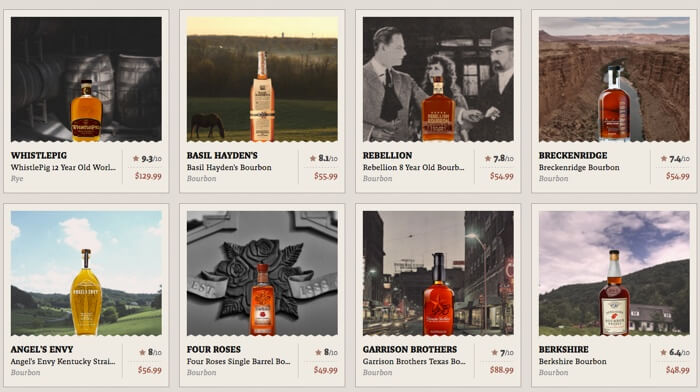 On top of that, if I want to buy local, I have to suss that out as well. It's too much work!
My hope was, I could outsource that work to Flaviar. I was also hoping to get access to some rare scotch, or maybe even some Pappy Van Winkle. I was previously part of the Rare Beer Club, and they always had exclusive deals you could buy.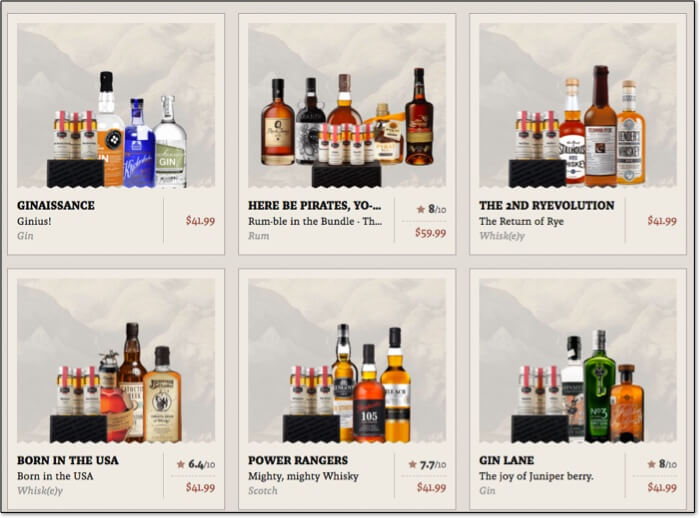 Updated Flaviar Pricing: $95 Per Quarter
Flaviar has gone through a number of pricing and offer changes over the years. I think their newest pricing structure is the best, and most fair.
It's $95/quarter, and you get one free tasting box, plus one free bottle per quarter included in the membership price. As a new member, I also got a discount code for a bottle, but I don't know if they still offer that.

With the new pricing structure, the price of what you get is a LOT more fair that previous club prices. $95 for a single bottle and three 1.5 oz pours of whiskey sounds a little expensive, but the bottle included in your membership costs around $45-$55 retail.


1.5 oz is about one glass of whiskey you'd get at a bar, so you're paying $12-$18 per glass. I think that's a pretty good deal considering you're getting it delivered to you house. This isn't a shot of Jack Daniels during happy hour.

(Just FYI, they used to ship monthly for $40, with 5 drams, then quarterly for $60, with 3 drams, but no full bottles)
Keep in mind, as I mentioned in the beginning, the point of joining the club is not to get deals. It's to explore whiskeys, and there are more benefits to being a member (discussed below). They offer other perks, which make up for the price.
You also get one free shipping credit per quarter. If you order a couple bottles you can't source locally, that pretty much justifies the premium price on the bottles. Prices are consistently higher than other websites online, which is annoying when you price compare.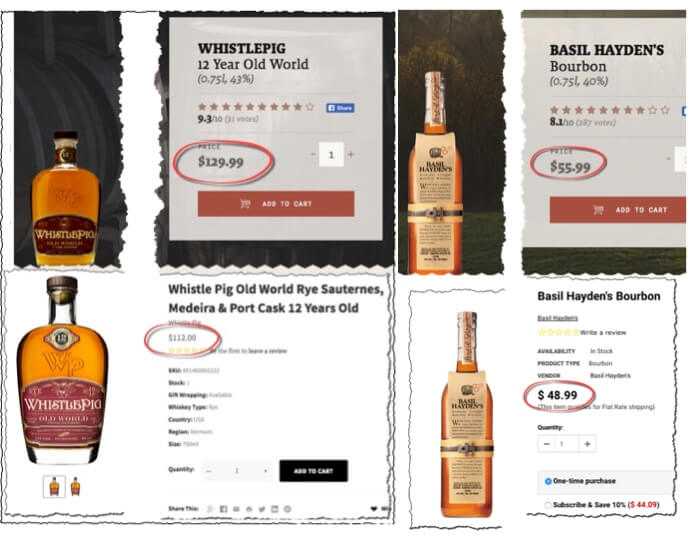 In most cases, the free shipping will even out the price. Especially when you consider that shipping costs will vary between online retailers. Plus, if you don't have access to a big bottle store in your area, you may have no other choice. Driving 30 minutes to Total Wine or Bevmo might be worth the $15 premium! The monetary value of Flaviar totally depends on your location, drinking habits, and desire for a "deal".
For example, here's what I ordered in October 2019, and a great example of how you get get some badass whiskey for a reasonable price.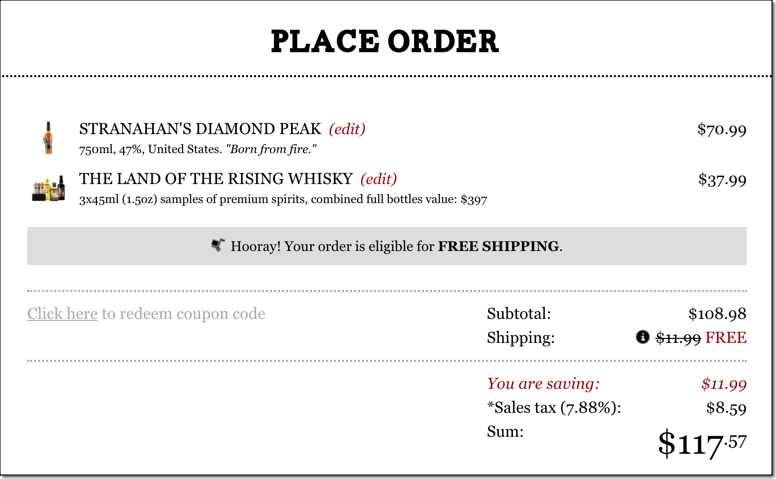 They don't carry Stranahan's Diamond Peak anywhere near me, so I'd have to ship it anyway. On top of that, I got a 3-pack of Japanese whiskeys I'd never heard of, including Nikka Days.
I'm a HUGE fan of the original Stranahan's Colorado Whiskey, and Nikka Coffey Grain Whisky. Rather than buy four bottles at $40-$100 per bottle (Kurayoshi 12 is $100/bottle), I can try everything for $117.57. Now that's a deal! ==> Join Flaviar Here
Ordering & Tasting Spirits From Flaviar
I'm a person that loves to learn about food and drink, hence owning a food related website. I make my own beer, kombucha, and am a huge fan of grilling as well as sous vide. So when I drink whiskey, I like to learn about it. I want to know who made it, what makes it special, and what I should be tasting.
To be honest, the tasting part is still tough for me. It's hard to taste wheat, caramel, and lavender in a fiery dram of 80 proof. Nonetheless, it's interesting, and I want to learn.
The tasting notes was one reason I really enjoyed the whole Flaviar experience.
When my welcome box arrived I was greeted by tasting notes for each bourbon.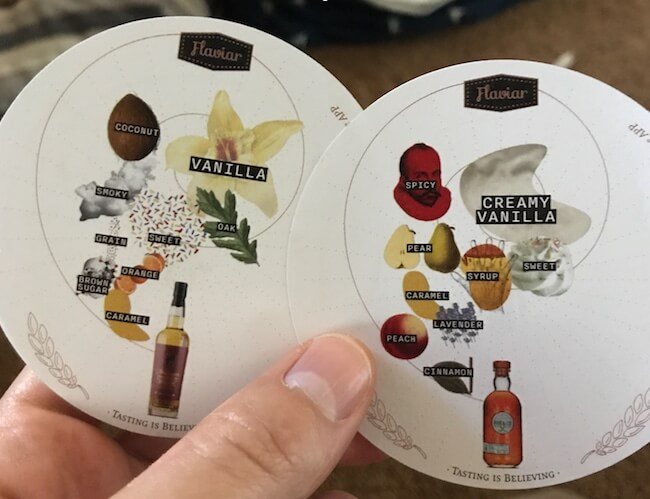 In an email, I then received further information about each distiller. It was interesting to read about the history of the maker, the space, and specific bourbon they sent. I eat this type of stuff up.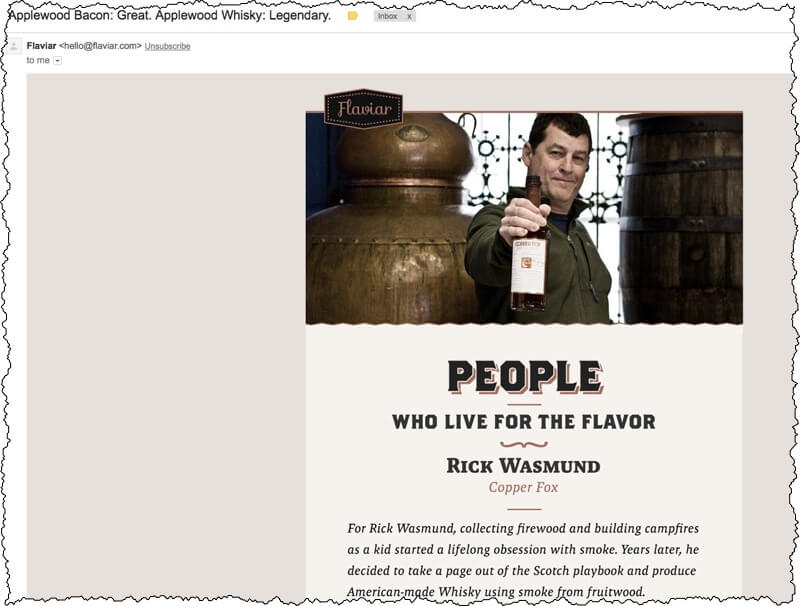 Personally, this is what I envision a great whiskey club to be. I wanted to try a bunch of different whiskeys from different places in the world and learn about them. I'm not that consistent of a drinker of spirits that I can finish a bottle in a month, so I just want to be able to taste a few things, then buy a bottle once in a while.
Oh, and I should mention that Flaviar does a great job presenting their product too. It's a real treat to receive such a niche package in the mail! The first package is set up as a "tasting club", where each whiskey is unmarked, so you can taste with friends and guess which one is which. My second order was not set up this way.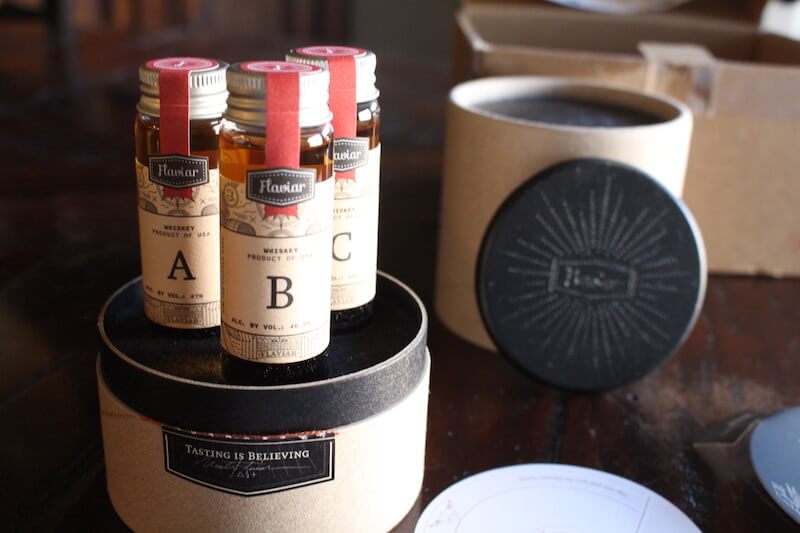 Flaviar Bourbons & Blends Review
For my "Welcome Box", received three craft bourbons. I can't remember if I told them that was my drink of choice, or if it was just random, but I was happy with this selection. My favorite was from a Distillery called Journeyman.
Welcome Box (Bourbons): Few, Koval, Journeyman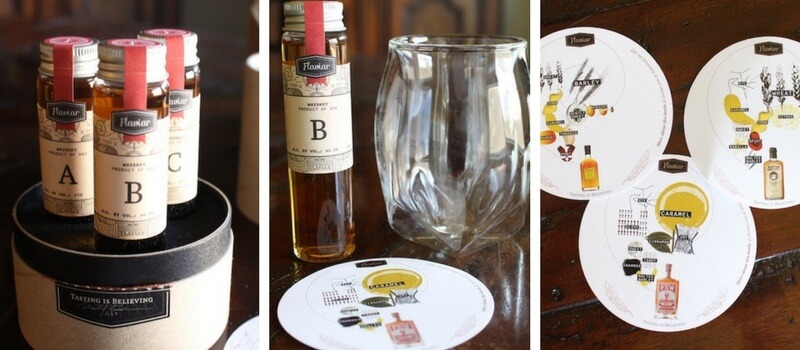 To get a full idea of what Flaviar had to offer, about a month later, I ordered another taster box. This time I went with "Blends" because they had a Japanese whiskey in the mix, and I'm a big fan of Japanese whiskeys, especially Nikka Coffey Grain. Results? Equally good!
Tasting Box Order #1: Blends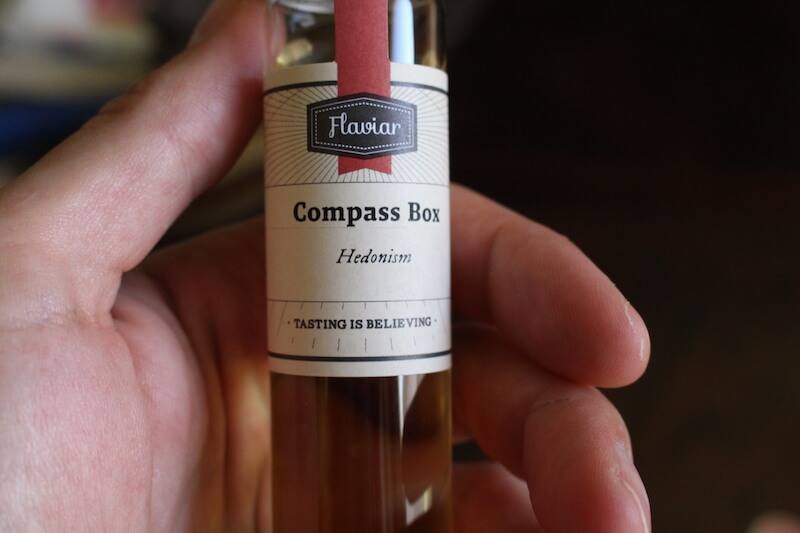 Actually, I'm a bit embarrassed to admit that I did prefer the smoother blended styles. I know it sounds cool to drink straight bourbon or single malt scotch, but the blended whiskeys in this second box were a pleasure to drink.
The box itself was $32, which was one of the cheaper ones. I used my free shipping credit for the month, so this was a pretty affordable package. Sampler packs range from $40 – $80, so a single vial may be $12 – $35, depending on what you buy.
And yes, they do have Pappy Van Winkle samples, but they are wildly expensive. Might be fun for a special occasion, and much cheaper than a bottle!
Tasting Box #2: Experimental Scotch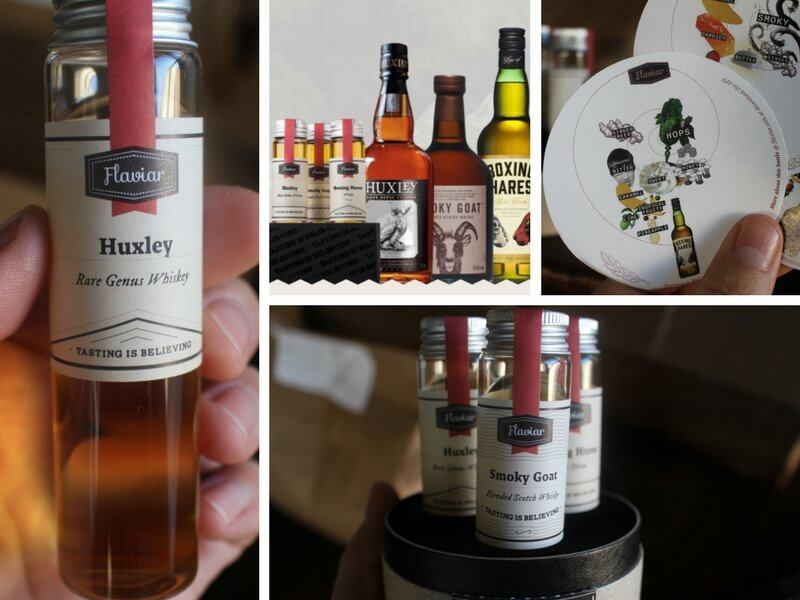 Will I Keep My Membership?
Yes, I'll probably keep my membership for at least a year (I did. I canceled for a time, but now I'm a member again). I'm not a huge spirits guy, but I do like to try things from time to time, and this is the perfect pace for me. I get at least one sampler per quarter, plus I can get free shipping on another one each month. I'm not too concerned about paying a more per ounce, because this is not my main source of alcohol. I already make my own beer on the cheap, so I can indulge a bit here.
I'm not so much interested in brandy, rum, or other spirits right now. That being said, just looking at their website, there's a lot of whiskey to keep me busy. There's categories like Japanese Whiskeys, Peat Whiskeys, American Grains, Island Scotch, and Beer Whiskeys! Wow. Actually, if I order just one a month, there's probably enough variety for a few years just sticking wish whiskeys.
What About The Other Perks Of Being A Member?

Actually, there's a lot going on in the membership area that I haven't explored yet. There are distillery tours you can organize, events you can attend, cocktail recipes, blog posts, merch, reviews, and info on exclusive bottle releases.
I just want to drink, so I don't really pay attention to that stuff, but it might be fun if you have the time an interest.
Should You Join Flaviar Or Gift A Membership?
If you are looking for whiskey deals, this membership is not for you. If you exclusively want to find rare whiskey ($1000+ bottles), you won't get that at Flaviar either.
However, if you want to learn about what you're drinking, and get access to a wide variety of booze in a fun way, then this is a great club to join. If you know someone who's into tasting rather than just drinking, then this makes a great gift too.
While writing this post, I was thinking about who would be perfect for joining Flaviar. Here's what I came up with. You'd really enjoy a Flaviar membership if you:
are interested in trying whiskeys or other spirits but don't know what to buy
don't want to waste hours reading forums with people arguing what's the best whiskey for your money
like the idea of a curated selection of booze
want to learn about whiskeys without buying in-depth books with convoluted tasting notes
don't mind paying a premium for the club membership
enjoy the a variety of spirits, but don't want to be locked into buying entire bottles
like the idea of "try before you buy"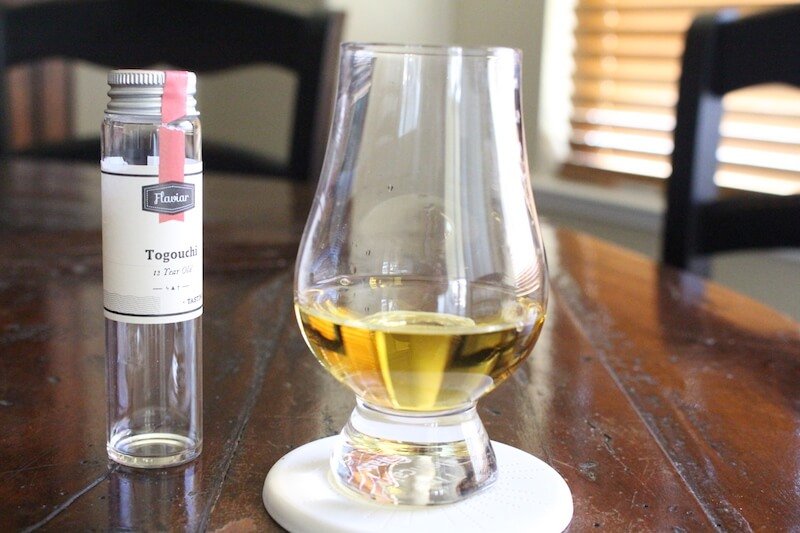 Flaviar Review Final Look
Pros
Can sample a wide variety of spirits without buying a whole bottle
Helps improve tasting skills by ordering "themed" tasting sets
Access to curated spirits, getting good, craft booze
A fun way to learn about distilleries and their products
Huge selection of whiskeys from around the world
Access to hard-to-get spirits
Unlike any other club (most clubs require buying full bottles monthly)
Cons
Bottles are more expensive than buying in the store
Only one free shipping credit per month
Very few "rare" bottles, mostly stuff you can find online
Suggestions for Improvement!
Ship monthly instead of quarterly
Offer more bottle discounts included with membership fee
More access to exclusive bottles.
Fun Stuff About Flaviar's Website
Learn how different spirits are made
Read tasting notes of each bottle before you buy
Organize a "home bar" to keep track what you own, and what you plan to buy