In an average lifetime, a heart beats around 2.5 billion times. It's central to the health of the rest of the body, and yet heart disease is the number one killer of men and women in the United States.
Heart disease is most often a lifestyle disease that can be prevented through regular cardiovascular exercise and eating the right types of foods. The 12 best foods for the heart include healthy fats, fiber, compounds with antioxidant and anti-inflammatory properties, and vitamins and minerals that support heart health.
If you're interested in learning more, read through this list of the 12 best foods for the heart. At the end of this article, I'll share some heart-healthy meals you could try to put you on the path to heart health.
12 Foods Good For The Heart
Nuts
Spirulina
Salmon
Asparagus
Kimchi
Leafy Green Vegetables
Cinnamon
Chia Seeds
Garlic
Avocados
Beans
Pomegranate Juice
Nuts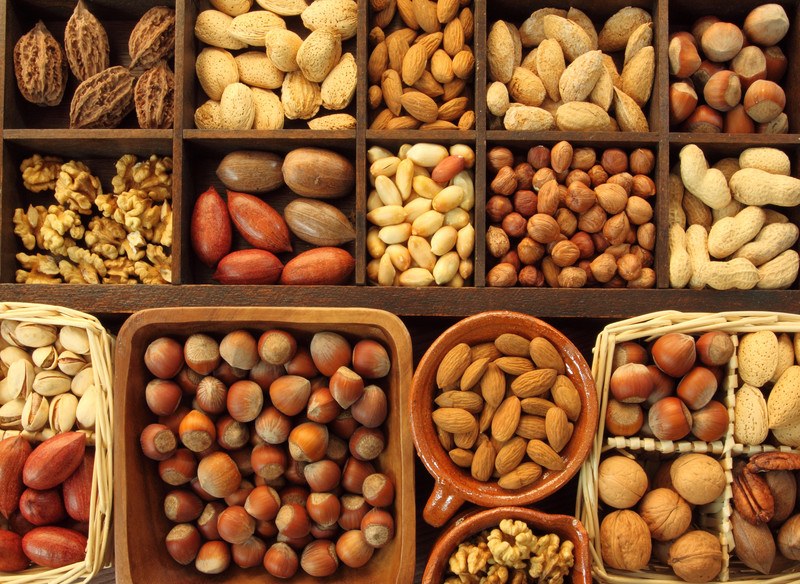 According to a study referenced by the Harvard School of Public Health, people who ate one ounce of nuts five or more times a week were 14% less likely to have cardiovascular disease and 20% less likely to have coronary heart disease than those who didn't. Walnuts and peanuts were the star choices.
Nuts are rich in protein, healthy fats, and fiber. For example, one cup of pecans contains around 71 grams of fat and 10 grams of fiber. One cup of walnut pieces provides 8 grams of fiber, or around 32% of the recommended daily intake, with 120% of the daily recommendation for fat.
The types of fats found in nuts could help explain why they're so good for the heart. Nuts are high in monounsaturated fats, which are great for the heart as well as for reducing abdominal fat.
Spirulina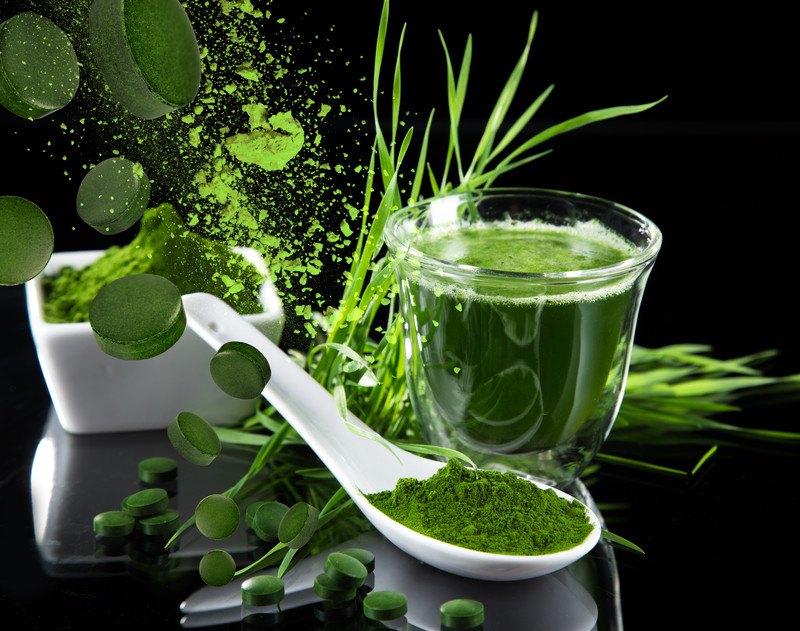 Spirulina is a dark blue-green alga that's often noted as a superfood because of its rich nutrient profile. It contains several vitamins and minerals, as well as a compound called phycocyanin, which gives it the blue-green color it's known for.
Spirulina supports the heart in a number of ways. It could help lower bad cholesterol, raise the levels of good cholesterol, and help reduce blood pressure. Because it prevents the oxidation of LDL cholesterol, it also helps keep the arteries clear of blockages.
One of spirulina's other claims to fame is its ability to help flush heavy metals and other toxins out of the body. It could also be helpful for controlling blood sugar levels.
Salmon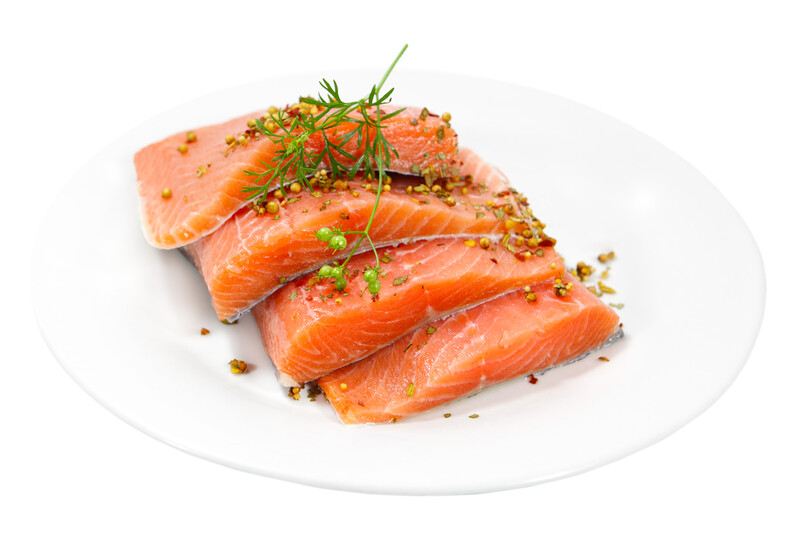 Salmon and other cold-water fatty fish such as sardines, mackerel, tuna, and trout are known for their high levels of omega-3 fatty acids. Omega-3 fatty acids lower triglyceride levels. They also help raise the levels of good cholesterol in the blood and could help keep the arteries free of blockages. They also help to slightly lower blood pressure.
The omega-3 fatty acids found in salmon also fight inflammation, boost metabolism, and help decrease the fat in the liver.
Besides the fatty acids, salmon is rich in vitamins and minerals. One salmon fillet provides around 156% of the recommended daily intake for vitamin D, which is important because vitamin D deficiency has been noted as a risk factor for heart attacks, congestive heart failure, and other heart-related problems.
Asparagus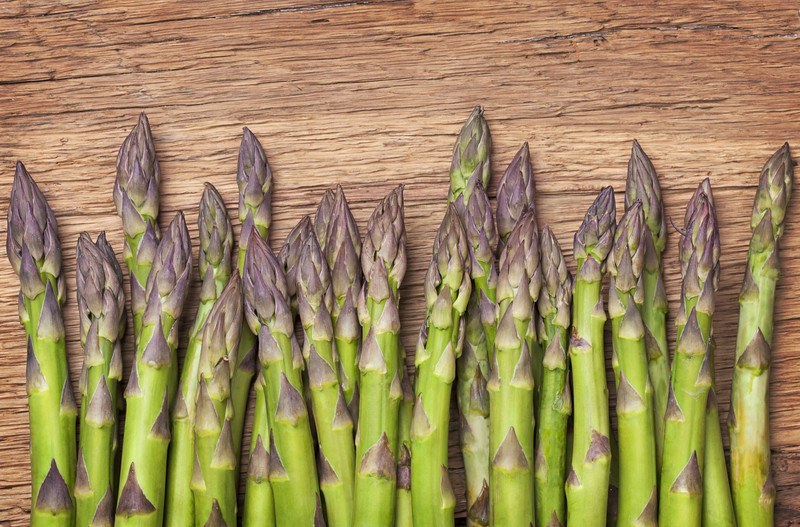 Asparagus is a green springtime vegetable that resembles a spear before its leaf buds break. Asparagus stalks are packed with fiber that can improve gut health and reduce the risk of high blood pressure and heart disease. The fiber in asparagus could also reduce the risk of diabetes.
One interesting thing about asparagus is that it has a natural diuretic effect, which could help some people manage their blood pressure levels. Asparagus also helps control levels of a compound called homocysteine, which can damage artery walls. That's due mainly to the high levels of folate found in asparagus. One cup of asparagus provides around 17% of the daily recommendation for folate and 46% for vitamin K. This is important because new research indicates that vitamin K plays a role in both bone health and heart health.
Asparagus is also rich in antioxidants and anti-inflammatory compounds, which could help combat heart disease. It's also a surprisingly versatile food that tastes wonderful in a variety of recipes.
Kimchi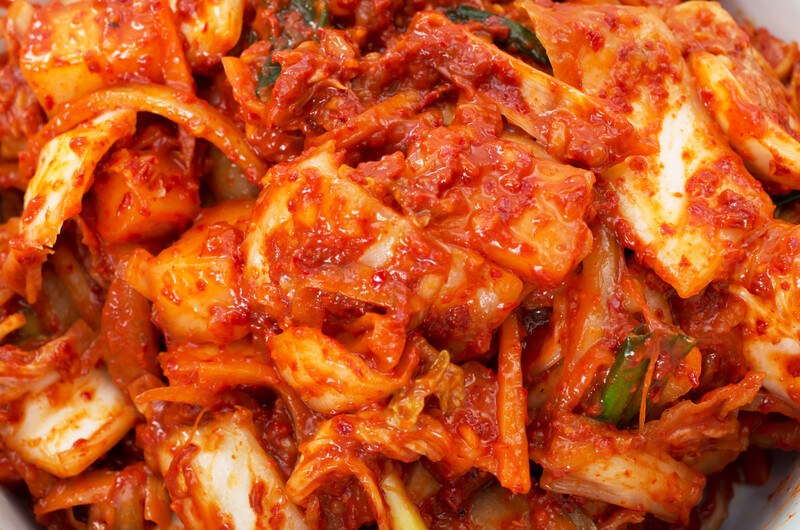 Kimchi is a fermented cabbage dish native to Korea. It's made using napa cabbage, daikon radish, garlic, ginger, and a gochu pepper paste. After it's fermented, it's often served as a side dish with most meals.
Kimchi is both low in fat and high in fiber, which is great for the heart. It also contains several nutrients that support heart health. One cup of kimchi provides 20% of the daily recommendation for folate, as well as 55% for vitamin K. It's also a decent source of the minerals iron and potassium. Potassium is important because it helps to regulate the rhythm of the heart.
Like sauerkraut, another fermented food that's made from cabbage, kimchi contains probiotic bacteria that support a healthy gut microbiome. This is important because microbiome health is linked to heart health.
Leafy Green Vegetables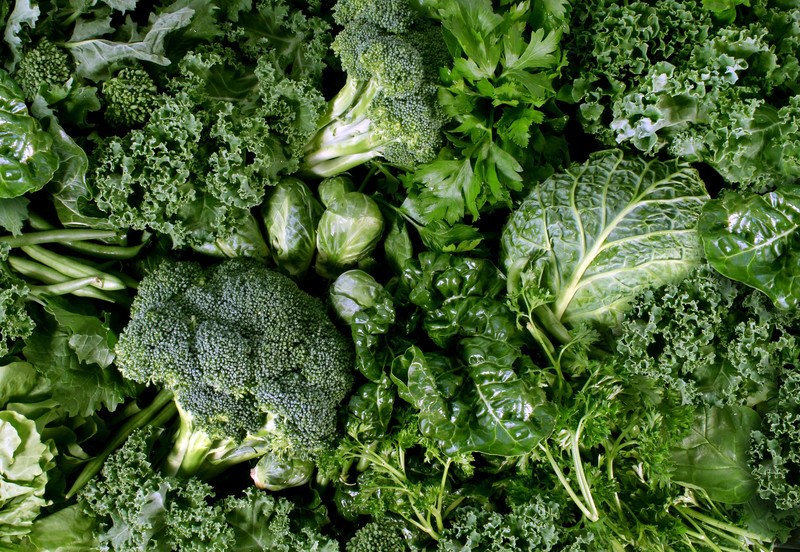 Dark green leafy vegetables such as Swiss chard, kale, spinach, and beet greens have a great reputation as some of the most nutrient-dense foods to eat. They're generally rich in potassium, which supports a healthy heart rhythm, and they're low in calories but high in fiber.
Dark leafy greens are also known for their folate content. A cup of raw kale provides 3% of the daily recommendation for folate, while a cup of raw spinach provides 15%. These veggies are also typically rich in vitamin K. A one-cup serving of raw Swiss chard contains 249% of the daily recommendation for vitamin K.
Cinnamon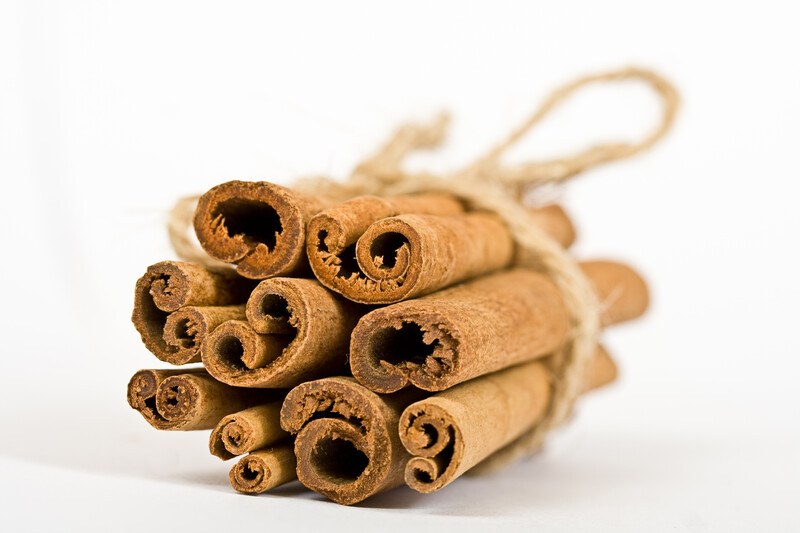 Cinnamon is a warm, sweet spice with several herbal qualities. It's been known to help people manage their blood sugar levels and lower insulin resistance. It's also very supportive of the heart. Cinnamon could help increase the levels of good cholesterol, while at the same time reducing overall cholesterol and bad cholesterol levels. It also reduces triglyceride levels, and it could help lower blood pressure.
Cinnamon is often used as a flavoring in desserts such as apple pie or gingerbread. It's also easy to mix into applesauce or oatmeal in the place of sugar. Rather than eating it mixed in food, some people prefer to take cinnamon in capsule form. Suffice to say, there are so many ways to eat more cinnamon!
Chia Seeds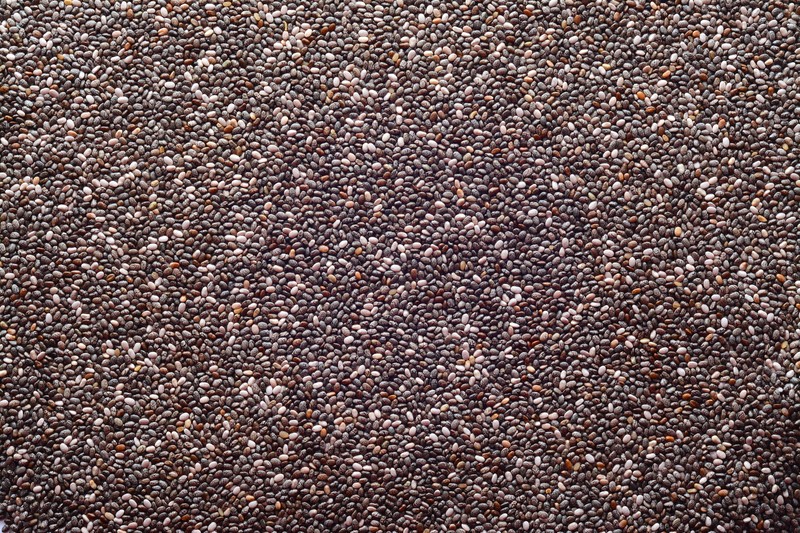 Chia seeds are tiny, black seeds that come from a mint plant. These seeds are high in protein, fiber, several minerals, and omega-3 fatty acids. The omega-3 fatty acids are helpful for lowering blood pressure and maintaining heart and artery health.
This includes helping to reduce blood clotting, and the fiber in chia seeds helps keep the arteries clear, too. A one-ounce serving of chia seeds provides 11 grams of fiber or around 33% of the daily recommendation.
Chia seeds are also a good source of minerals such as manganese and magnesium. This is important because magnesium deficiency has been linked to high blood pressure, the buildup of plaque in the arteries, hardening of the artery walls, and calcification of soft tissues—and all of those conditions could be risky for the heart. One ounce of chia seeds contains around 30% of the daily recommendation for both manganese and magnesium.
Garlic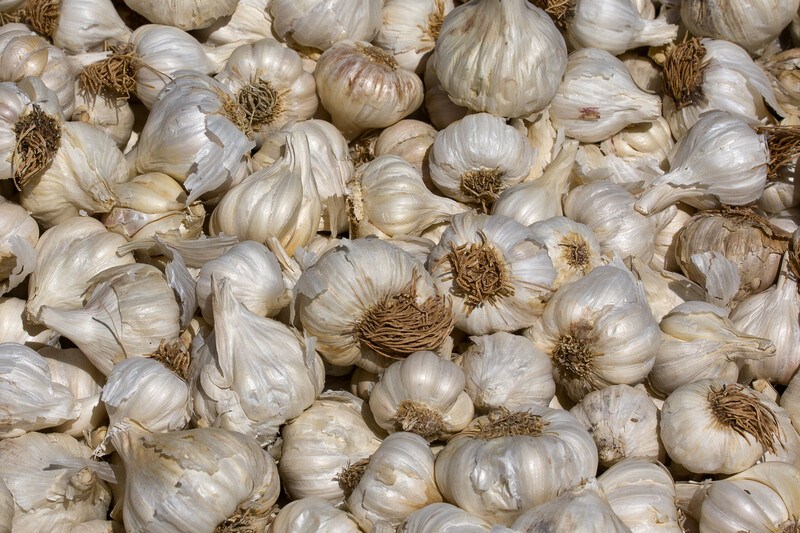 Like cinnamon, garlic is both a spice and a medicinal herb with several health benefits. Garlic contains a compound called allicin that relaxes the arterial walls, helps lower blood pressure, and has an anti-inflammatory effect. Garlic prevents blood clots, which could clog arteries, from forming. The compounds in garlic also help lower cholesterol, especially LDL cholesterol, and prevent the oxidation of LDL cholesterol.
Garlic is also loaded with antioxidants which help prevent oxidative stress. Garlic is also known to improve memory and athletic performance. People who don't want their breath to smell like garlic can take garlic in capsule form.
Avocados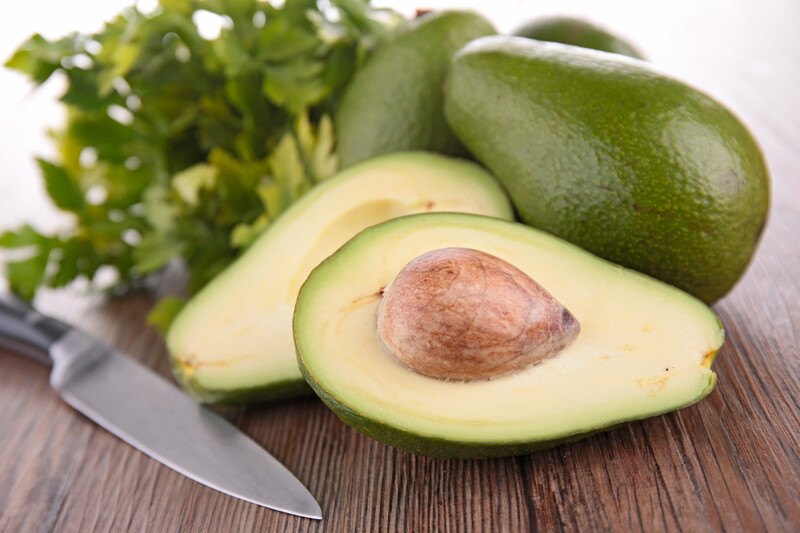 Avocados are a high-fat food, but the fat comes mostly from healthy fats like oleic acid. Oleic acid could help reduce LDL cholesterol levels. It also has an anti-inflammatory effect on the cardiovascular system.
Avocados are also rich in several vitamins and minerals that are known to support heart health. One avocado contains 30% of the daily recommendation for folate, 17% for vitamin C, 26% for vitamin K, 15% for potassium, and 11% for magnesium. It also provides 32% of the daily recommendation for copper, which is interesting because supplementing with copper could help prevent the enlargement of the heart and help the body combat stress that could impact the heart.
Beans And Legumes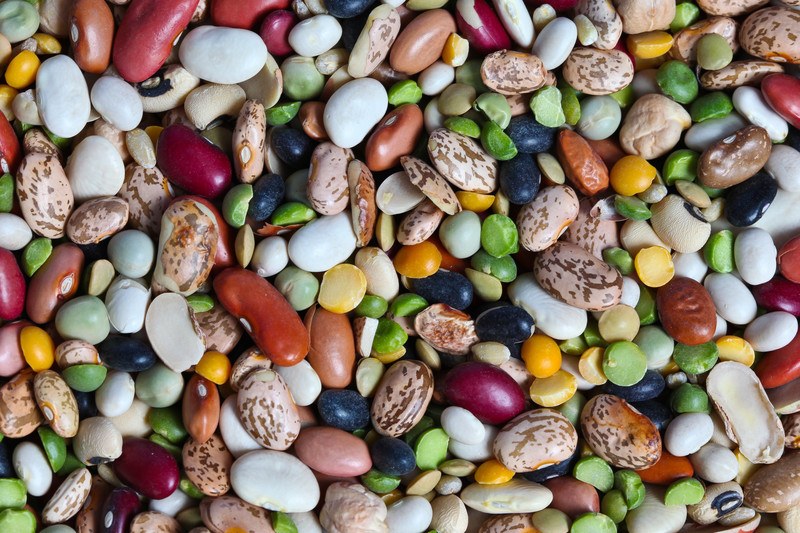 Legumes like lentils and beans generally have nutrient profiles that are rich in fiber, protein, and vitamins and minerals that support heart health. Much of the fiber found in beans is soluble fiber, which helps lower LDL cholesterol, lower blood pressure, and lowers inflammation. Some research has shown that eating around half a cup of beans daily reduces the risk of heart attack by 38%.
Some legumes are also rich in zinc. For example, a 100-gram serving of lentils provides 12% of the daily recommendation for zinc. This is interesting because zinc helps manage oxidative stress and keeps arterial walls healthy.
Pomegranate Juice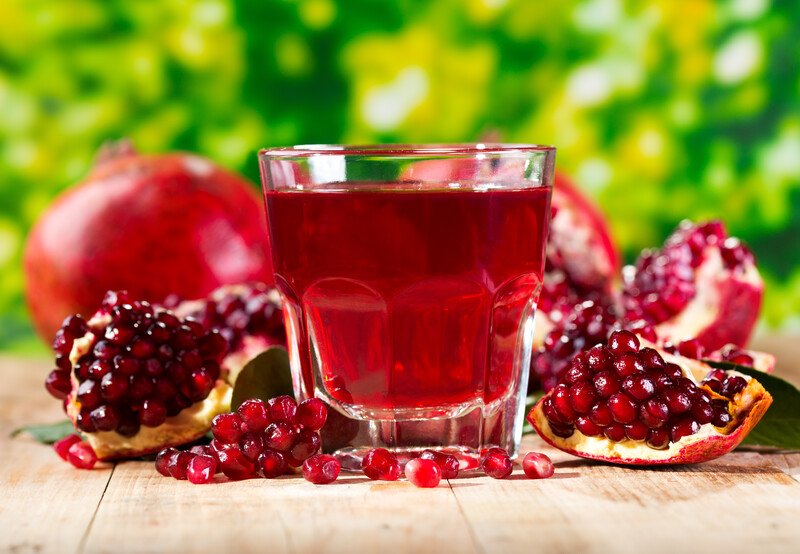 Pomegranate juice is loaded with antioxidants and other nutrients that help support heart health. Drinking pomegranate juice could keep arteries supple, and it could even reduce the hardening of the arteries. It prevents cholesterol and fats from building up in the blood vessels, so it also helps maintain a healthy blood flow.
Because of its potent anti-inflammatory effects, pomegranate juice could also help with issues such as arthritis. Some research also shows that pomegranate juice could help lower blood sugar, decrease insulin resistance, prevent Alzheimer's disease, and help prevent cancer.
Pomegranate juice is rich in vitamins C, E, and K, as well as folate and potassium.
Three Heart-Healthy Meals To Try Immediately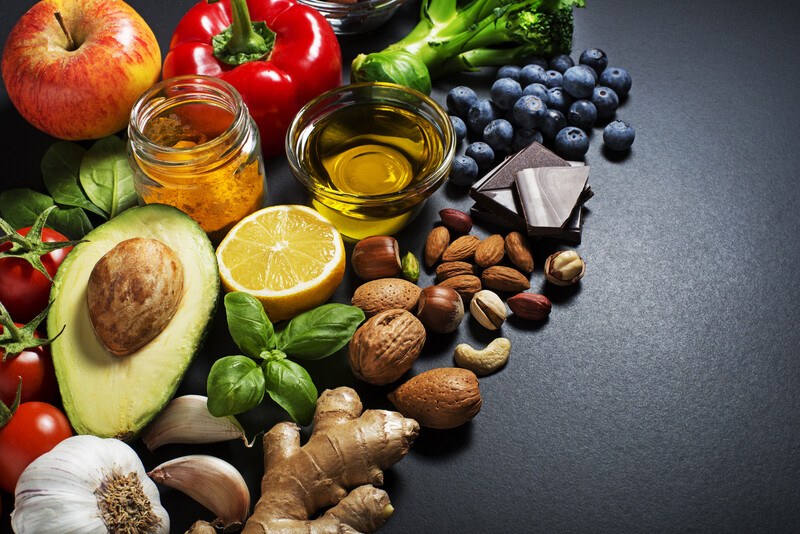 Now that you've read through the list of the 12 best foods for the heart, are you ready to try some heart-healthy meals? I have five ideas to share with you that you can use as springboards as you make a lifestyle change that will support your heart.
Meal idea #1: Salmon With Asparagus
Steam or poach salmon fillets and serve them alongside cooked asparagus and a fresh spinach salad. You could top the salad with nuts and berries for added health benefits.
Meal idea #2: Chili
The beans in chili recipes provide soluble fiber, and garlic adds heart-healthy benefits. This meal could help keep arteries clean and have a great impact on cholesterol levels.
Meal idea #3: Kale Berry Smoothie
A Kale Berry Smoothie is a quick vegetarian on-the-go meal that's easy to make and packed with nutrients that support the heart. Blend fresh kale with a cup of berries, cinnamon, and chia seeds. You could add yogurt for its probiotic effects, too.