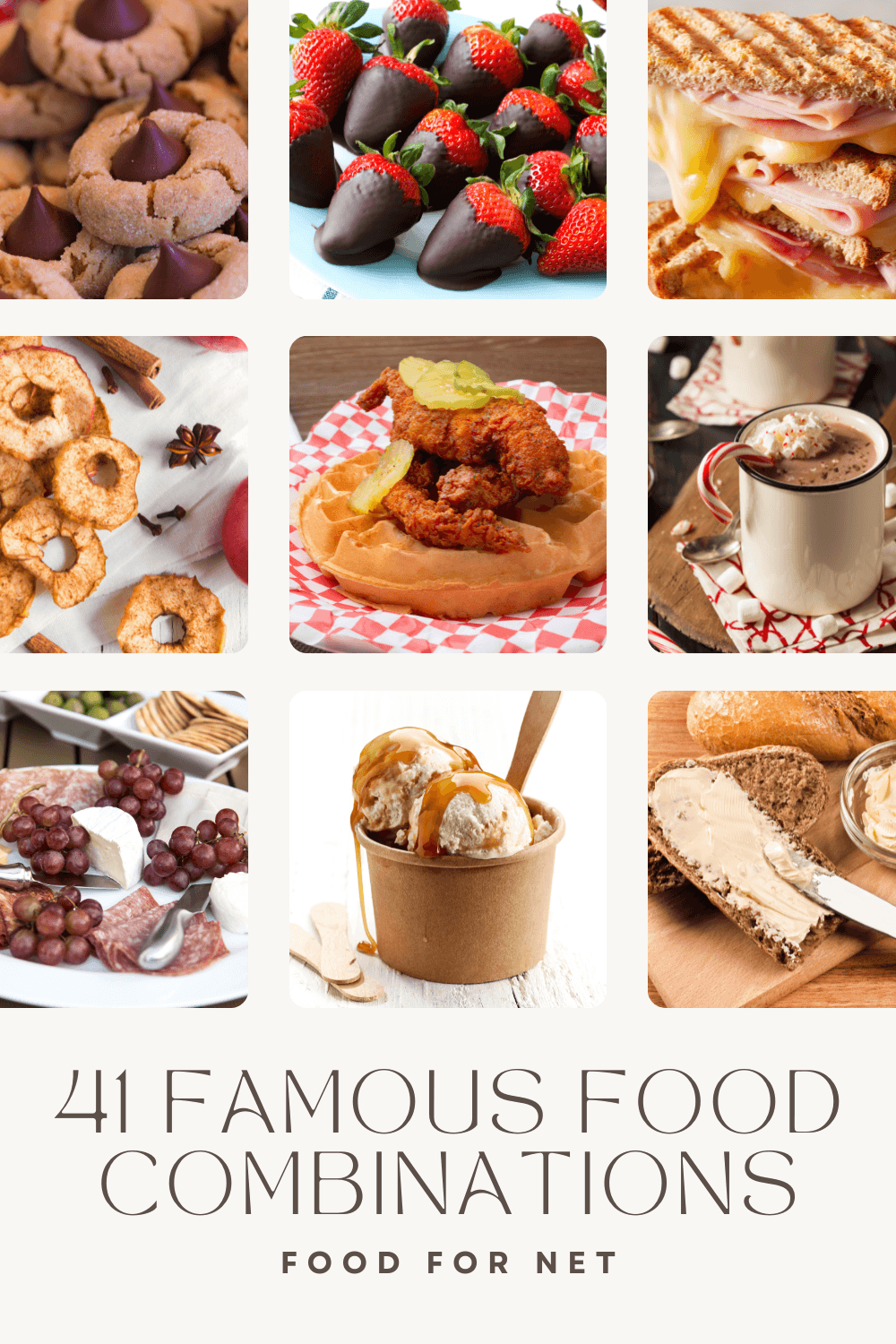 Food is weird. Making good food is all about the right combinations of flavors. Some combinations work really well together, other ones… well… they simply don't. The funny thing is, some of the flavors food combinations you see really don't look like they would work, yet they end up working very well. You might be surprised!
In this list, I focus on some of the most common combinations of flavors in food. Most of them are extremely commonplace and you find them in all different types of dishes. I've tried to focus on flavor combinations that aren't just specific to America, but there are a few here that you would only find in America. But then again, that's hardly surprising.
After all, each country has its own traditional food and has some things that you just won't find elsewhere. For example, when I lived in China, I learned to love munching on pickled chicken feet while I drank beer!
Oh, and this is going to be an ongoing list that I add to over time, so please add your own ideas for the best food combinations in the comment section. I'm sure the list is going to get crazier as time goes on, lol.
Most Famous Flavor Combos!
Peanut Butter and Chocolate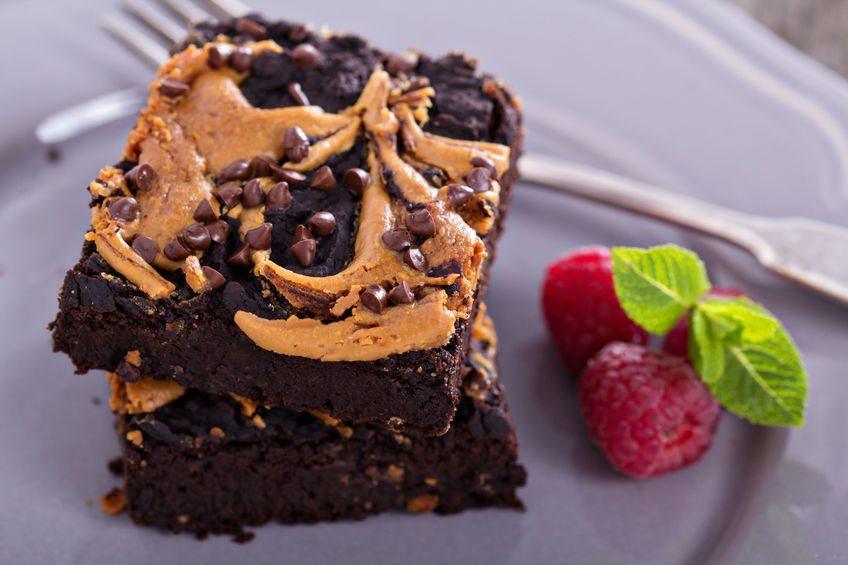 Reese's Cups might be the classic example of peanut butter and chocolate, but the flavor combination can be found in all sorts of food.
The high fat nature of both ingredients is probably one reason why the two flavors complement each other so well, although the saltiness of the peanut butter against the sweetness of the chocolate certainly doesn't hurt anything.
Burger and Fries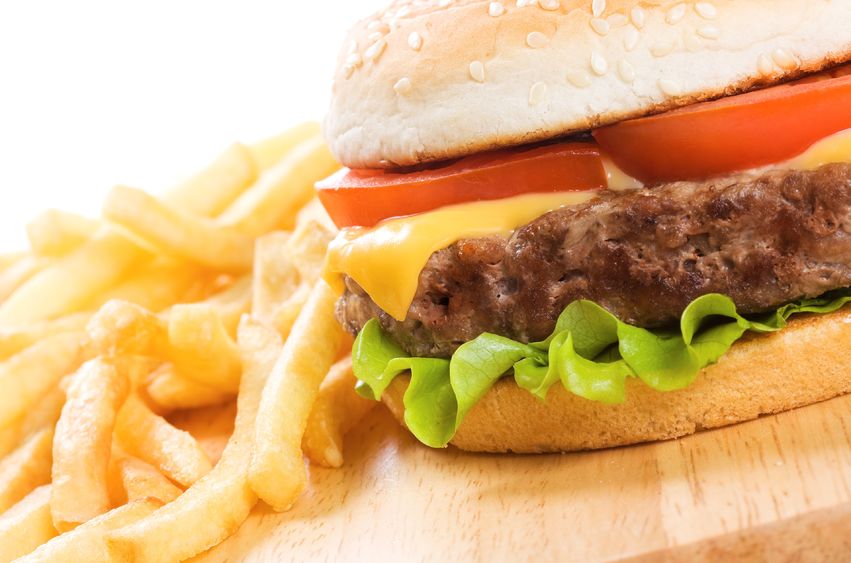 If you order a burger just about anywhere, you will probably get fries along with it.
There is just something about the two flavors that works so well. It doesn't even matter what type of burger you ordered or what type of fries you have. Why is that?
Salted Caramel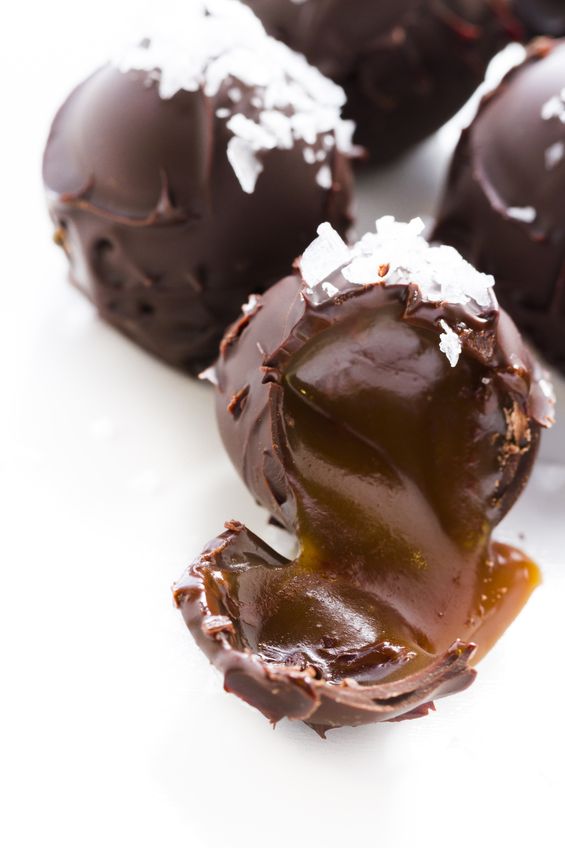 Salt and caramel does not sound like it should work, but it actually does. Like many people, I actually prefer salted caramel to regular caramel because the sharpness of the salt makes the caramel seem a little bit less sickly sweet.
Most of the time chocolate will be a third ingredient here, and complements the other two flavors perfectly.
Ham and Cheese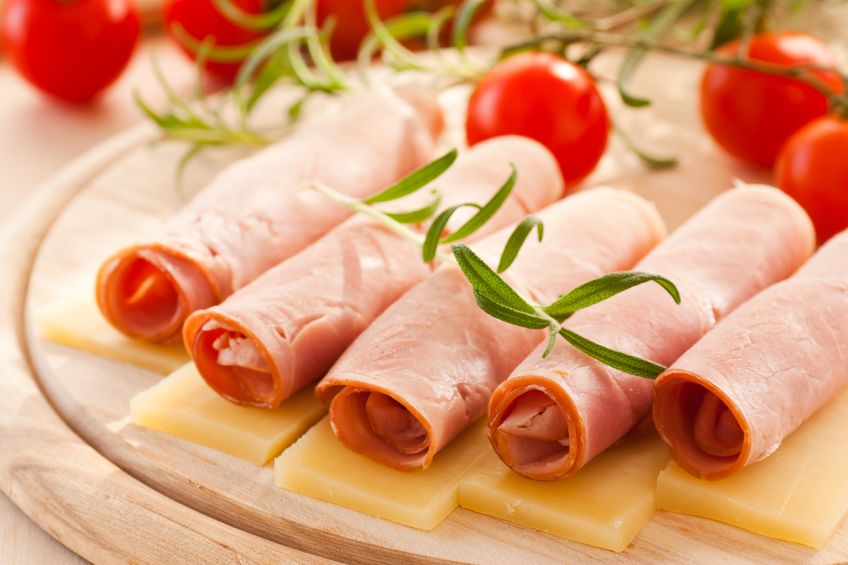 Ham and cheese is a great snack in its own right, but more often than not you see this flavor combination in cooking, such as ham and cheese muffins or a ham and cheese omelet. Lovely.
Personally, I think the flavors of ham and cheese work best when the cheese is all melty and gooey.
Butter and Popcorn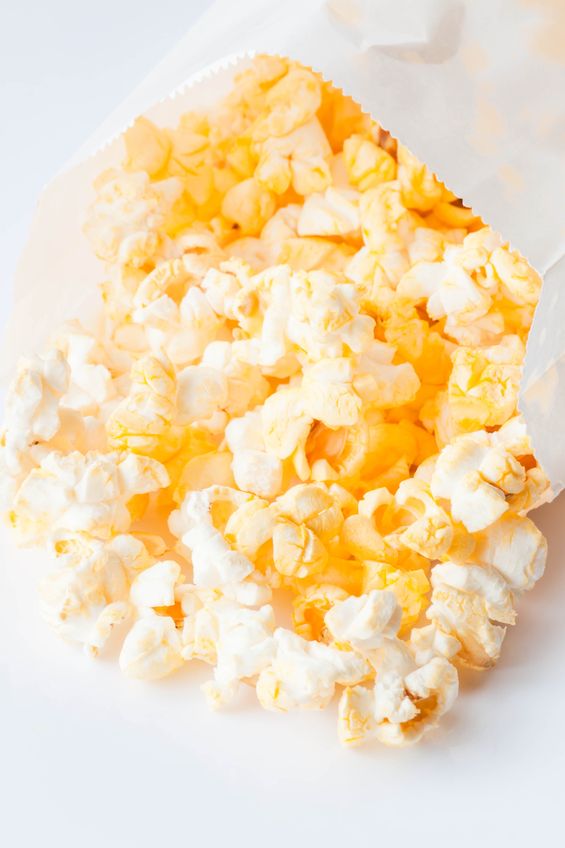 Hot buttered popcorn is certainly the snack of choice at the movie theater, and there is something about this combination of flavors that just works so well.
The combination isn't just limited to the theater either, because you find butter-flavored popcorn that you can pop yourself at home and even cold versions of the snack.
Spaghetti and Meatballs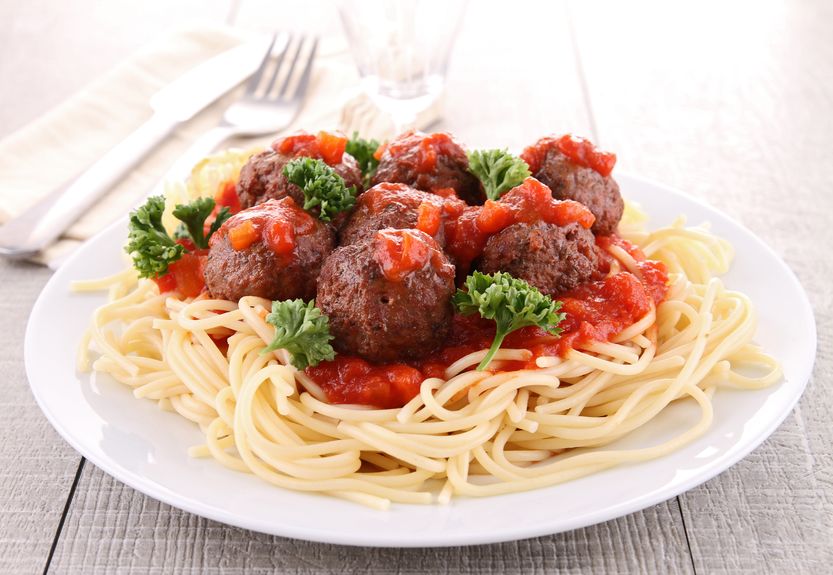 There is actually two flavor combinations here, because bolognese sauce also pairs very well with pasta. However, I'm more interested in the combination of spaghetti and meatballs.
This isn't just something that you find in restaurants, but for many of us it's a staple dinner and also one that happens to be easy to make.
Apple Pie and Ice Cream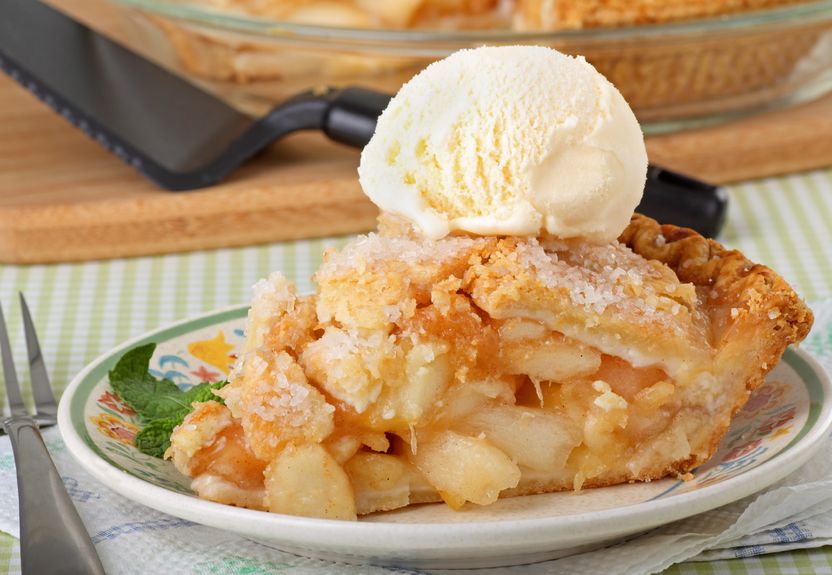 Apple pie is a pretty traditional snack in its own right, but pairing it with vanilla ice cream is also a common tradition and a great flavor combination.
The coolness of the ice cream also works very well with apple pie when it is warm. That's probably one of the reasons that this flavor combination is so popular.
Peanut Butter and Jelly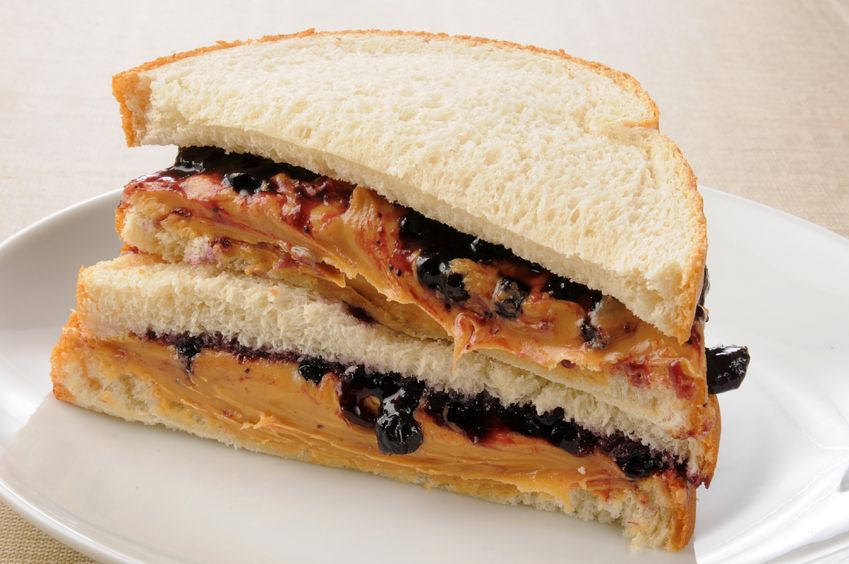 While both peanut butter and jelly (or jam) are common spreads for bread and for toast, the combination of peanut butter and jelly flavors is largely an American tradition.
Like when pairing peanut butter with chocolate, it seems to be the saltiness and savory nature of the peanut butter that makes it work really well with the jelly. After all, jelly does tend to be a bit over-sweet, especially if you are eating a high sugar type.
Raspberry and Chocolate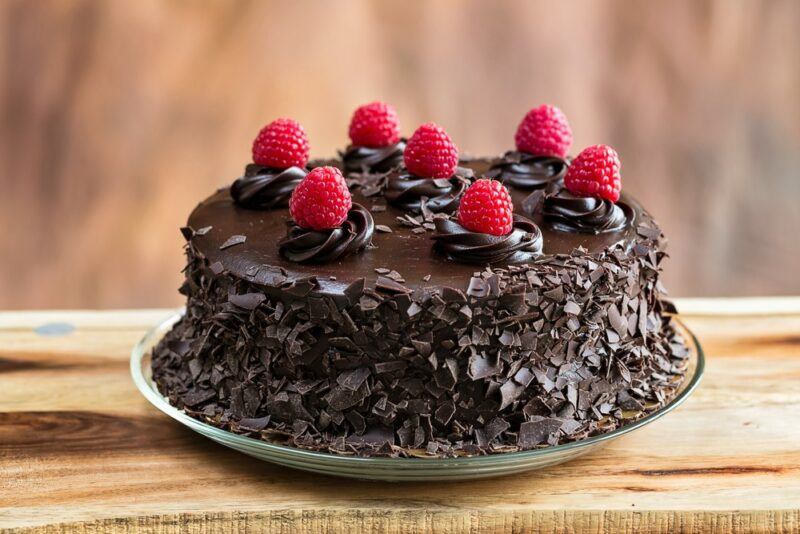 Raspberry and chocolate is another combination that works great because of the contrast in flavors.
Chocolate tends to be sweet and smooth, while raspberries are also sweet, but have this little tart note. That tartness is what works well with the chocolate, and helps to give dishes a bit more depth of flavor.
Shrimp and Bacon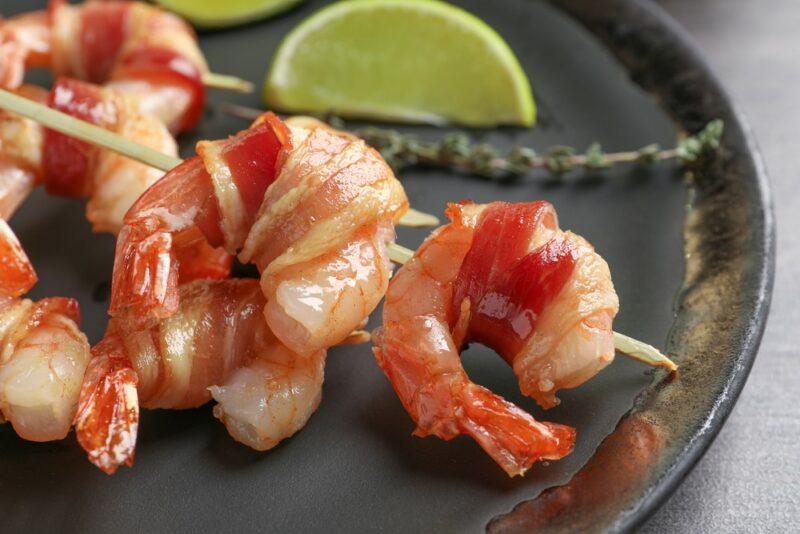 Who doesn't love bacon wrapped shrimp? That simple appetizer always tastes amazing, as the flavors naturally meld into one another.
There are other ways to combine bacon and shrimp too, including pizza and pasta recipes. Pasta recipes are exceptional, as you're often getting a creamy sauce that works well with both the bacon and the shrimp.
Pizza and Beer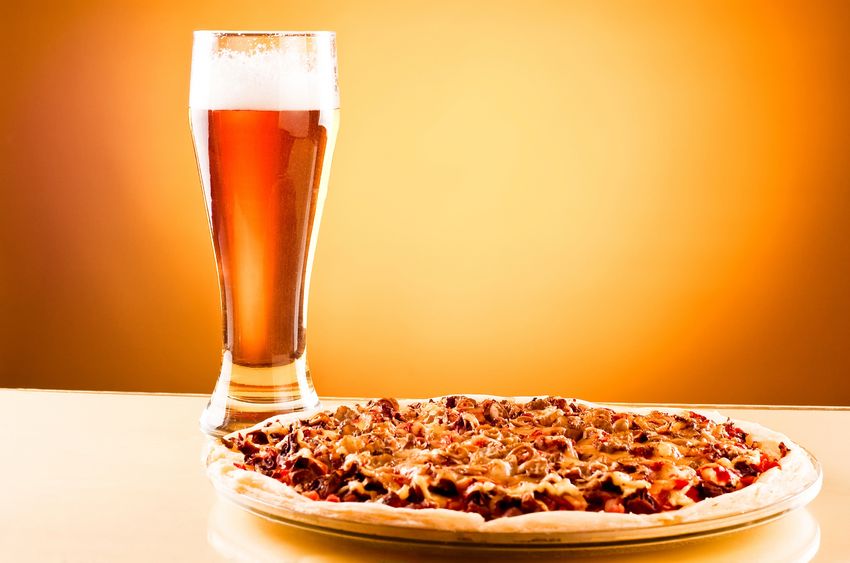 Pizza and beer is a really classic combination, although the exact flavors involved are going to depend on what beer you are drinking and on the type of pizza.
Looking for a beer that isn't too sweet is probably a good idea, as sweetness is not the best option to complement a pizza.
Bacon and Eggs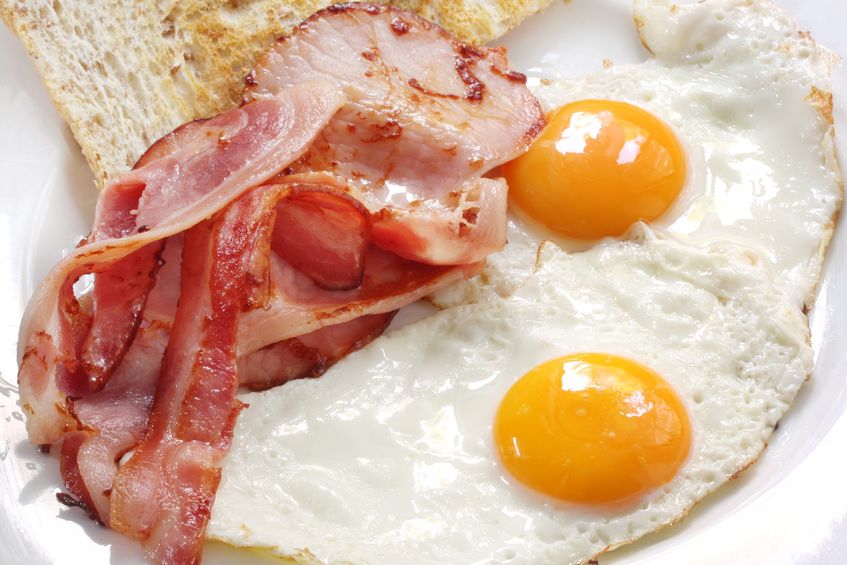 To be honest, bacon goes with just about everything, but bacon and eggs is a pretty common and very appealing option for breakfast.
While this might be a high fat way to start the day, it is also a breakfast that is high in protein, making it something that will give you energy for quite some time.
Rum and Coke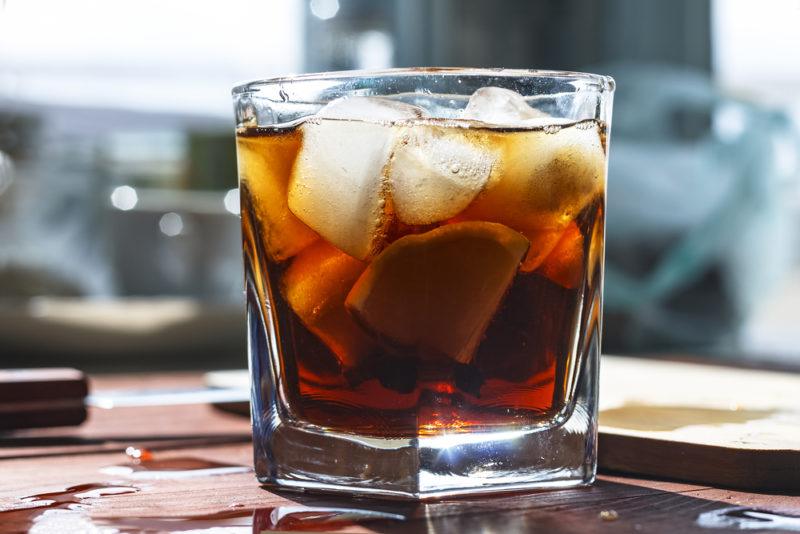 There are a lot of classic combinations of flavors in alcohol, but rum and coke is the only one that I'm really going to focus on.
The combination of flavors is like a buttery coke with a bit of a burn. The flavors work well together and they make a drink that is much more interesting than simple cola.
Pork and Apple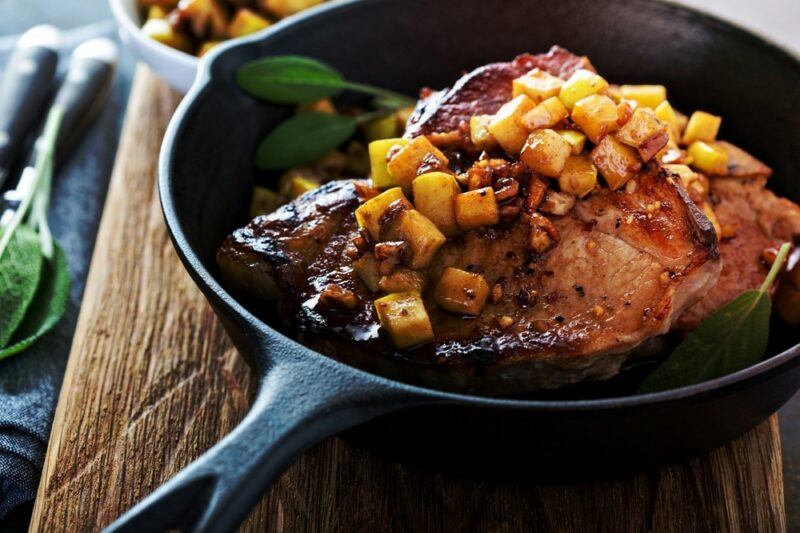 Meat and fruit sound like a strange pairing. Yet, many such flavor combinations work well – like pork and apple. Who can go past applesauce served alongside roast pork or perhaps pieces of stewed apple, like in the image.
Cinnamon and Apple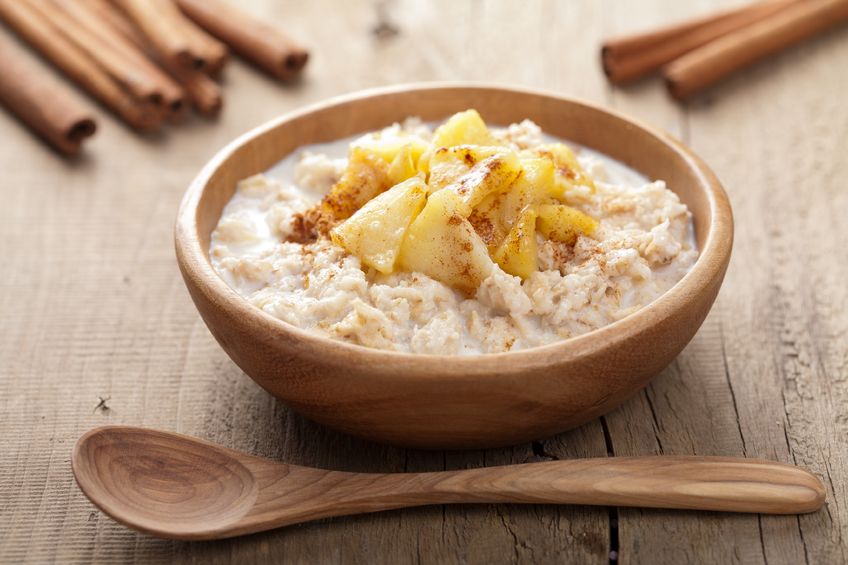 Cinnamon is a great fall flavor and it adds a bit of complexity to many dishes. The spice is especially common with apples. A lot of the time you will see this combination of flavors in apple pie, but dishes stewed apples also commonly used apple and cinnamon.
Chocolate and Peppermint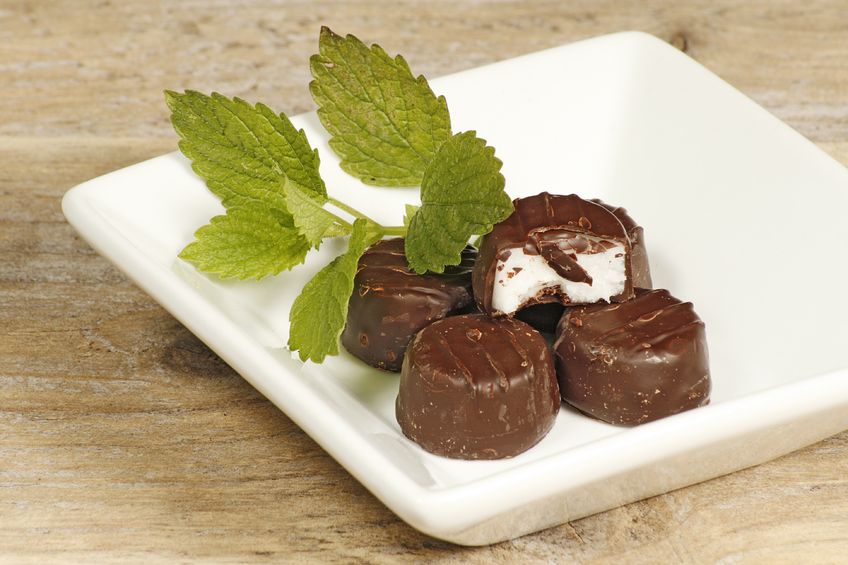 The combination of chocolate and peppermint works well with both milk and dark chocolate, and both combinations are pretty common.
There is something about the sweetness of the chocolate and the sharpness of the mint that makes this combination work very well. Chocolate and mint is also a great way to end a meal, helping to refresh you while muting any cravings for sugar.
Chicken and Waffles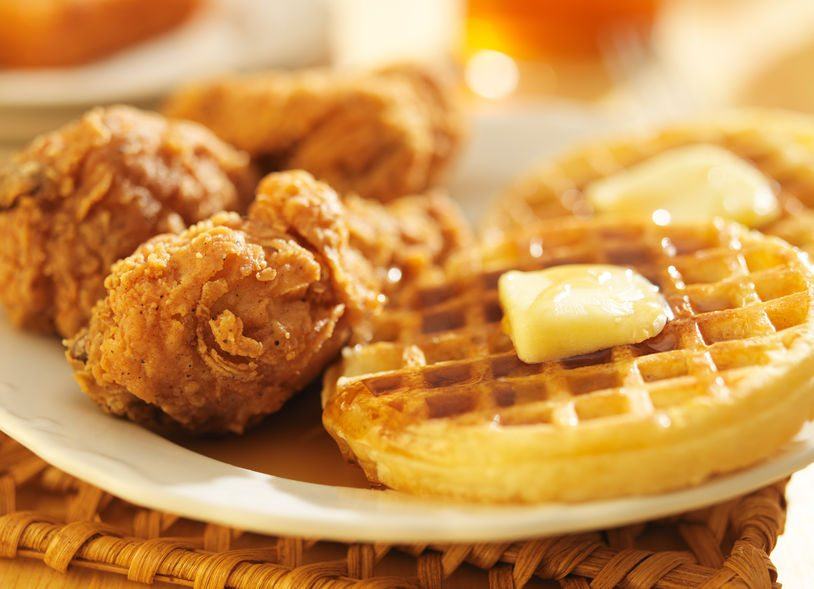 Admittedly, if you're not in American, chicken and waffles probably seems like a really strange combination of flavors.
But, it does have a significant history as a type of soul food and remains popular in many parts of the United States. The combination of flavors is unusual, but it does seem to be a pretty popular one.
Cranberry and Turkey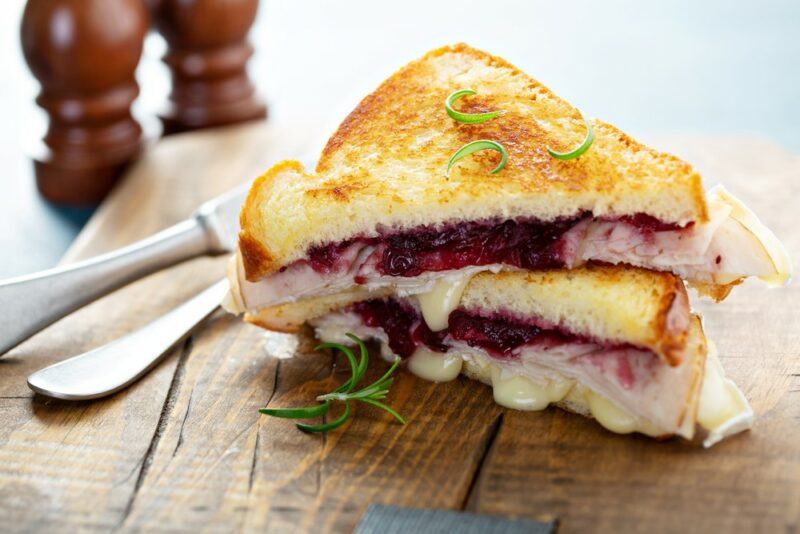 Here's another riff on the fruit and meat idea – one that should be even more familiar. Who hasn't had cranberry sauce and turkey for Thanksgiving at least once?
What about a different dish entirely, like these grilled cheese sandwiches with turkey and cranberry? Don't they look amazing?
The same idea works just as well with chicken. What about chicken, cranberry, and brie? That is another popular combo that works well in many different meals.
Caramel and Vanilla Ice Cream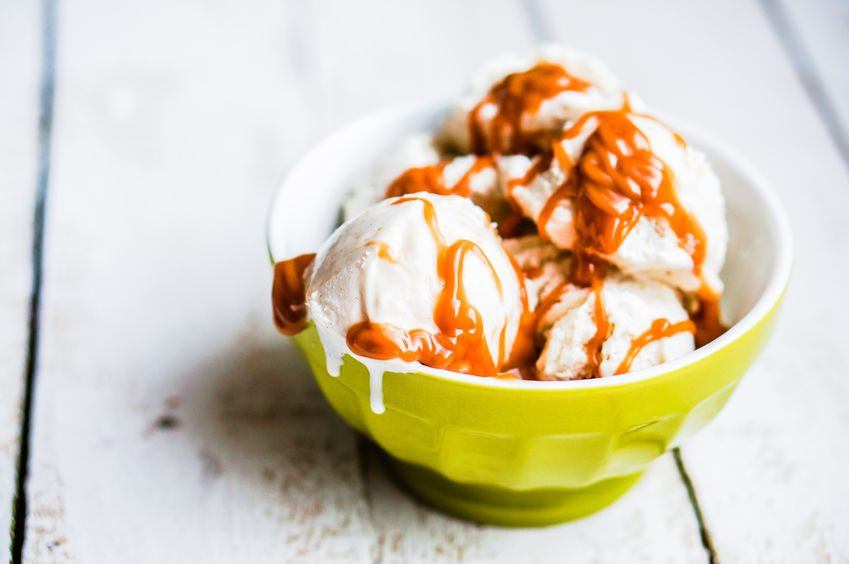 Vanilla ice cream is wonderful, because it has a sharper and less sweet flavor than many other types of ice cream.
That makes it a perfect complement to caramel, which is sweet and a little bit sickly on occasion. However, the trick is to get the right ratio of caramel to ice cream to make this flavor combination work.
Cranberry and Camembert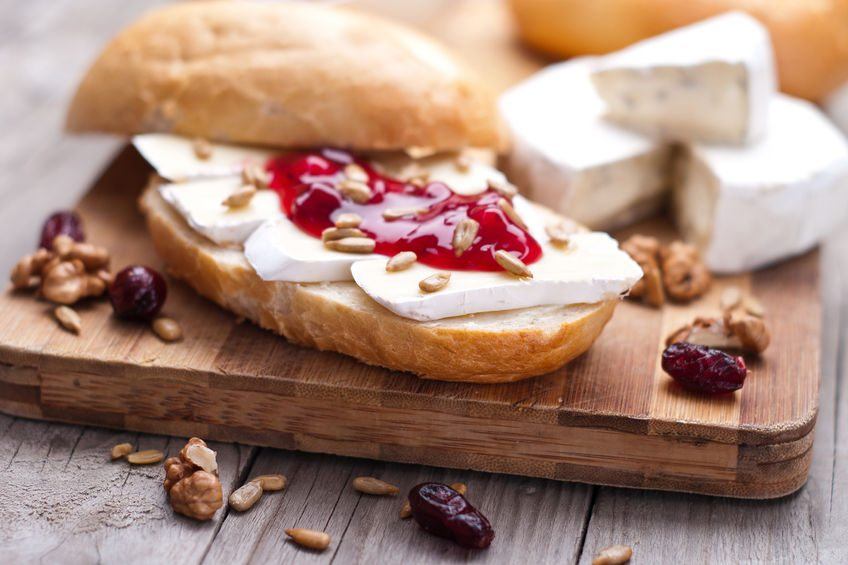 This flavor combination is probably a bit less common than most of the others on the list, but it is still a popular one.
I think one reason is that this is kind of considered an 'upper class' combination of flavors. It's also frequently combined with chicken and can be a way to make a chicken dish more elegant and more interesting. I've also seen it as a pizza topping, although it is a fairly rare option.
Cheese and Grapes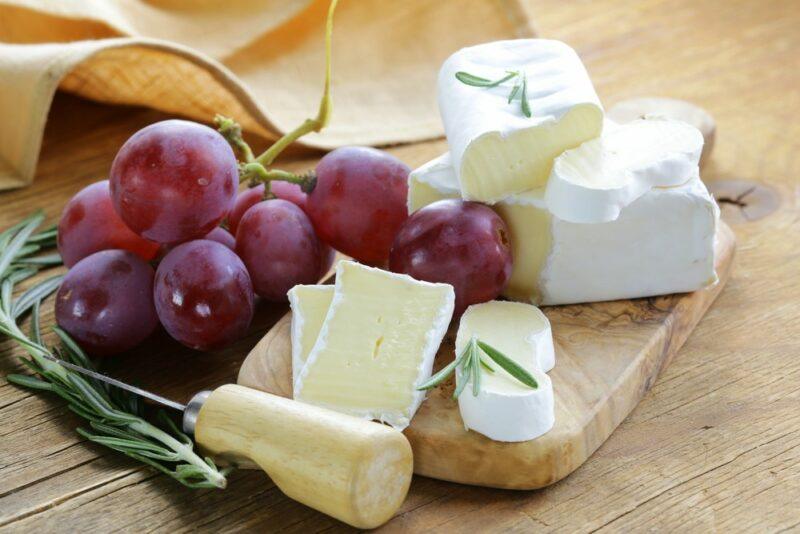 What's better than cheese as a snack? Cheese and grapes! Grapes provide a refreshing palate-cleansing flavor that is an excellent contrast to the creaminess of your cheese.
Salmon and Cream Cheese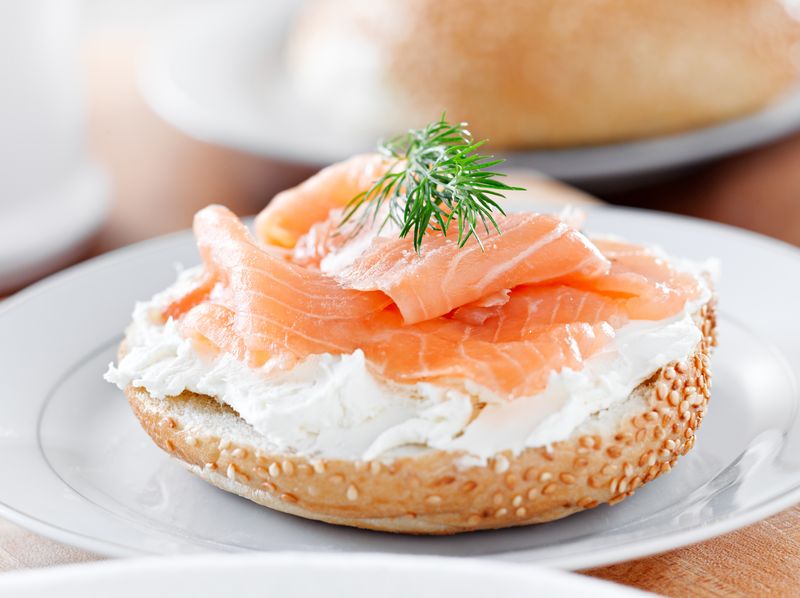 Salmon and cream cheese is especially appealing as a savory option and most of the time I've seen this combination on bagels or mini bagels. This can involve raw salmon (like the image) or smoked salmon.
While those two are a little different in terms of taste, the overall combination of flavors still ends up being pretty similar.
Strawberries and Chocolate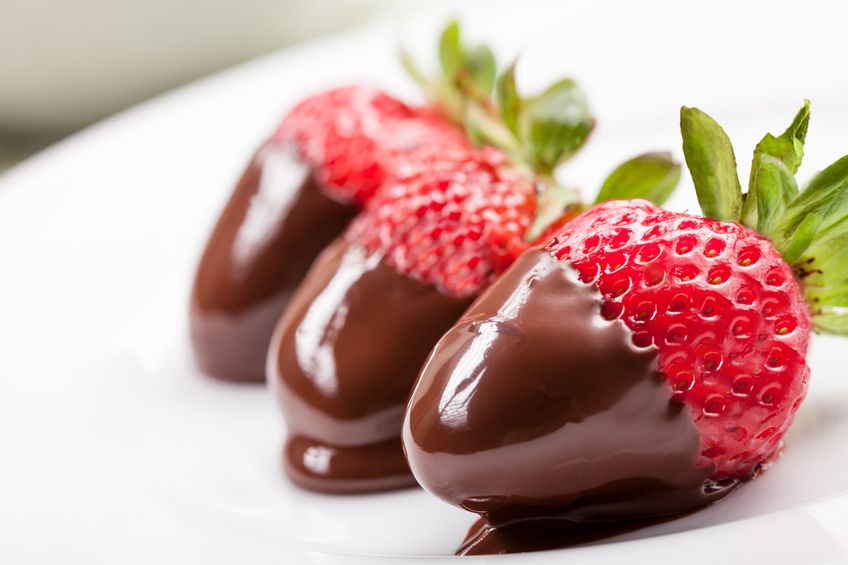 The best example of strawberries and chocolate is, of course, chocolate dipped strawberries, and you tend to see a lot of them around Valentine's day.
They are inherently a romantic gift, and the combination of chocolate and strawberries is also often thought of as romantic, even when used in other settings, like on a cake.
Parmesan Cheese and Olive Oil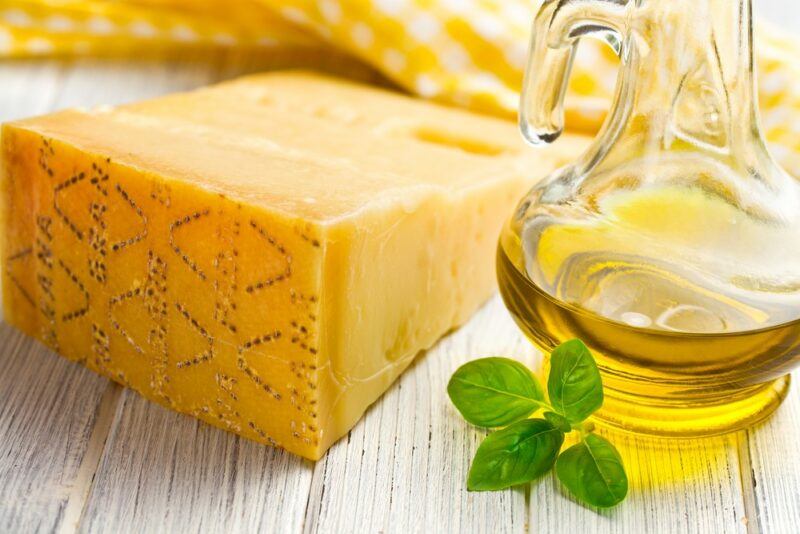 Parmesan cheese and olive oil aren't typically served on their own. Instead, these two ingredients shine when there's something to act as a base, like pasta or bread.
But, when you have the right base, the flavor combination is exceptional. It's like being instantly transported to Italy. Who says that simple foods can't be amazing?
Pineapple and Ham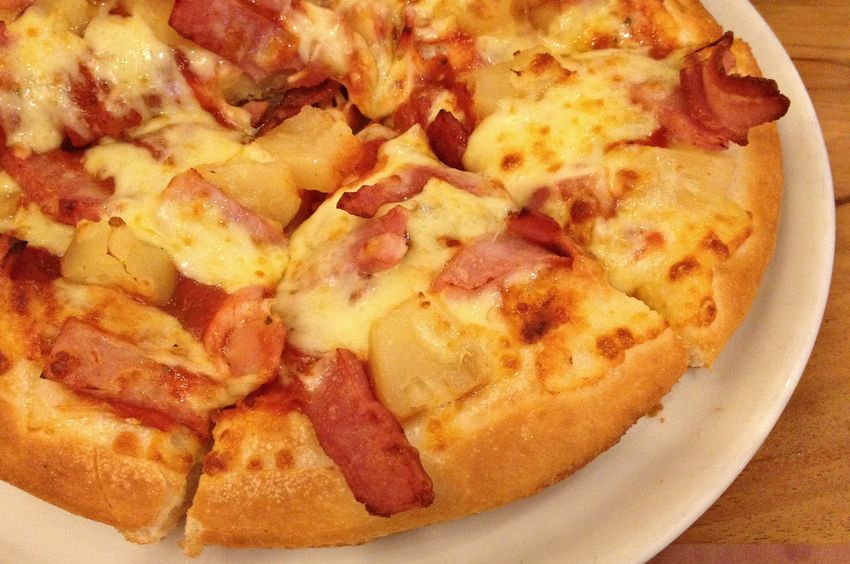 Combining pineapple and ham simply doesn't make sense, but it's one of those combinations that works anyway, especially on pizza. I'm not sure what it is about the combination that works so well.
I guess it's connected to how sweet the pineapple is versus the saltiness of ham. If that's true, that would also explain why the flavors work best on a pizza, because aside from pineapple, pretty much everything else on a pizza is salty.
Hot Chocolate and Marshmallows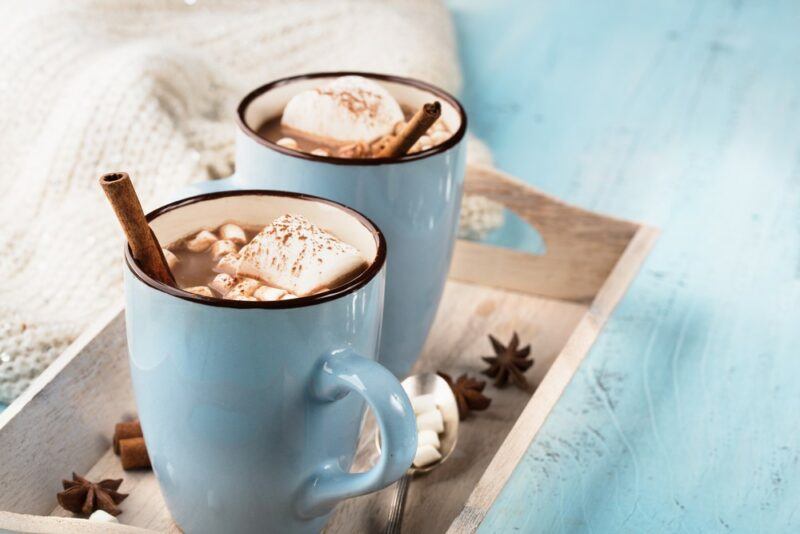 What makes hot chocolate even better? Marshmallows, of course.
Lime and Coconut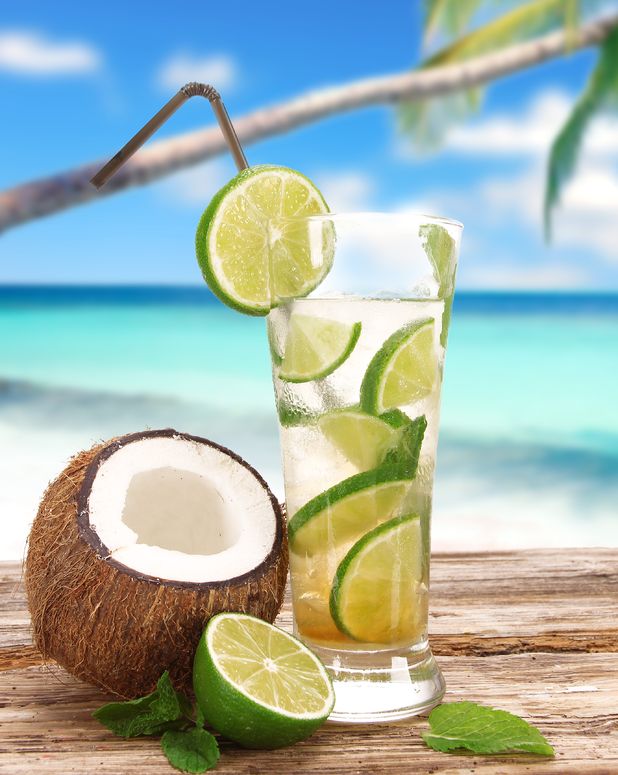 You see the combination of coconut and lime most of the time with coconut water and also with some alcohol drinks, including pina coladas and margaritas.
The flavors are a good pairing and the coconut acts to cool down some of the sharpness of the lime. This is another example of two flavors that simply make each other taste better.
Chicken and Dumplings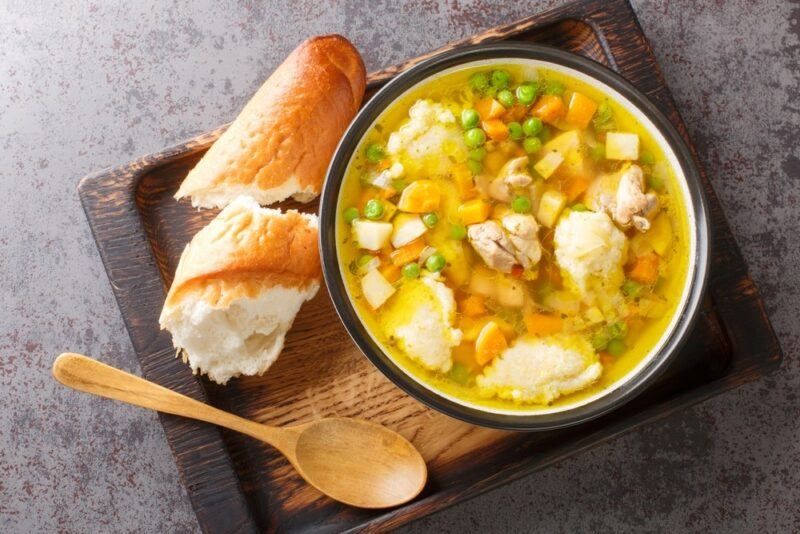 There's something extremely comforting about the combination of chicken and dumplings. It's like being transported back to grandma's house or a cold winter by the fire.
Pumpkin Spice and ANYTHING!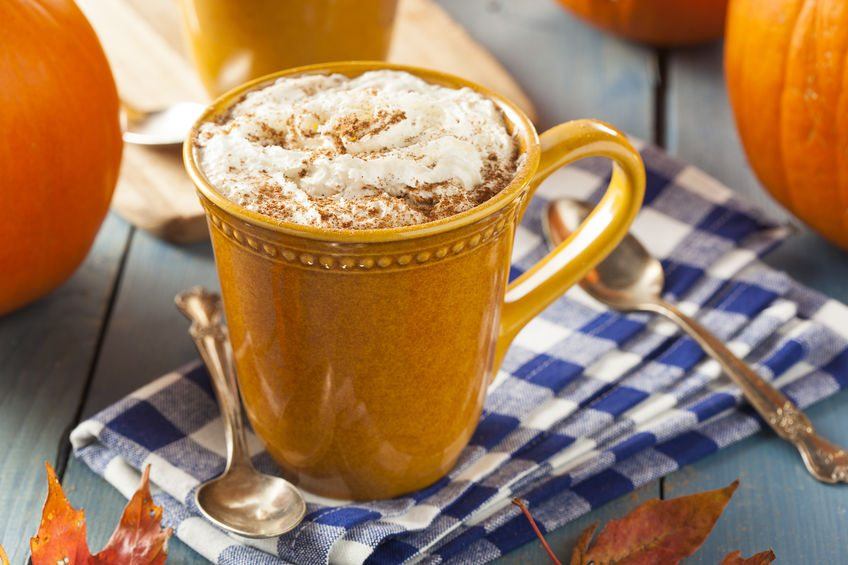 Okay. I might be cheating a little bit with this one, but it's so true. One of the first signs of fall any year is where everything imaginable starts to be available in a pumpkin spice variant.
That includes lots of branded items (like oreos), and also food at restaurants and recipes online. Some combinations definitely work better than others, but there is something about pumpkin spice that makes it match well with a lot of different food types.
Be sure to check out our post on other foods that get you in the mood for Autumn!
Bread and Butter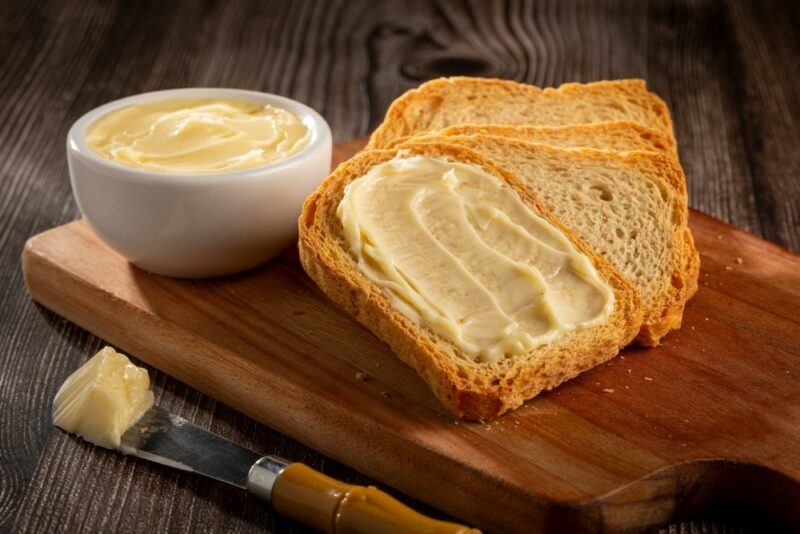 This classic is so familiar that it barely needs mentioning. Butter always makes bread taste better. The combination is even more amazing with freshly baked bread that's still warm.
Cheese and Crackers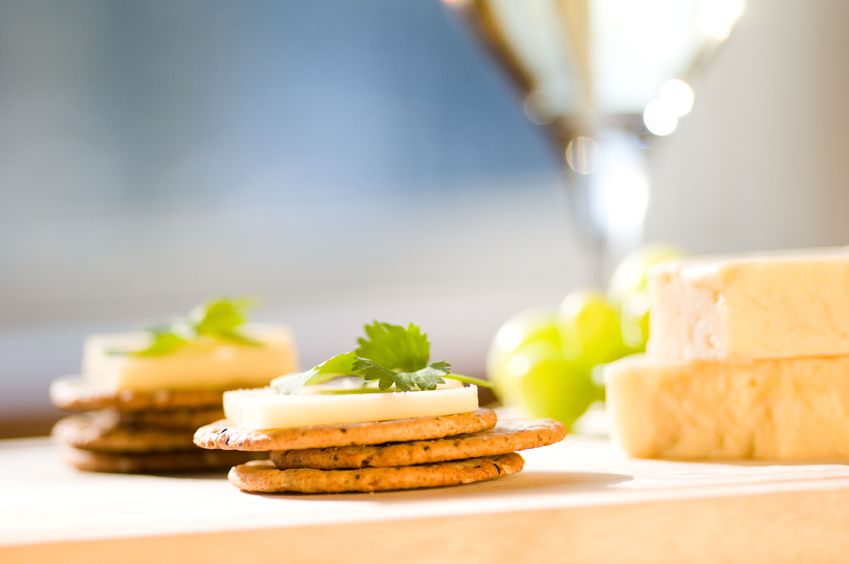 With cheese and crackers, the appeal seems to be as much about the texture as the taste. After all, crackers tend to be crisp and crunchy, while the cheese is soft.
The flavors do also work well together though, regardless of the specific type of cheese or crackers that you are using. I think this one is another example of how the saltiness of one ingredient (the crackers) works well against the creaminess/fattiness of the other (the cheese).
Chocolate and Pretzel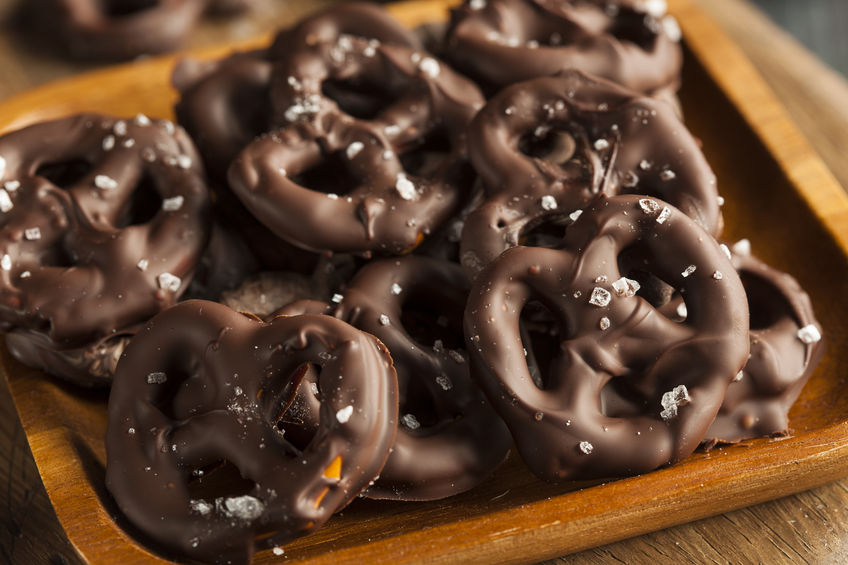 While chocolate and pretzel might not be as popular as peanut butter and chocolate, you do still see this combination popping up in a lot of different places.
In fact, if you stop to think about it, you'll probably realize that chocolate and pretzel is a whole lot more common than you first thought.
Garlic and Butter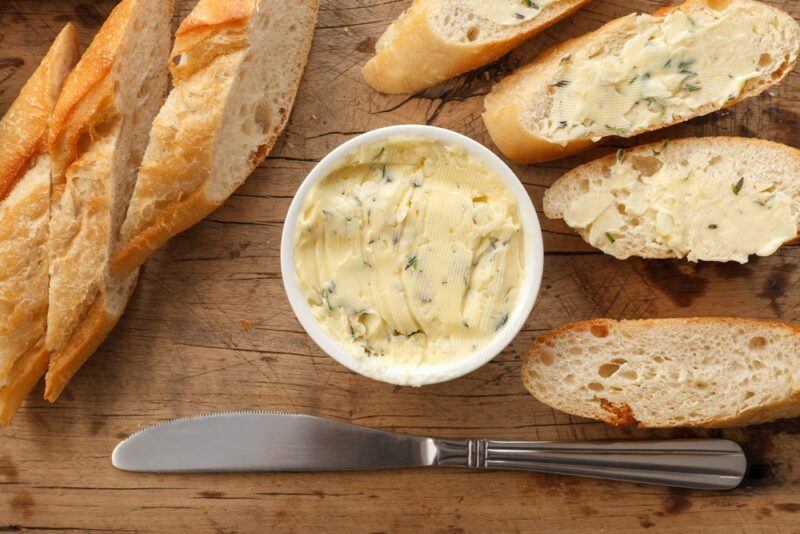 Speaking of butter, what about the combination of garlic and butter? Garlic manages to make butter taste so much better, especially when you're serving it on potatoes or steak.
Don't forget about garlic bread either. This dish gives you multiple amazing flavor combos at once, which may be why it's easy to keep going back for more.
Biscuits and Gravy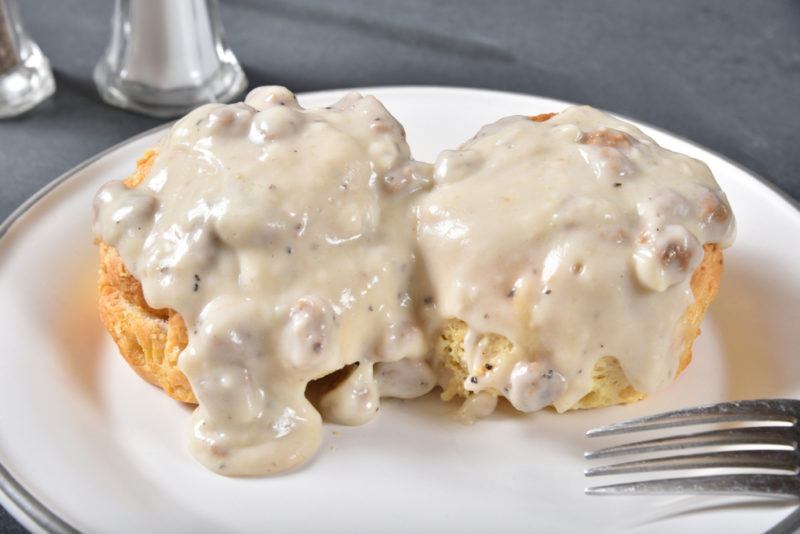 Without a doubt, the combination of biscuits and gravy is an American food. In fact, the term doesn't even make sense in some other parts of the world, because in the United Kingdom and some other places, the world biscuit means roughly the same as a cookie.
The taste combination is one that you really have to try for yourself, but the flavors combine surprisingly well.
Apples and Peanut Butter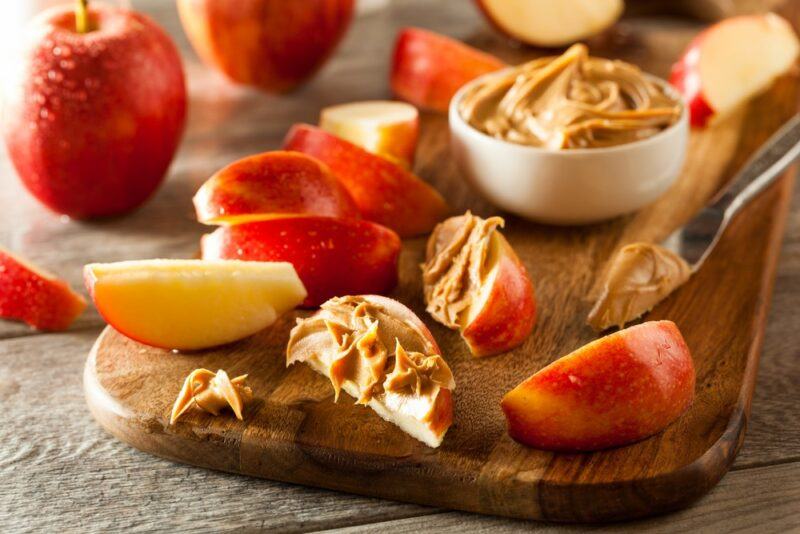 The sweet crunch of apples is an exceptional contrast to the creaminess and savory nature of peanut butter. This simple combination also makes a great healthy snack, as the protein from the peanut butter helps to keep you full.
Cookies and Cream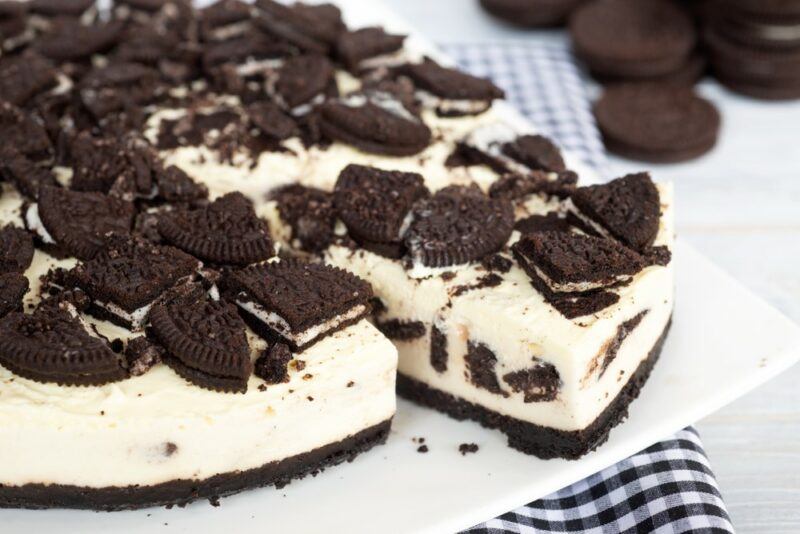 Typically, you will find cookies and cream as a milkshake or as an ice cream flavor, although the flavor is sometimes used in baking as well.
The flavor can be best likened to a combination of Oreo cookies and vanilla ice cream, although there are also some similarities to simply dunking a cookie in milk.
Chocolate and Wine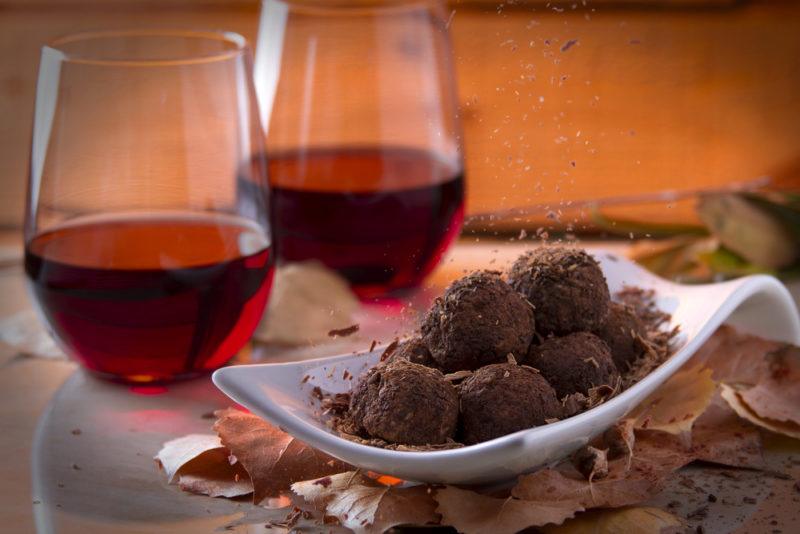 Chocolate and wine is certainly a romantic combination of flavors, but it's also a case of opposites attracting. Wine tends to be pretty tart and a bit harsh, while chocolates are always creamy.
While you might not see chocolate and wine flavors paired together often outside of the actual items, the flavors are certainly common enough to make their way onto this list.
Cheese and Chutney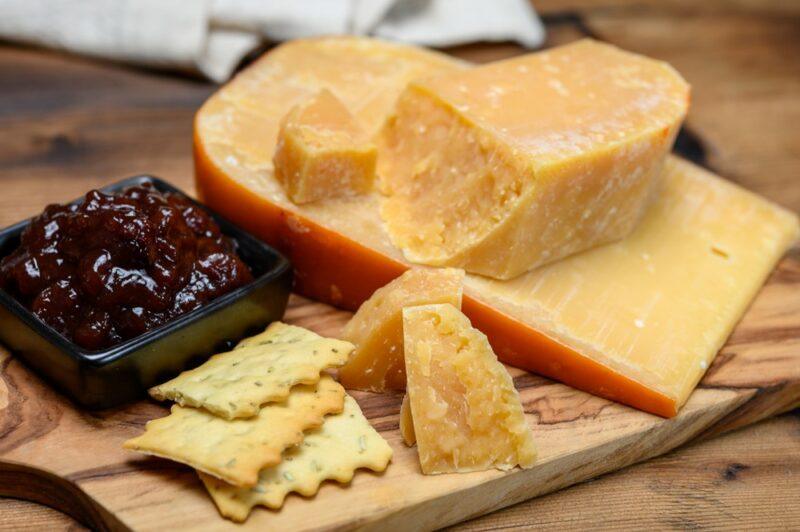 There's a reason that charcuterie boards often feature cheese and chutney. The two ingredients really do pair together exceptionally well.
There are also countless types of cheese and just as many flavors of chutney out there. This means that you could easily have a different pairing every single time.
Mango Chili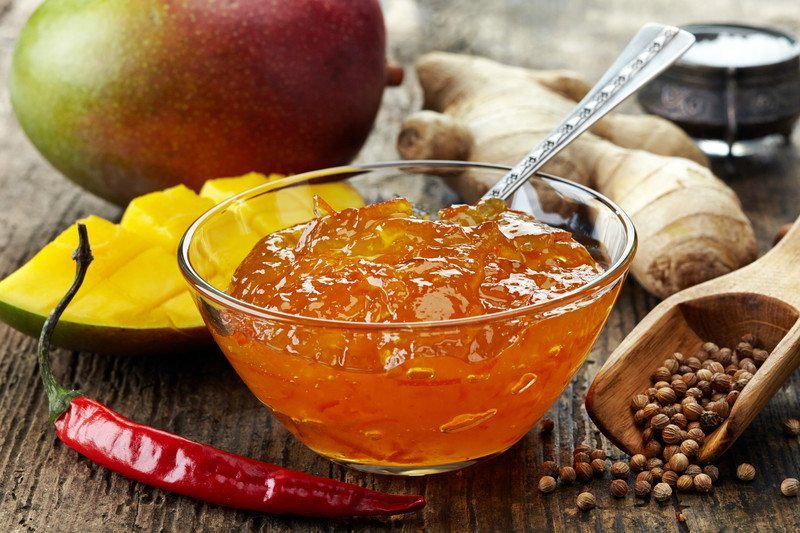 In the picture above we can see mango chili chutney, but there are many ways to make use of this exciting flavor combo. You can us it for salsas, dips, ice cream, or even just sprinkle some chili powder on raw mangos.
Why it's delicious should be obvious. Sweet, cool mango flavors contrast the warm spiciness of chilis. Definitely one of my all time favorites! The cool thing is that you can tweak the balance to be sweeter or spicier depending on your personal taste.
Tomato and Basil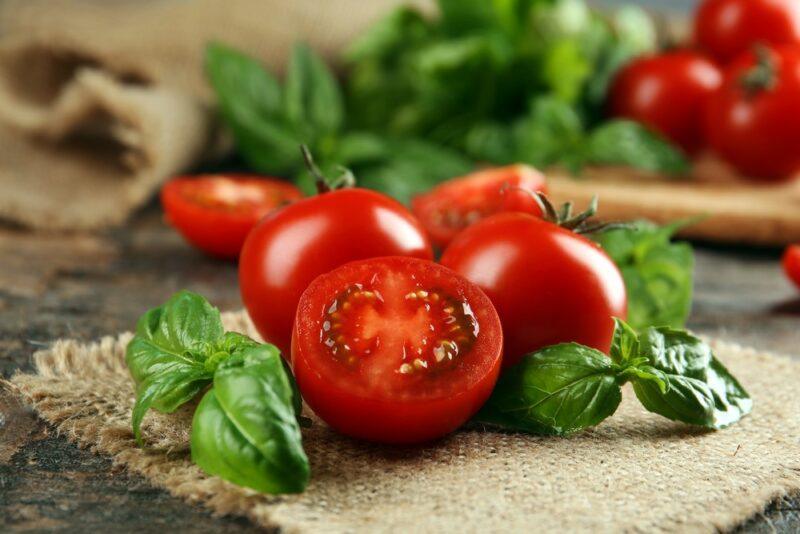 Tomato and basil are particularly good when paired with mozzarella as part of a caprese salad. Of course, that's just one option of many. You'll also see other salads that use tomato and basil, not to mention pasta sauces, pizzas, and plenty of other dishes.
This isn't surprising, as the flavor pairing is exceptional. The herbal flavors from the basil make tomato much more interesting than it would be otherwise.
Lemon and Lime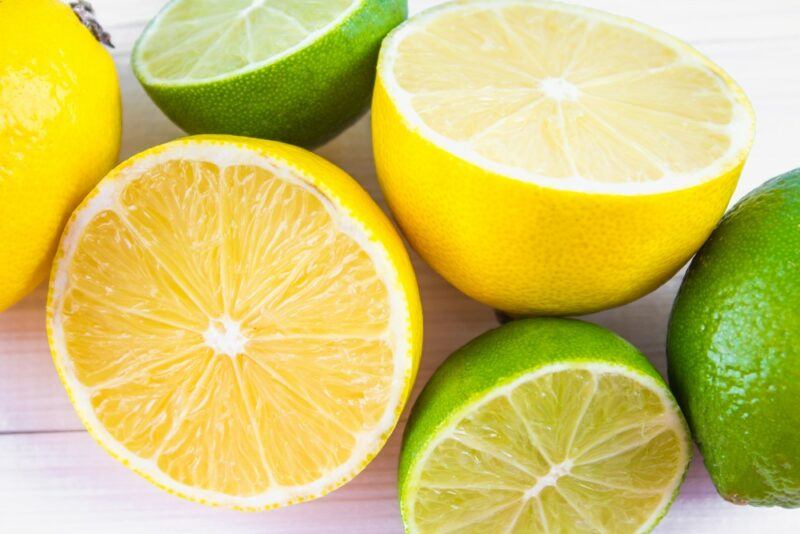 Finally, we have lemon and lime. This classic combination shows up often in candy and in sodas. It's particularly common in lemon-lime sodas like Sprite, as well as in drinks like lemon, lime, and bitters.
The flavor combo may work so well because the two ingredients are similar, but also a little different. This is why you get much more complexity when lemon and lime are both included in a drink, rather than just one of the two.