One of the biggest reasons why people love smokers is because of the distinct smoke taste it brings to your food. If you're the type of individual who truly enjoys that taste, then a charcoal smoker grill combo is one of your best options.
If you haven't used a smoker before, then you'll be amazed by the results. You can achieve a much fuller flavor and texture when cooking your favorite meats in a smoker. The process may take slightly longer, but you also have a grill at your disposal.
In the list below, I've got a couple different styles of smoker grill combos. Some can both smoke and grill with wood/pellets, while others have that PLUS a gas option.
Personally, I think the whole point of smoking and grilling is that wood fired flavor. That's why you can't go wrong with a Trager Pro Series. Use wood pellets to heat up your grill and get your meat cooking at the perfect temperature every time. Its not charcoal, but you get better flavor IMO.
Yeah, it kinda feels like you're cheating because everyone knows the brand name Traeger, but there's a reason it's famous.

Traeger Grills Pro Series 34 Electric…
Never use gas or charcoal again: cooking with wood just tastes better. Traeger created the original wood-pellet grill as the ultimate way to achieve wood-fired taste
Versatile barbecue cooking: hot and fast, or low and slow, the Traeger Pro Series 34 pellet grill offers 6-in-1 versatility to grill, smoke, bake, roast, braise, and BBQ food to juicy perfection
Precision temperature control: The Digital Pro Controller rocks Advanced Grilling Logic, which maintains a +/- 15 degree F temperature control to guarantee precision grilling. 450 °F Max Temp
Sturdy and Durable: Powerful steel construction and durable powder coat finish, easy to clean porcelain grill grates and all-terrain wheels
Large cooking capacity: 884 sq. in. cooking capacity that can accomodate 8 chickens, 7 racks of ribs or 40 burgers
It's easy to fill up the firebox with your wood pellets and get moving, plus, you get the FULL grill space for wood-smoke grilling rather than sacrificing half the space for a gas grill.
Also, just a weird thing, but they seem to be doing better on the supply chain side of things. All these other grill manufactures keep getting sold out, so Traeger is a good bet for actually finding a grill that's in stock.
The following list of the top 5 charcoal smoker grill combos will help you select the right grill for you. Everyone home, yard size, and taste in food differs, so I've got a couple different options listed below.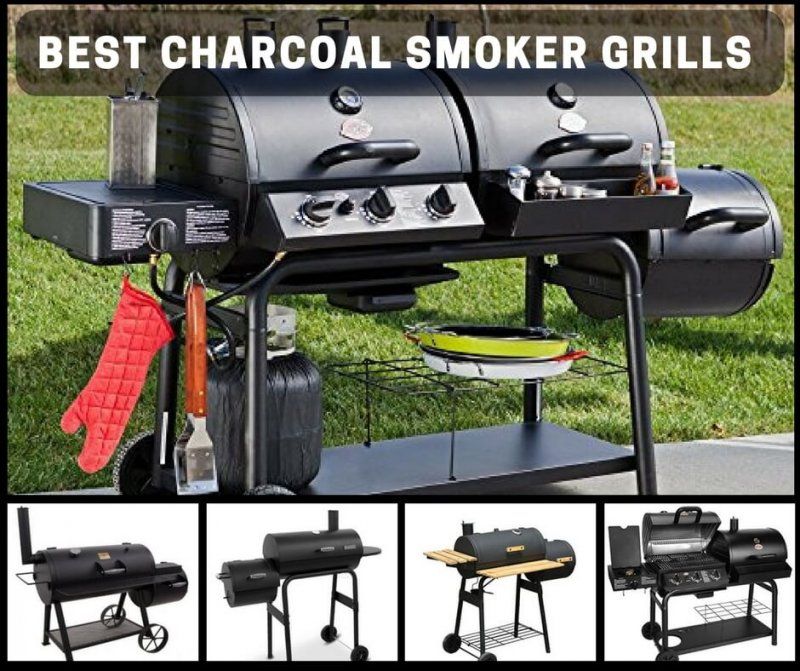 Top 5 Best Charcoal Smoker Grill Combos
Traeger Grills TFB88PZBO Pro Series 34 Pellet Grill and Smoker
Z GRILLS ZPG-450A Wood Pellet 7-in-1 BBQ Grill & Smoker
Char-Griller 5050 Duo Gas and Charcoal Smoker Grill Combo
Outsunny Backyard Charcoal BBQ Grill & Smoker Combo
1. Royal Gourmet

Positives
Traditional charcoal grill

Mobile design with two large wheels

Plenty of prep space with front shelf

Easy to clean cooking grates

Large cooking area

(800 sq inches)

Very inexpensive

Simple design means there's less to break
Negatives
Very short (about 4 feet tall)
Difficulty maintaining temperature
A little difficult to assemble
2. Traeger Pro Series

Traeger really is the ultimate grill, and there's no other grilling experience like it. They really changed the game when it comes to wood-fired grilling.
Pellets are stored in the hopper, and you can adjust the settings based on whether you want to smoke or grill. Modern technology means you have excellent temperature control, so it's definitely not your dad's smoker where you kinda have to make guess work and use a lot of experience to get your meat temperature correct.
Traegers are a little pricey, and that's their main downside. In terms of satisfaction though, you can't go wrong. I picked a big one here, because if you're looking to grill and smoke, you probably want as much space as possible, but they do have different models available on Amazon.
Positives
trusted brand name
wood fire grilling and smoking
easy temperature control
precise temperature control
sturdy construction
great reviews
large cooking space
uses a pellet hopper instead of charcoal or wood
Negatives
3. Z GRILLS ZPG-450A Wood Pellet 7-in-1 BBQ Grill & Smoker

Let's be honest, and call it what it is. This is a Traeger copycat. It even looks the same. They sound like they are a US-based company, but in reality, it appears that they are manufactured in China. That being said, probably most of these grills are made in China to some degree, so that's not a super valid reason to not buy this grill.
It's got some decent reviews, looks just like a Trager, and is 1/2 of the price.
This is a great entry-level grill + smoker combo worth considering. A the price point, you can try it out for a few years, do some more research, and get something more specific to your grilling and smoking needs when you have more experience.
Positives
great starter griller and smoker
looks like a Traeger
inexpensive
Negatives
temperature control inaccurate
quality not as good as other grills in this category
some issues with smoking function
4. Char-Griller Duo Gas and Charcoal Smoker Grill Combo

Very similar to the Char-Griller Trio unit, the 5050 is set up with three cooking methods side by side: the gas grill, the charcoal grill, and the smoker. The charcoal and gas units have over 1,200-square inches of cooking space combined, so you'll have a lot of room to cook, and that's not even including the smoker.
The side burner will emit about 12,000 BTU's, whereas the 3 burners on the gas side are capable of 40,800 BTU's! The grate height is adjustable, so you can change how close your food is to the powerful heat source. There is also a chrome-plated warming rack that will allow you to cook at different temperatures.
Cleaning the grill is easy. The porcelain-coated cast-iron grates don't usually absorb food particles and residue, so you'll be able to take a paper towel or rag and wipe down the grates in no time.
The easy-dump ash pan will also take minimal effort if you have something to dump the ashes in. There are two wheels with treads below the grill, as well as a handle that will help you move the unit into your shed, garage, the park, or another party!
Positives
Over 1200-square inches of cooking space

Grate is adjustable

Made of durable stainless steel
Negatives
Difficult assembly process

The material can rust easily
5. Outsunny Backyard Charcoal BBQ Grill & Smoker Combo

When looking at the price of the Outsunny Backyard charcoal smoker grill combo, you'll automatically know that this is for the individual on a strict budget. Don't let the low price turn you off. This inexpensive appliance deserves to be on a list of the top smoker grill combos.
The first thing you'll probably notice is the wood shelves and handles that stand out from the black steel finish.
In addition to the metal grate on the bottom, there are two wood shelves attached to this smoker grill combo – one in front of the grill and one on the left side. This will give you plenty of shelf space to store miscellaneous grilling items such as condiments, spatulas, seasonings, drinks, food, and your charcoal bag.
This charcoal smoker grill combo consists of two openings side by side; one for the grill, and one for the offset smoker. While cooking food with charcoal and smoking it provides a similar taste, you'll now be able to organize what types of meat you want to be grilled via charcoal, and what you prefer smoked.
Located on the inside of the main lid is a thermometer that will display the temperature so that you won't have to ruin the pace of the grilling by constantly opening and closing the lid.
Overall, this grill isn't a bad option if you're low on cash and want a few cooking options. Granted, it may not be the most durable option, but it is easy to use and offers plenty of space for your grilling items. For these reasons, you should keep this smoker grill combo in consideration.
Positives
Inexpensive

Easy to read thermometer

Two wooden shelves for preparation

Wheels and handle make it easy to move
Negatives
Buying Guide for Charcoal Smoker Grill Combos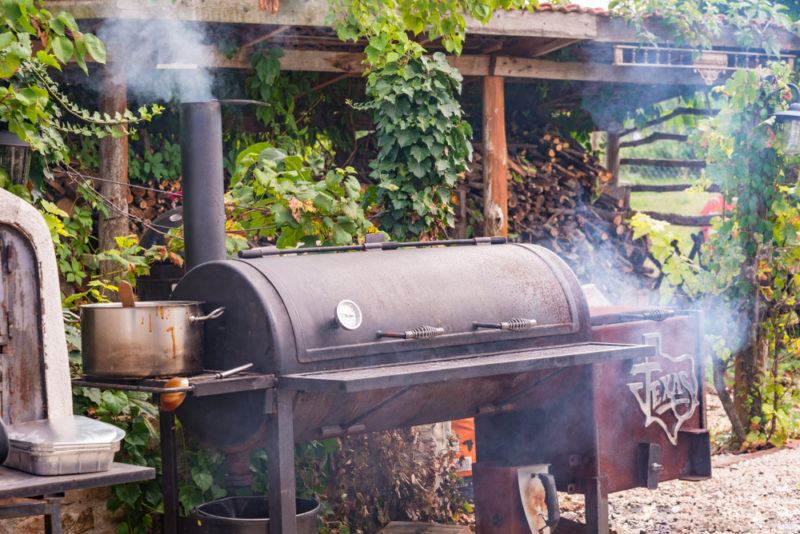 There is a grill on this list for everyone. You just need to know what you're looking for. Due to the relatively higher price tags on these appliances, you should make sure that you choose the right option. If the price is a major factor, you may want to examine the best vertical charcoal smokers or offset charcoal smokers, assuming you already have a grill for your backyard.
If you have your heart set on a charcoal smoker grill combo or simply want the convenience that they provide, there are several areas to pay attention to. First, you should consider the number of people that you're cooking for. Do you see yourself cooking for a large group of people or just a handful? This will ultimately determine the size of the charcoal smoker grill combo that you choose to go with.
For those that like to have big cookout parties, you'll want to go with grills like the Char-Griller Trio or the Oklahoma Joe's Highland charcoal smoker grill combo. These combos have more than enough space to cook for a large group. You won't have to go through multiple rounds of cooking.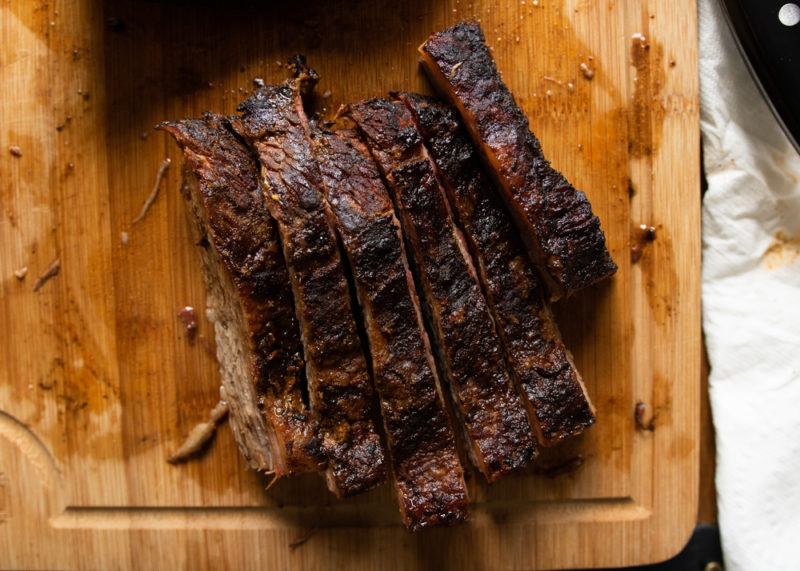 Some people like to take their grill with them and be the person who does the cooking. Why not have a charcoal smoker grill combo that is easy to take from one point to another? The Char-Broil American Gourmet 300, Oklahoma Joe's Highland, and the Outsunny charcoal smoker grill combo are all relatively easy to transport, thanks to wheels along the base.
Another consideration is the price. The most budget-friendly option is the Outsunny Backyard charcoal smoker grill combo. This unit is extremely inexpensive and will get the job done. Like we stated earlier, the biggest thing to keep in mind is that price is often a reflection of the quality of the product. Either way, this grill is dirt cheap in comparison to competitors and will give you plenty of space.
About Charcoal Smoking Grill Combos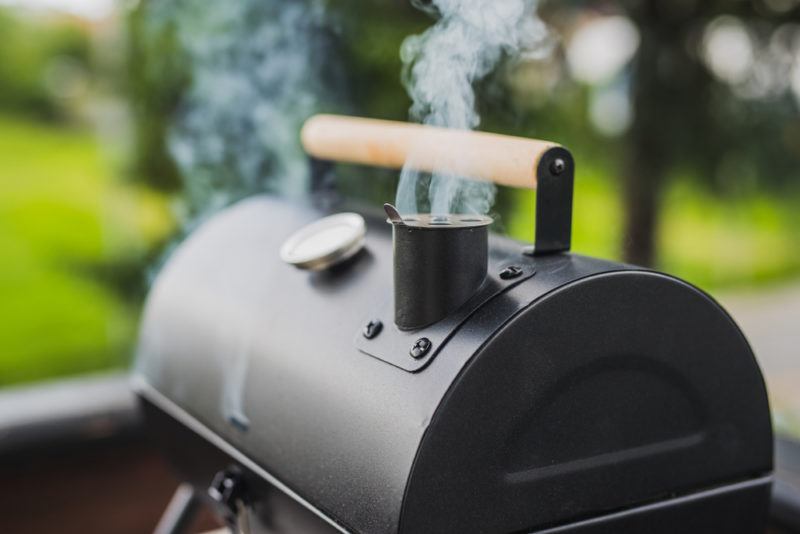 The smoky taste associated with charcoal grills has become incredibly popular. While grilling is a staple of outdoor cooking, smokers are just starting to become a hot commodity. By purchasing one of these combo units, you are getting the best of both worlds. You can keep grilling while exploring the advantages of smoking your food.
We should break down how to use a smoker. While smokers tend to take much longer to cook meats, it will positively affect the overall texture of your food.
The first thing you're going to do is light up a large amount of charcoal in a chimney starter. It should take about 15 or so minutes for that to ash over, and from there you'll add the lit coals to the intake. By using the vents of the smoker, you'll be able to influence how much air enters the grill. This will give you full control of the temperature, as oxygen is a catalyst to heat when it comes to charcoal.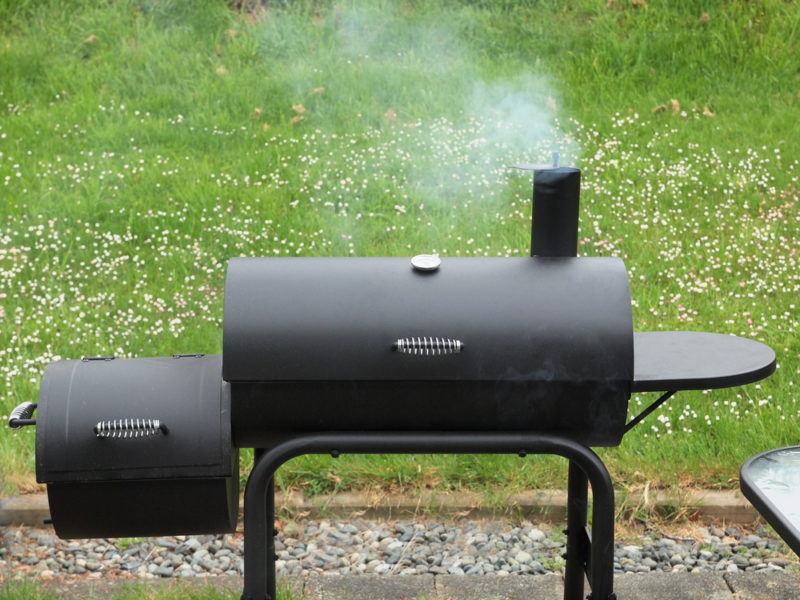 If you want your meat to become more flavorful and tender, you can add small sprays of water or a flavored liquid substance. After giving it some time to slow cook, you should be on your way to having a delicious smoked meal.
For those not too familiar with grills in general; be prepared for slow cooking. Smokers tend to cook slow, at lower temperatures, so that it can properly break down leathery meats into a more tender cut. Charcoal smokers typically use indirect heat that comes from lit charcoal and applies it to the meat.
Grills, on the other hand, are set up so that the heat source is in direct contact with the food; cooking the meats much faster as a result. It's useful to have a smoker grill combo because some foods taste better cooked directly, whereas other cuts are better cooked indirectly.
We all have cravings. When it comes to cooking food outdoors, sometimes you'll want your food grilled, while other times you'll prefer it to be smoked. With charcoal smoker grill combos, you'll have this option at your disposal whenever you want to enjoy outdoor cooking.