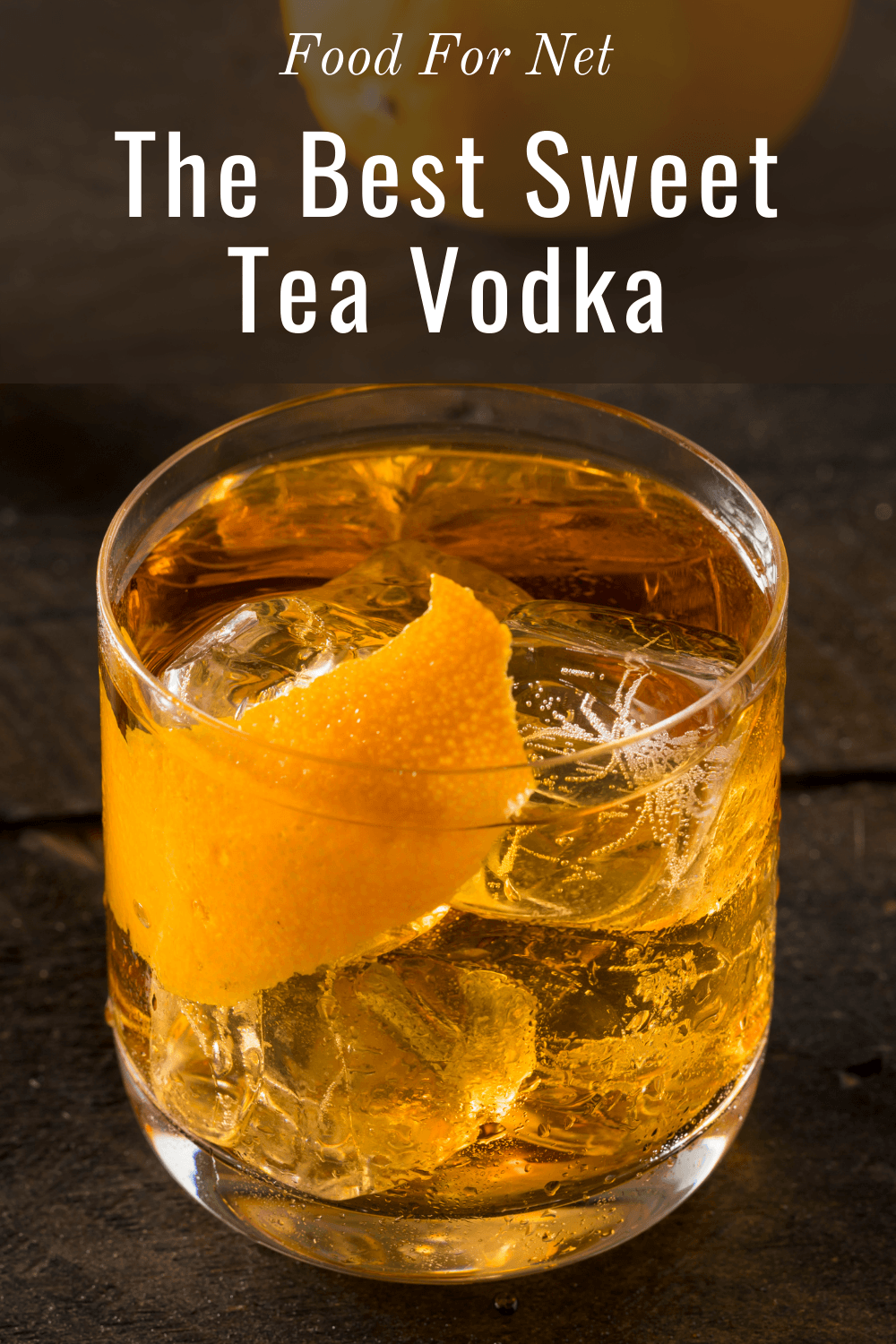 Sweet tea is loved throughout the world, but it's a particularly popular treat in the Southern United States. It all began in 1795 when a French explorer named Andre Michaux brought tea leaves to America. At first, South Carolina was the only place producing tea plants, but it didn't take long for the concept to spread, and soon recipes were popping up everywhere.
They weren't all that different from the tea we know today, though many were spiked with alcohol! The special "sweet tea" that's revered by so many today originally came from a cookbook printed in 1879. "Housekeeping in Old Virginia" was written by Marion Cabell Tyree and although this original recipe used green tea, it was the first to flavor the drink with lemon and sugar. This is said to be the origin of modern-day sweet tea.
Also known as "iced tea" this drink became even more popular during America's prohibition as many people turned to this for refreshment instead of spirits. Of course, prohibition eventually ended and the alcohol industry picked up again. But – the love of sweet tea didn't die and it eventually melded with alcohol in the form of sweet tea vodka. The best sweet tea vodka is one that uses authentic tea leaves and not too much sugar. Firefly was the first to create such an expression in 2008, but there are many solid options today.
The Best Sweet Tea Vodka
1. Firefly Sweet Tea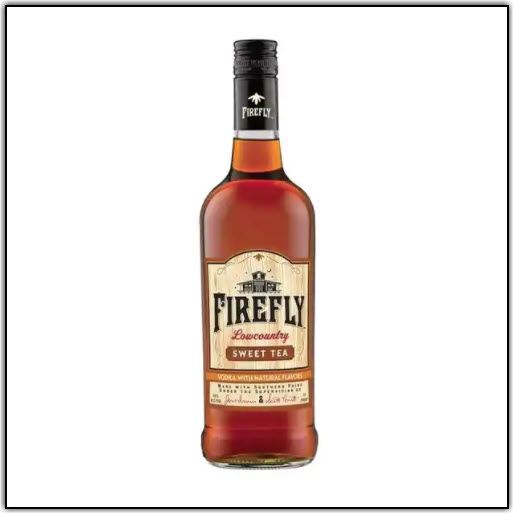 Firefly Sweet Tea Vodka was the first official sweet tea vodka. Produced at the Firefly Distillery, it's made with high-quality, all-natural ingredients, premium Louisiana sugarcane, and tea from a local plantation.
It's such a delicious drink that many don't mix it with anything, except maybe some water and ice. For a little extra flavor punch, add some lemonade. It goes down incredibly smooth and, much to the delight of any first-time drinker, is not laden with sugary, candy-like sweetness. It's not the least bit cloying and many find it to be very refreshing.
The aroma is almost identical to authentic sweet tea. The palate is soft but vicious with bright and vibrant notes of rich, well-steeped sweet tea. It's well-balanced by an underlying earthiness.
While it goes well in plenty of cocktails, it's dangerously delicious on its own. It goes down so easy, you may forget that it's bottled at 70 proof, making it stronger than most glasses of wine.
2. Deep Eddy Sweet Tea Vodka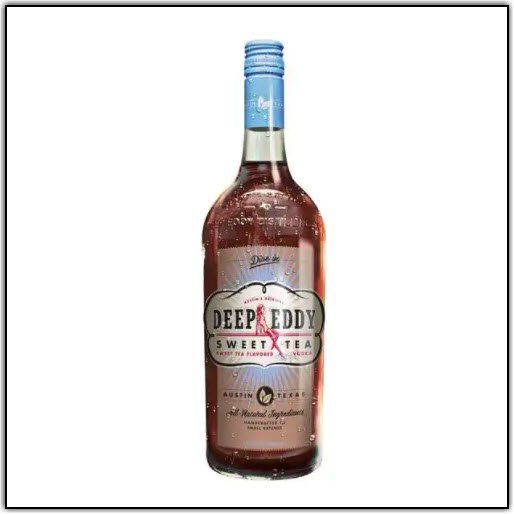 Deep Eddy does vodka right. They use high-quality real corn and pure, clean water that's filtered through reverse osmosis. The vodka is distilled ten times in a premium copper pot still and filtered eight times through their proprietary system to ensure a perfectly smooth finish.
Deep Eddy Sweet Tea Vodka uses this excellent vodka as a base and blends it with whole-leaf black tea. It's sweetened with a touch of organic honey and nothing more. They promise to keep the spirit free from added sugar and other processed sweeteners.
It has a simple aroma with deep, rich notes of strong and well-steeped tea. It's a fresh, authentic aroma that leads into a more complex palate. Right away you'll notice a steeped flavor peppered with notes of chocolate. The flavor builds into a sweeter mid-palate where you'll notice the honey coming into play. The finish is warming and a little peppery. The sweet tea is undoubtedly present, but the honey and chocolate add some layers that make this one a true stand-out in the category.
3. Jeremiah Weed Sweet Tea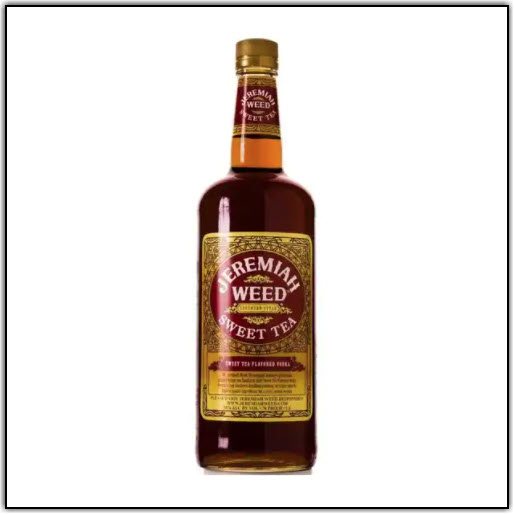 Jeremiah Weed Sweet Tea Vodka is often compared to the original spirit in the category from Firefly. They are quite similar overall, though Jeremiah Weed is known for being a little sweeter. This one differentiator may be enough to make the decision for anyone with a stronger sweet tooth, or needing that extra sugar for a particular cocktail.
Bottled at 70 proof, it's a strong one but you'd never know it from the flavor. Its aroma features lovely notes of sweet tea with a bit of vodka backing. The mouthfeel is thick and syrupy with sugary-sweet notes on the front of the palate. This builds to a warmer mid-palate with gentle notes of cinnamon before finding a strong sweet tea peak to finish.
This one is fantastic when mixed 1:1 with water and a little ice. This brings out its flavor and slows you down a bit! Lemonade is also a popular mixer for this spirit as it adds another level of flavor and is quite refreshing in the summer.
4. Sweet Carolina Sweet Tea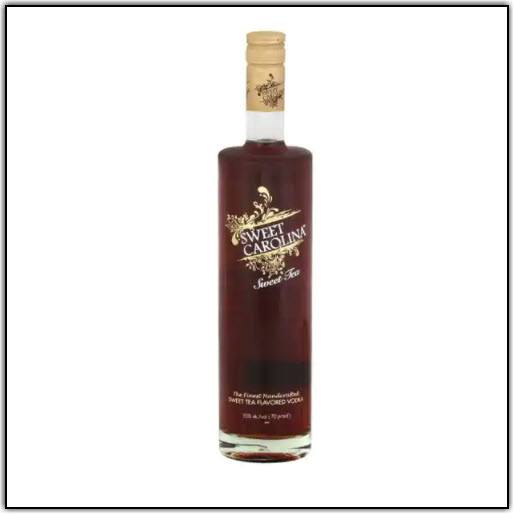 Despite its lower price, Sweet Carolina Sweet Tea is just as good as some of its pricier competitors, making it the perfect go-to drink for those on a budget, or looking to make lots of cocktails!
This expression aims to create a traditional flavor for those who like classic sweet tea. The base vodka is a quality, hand-crafted spirit that's blended with the flavors of classic, sweetened iced tea that is so popular in many Southern areas.
Though its price point makes it a good choice for cocktails, it's just as versatile as many of its counterparts. It's incredibly smooth and wonderfully delicious – perfect for sipping on the rocks or mixing with lemonade for a quick and easy cocktail.
The aroma is as sweet as the palate with notes of traditional sweet tea dancing across your senses with a thick, viscous mouthfeel. For an extra kick, use soda water instead of regular for a nice carbonated version of the original flavors.
5. Burnett's Sweet Tea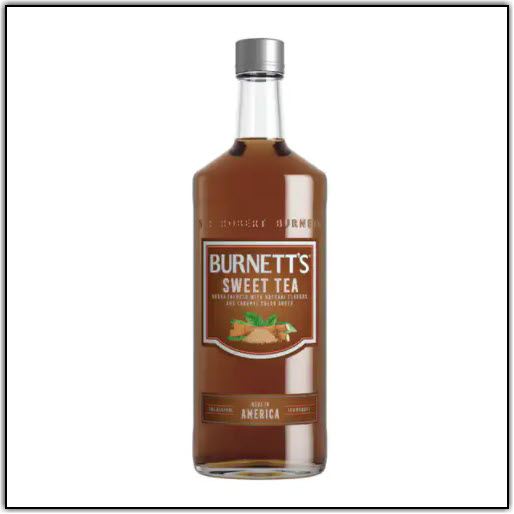 Burnett's Sweet Tea Vodka is another super cheap option that holds its own despite the price. Burnett's has a large collection of delicious flavors, all of which are made using their premium, quadruple distilled vodka, and natural, authentic flavors. They've got plenty of fruit flavors on their roster, so this sweet tea expression is a nice way to change it up.
They are known for creating deliciously sweet and incredibly smooth flavors that go down easy and don't taste artificial. The entire collection is thought by many to be worth much more than the prices they set.
This expression offers sweet, soft notes of sweet tea on the nose with a pleasant, slightly tangy palate of robust and well-balanced notes of sweet tea. At 70 proof it still packs a punch but does so without any burn on the way down. Neat, on the rocks, or mixed with water or lemonade, it's a delightful and refreshing summer drink.
How to Make Your Own Sweet Tea Vodka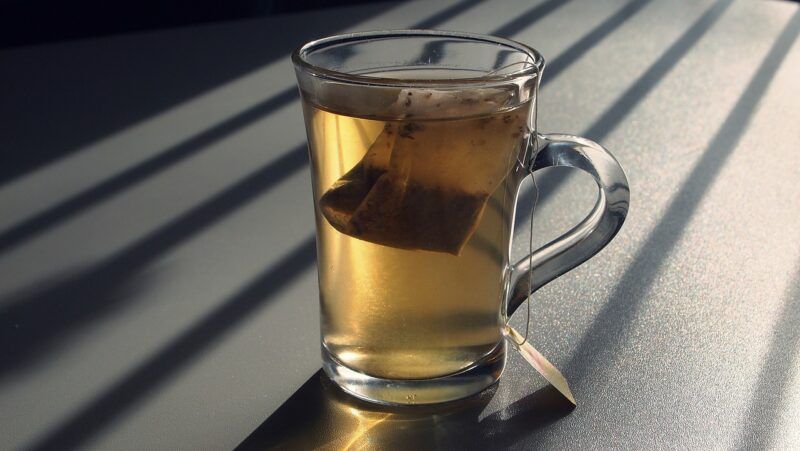 Making your own sweet tea is a common and popular practice, so why not make your own vodka infusion, too? Doing so does require some patience but it's not too hard and the results can be amazing.
You can experiment with different teas and sweeteners to create a perfect, customized expression that's delicious to sip or make into personalized cocktails.
To make your infusion, you need just three base ingredients:
A bottle of good-quality, neutral vodka
Three to six tea bags, depending on desired flavor strength. Black tea is reccommended but you can do whatever you want!
Simple syrup to taste. If you don't have any of this, you can make some by combining equal parts sugar and water and simmer in a pan over low heat until dissolved and blended.
Making the vodka is easy but it does require some time:
Pour your vodka into your desired pitcher or serving jar.
Add the tea bags and cover.
Let it sit in the fridge for one or two days.
Add in your desired amount of simple syrup to reach your ideal taste.
Some also like to add freshly squeezed lemon juice at this point. A bit of lemon will add some zest to the recipe and give it a sweeter, more lemonade-like flavor. You can also mix the finished product with lemonade for a quick cocktail, or simply serve it neat or on the rocks.
You can certainly use your homemade creations in any cocktail you want, but it may be worth tasting it neat first so you know exactly what you're working with. You can also add a little more simple syrup if you need it sweeter for any given cocktail.
If you're in a rush and/or just don't want to wait as long, you can let it sit in the fridge for as little as two hours. The flavor won't be as strong but it'll still do the trick. Even if you do like it a little stronger, you don't want to over-steep it either as it will become too bitter. It's worth doing a little taste test here and there as it steeps and monitor the flavor changes! If you start making your own sweet tea vodka regularly, you'll soon discover what steep time is perfect for you.