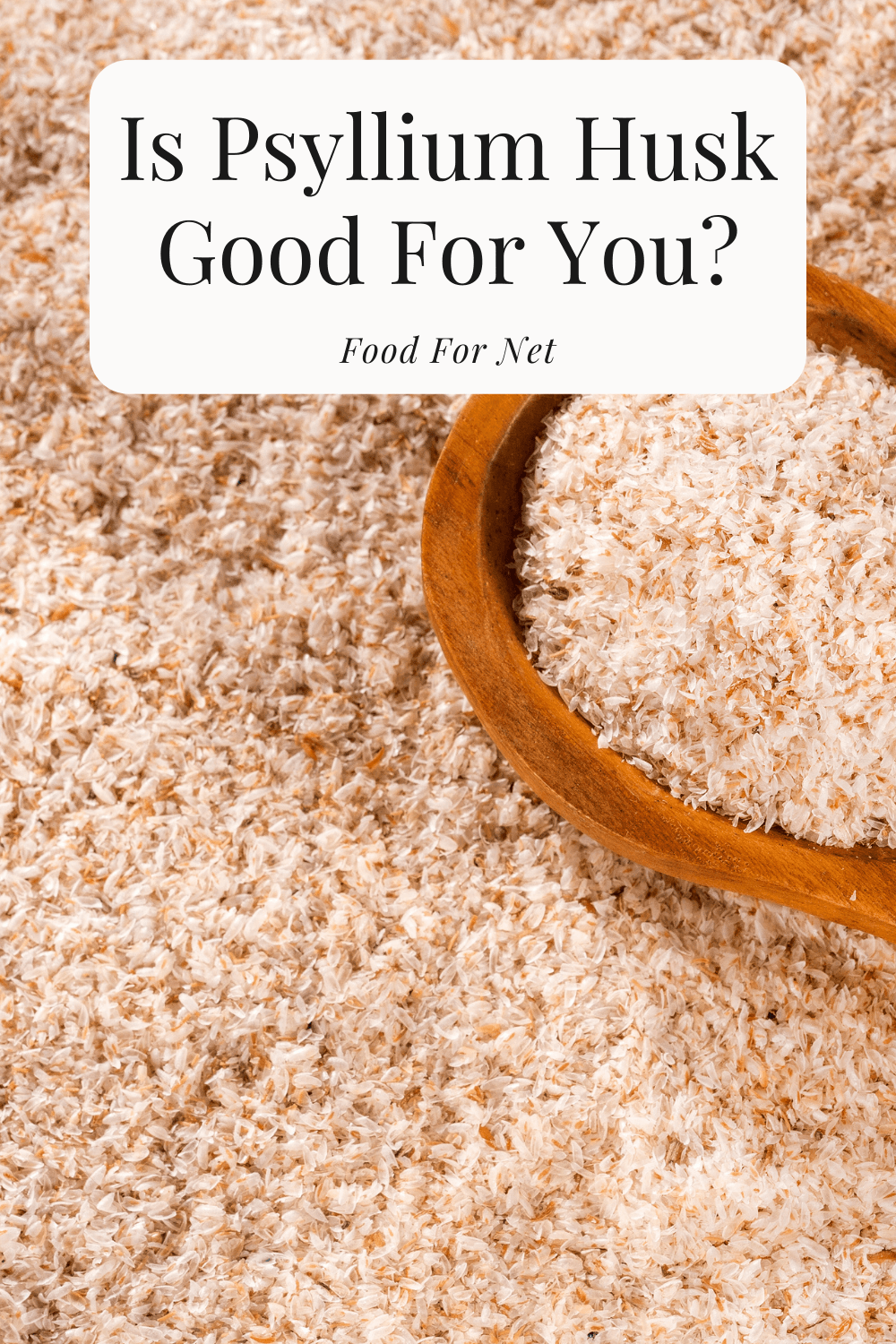 You've probably seen psyllium husk in your local stores or heard about it when reading a health blog. The supplement is often used as a laxative, one that is relatively gentle, but is still effective. But is psyllium husk good for you?
Psyllium husk can influence your health in a variety of ways. Not too surprising, right? After all, that psyllium husk is a source of soluble fiber and we need that type of fiber to stay healthy. That brings us to the question of the day then, is psyllium husk good for you?
In one sense, the supplement should be, given that it provides you with fiber. Yet, supplements tend to be inferior to whole foods and often aren't as good as they first seem.
Psyllium husk is made from a plant, true, but it can still be quite processed and some versions contain additives. So, let's see whether the supplement is something you should be using or not.
Is Psyllium Husk Good For You?
What Is Psyllium Husk?
Benefits Of Psyllium Husk
How Psyllium Husk Can Be A Problem
Can Psyllium Husk Help With Irritable Bowel Syndrome?
How Do You Use Psyllium Husk?
How Much Should You Take?
Do You Need Psyllium Husk?
Is Psyllium Husk Safe For Long-Term Use?
Final Thoughts
What Is Psyllium Husk?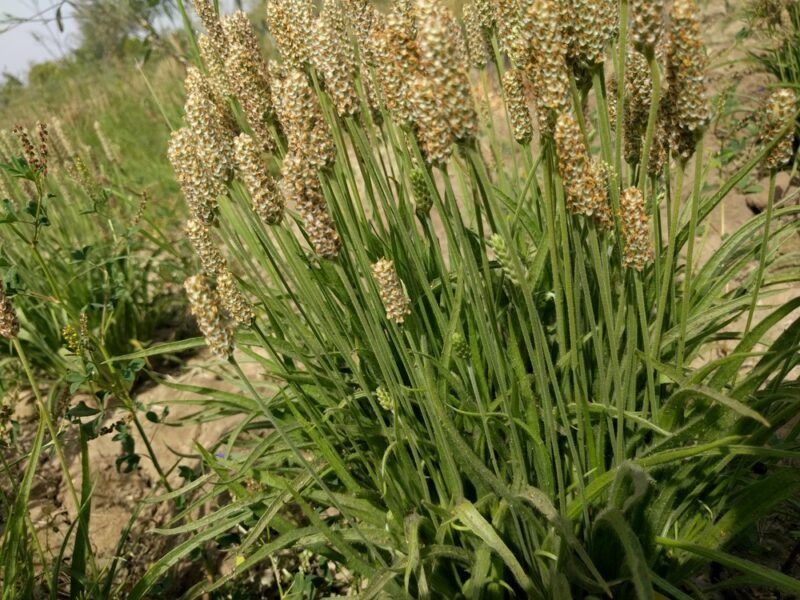 Psyllium husk comes from the species Plantago ovata and is made from the husks of the plant's seeds (hence the name psyllium husk).
The husk is processed somewhat, as it takes a variety of steps to clean and de-husk the seeds, then create the powder, while ensuring there is no contamination. Even so, many companies avoid chemicals throughout the process, giving you a natural product.
You'll often see psyllium husk called bulk-forming fiber. This is because it absorbs water as it moves through your system. By doing so, it increases the bulk of your stools and keeps everything moving along nicely.
Benefits Of Psyllium Husk
Helps Relieve Constipation
Psyllium husk is most famously used for relieving constipation. This happens because of the bulk-forming effect. Plus, by making your stools softer, psyllium husk makes them easier for your body to pass.
To get this effect, however, you must drink enough water. The bulking effect happens because psyllium husk absorbs water. If your water intake is too low, psyllium husk is liable to make things worse, rather than better, pulling water from where your body needs it.
The ability to help with constipation could be particularly relevant for anyone following a keto diet. Constipation is a common side effect of this type of diet because by cutting out high carb foods, you're also removing many sources of fiber from your diet.
Getting enough fiber then becomes more difficult, which increases your risk of constipation. Psyllium husk is a simple way to resolve the issue, without increasing your intake of digestible carbs.
Acts As A Prebiotic
Soluble fiber like psyllium husk is also relevant for our gut microbiomes, helping the microbes in our guts to grow and thrive. This effect is incredibly important, as we now know that our guts function almost like a virtual organ, where the microbes present have a wide range of effects on our health.
Seriously. Having a good balance of gut microbes has been linked to better mental health, cognition, energy levels, decreased disease risk, improved skin appearance, and many more effects. Probiotics introduce new microbes into your gut, making them the most obvious way to improve the microbiome, but prebiotics are just as important, as they help to support the microbes that are already present.
Can Improve Your Heart Health

As a source of fiber, psyllium husk is highly relevant for our heart health. In particular, fiber helps to reduce cholesterol levels. By doing so, fiber also decreases the risk of heart disease.
There are other effects too, like helping the levels of lipids in your blood and decreasing your blood pressure. The prebiotic role of psyllium husk could be relevant to your heart health as well.
May Help With Blood Sugar Levels
People with diabetes may benefit from psyllium husk too, as fiber helps to balance your blood sugar levels, keeping them more stable. Taking psyllium husk before or during a meal could be particularly powerful, as doing so might decrease any blood sugar spikes from the food.
The amount of psyllium husk that you take should be tailored to your needs, as the best practices for diabetes treatment are highly individual-specific.
Can Make Weight Loss Easier
Psyllium is relevant as a weight loss tool too, as the fiber helps you to feel full for longer. This should help you to snack less often and may decrease your calorie intake in subsequent meals.
The positive digestive effects of psyllium husk are relevant too, as you want your body to be processing food and eliminating waste well when you're trying to lose weight.
However, it's important to be careful with how much you rely on psyllium husk. You don't want your nutrient intake to suffer because you feel full more of the time and aren't eating enough. You also don't want to develop an unhealthy relationship with food, which can happen with laxative reliance.
These risks make it important to talk to your doctor before using psyllium husk regularly for weight loss. They'll be able to tell you whether doing so is a wise move or whether you should try a different approach.
Most Of Us Need More Fiber
Fiber is incredibly important. There's no denying that. Yet, there's a serious 'fiber gap', where most Americans aren't getting anywhere near the fiber that they need.
This lack of fiber might be contributing to health problems throughout the United States, including high rates of obesity, type 2 diabetes, and heart disease. Getting more fiber in our diet is an important way to protect us against disease, making psyllium husk incredibly useful.
The Laxative Effect Is Gentle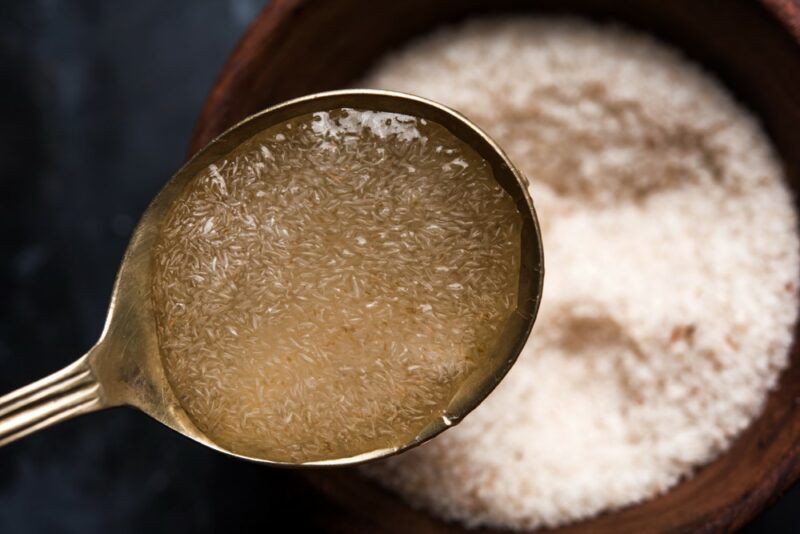 Psyllium husk works by absorbing water, bulking out your stool, and making it easier for your body to do what it needs to. In doing so, psyllium husk promotes the normal contraction of the muscles in your intestines.
In contrast, some other types of laxatives trigger intestinal muscle contractions. Doing so can lead to more side effects and such laxatives can even be dangerous when used for extended periods. You can even end up relying on them to the extent that having bowel movements without a laxative becomes difficult.
Because psyllium husk doesn't interfere with your body's natural functions at all, it's much gentler and safer than other types of laxative.
It's A Useful Ingredient
The way that psyllium husk absorbs water gives it another useful effect too – it works well in many recipes. In particular, psyllium husk helps in baking, helping you to create a desirable texture, even in low-carb gluten-free baking. The psyllium husk is helpful when you're making dough too, making it easier to shape and work with.
Because of this effect, psyllium husk can help you to easily keep your carb intake low and reduce your gluten intake, effects that can both be important for your health.
How Psyllium Husk Can Be A Problem
Can Cause Significant Side Effects
Psyllium husk can cause some significant side effects, including gas, bloating, and a sense of being full. These side effects often occur with fiber, as it takes your body time to adjust to sudden changes in your fiber intake.
The fiber can even make constipation worse in some cases, particularly if you aren't drinking enough fluids. This is why you must stop taking it after a few days and see a doctor if you're still constipated.
Thankfully, most side effects are short-lived and you should start to see digestive improvements within a day or two of starting to use psyllium husk.
If you're concerned about side effects, try starting with a small dose of psyllium husk and make sure that you're drinking plenty of water. Doing so should give your body more time to adjust to the fiber.
Not Useful For Everyone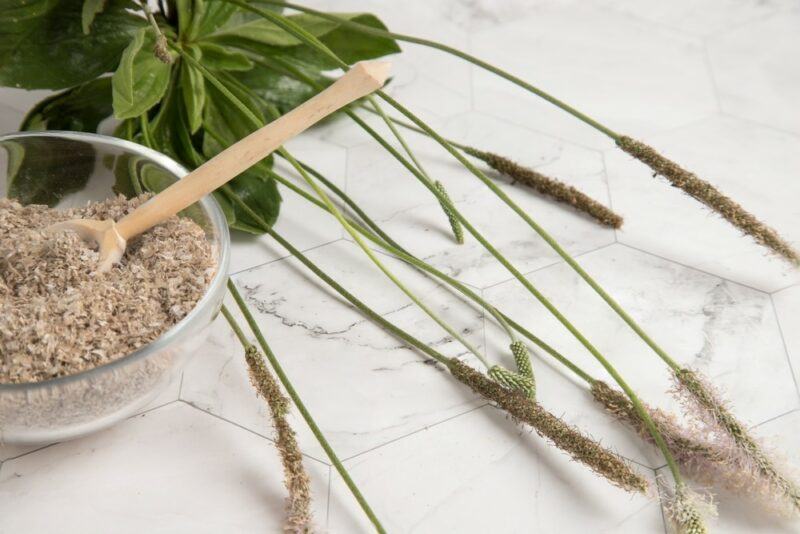 Psyllium husk can sometimes cause allergic reactions as well. These include responses like irritation in your nose, shortness of breath, or itchy skin.
If you get any allergy-like symptoms from psyllium husk, it's important to stop using it immediately and talk to your doctor.
Anyone who has difficulty swallowing or who has any type of narrowing of their esophagus should be cautious with psyllium husk too, as the risk of choking is higher. Indeed, if you have any type of medical condition, it's worth talking to your doctor before you turn to psyllium husk.
Can Interact With Medications
Psyllium husk may also be a poor choice if you're taking medications, as it can change the way these medications are absorbed.
Most of the time, you can avoid this issue by using psyllium husk an hour or so before taking your medication or a few hours afterward. It's also important to talk to your doctor, as they'll be able to tell you whether psyllium husk is likely to be a problem or not.
Might Not Help If You Already Consume Enough Fiber
Not surprisingly, fiber supplements are most helpful when you actually need fiber. If you're already getting plenty of soluble fiber from your diet, then increasing your intake isn't likely to help matters at all.
Plus, if you don't need fiber, the risk of side effects from psyllium husk is much higher.
It's important to pay close attention to your diet. Think about the amount of fiber you're consuming and whether you're likely to need more. If you're already getting plenty, you might want to take a pass on psyllium husk.
Less Powerful Than Real Food
Psyllium husk is useful as a fast way to increase fiber intake. Let's face it though, the supplement will never be as useful as getting soluble fiber from your food.
Ingredients like oats, peas, barley, citrus fruits, and beans are all excellent choices for soluble fiber. They also contain some insoluble fiber, along with plenty of nutrients and antioxidants. Psyllium husk, on the other hand, is mostly just soluble fiber.
May Be Contaminated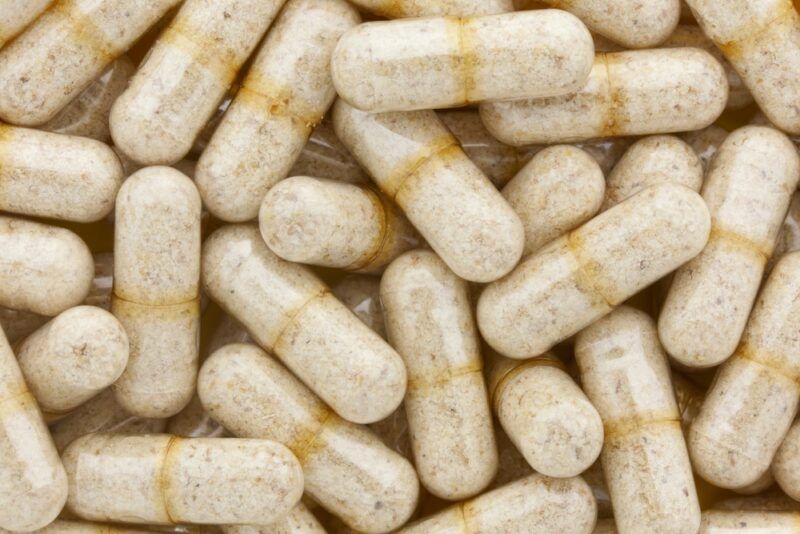 Finally, we need to talk about quality. The benefits and risks we've been talking about so far assume that you're just consuming psyllium husk. However, this often isn't the case, as psyllium husk products may be contaminated.
This pattern can be clearly seen in the work from Consumer Lab, which independently tests a variety of products. They tested eight different psyllium products, finding that five of them contained high levels of lead.
Such issues often happen with supplements, as the supplement industry isn't heavily regulated. It's easy for companies to cut corners and create an inferior product. Unfortunately, you can't tell whether a product has been contaminated or not simply by looking at it.
To avoid this problem, it's important to choose high quality brands, ideally those that have been tested by a third party. Keep an eye on the news as well, as even reliable companies can produce bad batches and there may be surprise recalls.
Can Psyllium Husk Help With Irritable Bowel Syndrome?
People with irritable bowel syndrome (IBS) often experience issues with irregular bowel movements. Psyllium husk seems like it could make things better, especially as the fiber also helps with your gut bacteria.
However, evidence is mixed about whether psyllium husk helps with IBS and Chron's disease, has no effect, or makes matters worse.
The mixed results may be because the causes of IBS aren't fully understood and could be different for different people. If part of the cause for you is insufficient fiber, then it's easy to see how psyllium husk might help you. But, if you're already getting enough fiber, then the supplement probably isn't helpful.
This suggests that you'll need to experiment for yourself to see whether psyllium husk helps or not. Talking to your doctor may be important too, as they should have a clearer picture of what approaches are likely to improve your symptoms and which ones aren't.
Thankfully though, psyllium husk isn't highly fermentable, making it less likely to cause IBS side effects than other types of fiber.
How Do You Use Psyllium Husk?
Psyllium husk is often used as a supplement. You can buy the powder and stir it into liquid or you can find it in capsule form instead.
If you're using the capsules, then it's best to drink a full glass of water or juice at the same time. If you're using the powder instead, you must mix it into liquid or food first.
Don't consume psyllium husk without liquid, as it can swell and may even make you choke.
Psyllium husk absorbs a large amount of water, so it's critical to be consuming enough fluid when using the supplementing. Adding another couple of glasses of water per day is a wise idea, as you'll get some uncomfortable side effects if your water intake is too low.
How Much Should You Take?
If you're using psyllium husk for extra fiber or as a laxative, then it's best to closely follow the instructions on the label. Most companies will provide clear details about the amount you should take to see the results you're looking for.
For treating constipation, doses are often between a teaspoon or a tablespoon of the powder orally, up to three times per day.
Children aged six years old and above can take smaller doses of psyllium husk. It's even more critical to follow the advised doses for them and to talk to their doctor before using psyllium husk regularly.
Do You Need Psyllium Husk?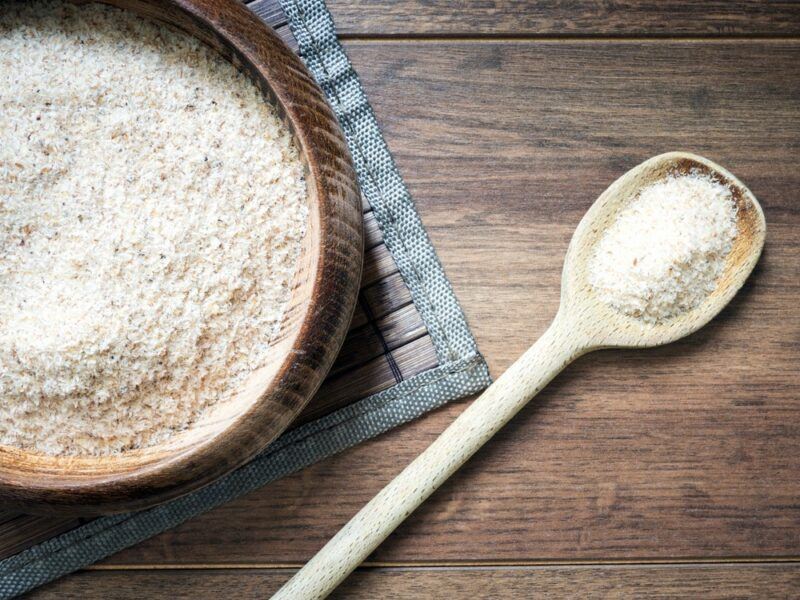 Like most foods and supplements, psyllium husk can be incredibly helpful in the right situation – and not at all in the wrong one.
The main question is whether you need more soluble fiber in your diet. Many of us do need to increase our fiber intake, that's true. It's far too easy to be deficient in fiber, especially if you eat a lot of processed foods.
But, some of us are already getting all we need. For women, the recommended daily amount is 25 grams, while men need 38 grams instead. Getting a little more than that isn't likely to cause harm, but consuming more than 50 grams or 70 grams a day may give you some unpleasant side effects.
Is Psyllium Husk Safe For Long-Term Use?
Psyllium husk is soluble fiber extracted from a plant and little else. The best versions don't use additives or flavors at all – just the husk.
Given that soluble fiber is an important part of our diets, the supplement should be safe for long-term use.
That said, it's still critical to discuss it with your doctor before using psyllium husk for longer than 7 days. This is because long-term laxative use can be harmful to your body, potentially causing bowel obstructions and leading to other issues as well.
Besides, if you need to rely on a supplement like psyllium husk to have regular bowel movements, it could mean there's an underlying problem with your health or diet.
Final Thoughts
Psyllium husk has two main uses. First, it acts as a mild laxative, helping to resolve constipation. Second, it can be used simply as a source of soluble fiber, which we need to remain healthy and to have regular bowel movements.
Both of these effects are incredibly important, particularly as so many of us aren't getting enough fiber anyway.
Even so, the powder does have its limits. It lacks in nutrients, so it's never going to be as powerful as real food, plus it's only really relevant if you need extra fiber to begin with. The best approach may be to use psyllium husk periodically, as needed, but place most of your focus on increasing your fiber intake in your diet.
Try adding more whole grains, legumes, oats, and fiber rich vegetables. These should all help with your digestion and provide plenty of other benefits too.
Frequently Asked Questions
Is Psyllium Husk Gluten Free?
Yes, psyllium husk is a seed that doesn't naturally contain any gluten. Psyllium husk is even used in gluten free baking, as it acts like a binder in a similar way to gluten
Is Psyllium Husk Low FODMAP?
Does Psyllium Husk Cause Gas?
Psyllium husk is less gas causing than many other types of fiber. This is why it's often recommended for IBS sufferers. That doesn't guarantee that you won't get gas though.
To reduce your risk, make sure that you drink plenty of water with your psyllium husk. It's also best to start slowly, with small portions at a time. This is always important when increasing your fiber intake, as too much fiber too fast leads to some rough side effects.
Is Psyllium Husk Safe For Daily Use?
In the short term, psyllium husk is certainly safe for daily use. Many people use it like that regularly.
The long term effects are a little more complicated, as there are some big gaps in our research. While there's little evidence that long term daily use is harmful, it's still important to talk to your doctor. Besides, it's always better to get your fiber from your food if you possibly can.
Does Psyllium Husk Cause Cancer?
Some studies suggest that fiber, including psyllium husk, might very slightly decrease the risk of colon cancer risk. However, there's plenty of vibrant debate about whether this is true. Some people even argue that fiber might end up increasing cancer risk instead.
This is one of those topics where there's currently no clear answer.
However, it's clear that you shouldn't avoid fiber. It's too important. If you're worried about cancer, it may be best to focus mostly on fiber from your food and only use supplements occasionally.