Bourbon is an old and timeless drink that didn't even go out of style during prohibition. Several distilleries were allowed to produce it for medical reasons – and plenty of people would try to get their hands on it illegally. It's one of many styles of whiskey. To be a bourbon, it must be made from at least 51 percent corn. Beyond that, any combination of wheat, rye, and malted barley is used.
This is, in part, where different flavors and textures come from. What really differentiates a whiskey, though, is the aging process. It must be aged for a minimum of two years to earn the title "straight whiskey" but many are aged longer than that, anyway. Four to ten years is quite common and often affordable, though some whiskies do reach 20+ years of aging.
Not only does this determine flavor notes, but it drives the price. Generally, the longer a whiskey is aged, the more it costs. This is because the longer it spends in its barrels, the deeper and more complex your flavors will be. It also means a smoother sip, cleaner finish, and fewer impurities in the final product.
That said, not all cheap whiskies are bad! Just because a flavor profile isn't terribly complex, doesn't mean it's not tasty. Even if a cheaper whiskey's texture isn't perfect, it may still perform well in cocktails! We need whiskies at every level because it gets to a point where you just can't justify putting the premium stuff into a basic mixed drink.

The Best Bourbon Whiskey For Every Budget
Bottom Shelf Bourbon Whiskey
1. Maker's Mark Handmade Bourbon Whisky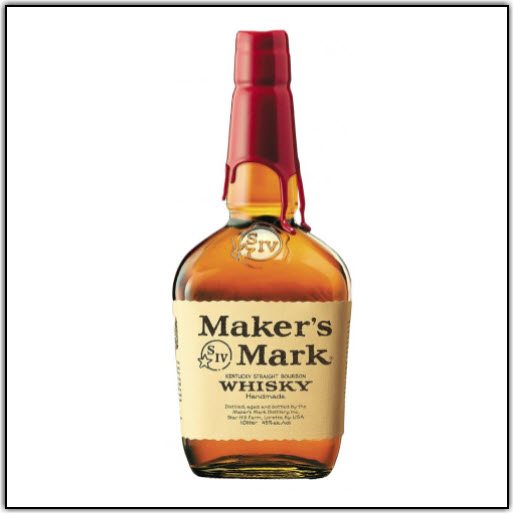 Maker's Mark Bourbon Whisky was among the first expressions to come out of the distillery, founded in 1953. They saw such great success that the location became officially recognized as a National Historic Landmark in 1980. The bourbon whisky, though American, is named without the "E" to honor the founding family's Scottish heritage.
This one is made from a mash of wheat, corn, and malted barley. Despite their large-scale production, the barrels are still rotated, the whiskey is bottled, and bottles are dipped in wax – all by hand!
The nose offers notes of vanilla, caramel, cinnamon, malt, and bourbon spice. This leads to a similar palate of vanilla, caramel, bourbon spice, fruit, and citrus. The finish is long and dry with notes of caramel, oak, and corn.
2. Buffalo Trace Kentucky Straight Bourbon Whiskey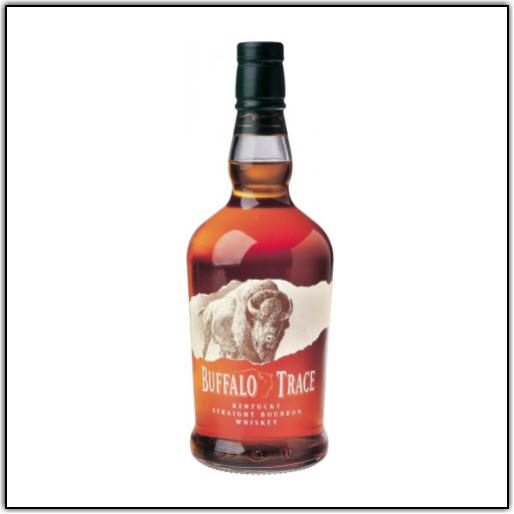 Buffalo Trace is America's oldest continuously operating distillery. Their Kentucky Straight Bourbon Whiskey is their flagship product. The recipe and process for this expression have not been changed in more than 200 years, because why fix what's not broken?
The mash of corn, malted barley, and rye creates a legendary drink that loyal fans will never tire of. After distilling, the bourbon ages in first-fill American oak barrels that have been aged themselves for about six months before being charred. It ages in these barrels for about eight years, located on the middle floor of the warehouse to create maximum temperature fluctuations. Once done, about 40 barrels are hand-selected for each small batch of this delectable bourbon.
Vanilla, mint, caramel, and molasses greet your nose before the palate brings notes of sweet brown sugar, toffee, oak, baking spice, anise, and dark fruit. The finish is mellow and complex with more notes of vanilla and oak with a touch of rock candy.
3. Four Roses Small Batch Bourbon Whiskey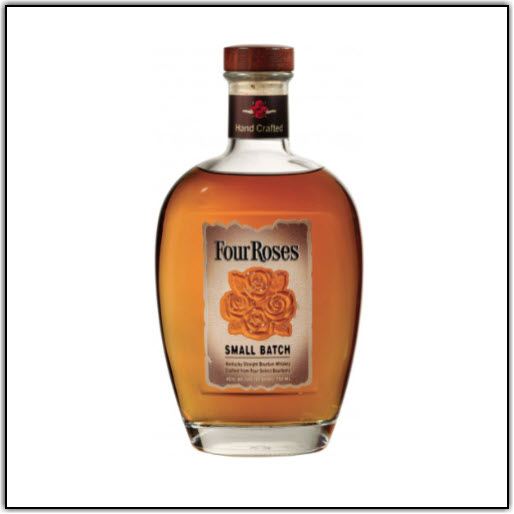 Four Roses Small Batch Bourbon Whiskey is a unique and complex expression that's the result of blending four spectacular bourbons together. Four Roses was originally built in 1910 and designed to replicate the beautiful California wineries of the time. The distillery was one of only six that were given permission to operate during prohibition to produce medical bourbon.
Today, it's listed on the National Register of Historic Places, and still produces top-notch whiskey.
Made in small batches, each bourbon is aged for at least four years before barrels are hand-selected and the bourbons are blended to create this wonderful concoction.
The aroma is spicy with notes of cedar, cinnamon, and cloves. The palate is a little sweeter with notes of plums, berries, and applies with a touch of toasted rye and peppercorn. The finish is smooth and simple with just a touch of vanilla.
Middle Shelf Bourbon Whiskey
1. Elijah Craig Barrel Proof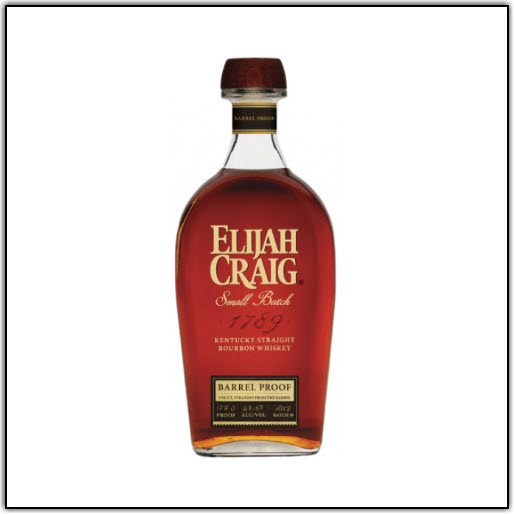 Elijah Craig Barrel Proof Bourbon has twice won the Best Small Batch Double Gold Medal at the San Francisco World Spirits Competition – a title that is well-deserved. This expression is special because the proof varies from batch to batch. It ranges from 124-140, with special indications on the bottle that tell you the batch number and the month and year it was bottled.
The nose here offers notes of toasted oak and fruits like apples and oranges. The palate features caramel, vanilla, and butterscotch on the front with spices and cinnamon appearing on the back of the palate. The finish is well-layered with all previous flavors and the lingering finish fades slowly.
2. Stellum Bourbon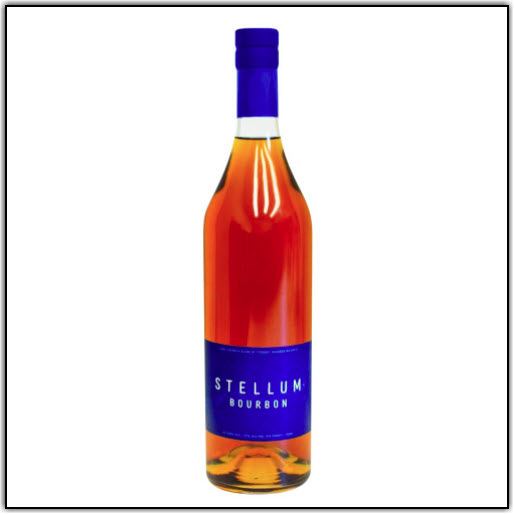 Stellum Bourbon is a brand that falls under the Barrel Craft Spirits Distillery, founded by an experienced homebrewer in 2013. His passion for quality spirits quickly grew and flourished, to the point of international recognition for the rye and bourbon expressions.
The bourbon is a unique blend that earned a Double Gold at the 2020 World Spirits Competition in 2020. The blend contains three whiskeys, all aged from 4-16 years.
The aroma is intense with notes of clove and other spices that quickly move into sweet, woody notes. The palate offers classic flavors of bourbon, vanilla, burnt marshmallow, and oak. These are balanced by additional notes of berries, apples, cinnamon, mint, and pepper. The finish is spicy and fades into sweet.
3. Old Forester 1920 Prohibition Style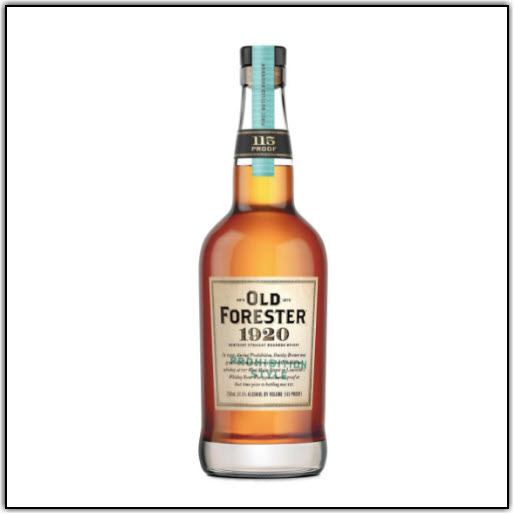 Founded in 1870, Old Forester entered the world of bourbon when no one was aging it properly. Distillers were adding juice and syrup to sweeten it, some even used tobacco or acid. They saw the need for something better, so the founding brothers created it. They were among the first to begin aging their bourbon, and it took off quickly.
The distillery was one of the lucky ones to remain open for medical purposes during prohibition, which is celebrated by their 1920 Prohibition Style expression.
On the nose, you get notes of cherries, chocolate, caramel, maple syrup, and spicy oak. The palate offers dark caramel and malty nuttiness mixed with sweet graham crackers, warmed by coriander and peppercorn. The finish is tart, with apples and toasted marshmallows fading into the sweetness of chocolate and more graham crackers.
Top Shelf Bourbon Whiskey
1. William Larue Weller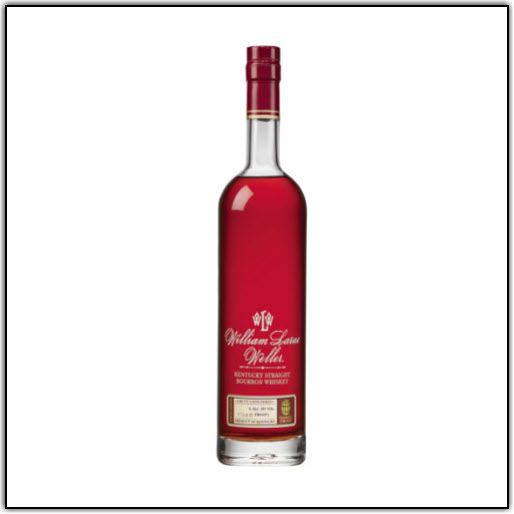 William Larue Weller is the bourbon for those who want to take splurging to the next level. The price tag is beyond hefty, but it remains a fan favorite nonetheless. It's part of the Buffalo Trace Antique Collection and is the only wheated bourbon. Aged for 12 years, it's uncut, unfiltered, and rich with strong, complex flavor notes.
It's all bottled by hand at 128.2 proof. On the nose, you get a medley of caramel, spice, vanilla, and cherries. The palate follows with a strong sweetness at the start, with notes of toffee, dark fruit, marshmallow, and orange zest. Mid-palate, you'll find the sweetness balanced by notes of leather, cinnamon, and pepper. Sweet fruit flavors linger on the finish. This is a sipping whiskey through and through – enjoy every sip and rest assured it's worth it.
2. Sweeten's Cove Tennessee Straight Bourbon Whiskey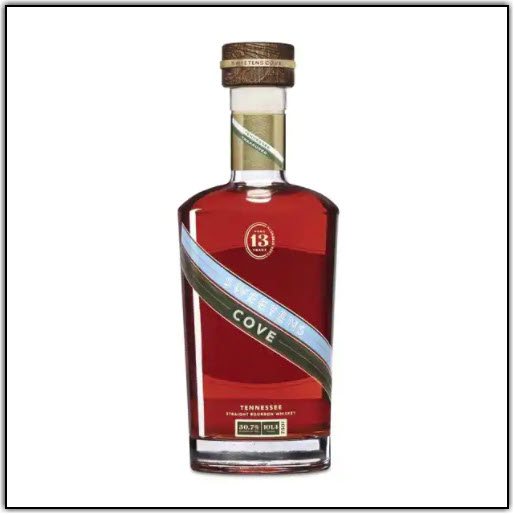 Sweeten's Cove Tennessee Straight Bourbon Whiskey started with some sports stars and a golf course. Peyton Manning, Jim Nantz, Andy Roddick, and several others became co-owners of a beautiful golf course in Tennessee known as Sweeten's Cove. The golf course had a tradition of offering a complimentary shot of whiskey at the first hole.
It was such a well-loved moment for guests that they decided to create their own whiskey and offer that. They purchased 100 barrels of 13-year-old whiskey and got to work.
Butterscotch, brown sugar, and vanilla hit your nose in a pleasing and balanced way, followed by notes of fresh grass and red currants in the background. The palate is gentle but rich with notes of sweet vanilla, brown sugar, cherries, oak, and gingersnaps. The mouthfeel is thick and the texture is soft. The finish is dry and slightly oaky with a touch of dark chocolate.
3. Basil Hayden's 10 Year Bourbon Whiskey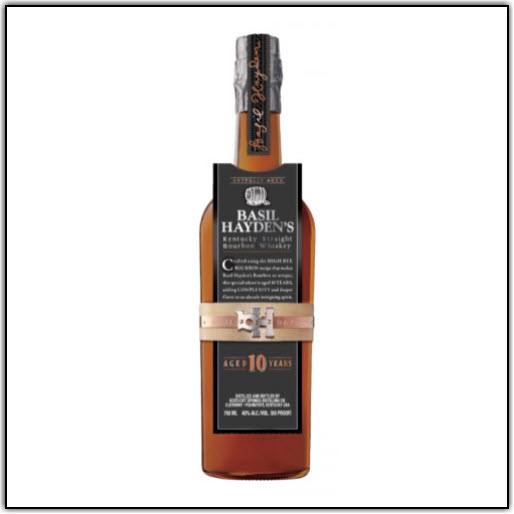 Founder Basil Hayden was not just a brilliant distiller, he was also an innovative one. Back in 1796, everyone made their bourbon with a corn base. Hayden went against the grain and added small grains into the mash – which was a huge, resounding success.
The 10-Year Bourbon Whiskey is made from a mash quite similar to the original recipe created by Hayden himself in 1796. It features the same high-rye mash with small grains but is aged extra in the barrels to produce an additional layer of flavor and complexity.
The nose offers big notes of oak, vanilla, and rye with a touch of char. The palate is well-balanced with oak, caramel, and rye spice. The finish is subtle and smokey with light hints of char.